Diplomat Affairs Magazine Celebrates Partnership with PAN Amsterdam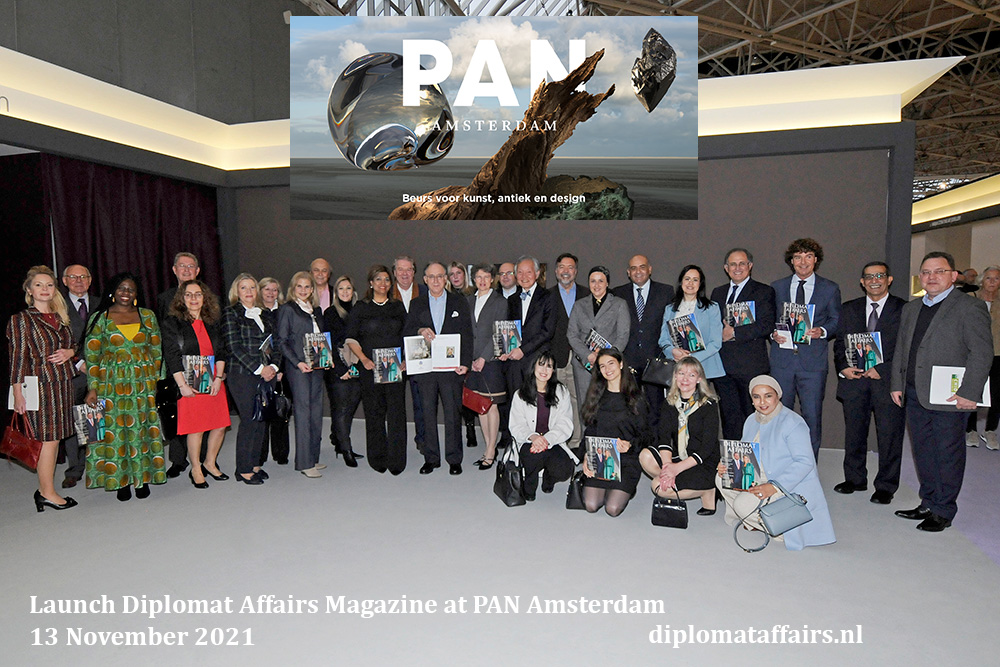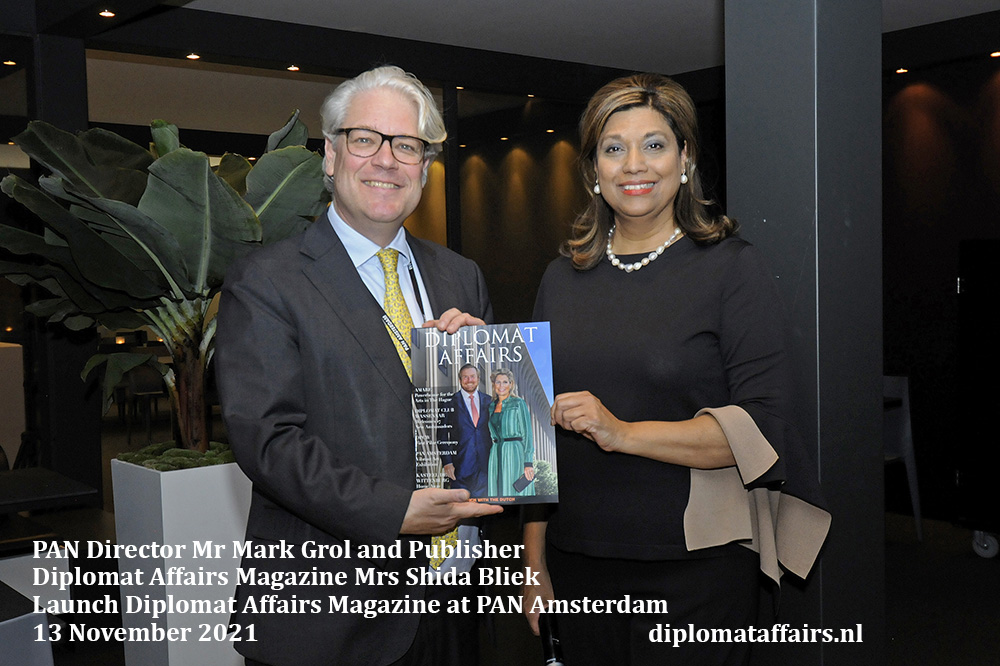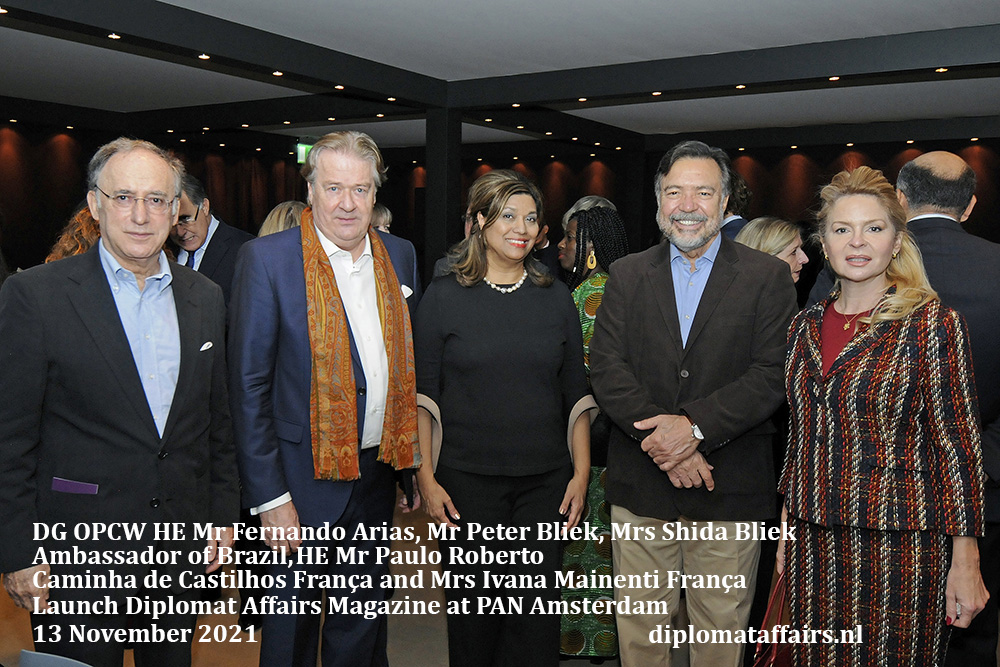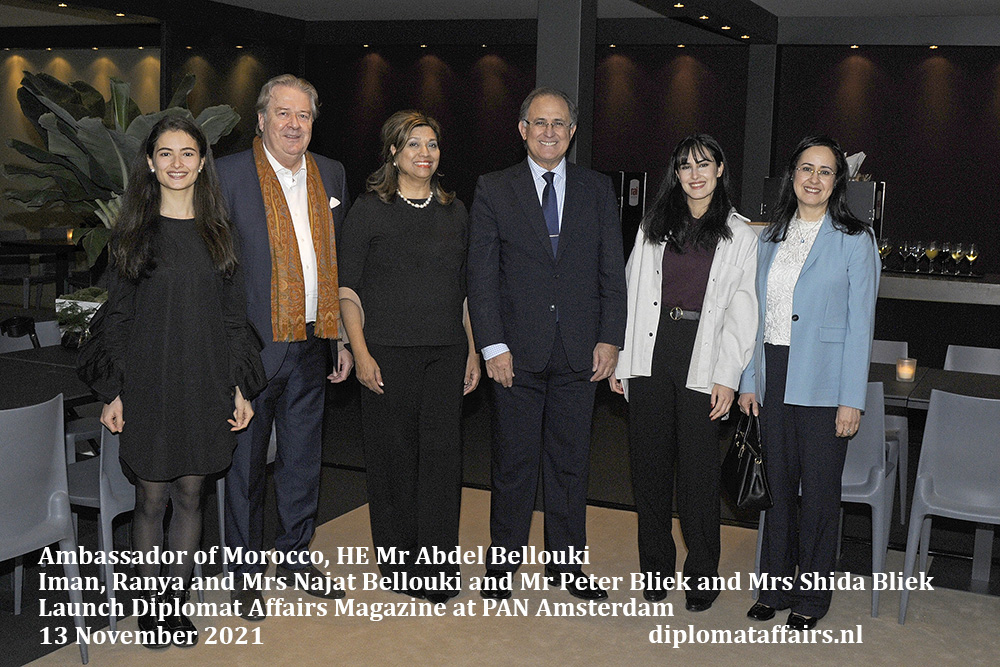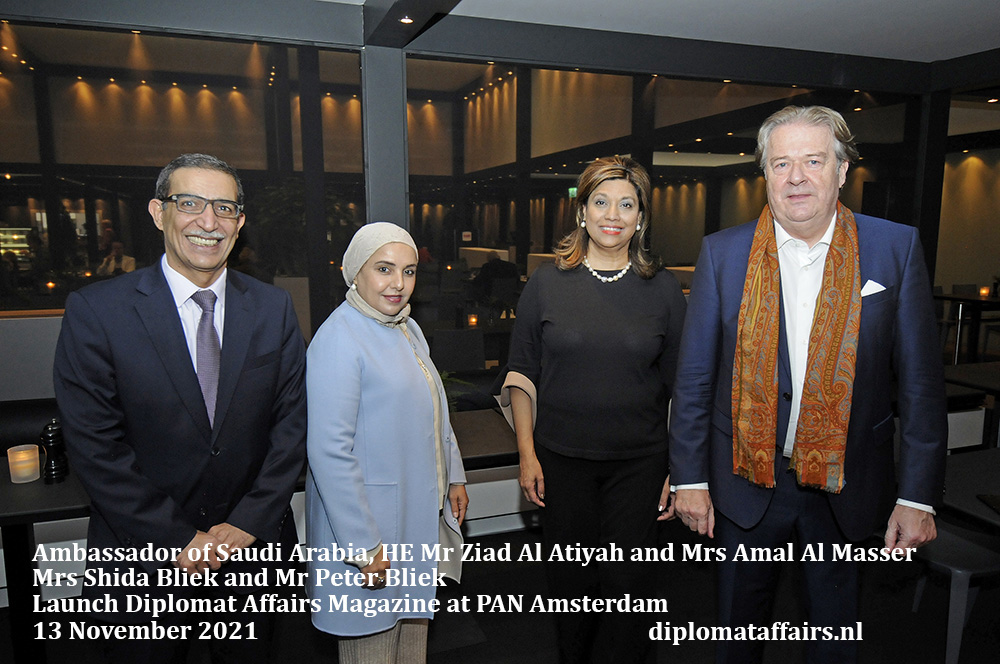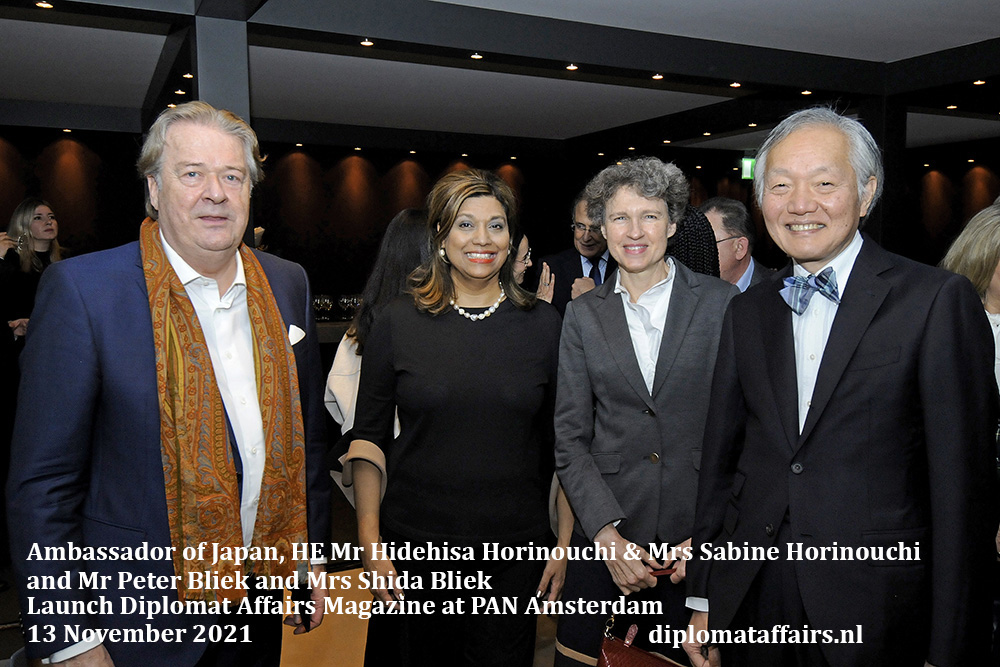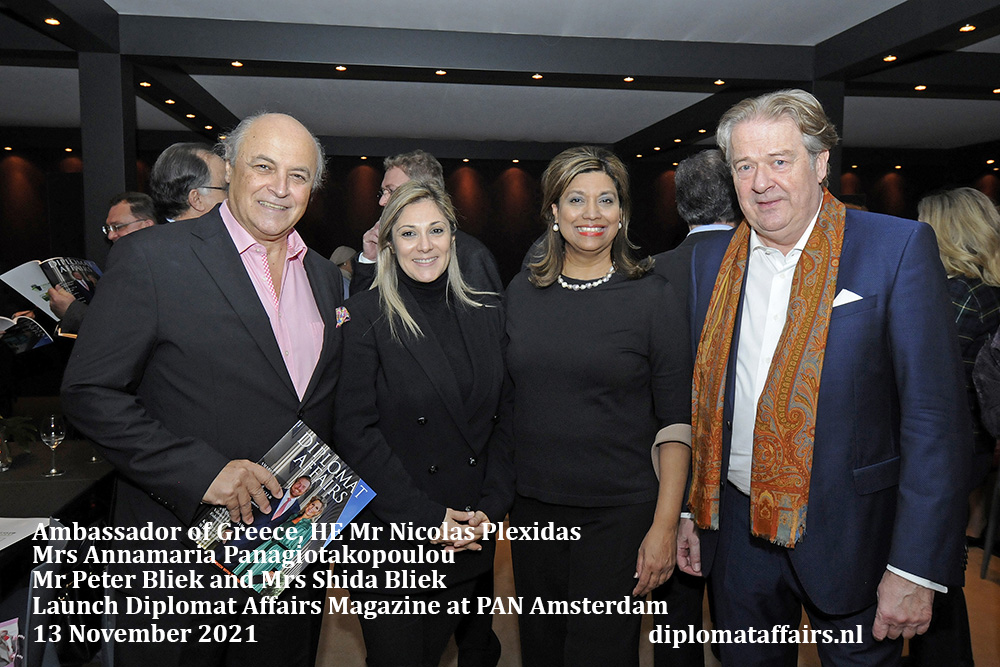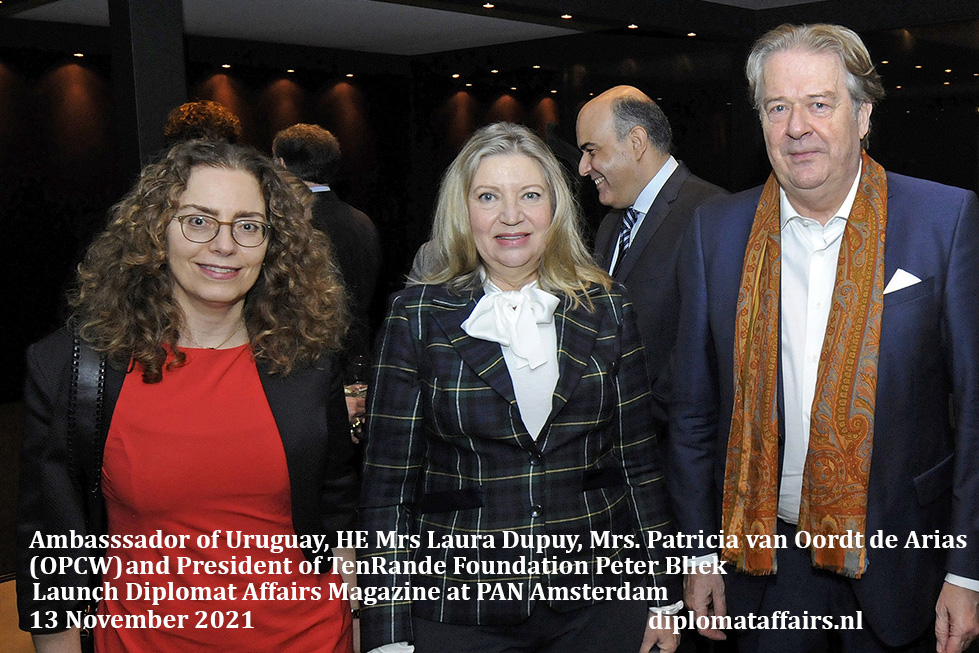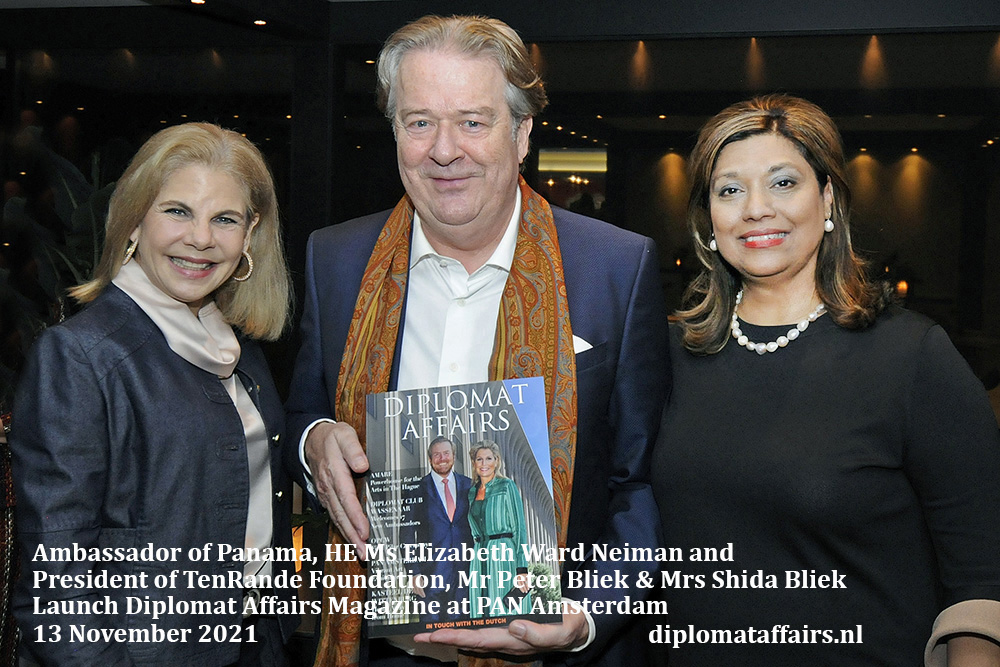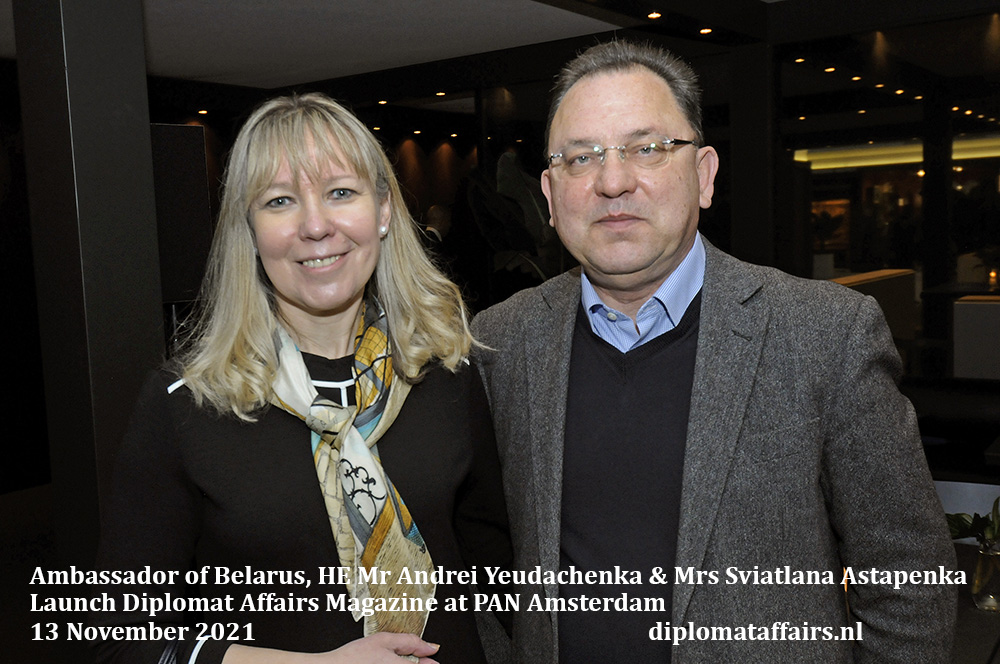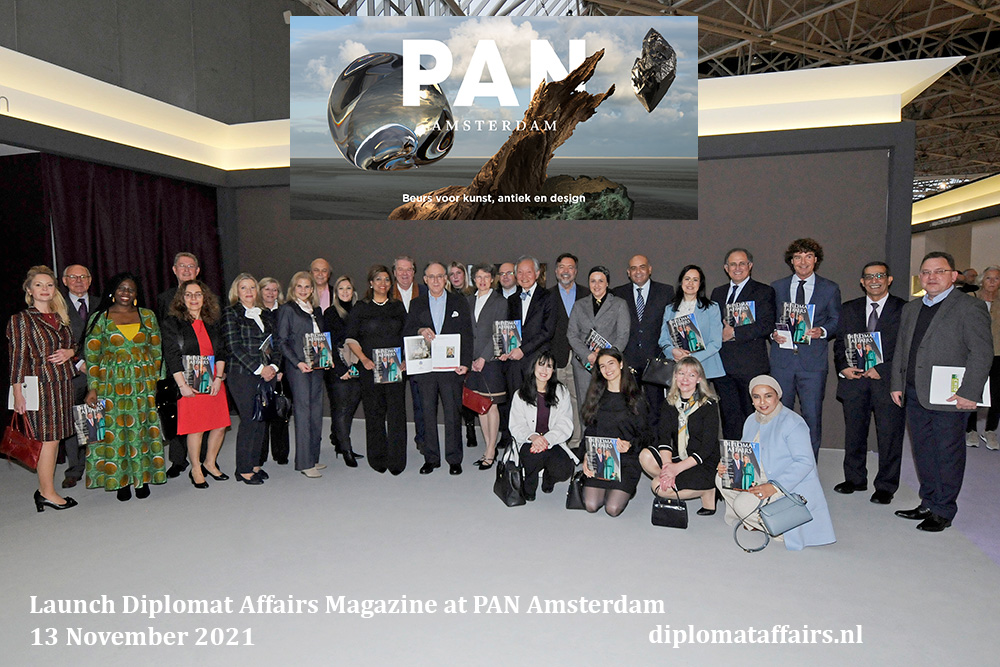 Julie Kennedy, Photos: Anton van der Riet
What better way to celebrate the latest edition of Diplomat Affairs magazine 2021/2022 than to hand over the first copy, hot off the press, to PAN Director Mark Grol, at the grand opening of the renowned Art Fair PAN Amsterdam?
A magazine dedicated to Art, as we partner for this edition with PAN Amsterdam, an amazing Art Fair attracting yearly 45.000 visitors, in collaboration with the publisher of Tableau magazine Ms. Dominique van der Mee; an edition where we feature some of the outstanding exhibitioners.
Indeed, Saturday November 13th saw the pre-opening of the ART Fair in RAI Amsterdam, which we attended, together with our guests, mostly Ambassadors – Honorary members of our Club, Diplomat Club Wassenaar – who had contributed an article to the magazine, highlighting their thoughts and vision on their mandate here in the Netherlands. It was a unique opportunity to present their countries to a large audience.
Anticipation remained high as we awaited the latest government regulations one day before the event and Corona obliged, patience was first put to the test as we entered the building and made our way through the reglementary Corona check.
Heart of the Fair was PAN Plein where Diplomat Affairs magazine held their reception and publisher of the magazine, Mrs Shida Bliek made her speech, handing over the first copy and thanking the guests for their presence and contribution saying: " It was very exciting to make the magazine within six weeks and thanks to the support of the Ambassadors and their embassies, plus the hard work of the Diplomat Affairs Magazine team, the 113 pages were delivered on time".
Next to take the floor was PAN Director Mr Mark Grol who introduced himself thanking Mrs Bliek for her contribution to PAN Amsterdam stating: " I am delighted and impressed by the support of the international community, and I also thank my organizing team for their role and contribution to the partnership with Diplomat Affairs Magazine."
Guests then mingled, enjoying refreshments, surrounded by Art, before setting off on a free walk around the 110 Art exhibitions, including the booths of those who contributed an article to the magazine.
Read more on Mr. Grol and his mission in our interview in Diplomat Affairs magazine: page 86/89
You may also like...
Sorry - Comments are closed