The American Women's Club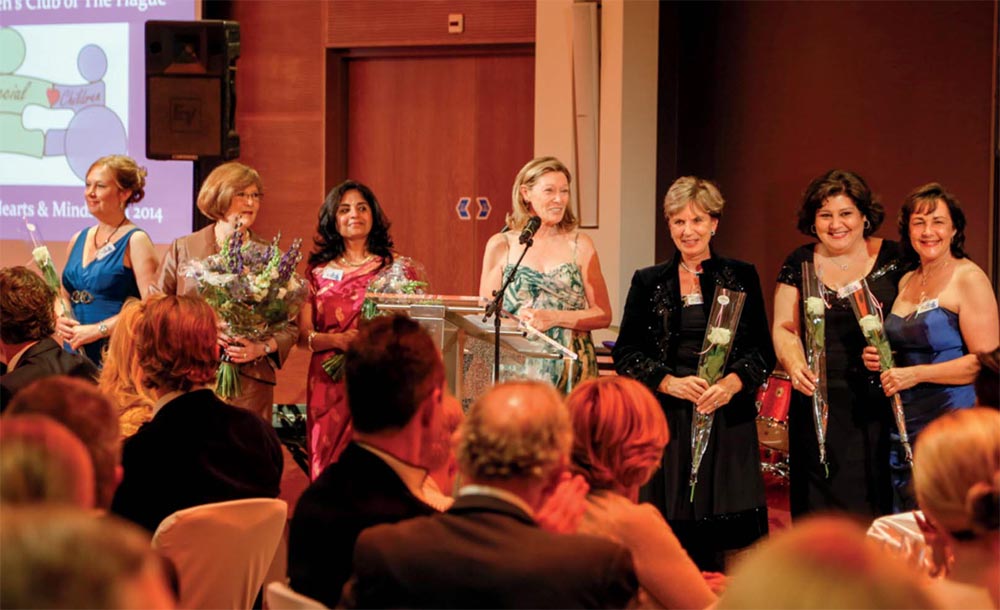 Founded in 1930 to support Americans living in the Netherlands, the American Women's Club of The Hague quickly became recognized in the local community for its generosity. Special fundraising drives, charity galas and bazaars are deeply ingrained in the history of the all-volunteer organization as it approaches its 85th birthday in the coming year.
Fast-forward to the 21st century, and the AWC donated over one million euros through the iconic Pink Galas from 2002 to 2008 to advance breast cancer awareness and research in the Netherlands. Despite the financial crisis of recent years, the AWC has continued its tradition by raising 159,000 euros on behalf of local special children in need, through its Hearts and Minds Galas held in 2011, 2012 and 2014. The most recent, on June14th, once again, received marvelous support from the local and international community to benefit Lighthouse Special Education, Hulphond Nederland and Laat Ze Maar Lachen. Queen Wilhelmina opened the AWC's first Bazaar in 1932, organized to support a local hospital.
Eighty-three years later, the 2014 Holiday Bazaar on November 29th and 30th at the Carlton Ambassador enable the AWC to continue working with the community, for the good of the community.
You may also like...
Sorry - Comments are closed