New Ambassadors accredited to The Netherlands warmly welcomed by Dutch society at Diplomat Club Wassenaar, Kasteel de Wittenburg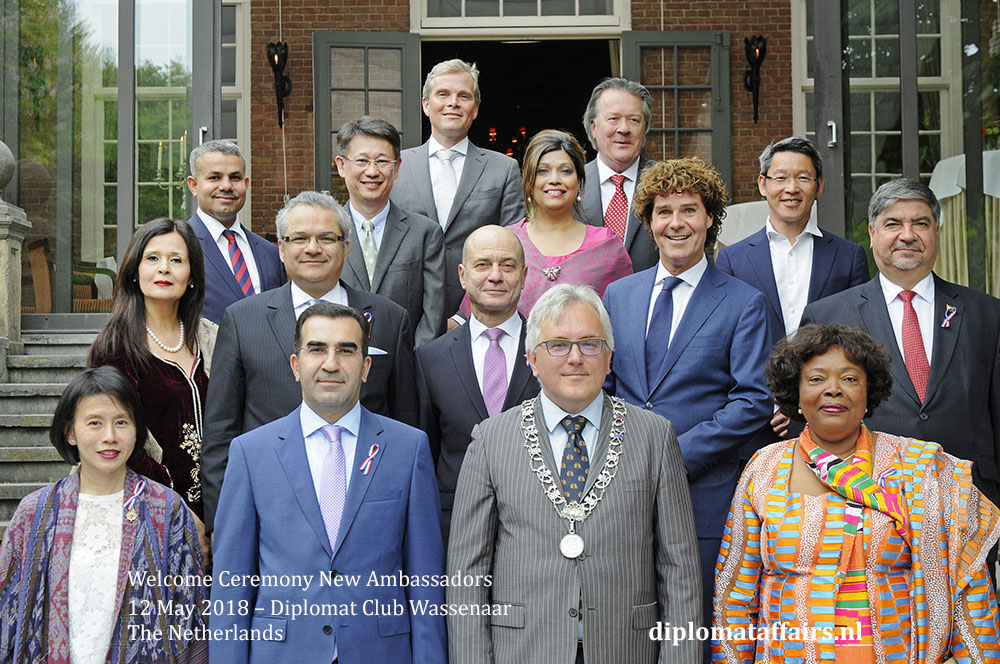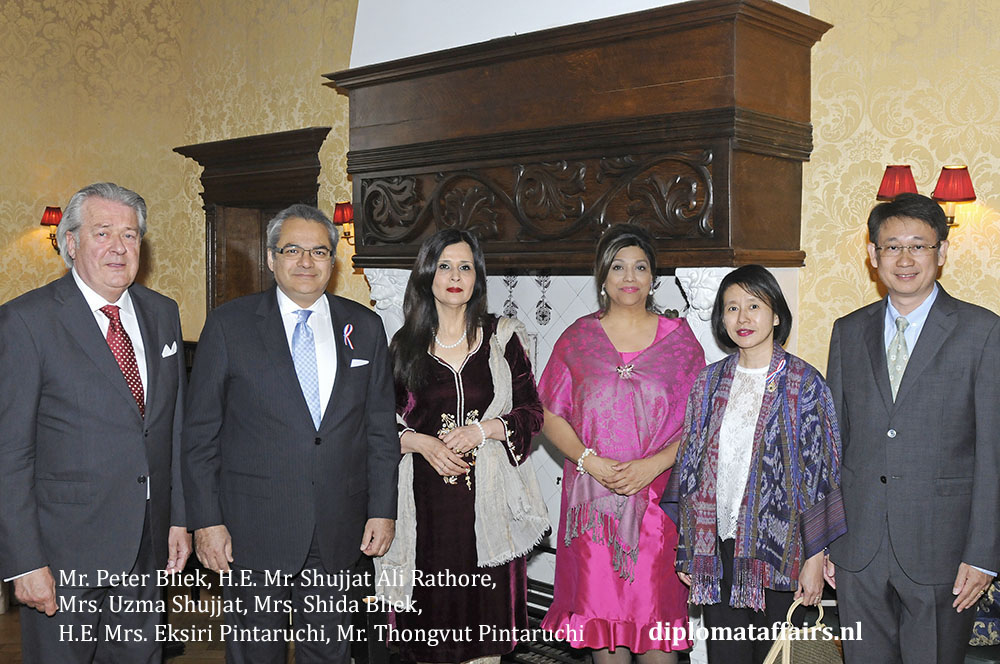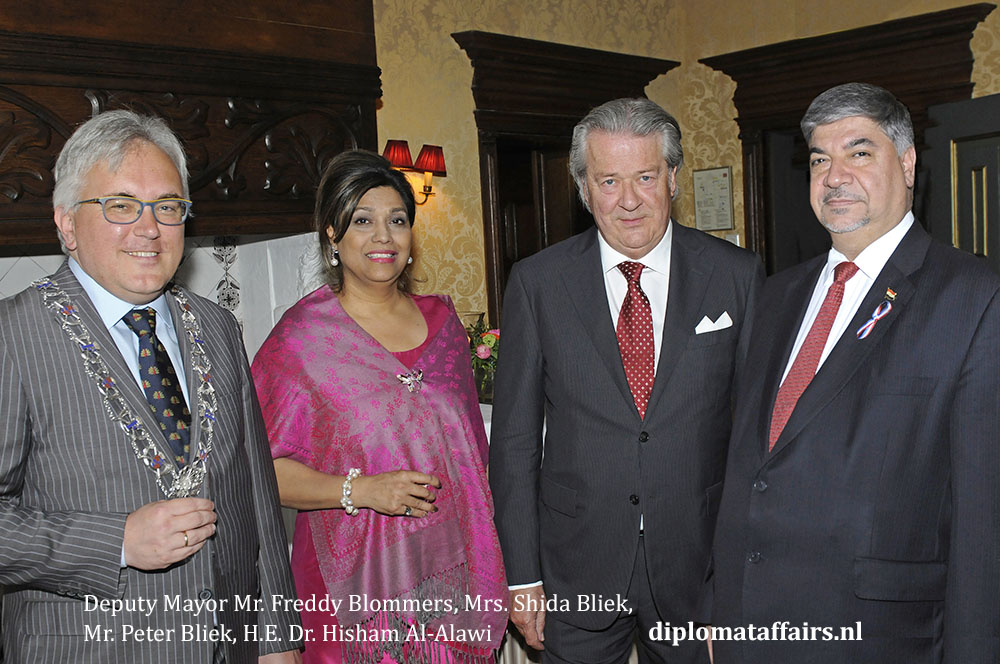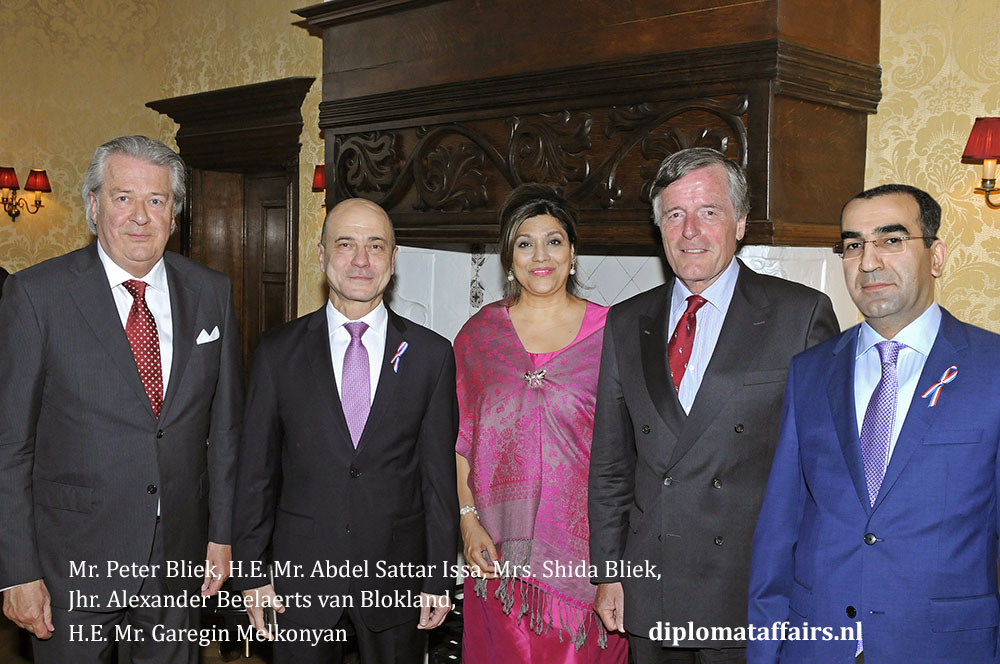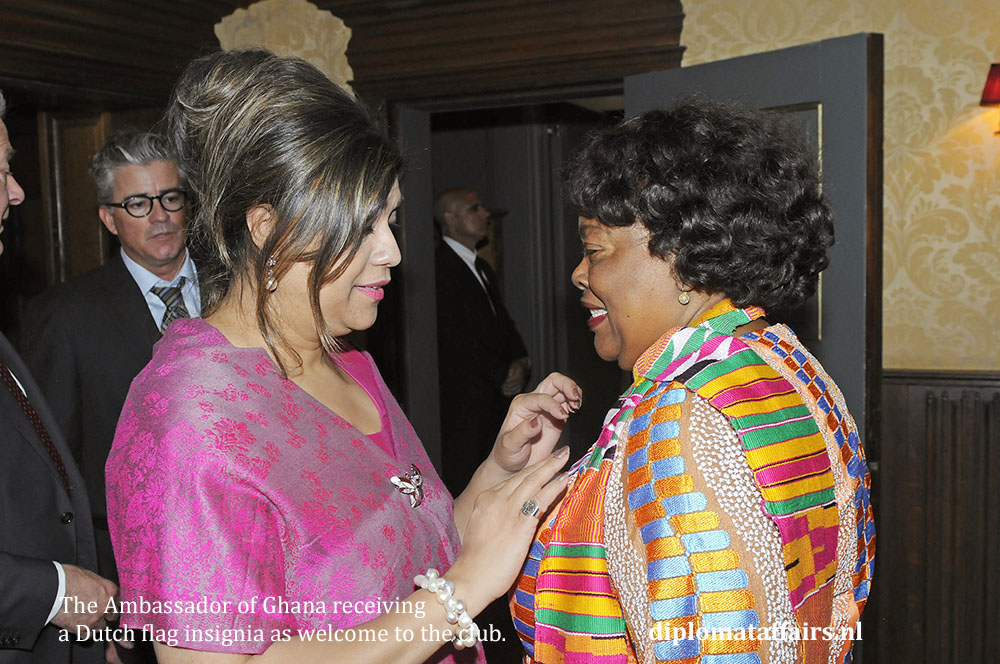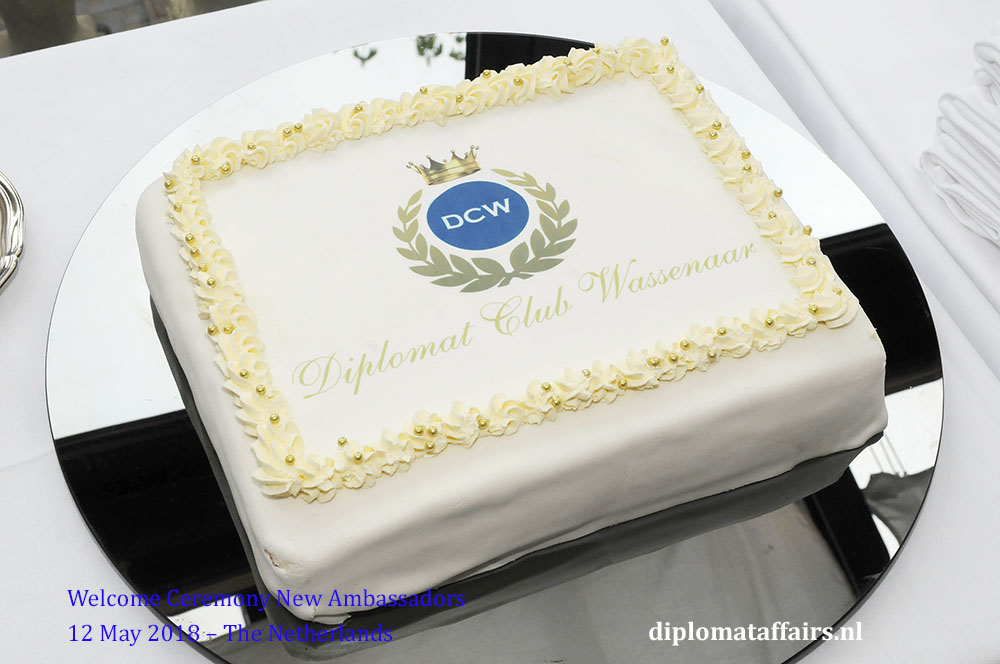 On Saturday May 12th 2018, Diplomat Club Wassenaar Founder and Director Mrs. Shida Bliek, together with the Deputy Mayor of Wassenaar Mr. Freddy Blommers, hosted the 8th edition of their Welcome Ceremony, greeting newly accredited Ambassadors and their spouses to the Netherlands as honorary members of the Club. The following Ambassadors were welcomed:
Armenia       :H.E. Mr. Garegin Melkonyan
Ghana          :H.E. Mrs. Sophia Horner-Sam
Iraq               :H.E. Dr Hisham Al-Alawi
Lebanon       :H.E. Mr. Abdel Sattar Issa
Pakistan       :H.E. Mr. Shujjat Ali Rathore and Mrs. Uzma Shujjat
Thailand       :H.E. Mrs. Eksiri Pintaruchi and Mr. Thongvut Pintaruchi
Since its creation in 2014, Diplomat Club Wassenaar has been a neutral meeting point for the Corps Diplomatique where politics and religion play no role.
Events are organised in collaboration with the Embassies and through art, music, charity and sports, we keep "in touch with the Dutch" and tighten the bonds with the Dutch Business society.
We are also proud that various Embassies have chosen to hold their National Day celebrations at the club. In the last few months that has been the case for Iran, Kosovo, Tanzania, Israël, Senegal and South Africa.
The castle is in full effervescence and many events are taking place in parallel, effortlessly coordinated by Director Mr. Ralf Meppelder. The Welcome Ceremony of course, prior to the much-awaited concert of Antje and Romy Monteiro; and in the new restaurant Sophie, under the professional guidance of acclaimed Chef Roy van Geel, a variety of divine dishes of French cuisine with an Asian twist were served to the enthusiastic guests.
Such a richness of events welcoming so many guests in these charming surroundings.
We are very much looking forward to the next event and wish the new Ambassadors a pleasant and fruitful stay in The Netherlands.
You may also like...
Sorry - Comments are closed