Adieu Ambassador of Argentina, a bid farewell to H.E. H. Horacio Salvador and Mrs. Jane Berger de Salvador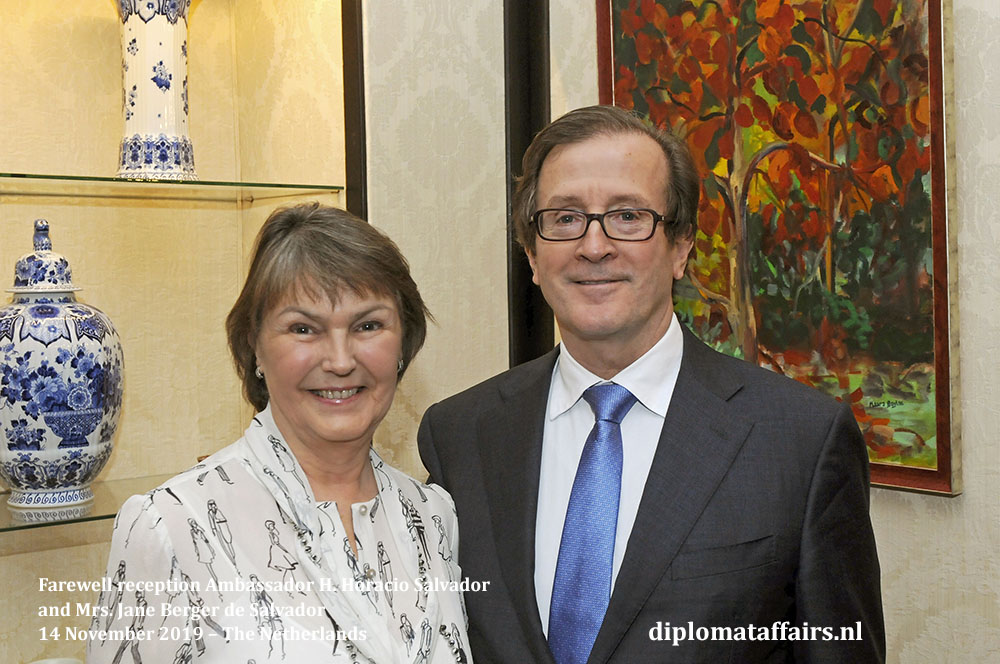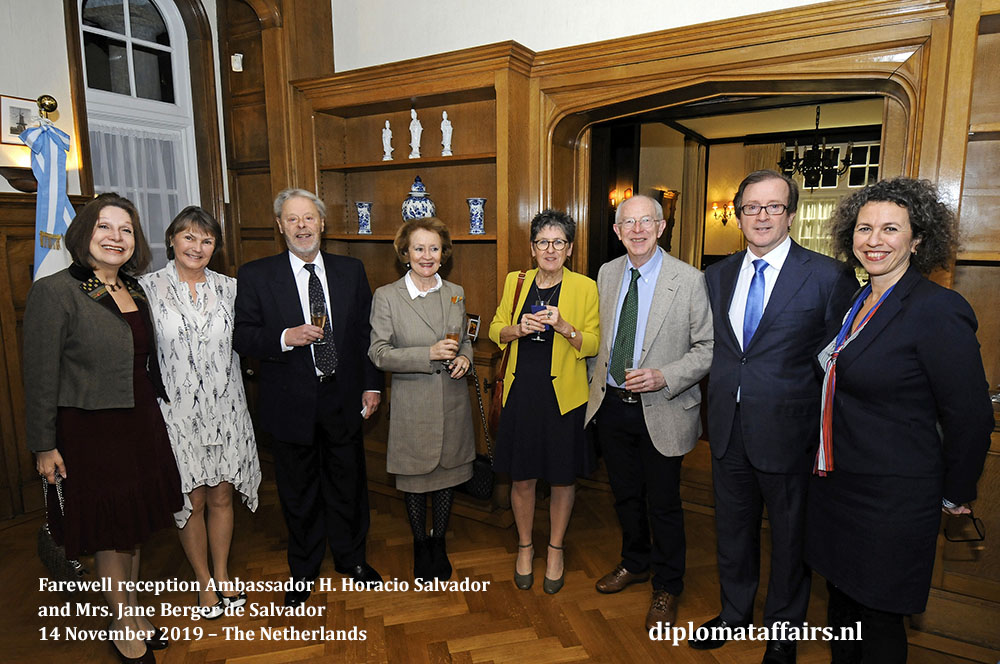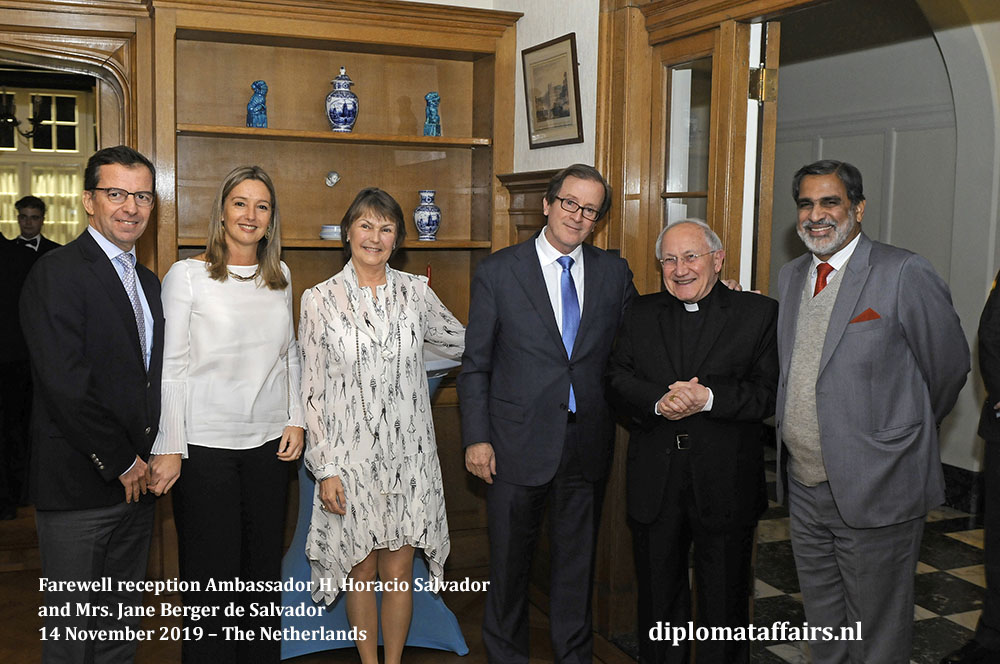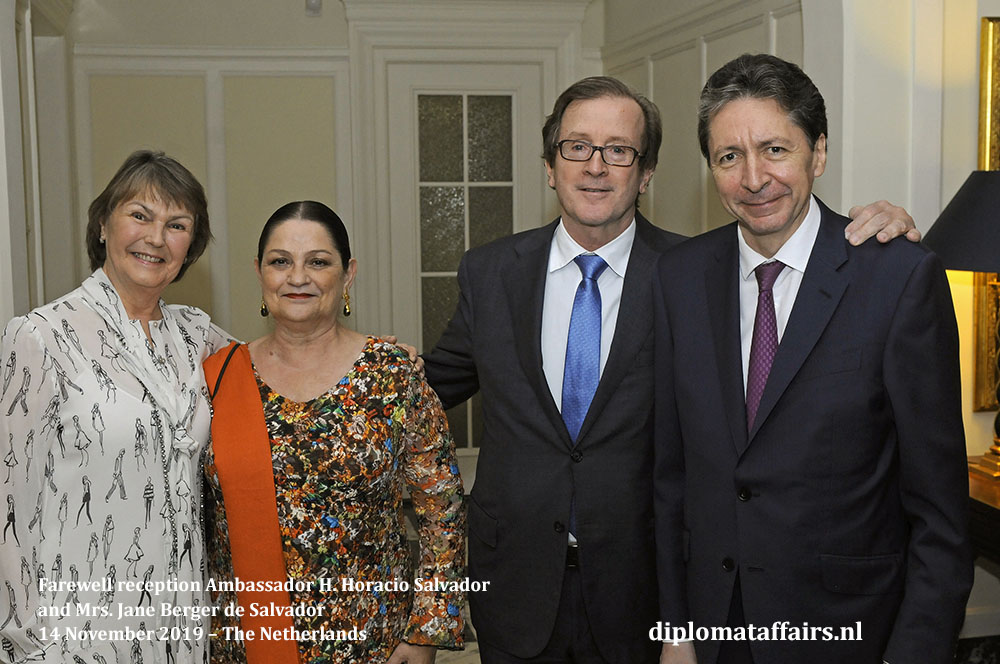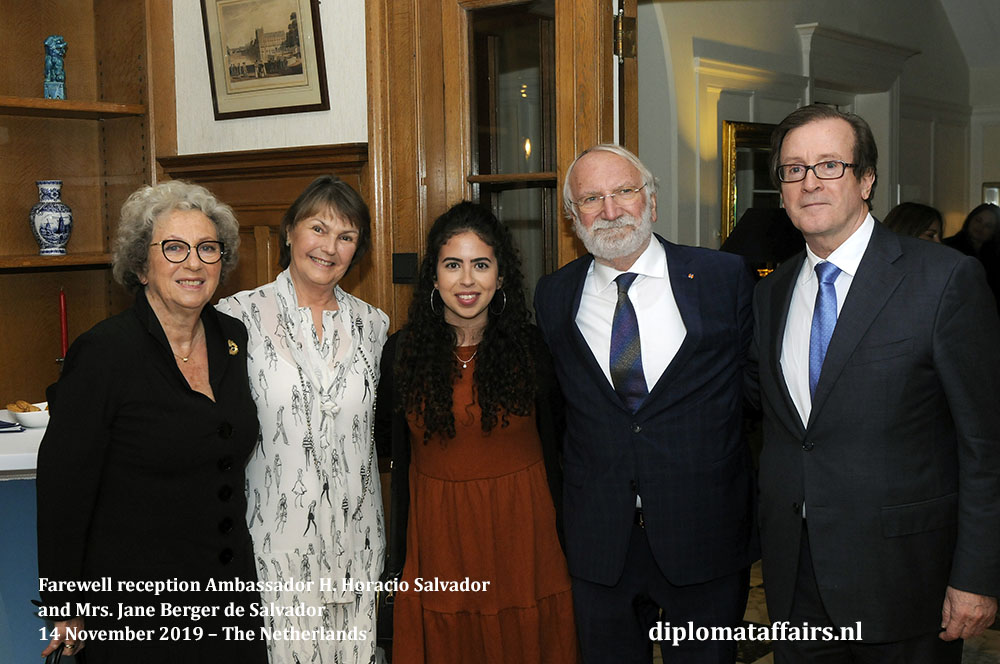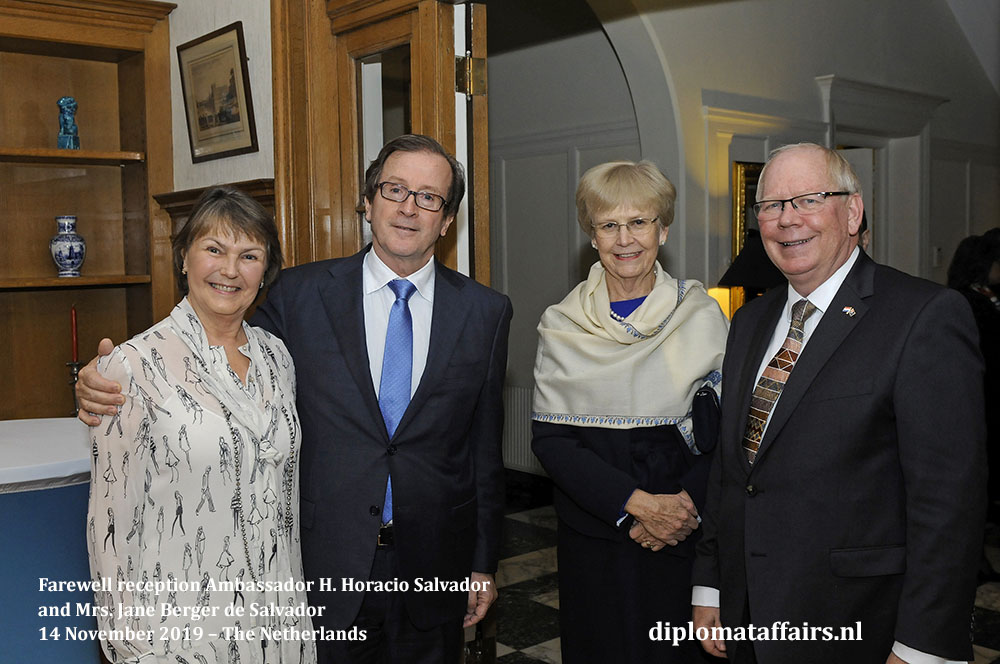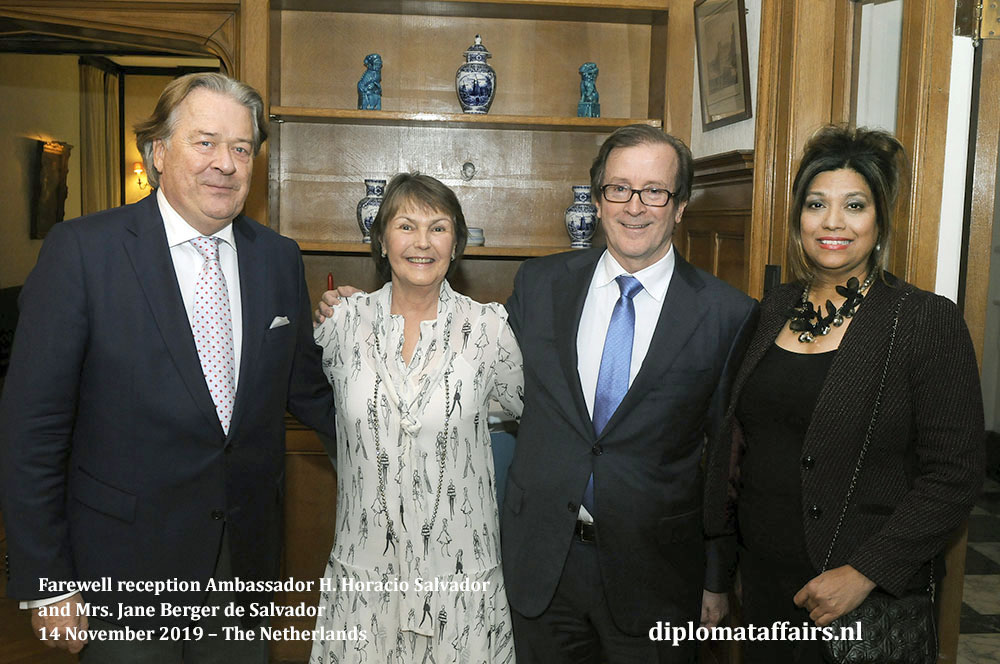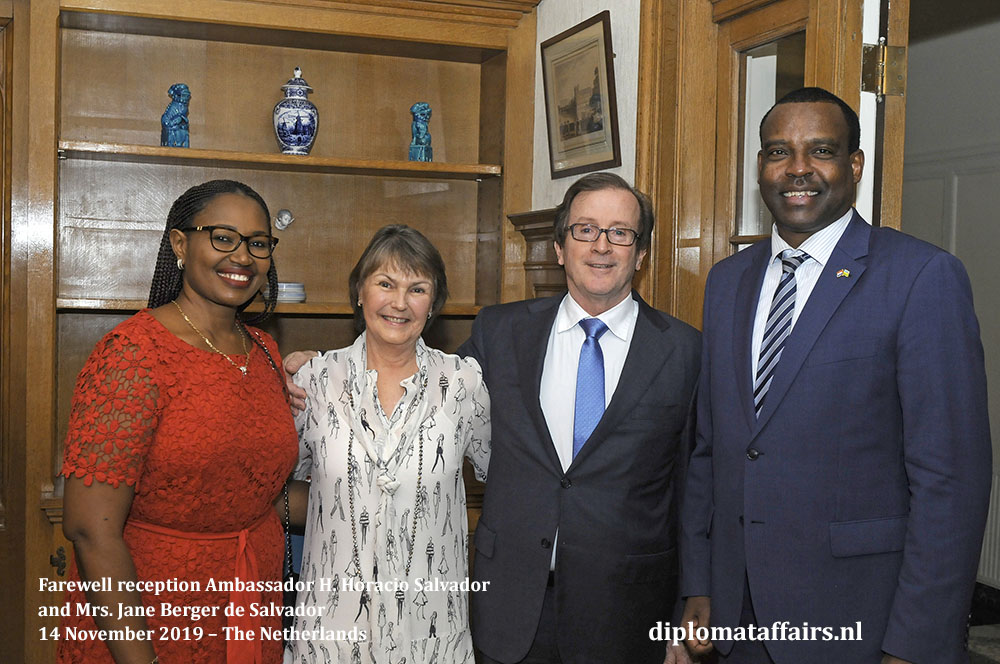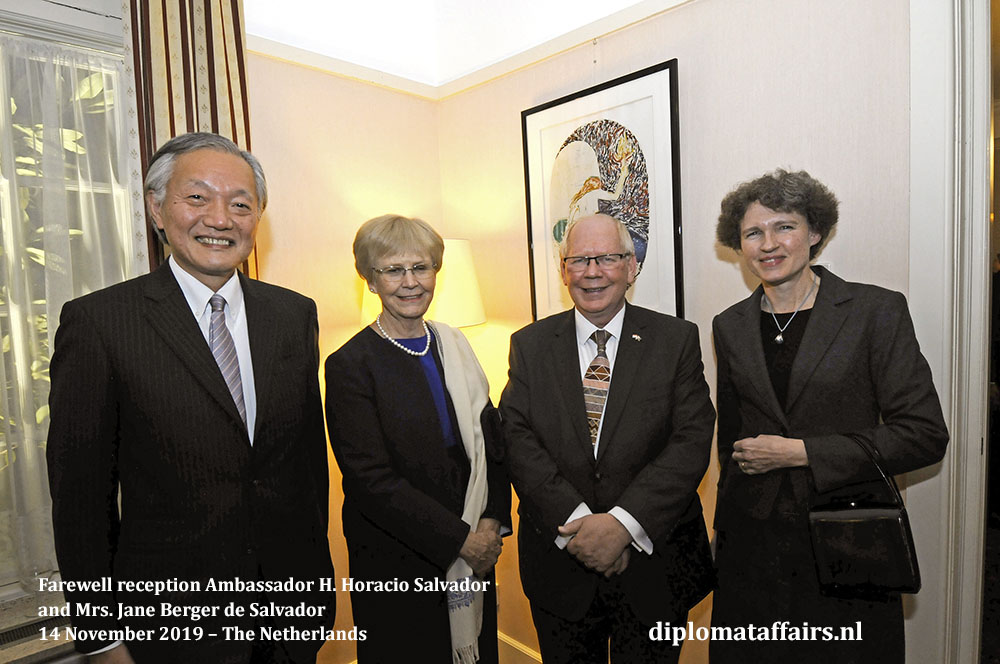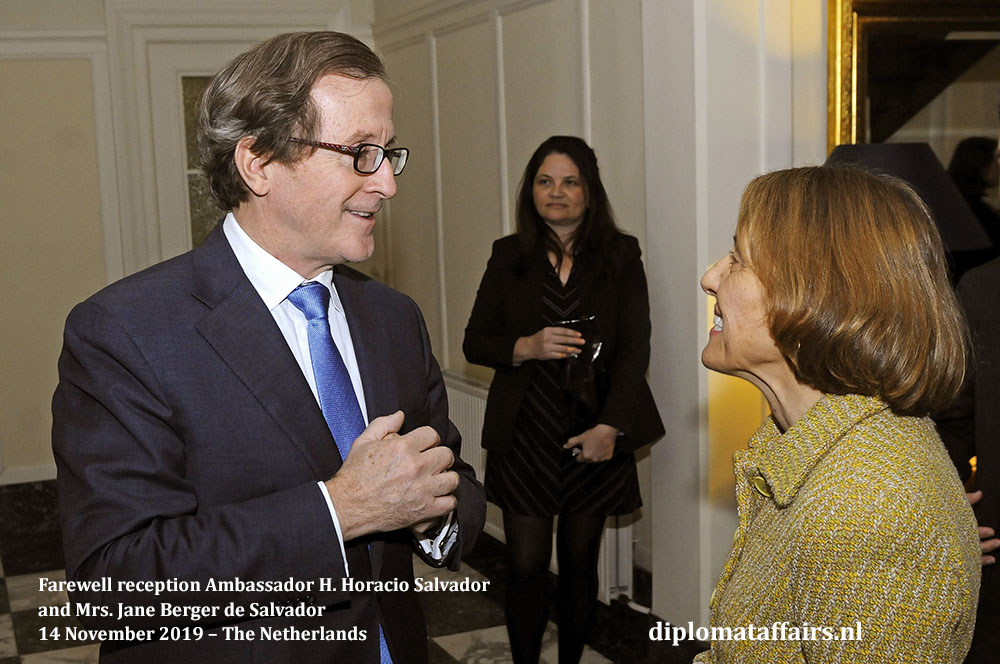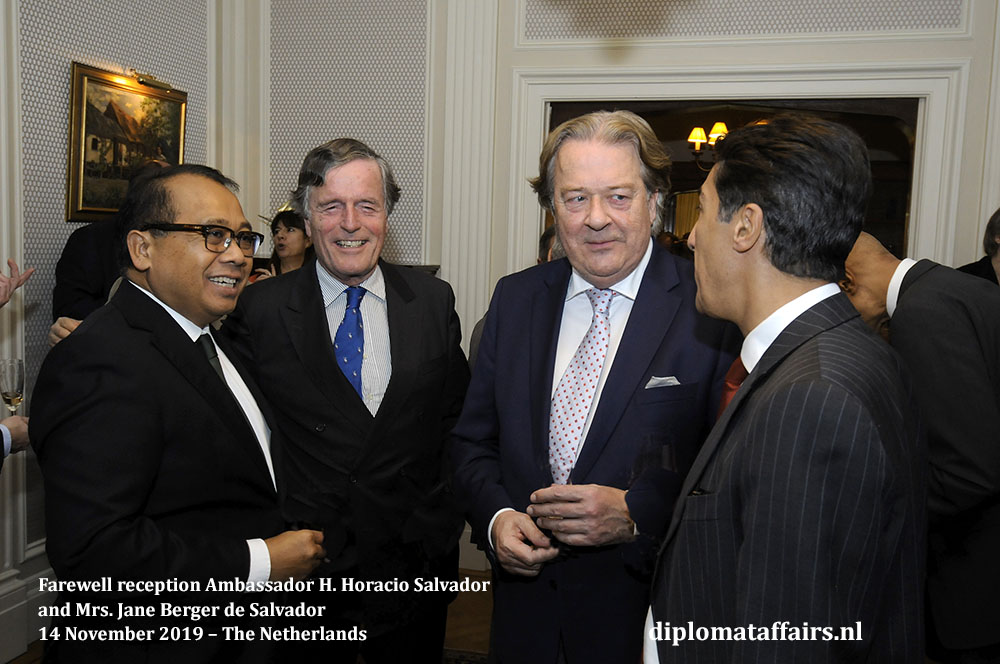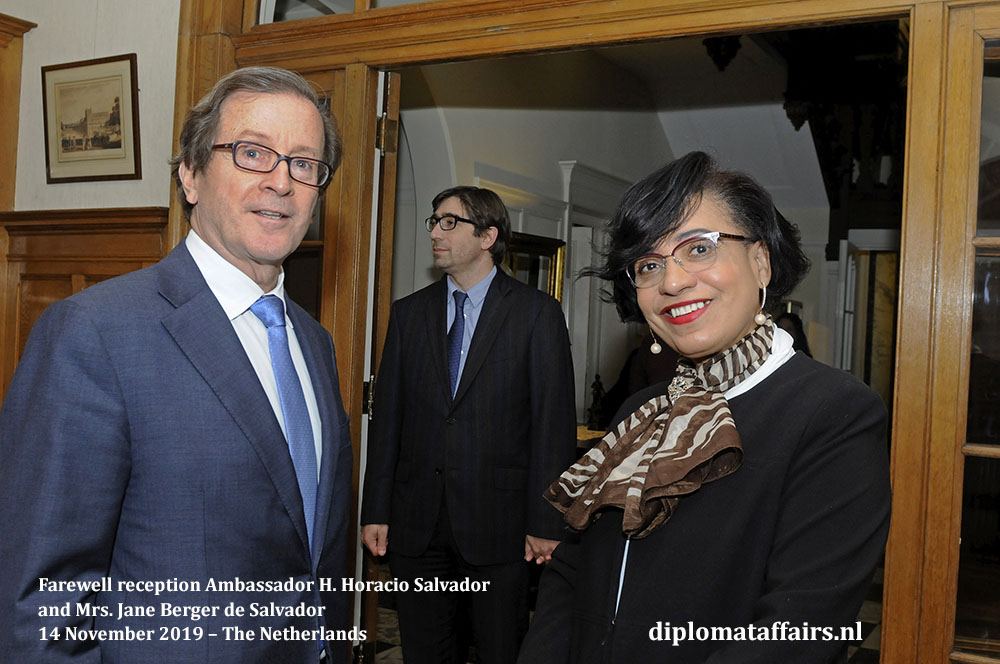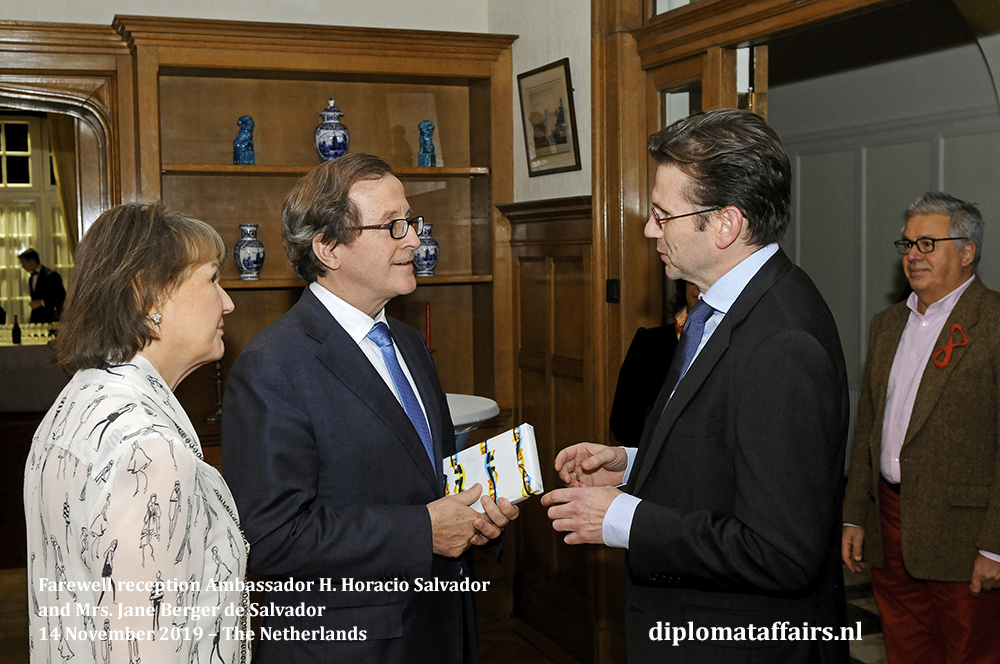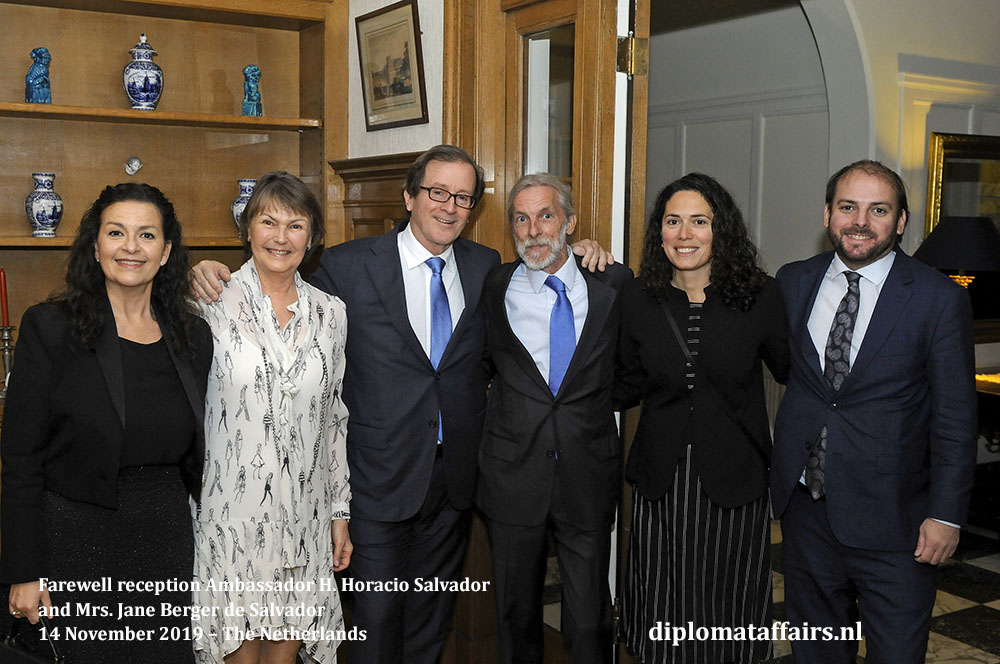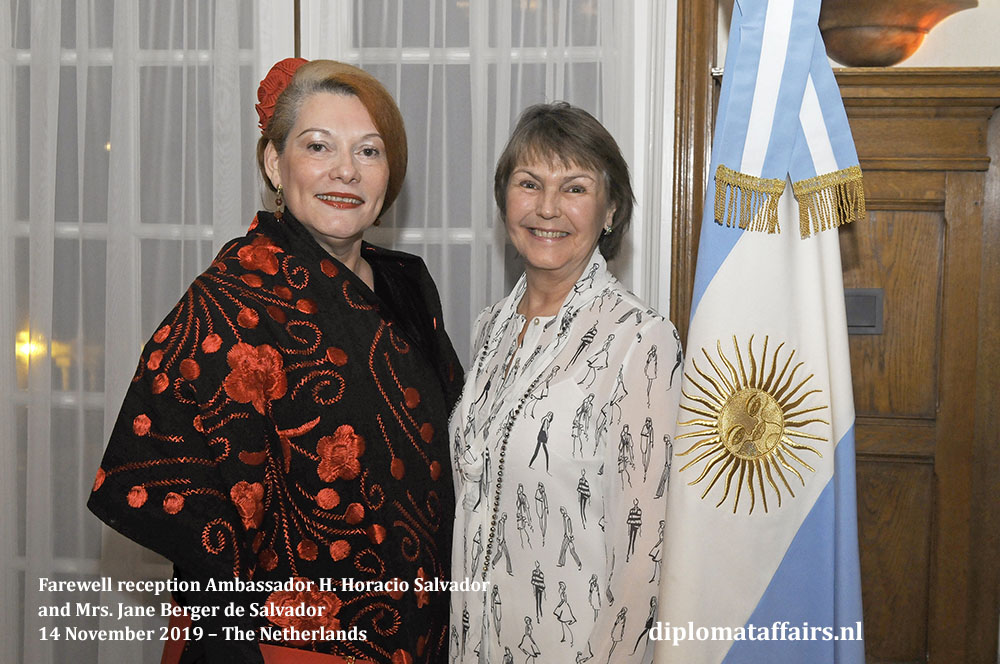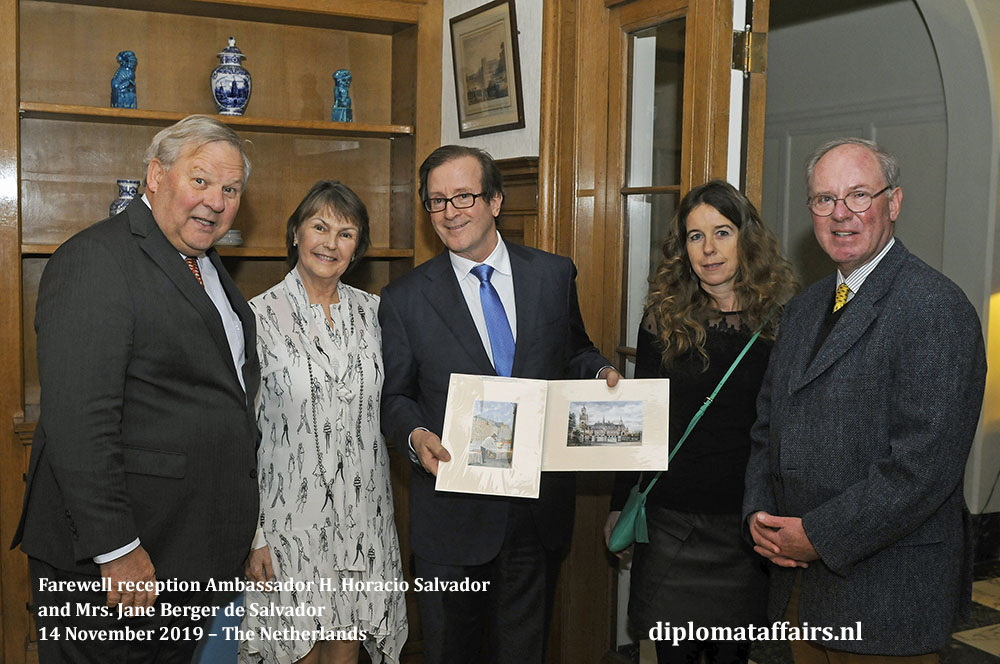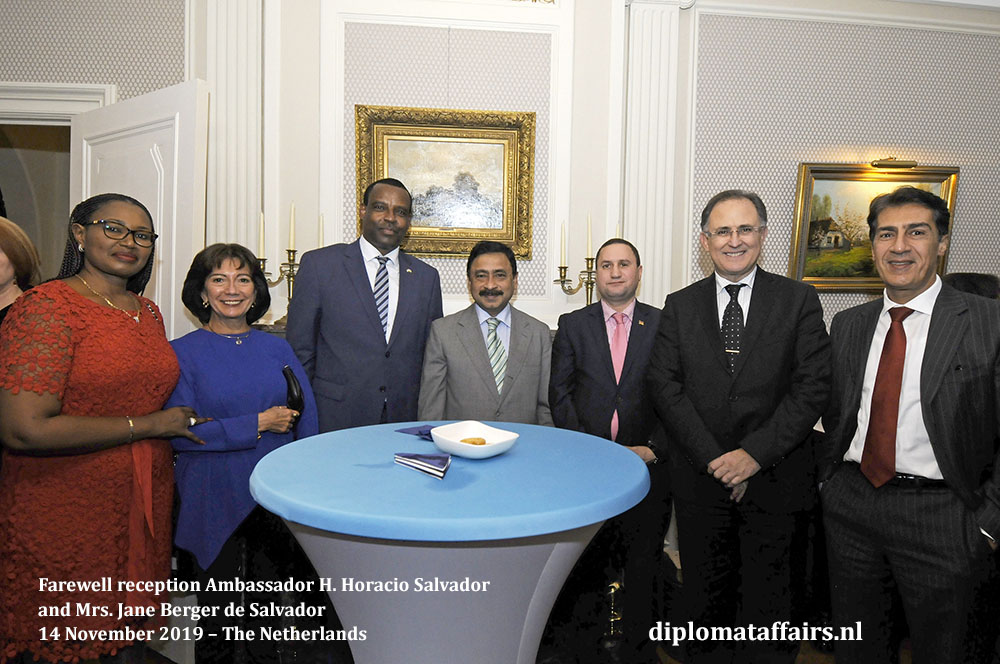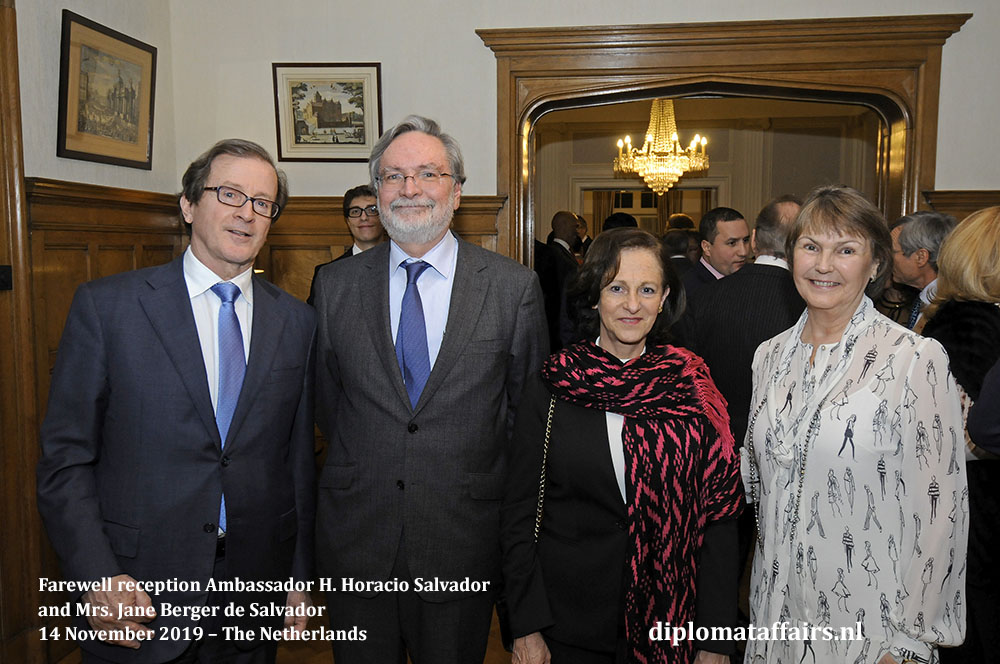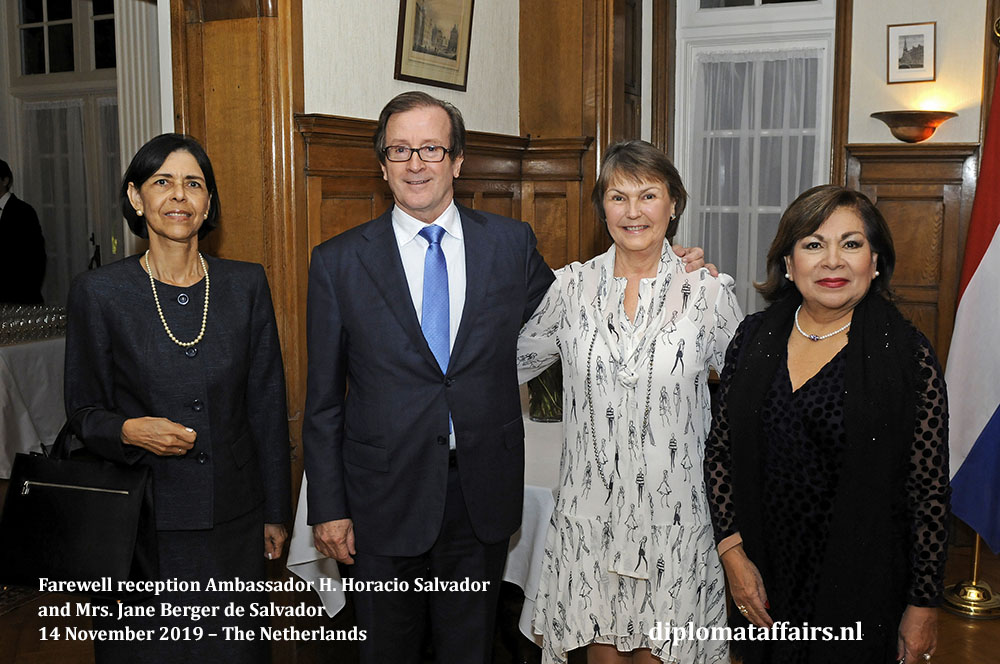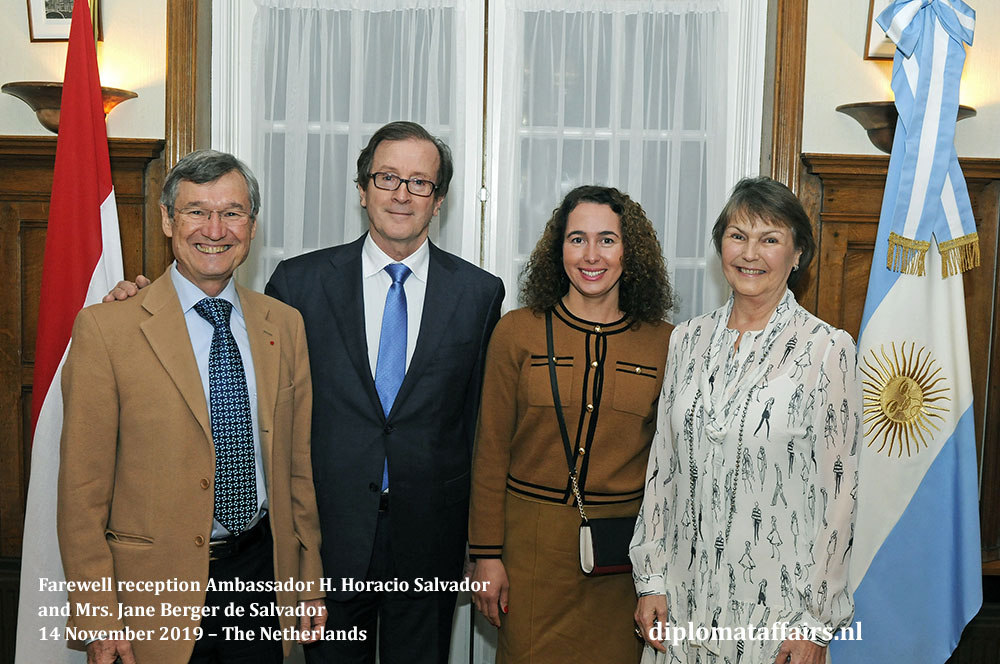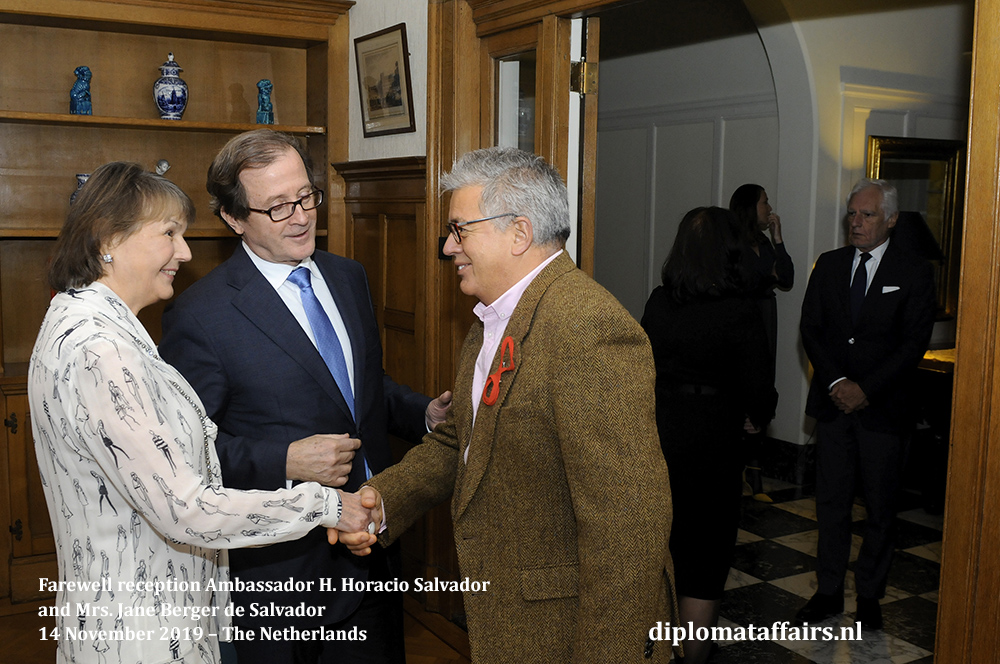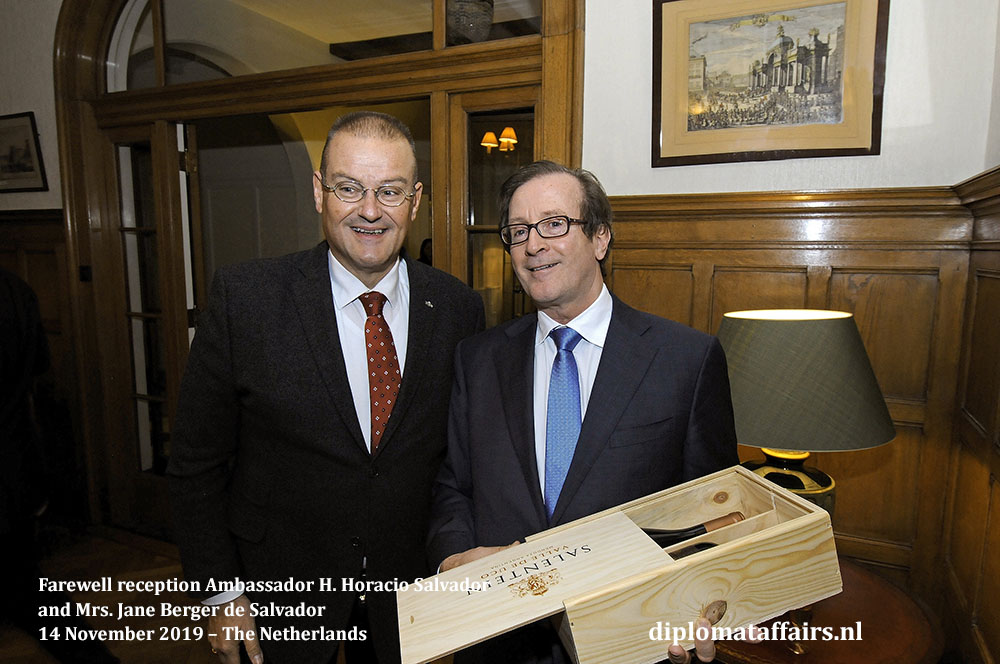 On their departure from the Netherlands, His Excellency Mr. H. Horacio Salvador and his charming spouse, Mrs. Jane Berger de Salvador, hosted a farewell reception, on the 14th of November 2019 in their monumental Residence in Wassenaar.
Among the invitees were, representatives of the Dutch government, Ambassadors, distinguished guests from the business, and cultural circles as well as the representatives of the Argentinian community in The Netherlands.
His Excellency Mr. H. Horacio Salvador was appointed Ambassador of the Argentine Republic to The Netherlands in 2013. Ever since he has made great strides in further cementing the excellent ties between the two countries, while at the same time promoting his fascinating country. During the Ambassadors achievements and execution, he has delivered through his time in The Netherlands, He displayed grace, commitment and kindness to his colleagues and the Dutch community.
Diplomat Affairs Magazine is grateful for the collaboration with the Embassy of Argentina through years, we are very much looking forward to pursuing it in 2020.
Relating articles: Celebrating Malbec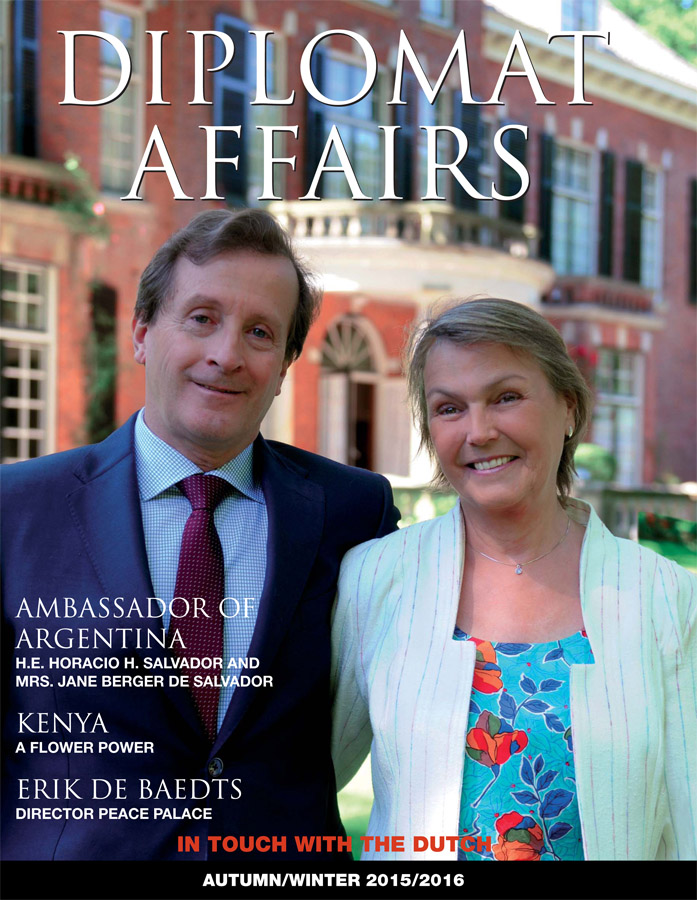 Click to read
You may also like...
Sorry - Comments are closed