National Day of Spain, The Hague welcomes the first female Spanish Ambassador: Ms. María J. Alonso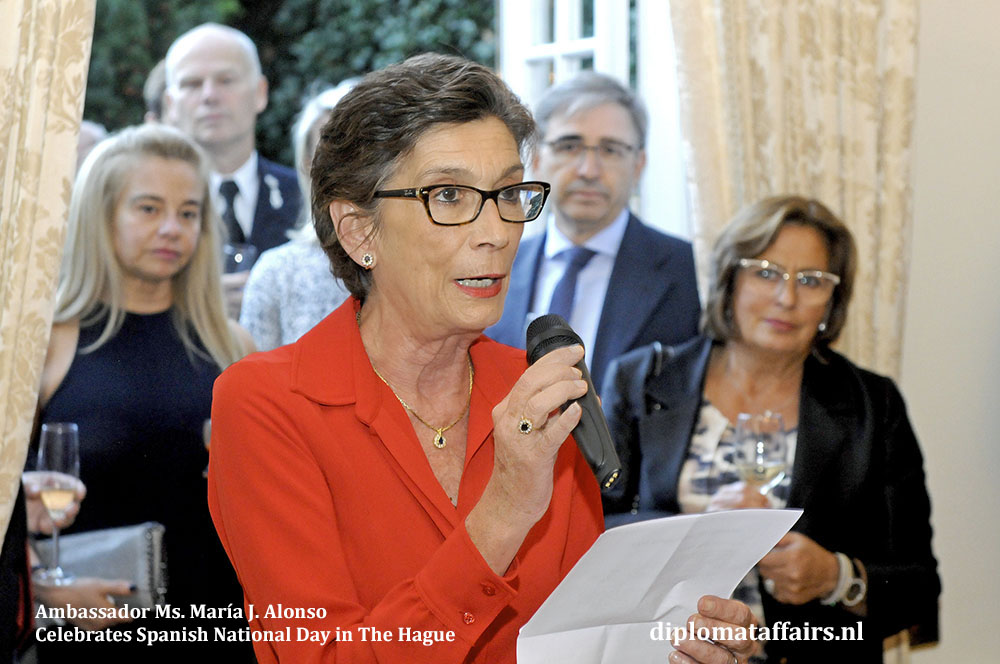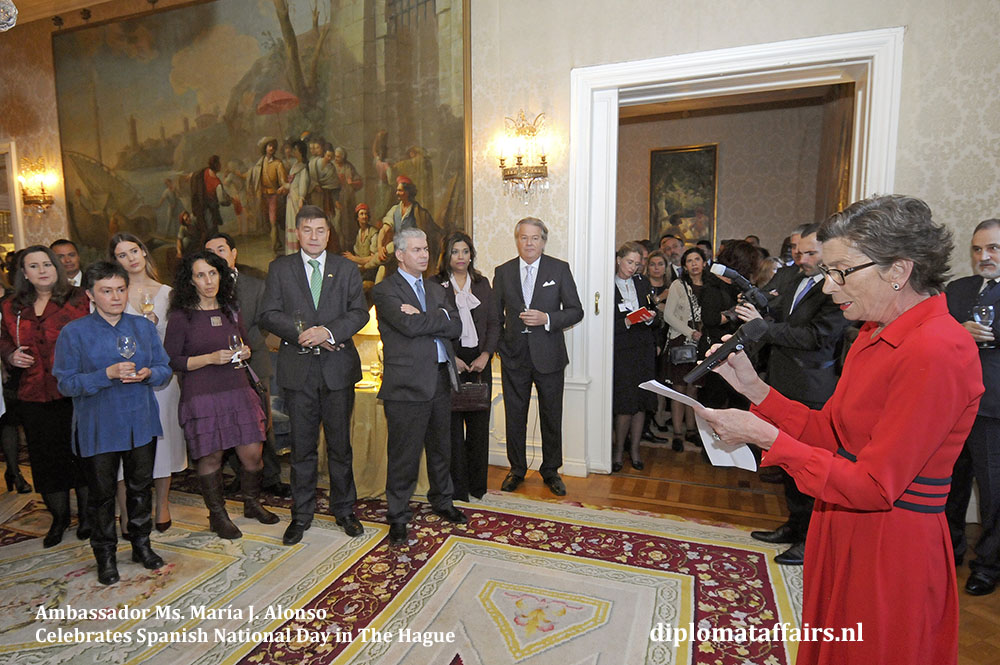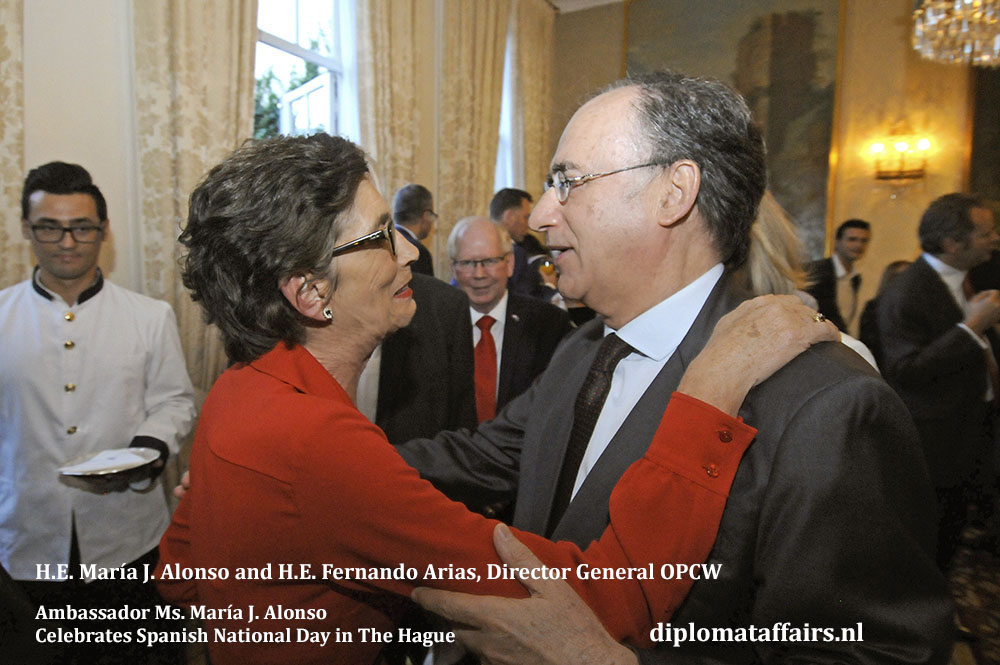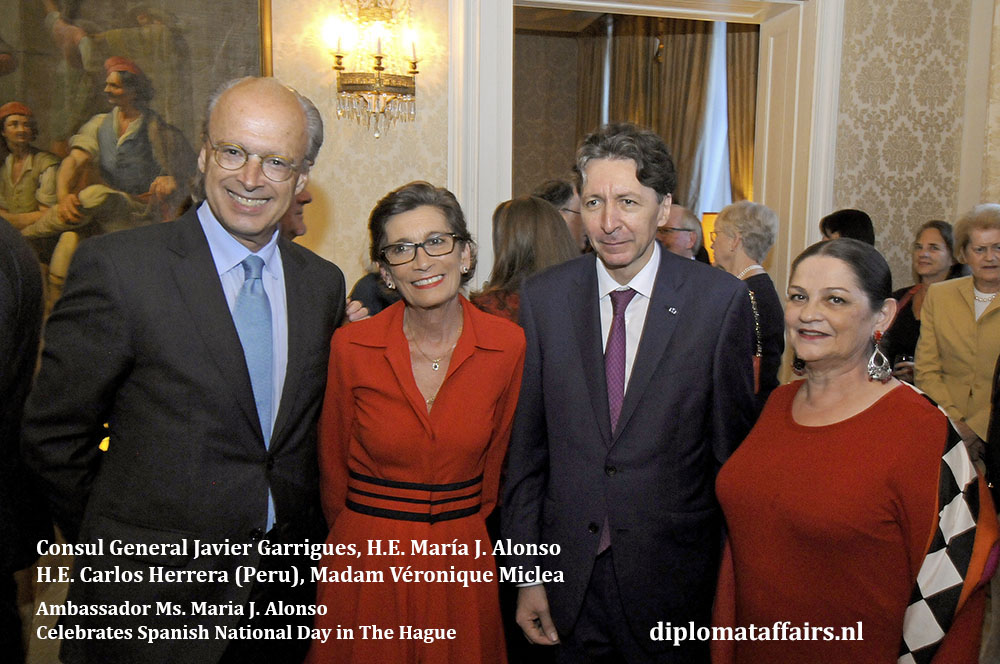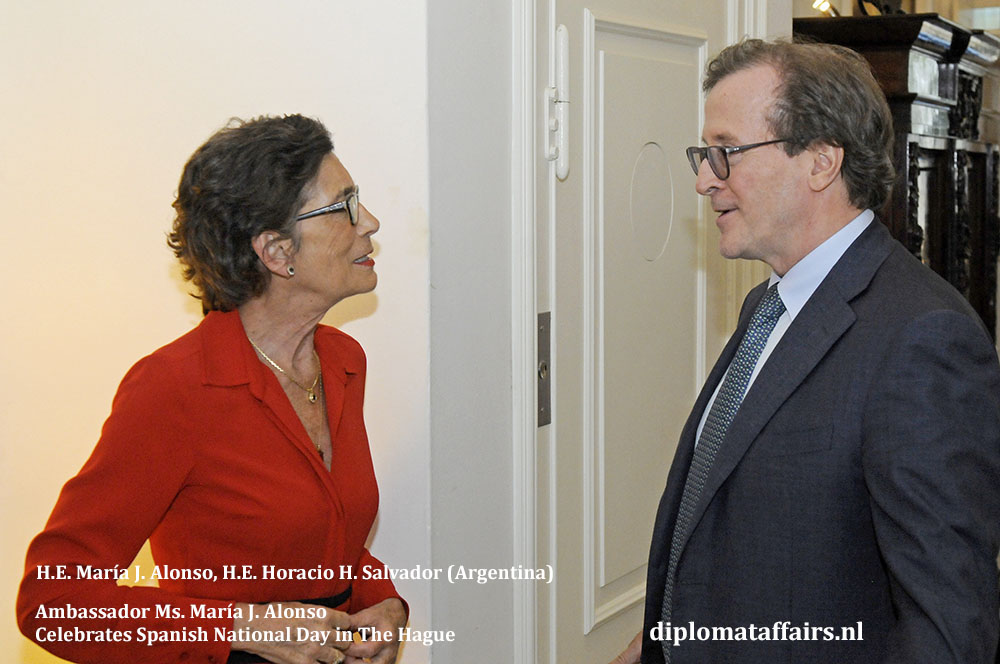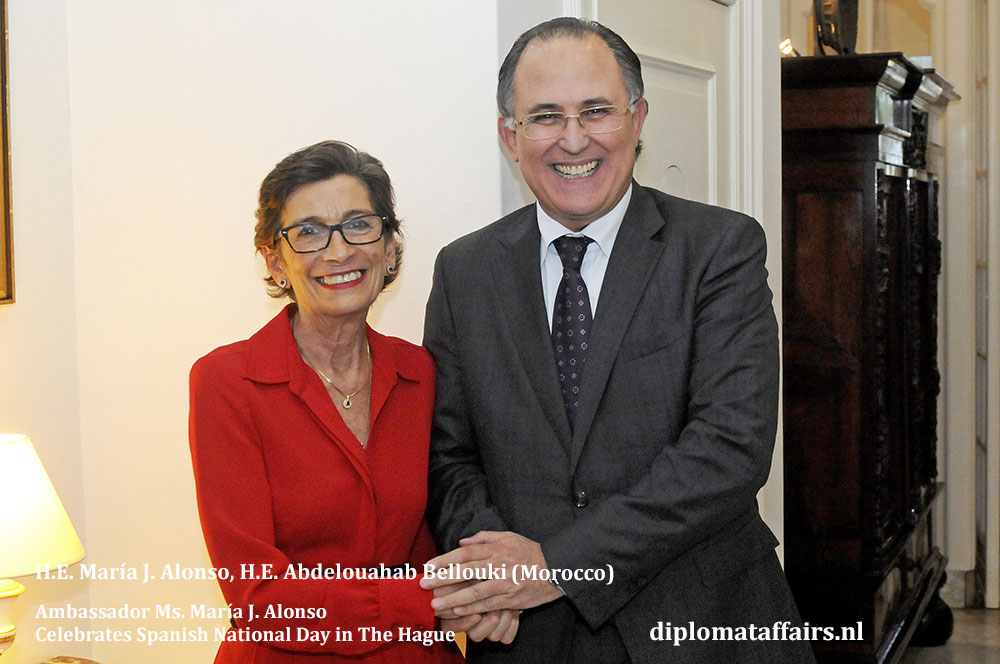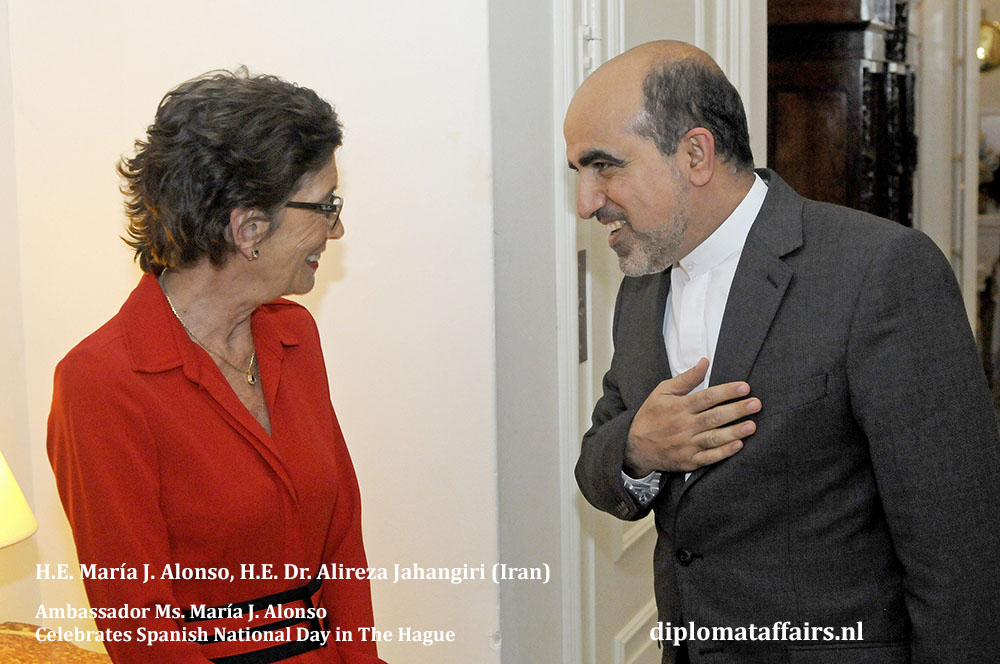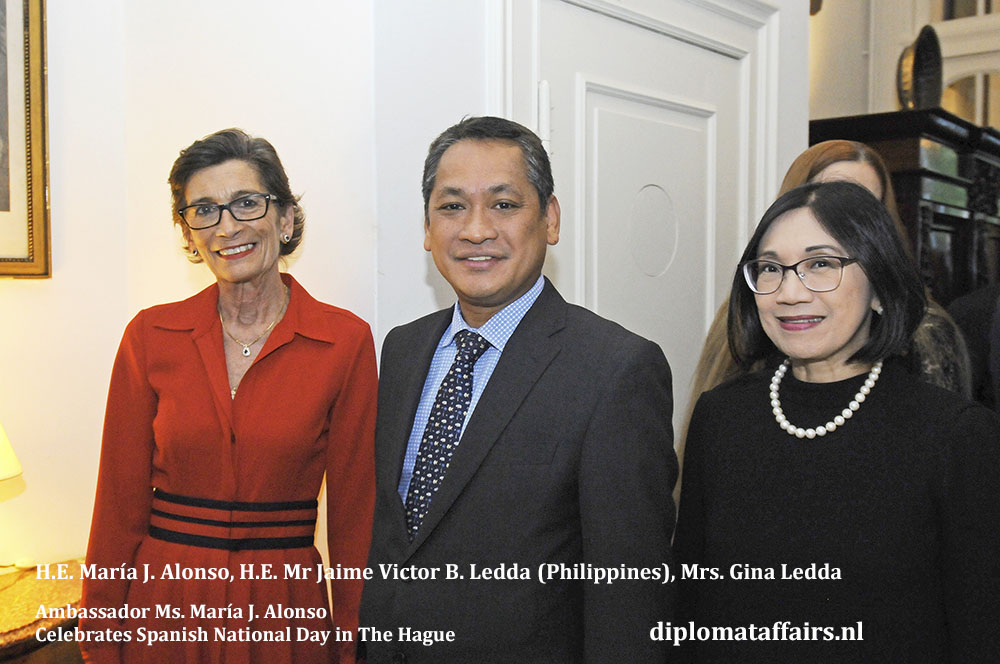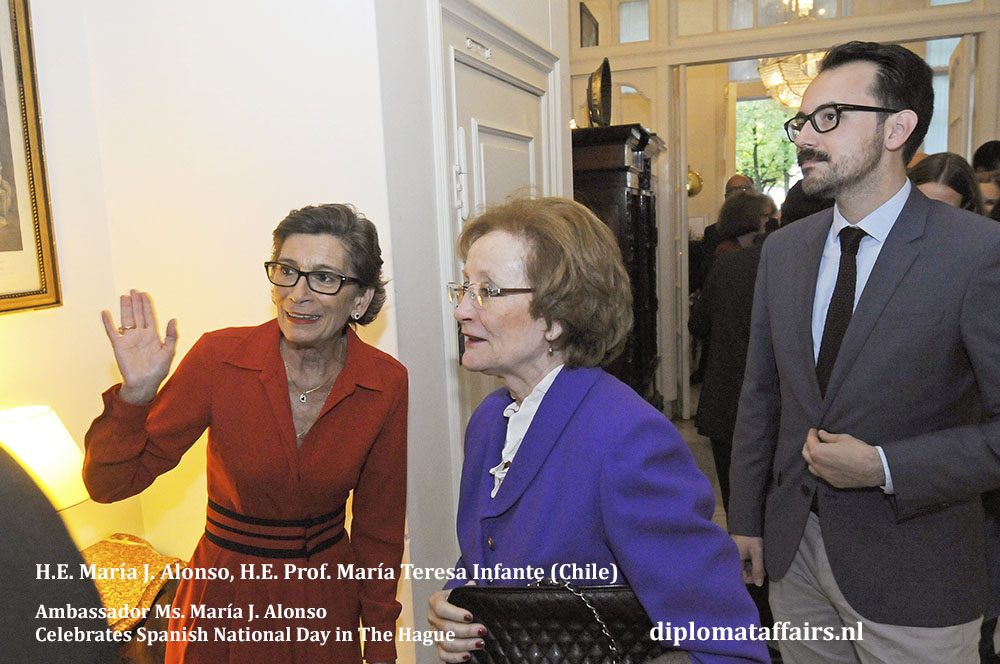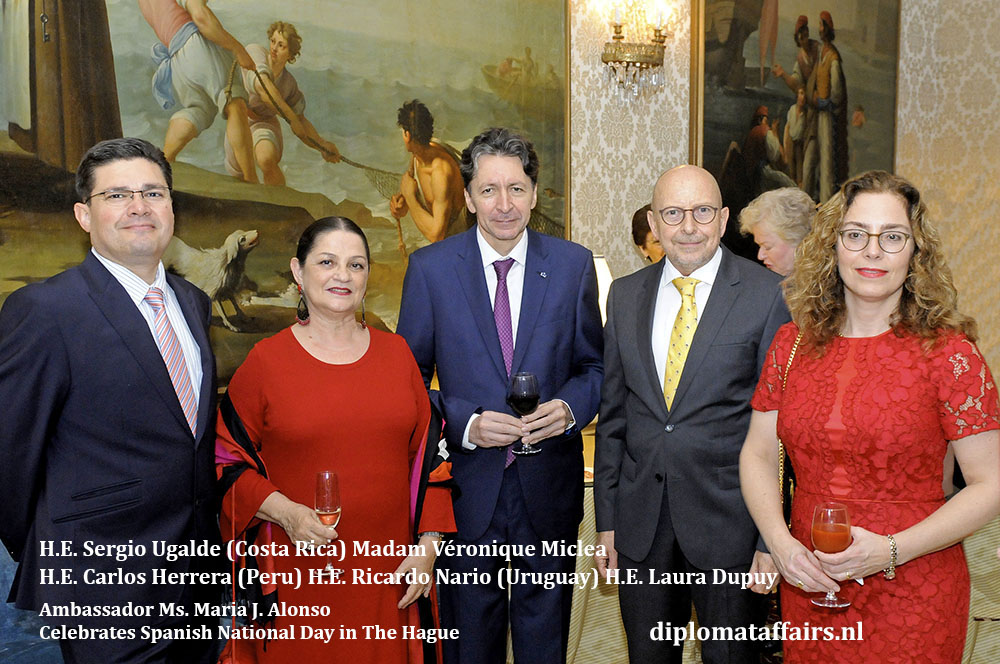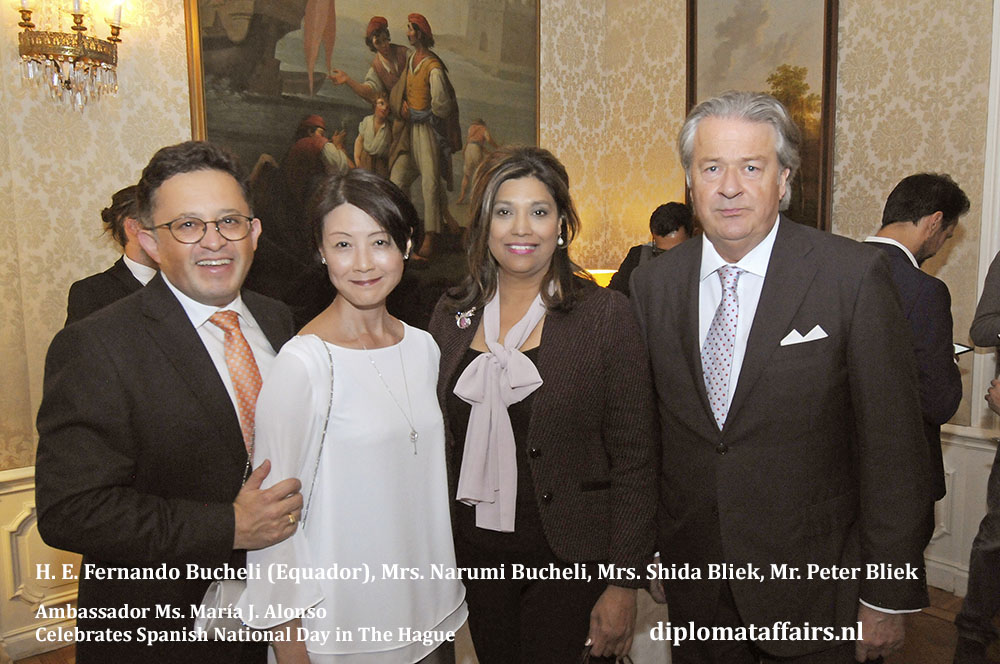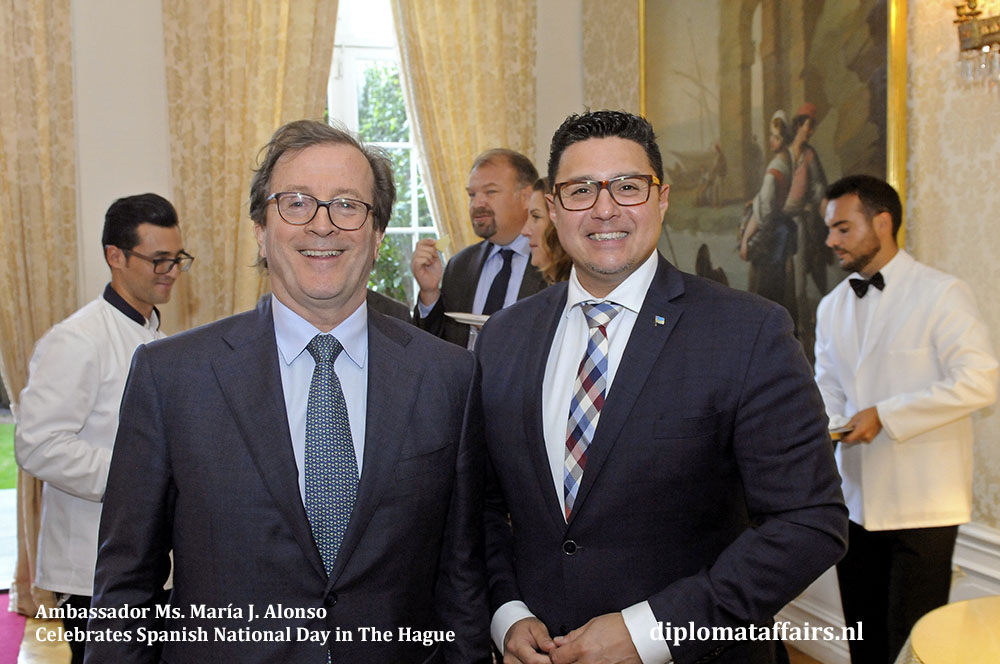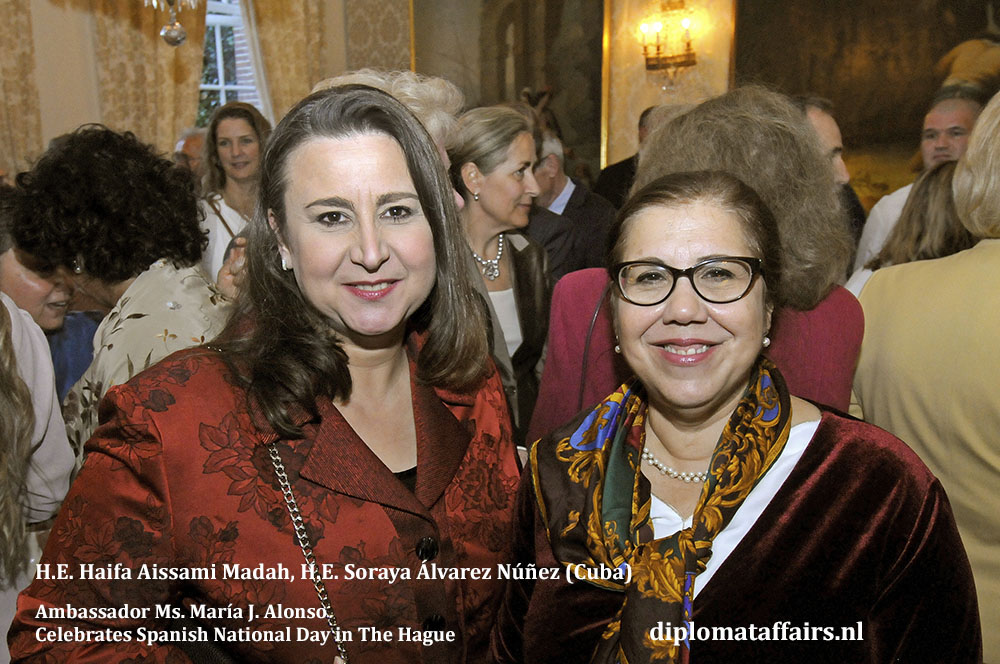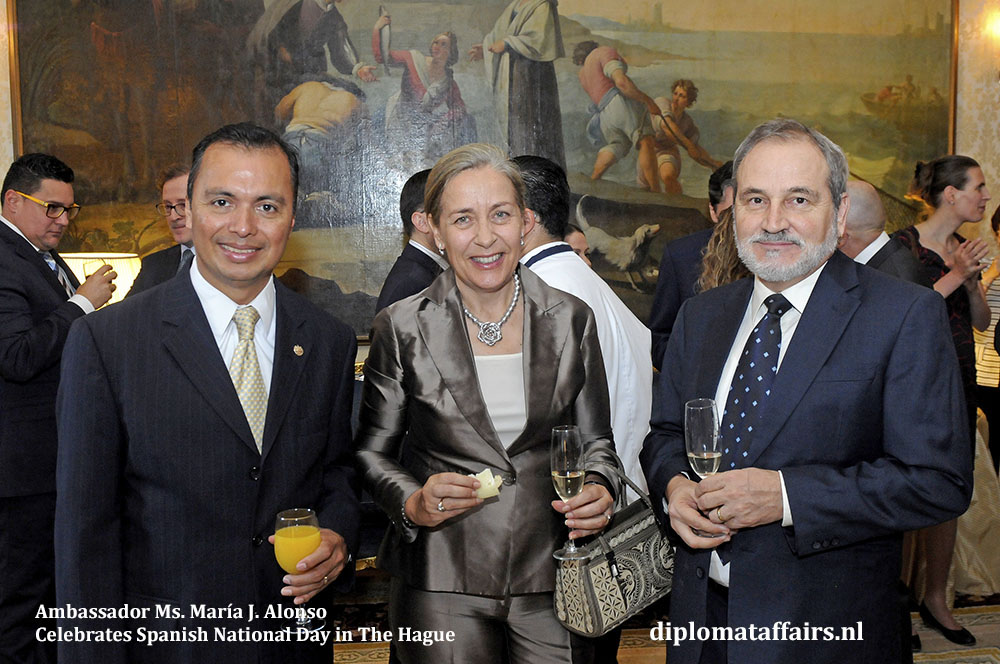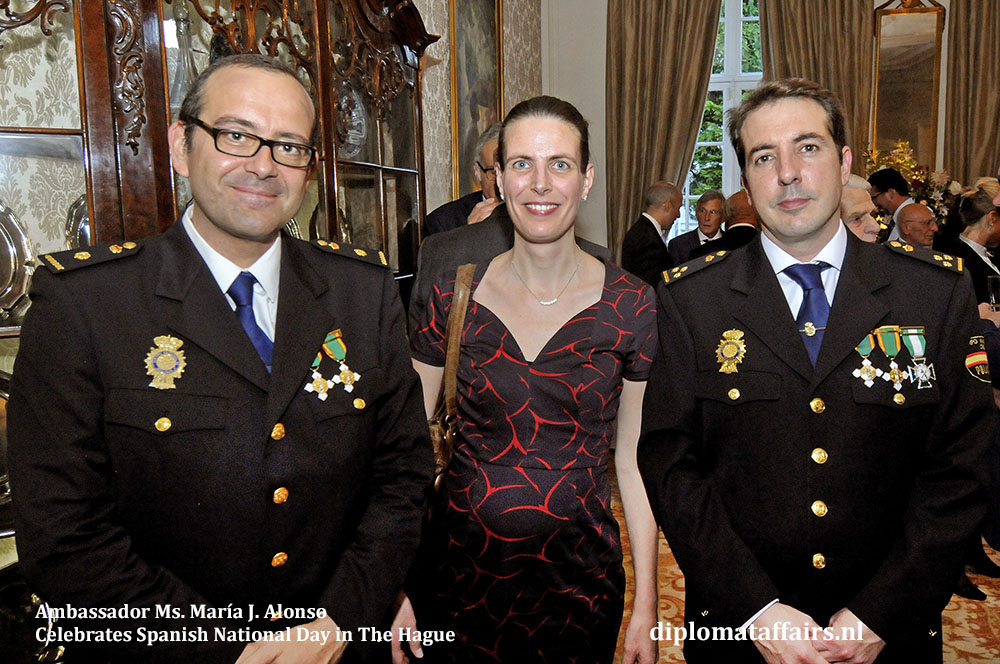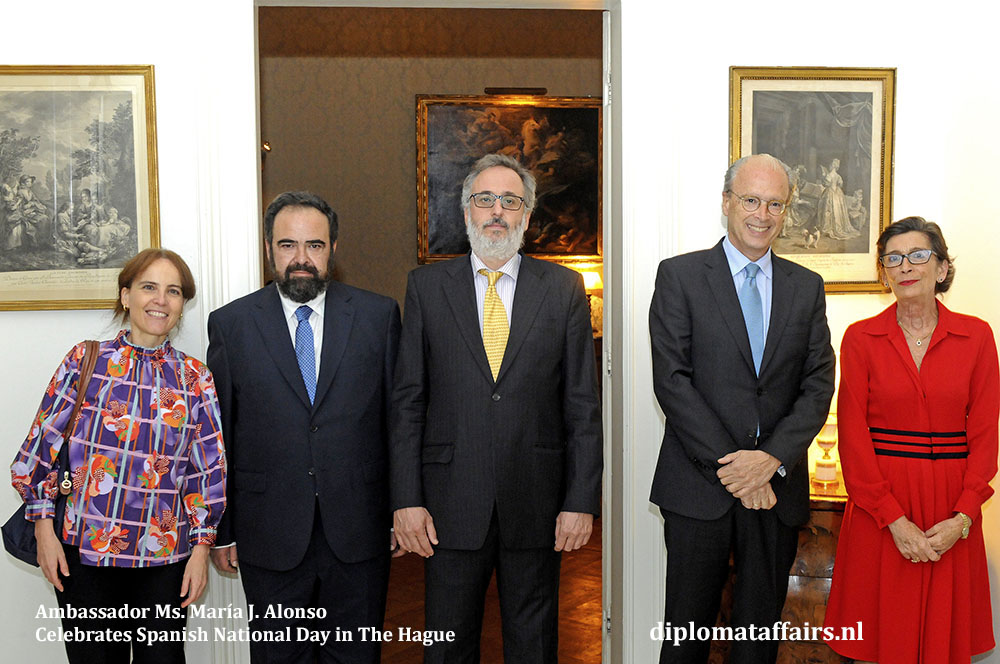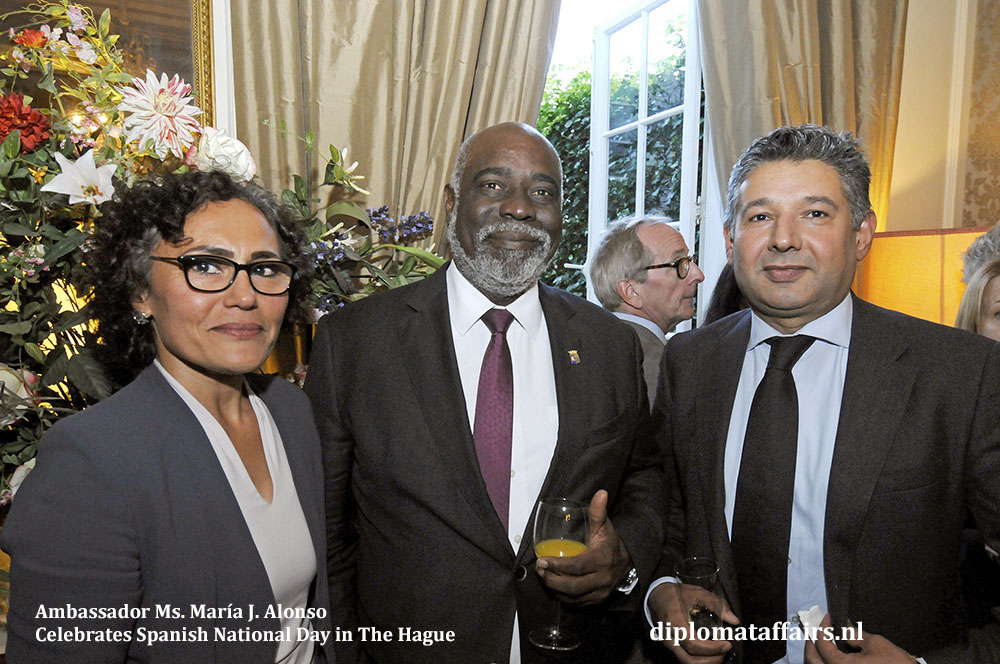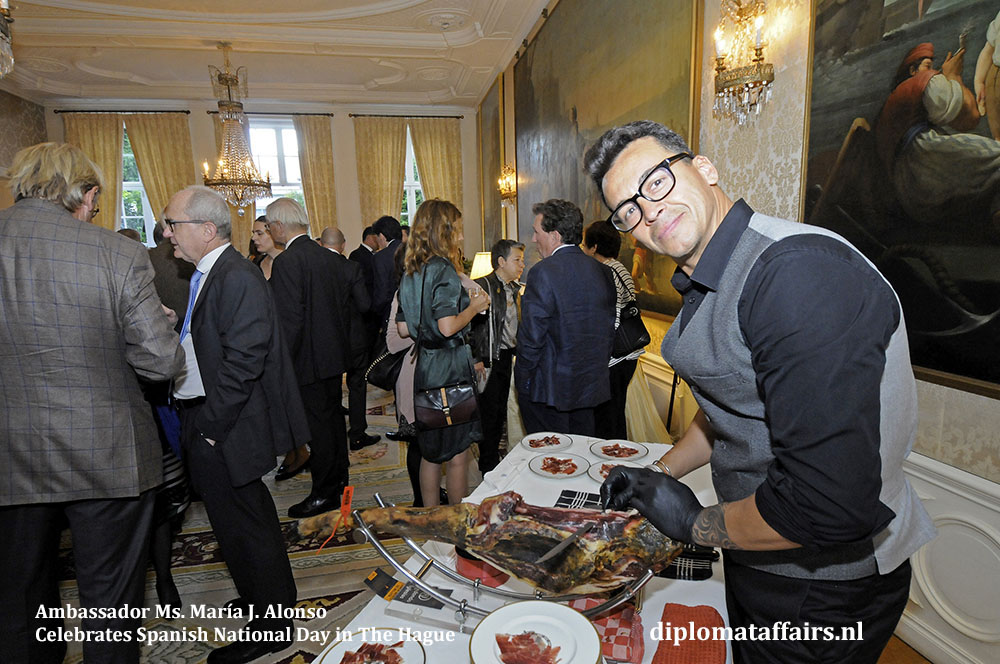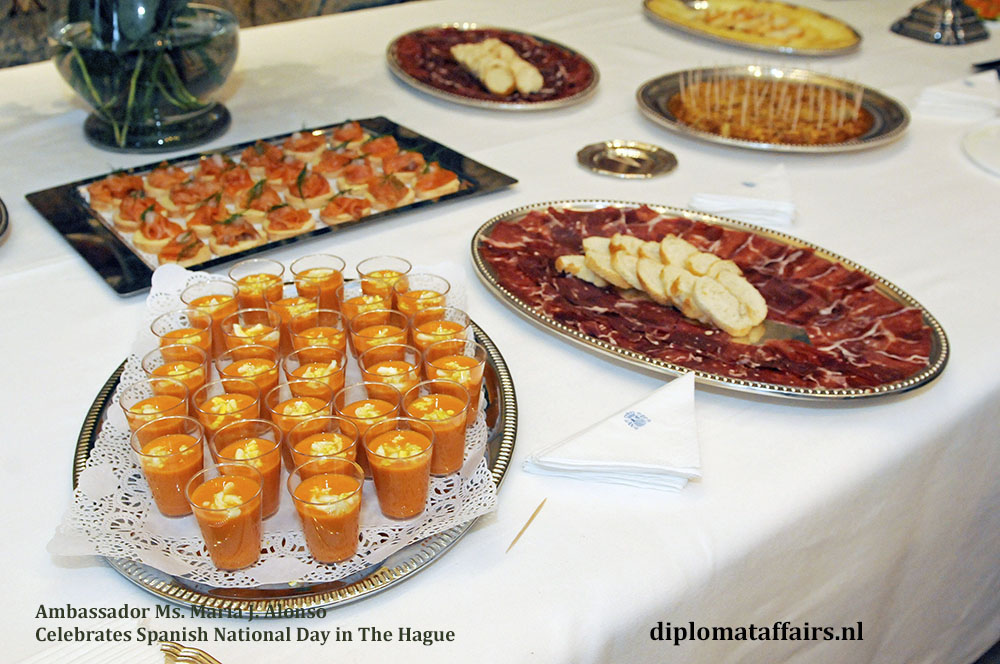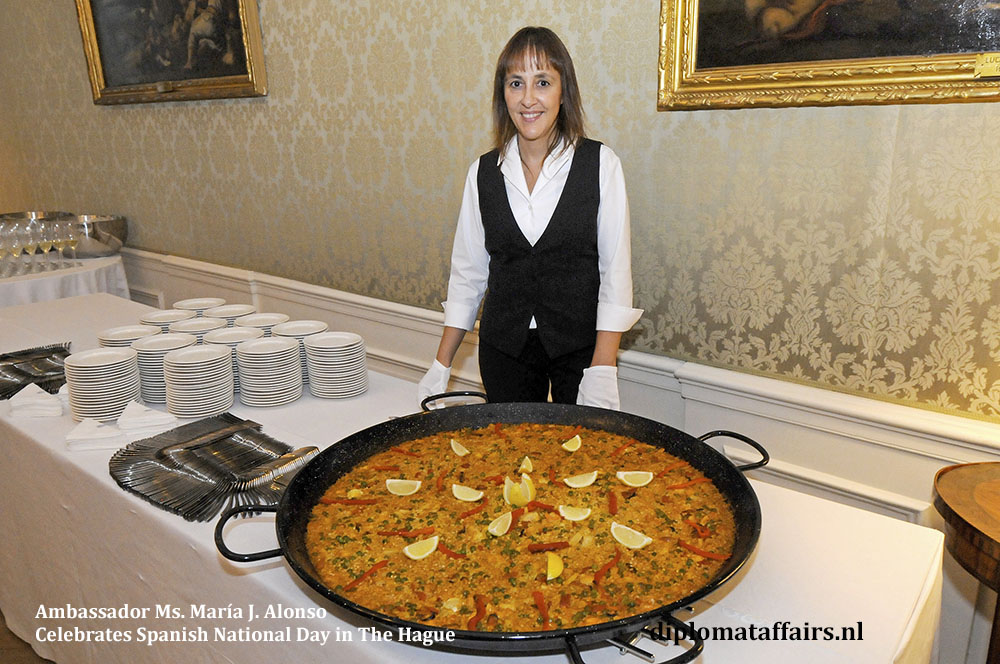 The Lange Voorhout was in full autumnal glory on this incredibly warm October 11th 2018; the red and yellow leaves serving as perfect backdrop to the proud Spanish flag swaying in the early evening breeze.
Her Excellency Ambassador Ms. María J. Alonso – in a beautiful tailored red dress- and her staff, warmly welcomed Spain's guests.
Her Excellency opened her first national day with words of sorrow and condolences to the victims and their families for the terrible floods that have just devastated Majorca before turning our attention to the celebration of the 40th Anniversary of the Constitution. Ambassador Alonso expressed her pride that Spain had built a society of unparalleled political stability and a free and democratic society based on dialogue.
Her Excellency finished by reminding us of the 450-year-old bond uniting the Kingdoms of Spain and the Netherlands based on strong links of Democracy, rules of Law and Progress and expressing her heartfelt thanks to the Embassy and residence staff.
As always this was a very well-attended reception with numerous guests from all over the world representing the Corps Diplomatique of course, the Municipality, Defence, Business and Industry all bustling joyfully through the majestic rooms ornate with stunning tapestries and sumptuous chandeliers, spectacular bouquets and tables overflowing with all the savours and fragrances of Spain: Pata negra, manchego, delicate tumblers of gazpacho, the divine Paella, tortilla and so much more, not to mention the wines…
The wave of multi-faceted guests, their respective languages mingling with melodious Spanish, picked up their conversations and greetings, all united by this very pleasurable occasion.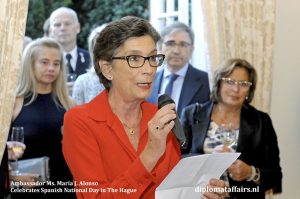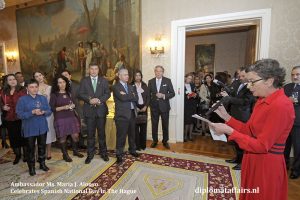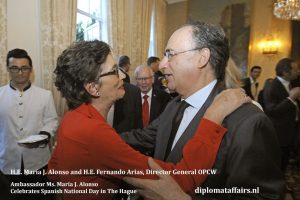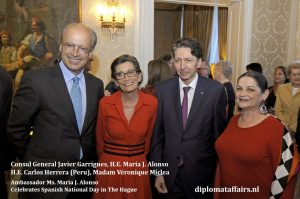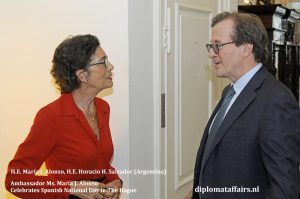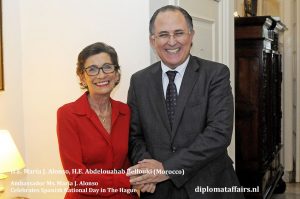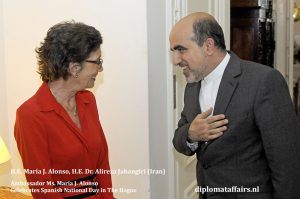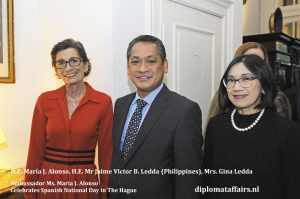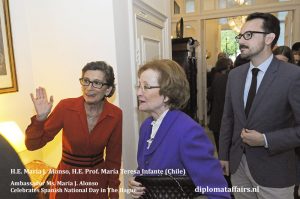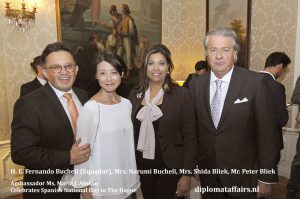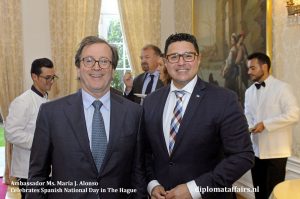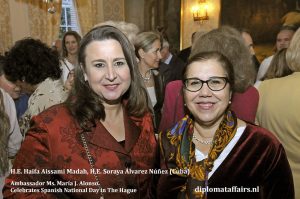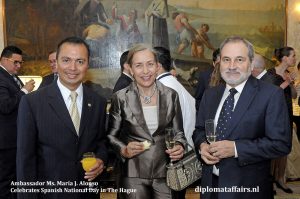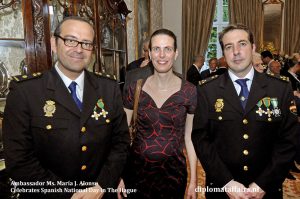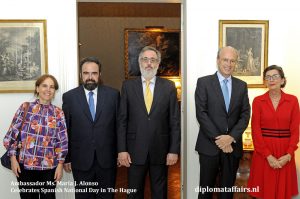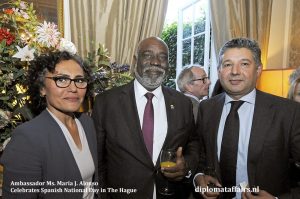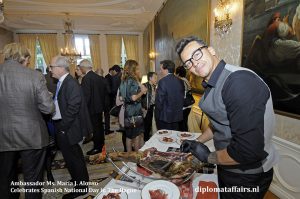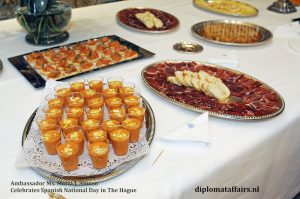 You may also like...
Sorry - Comments are closed