AMARE, the new House for the Arts in The Hague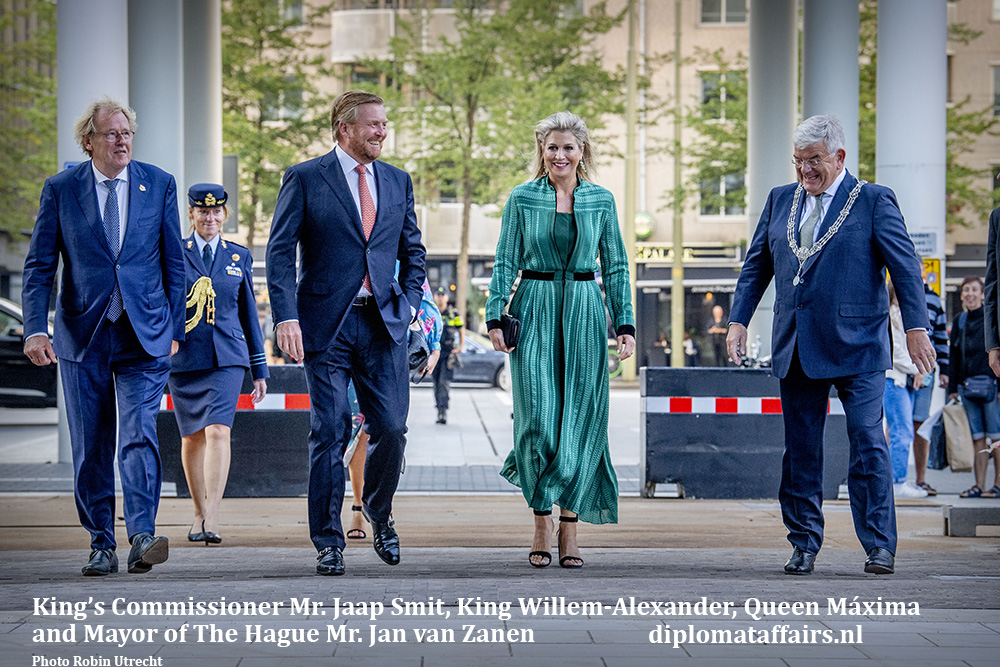 Photo Robin Utrecht
King Willem-Alexander and Queen Maxima attended the official handover of the new cultural centre Amare to the Royal Conservatoire (KC), Residentie Orkest (RO), Netherlands Dans Theater (NDT), the Dance and Music Centre DMC and the Amare Foundation on September 2nd, 2021.
This spectacular building is the new state of the art landmark for performing arts in The Hague.
The King and Queen attended several rehearsals and got a behind the scenes tour of the 1600 seats 'Danstheater'. Afterwards they joined the festive program in the Concertzaal. Here the Residentie Orkest (conducted by chief conductor Anja Bihlmaier) played new work composed by students of the Royal Conservatoire. This work was accompanied by a majestic time-lapse video of the construction of Amare.
The four Directors of the above-named institutions joined forces, to shape the vision and practicalities of this unique and ambitious project and to make this building an artistic and public success: A House for all The Hague.
You may also like...
Sorry - Comments are closed