Ambassador Dr. Jahangiri celebrates Iranian National Day with art exhibition: 'Peace and Love"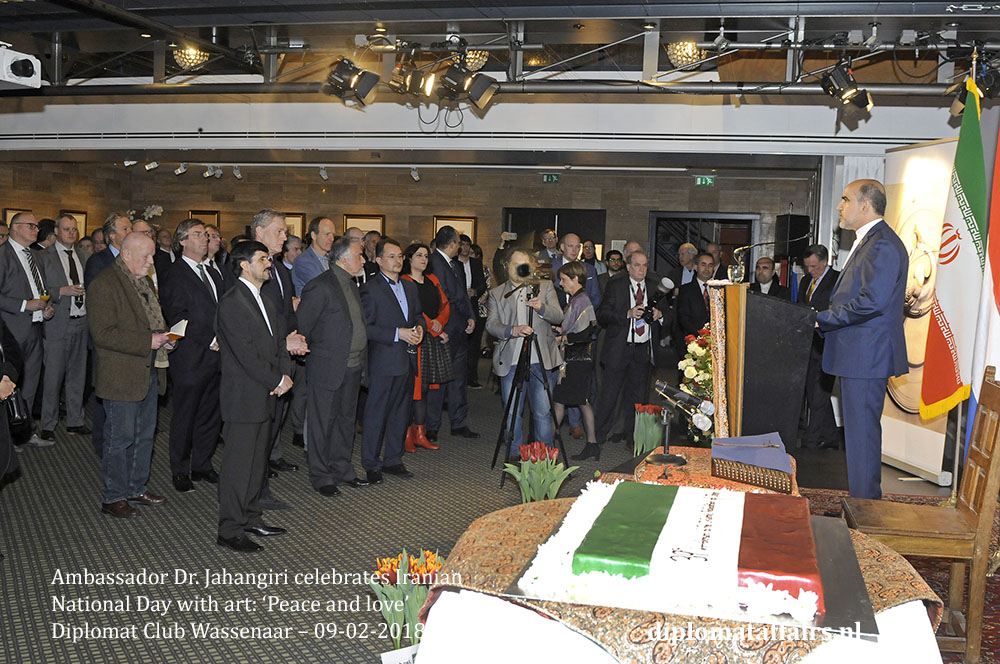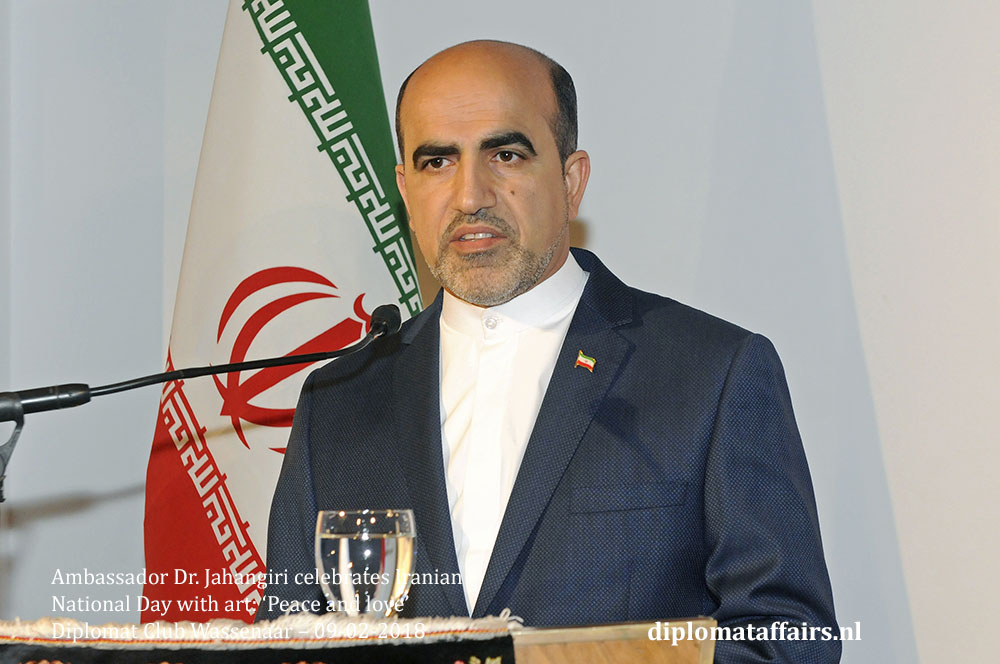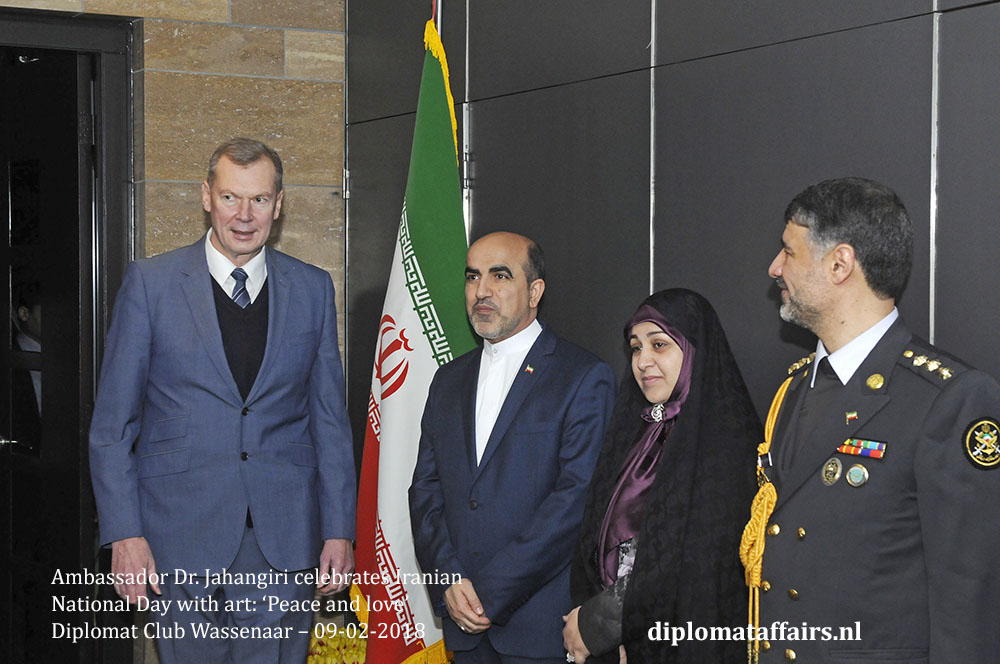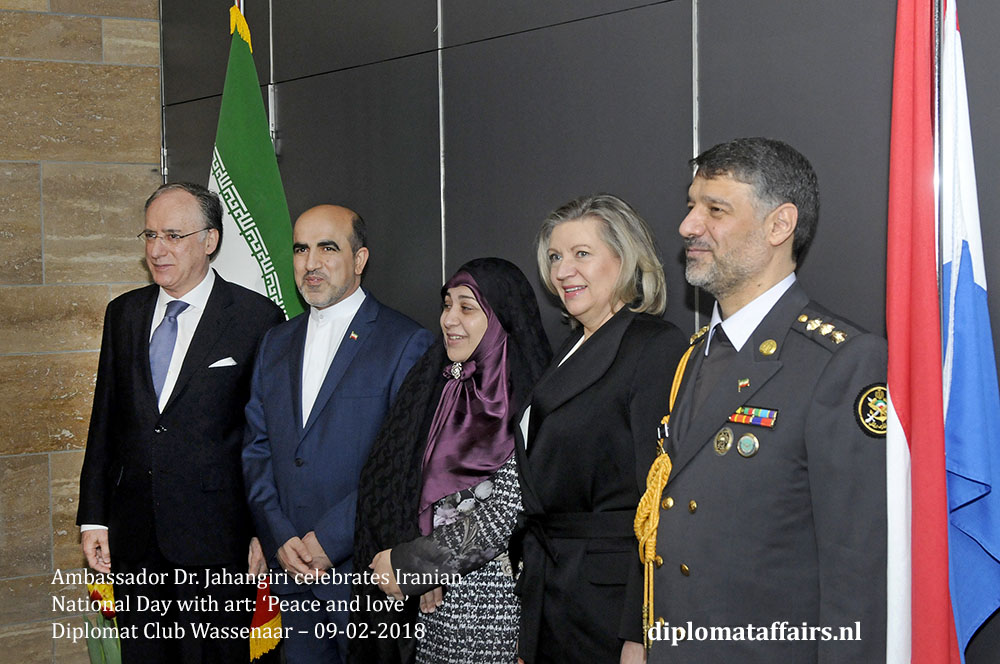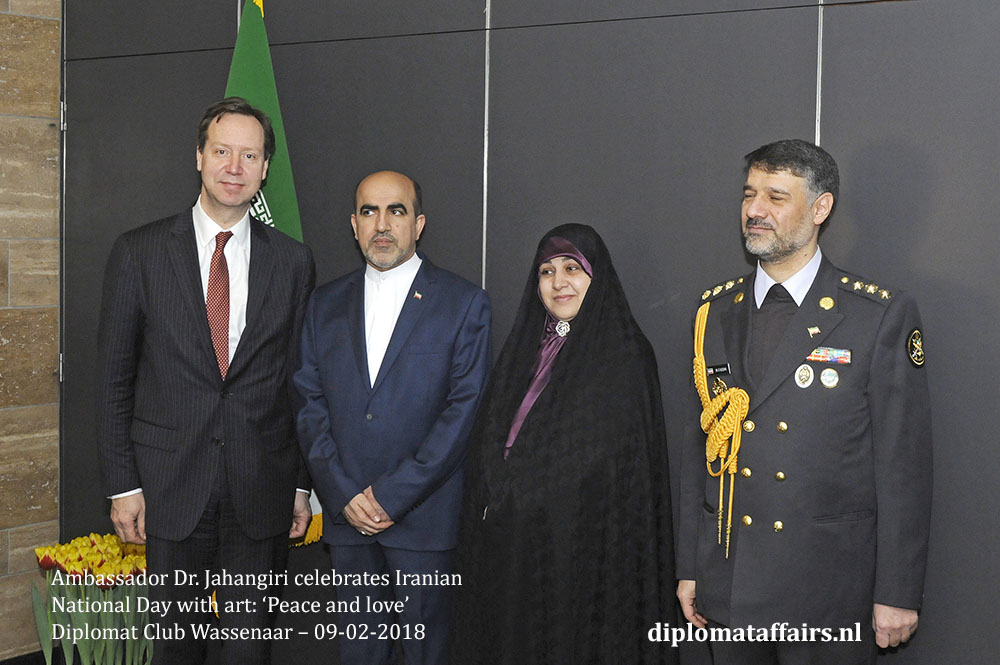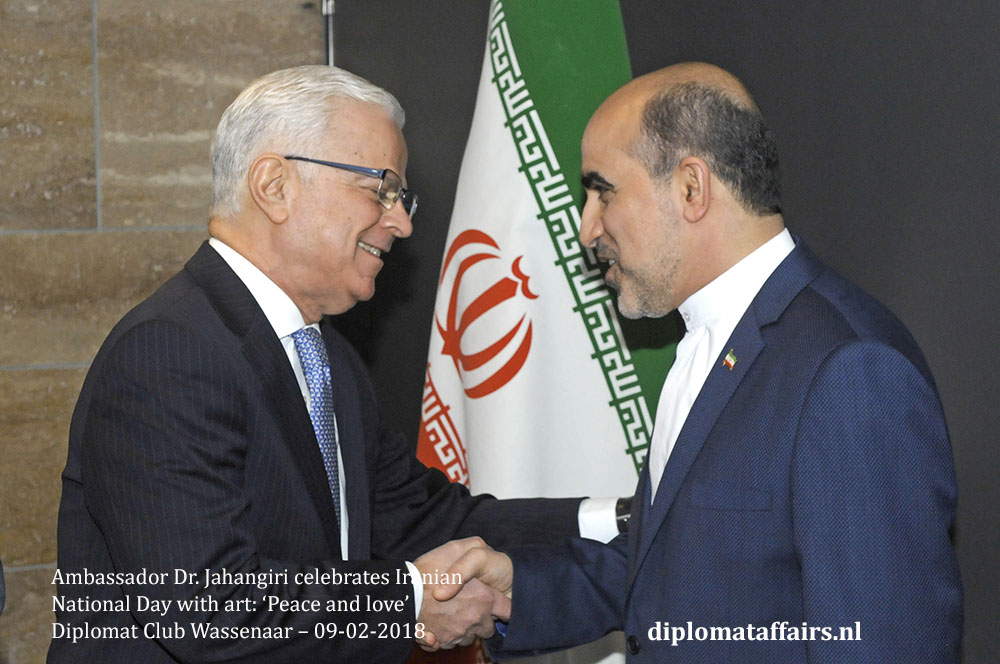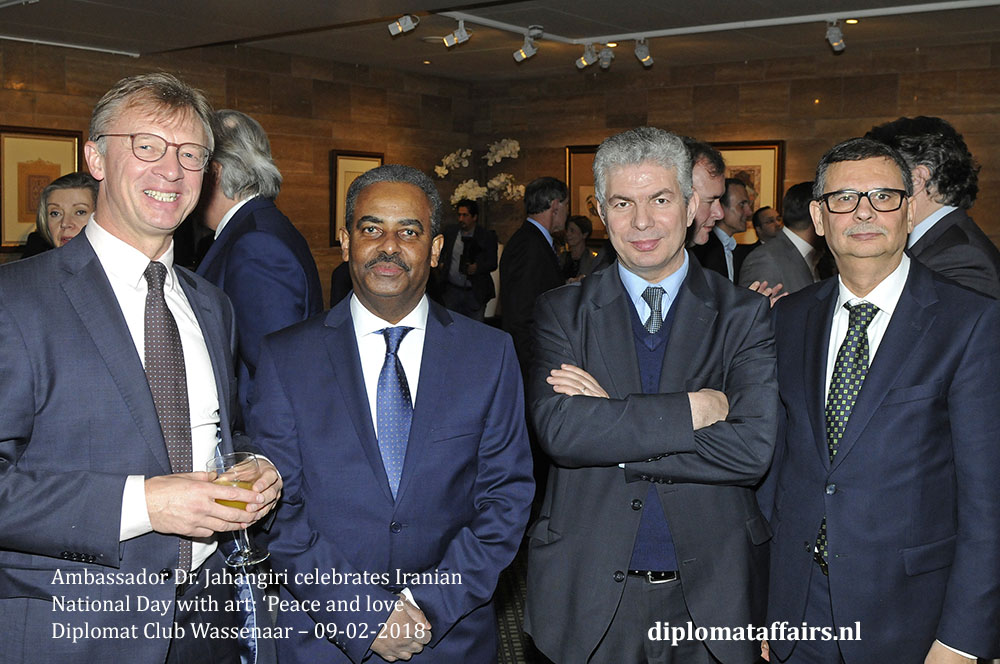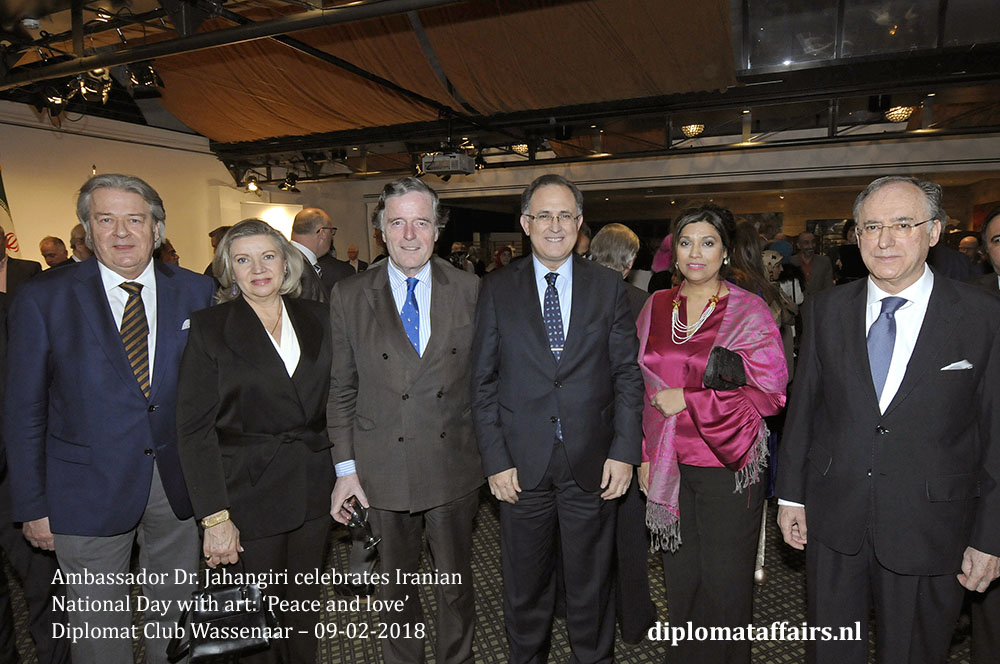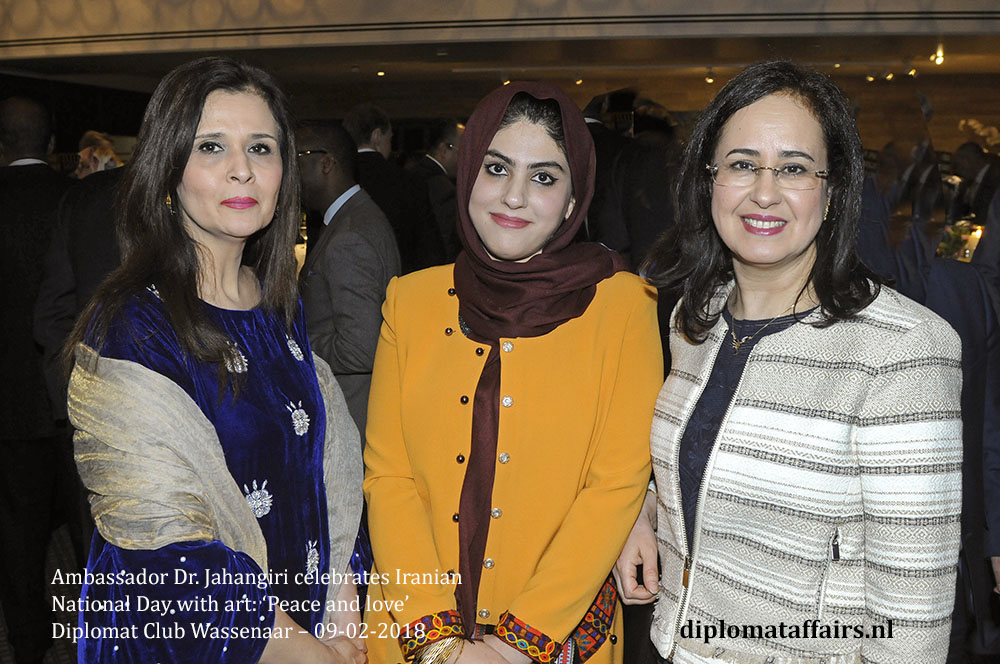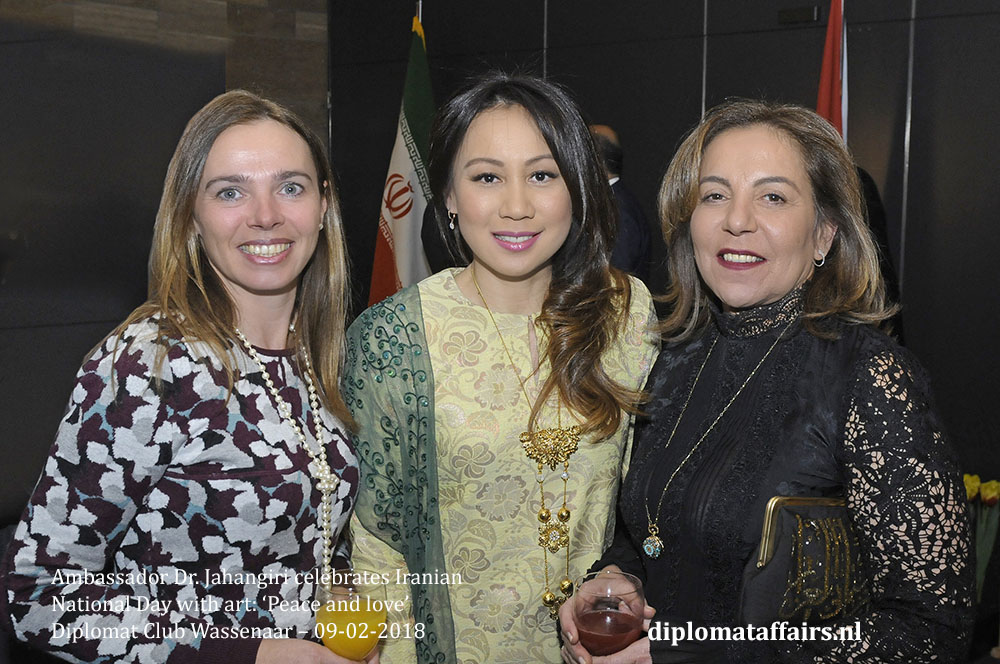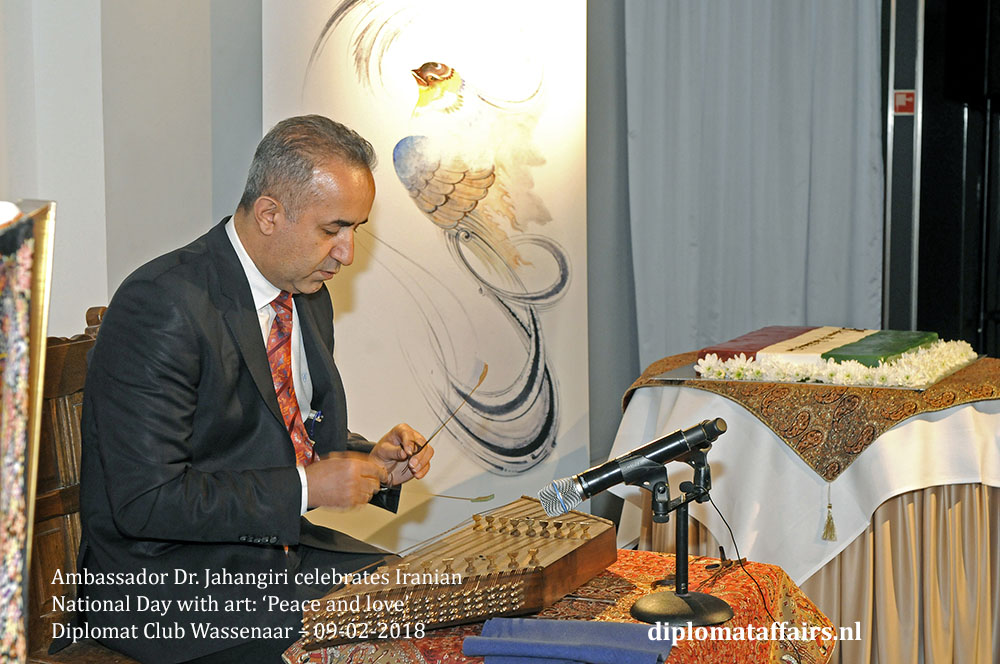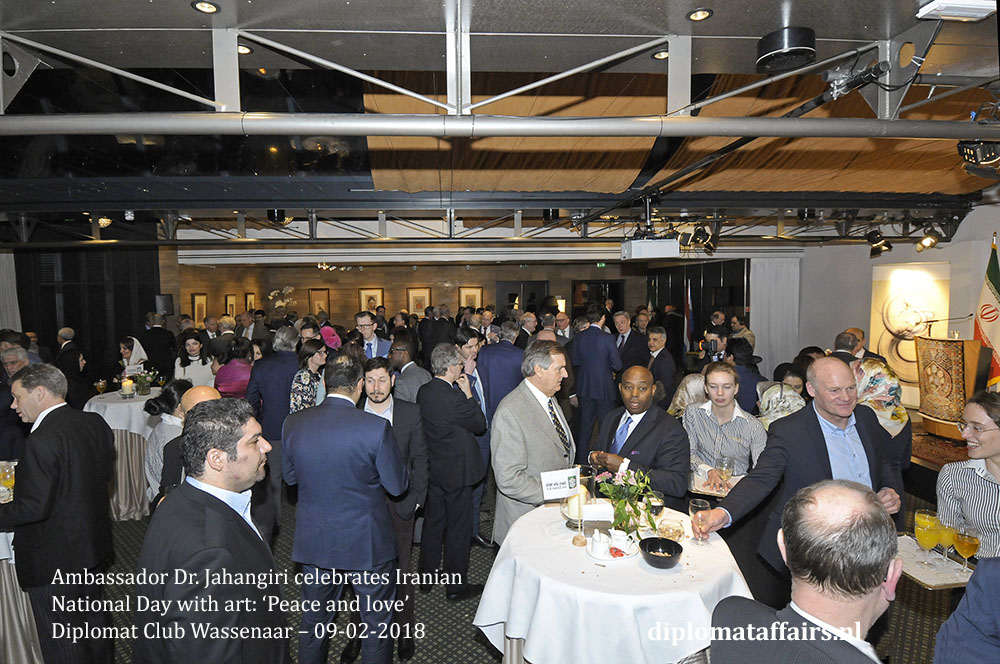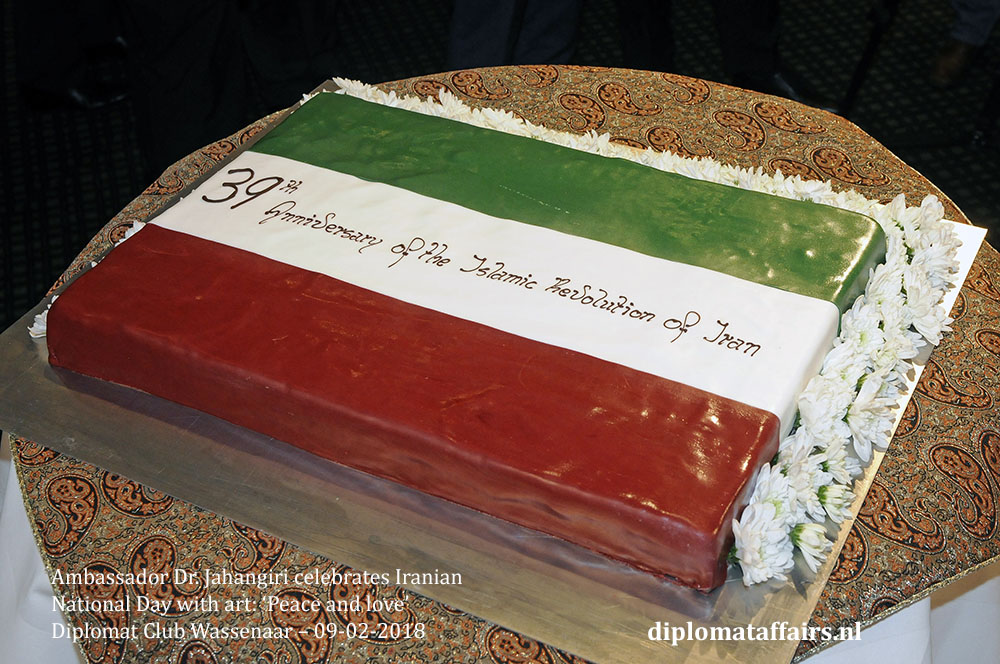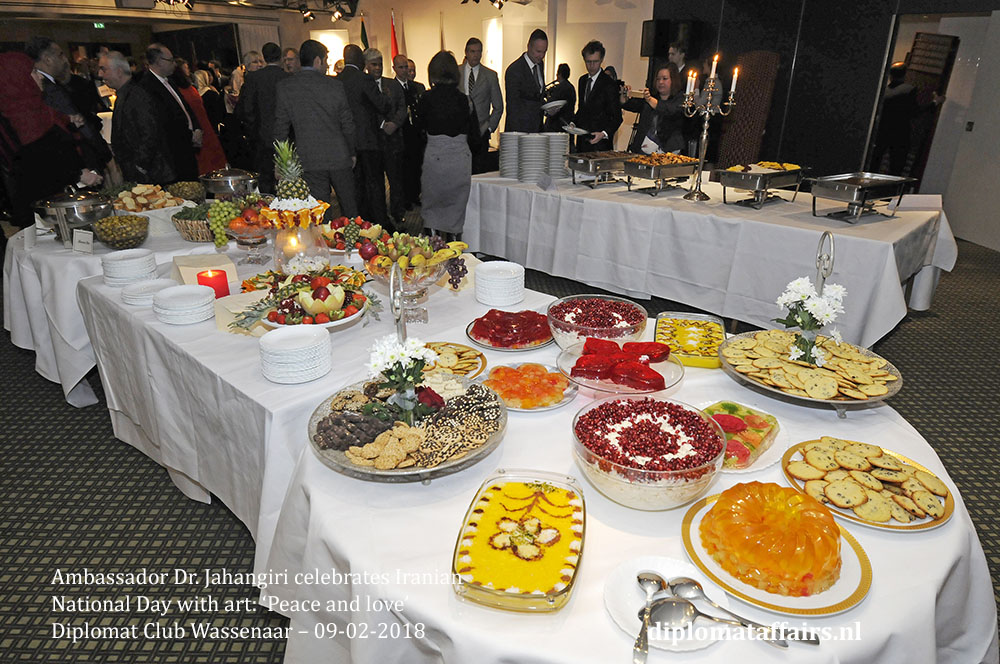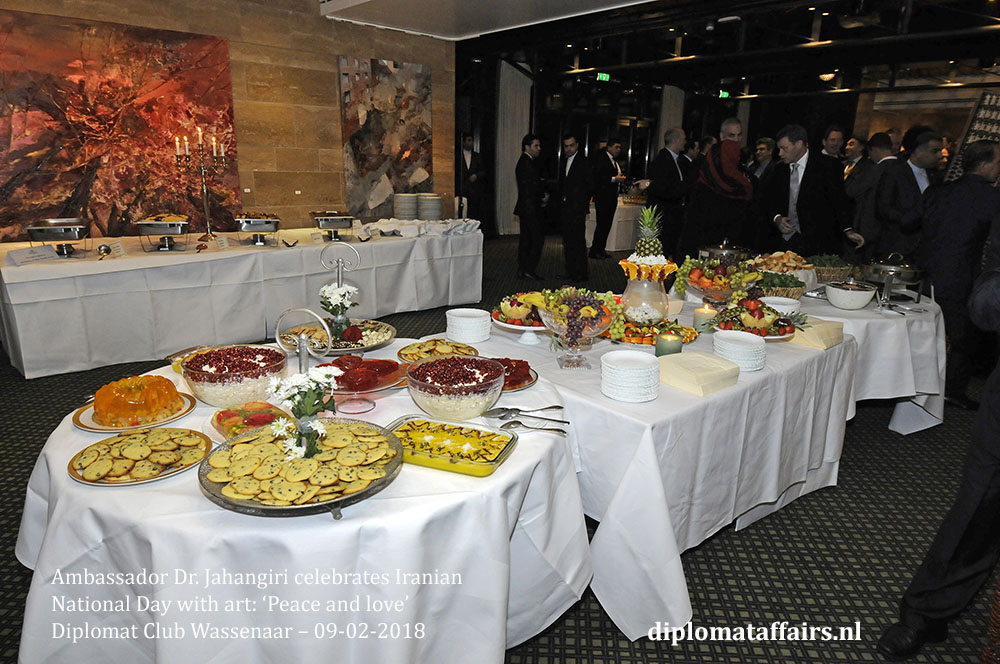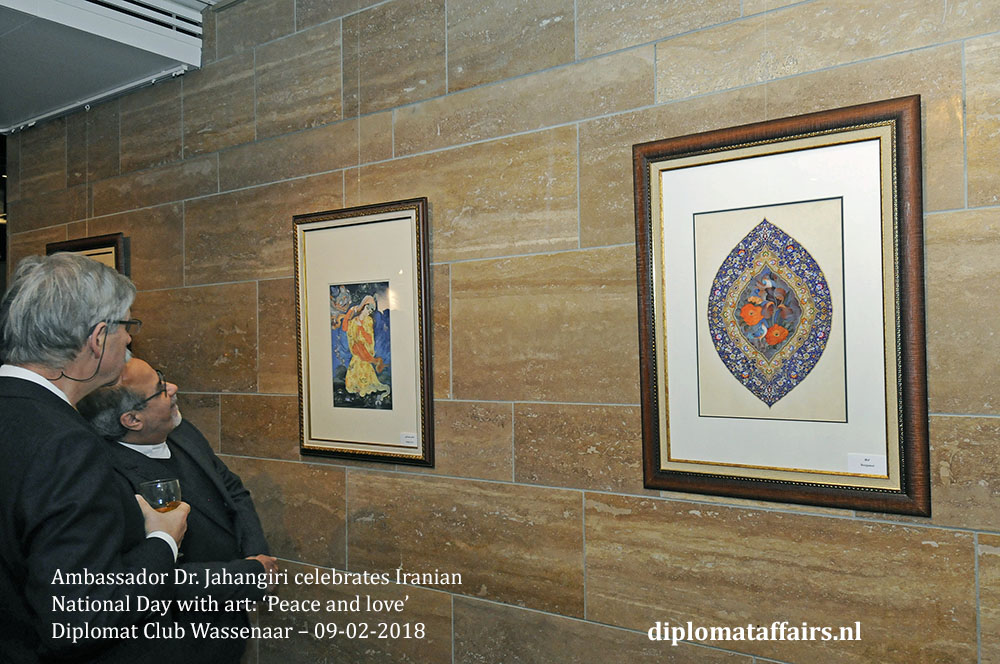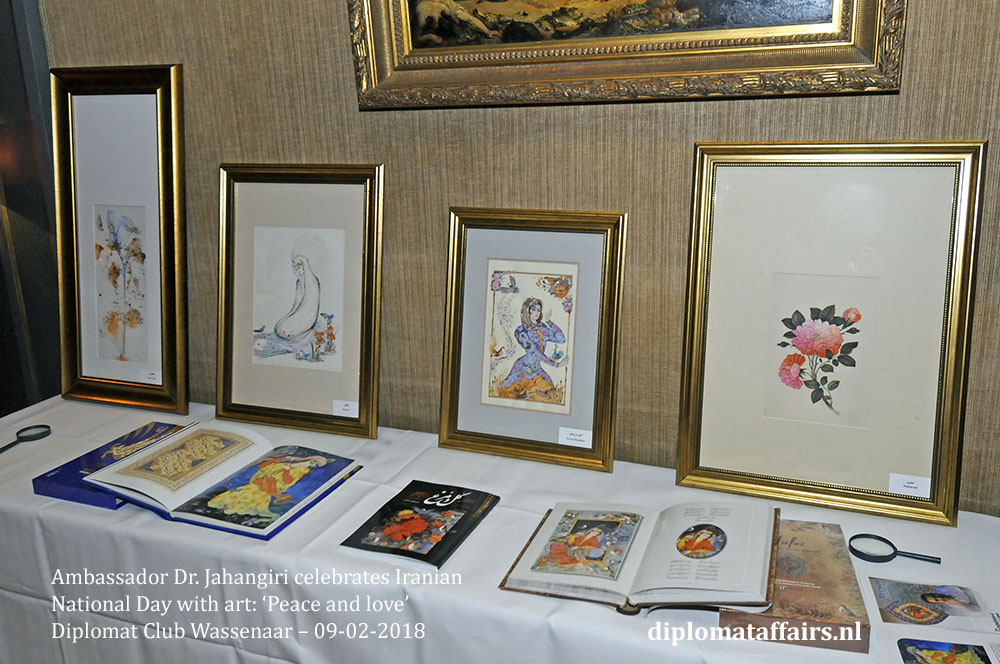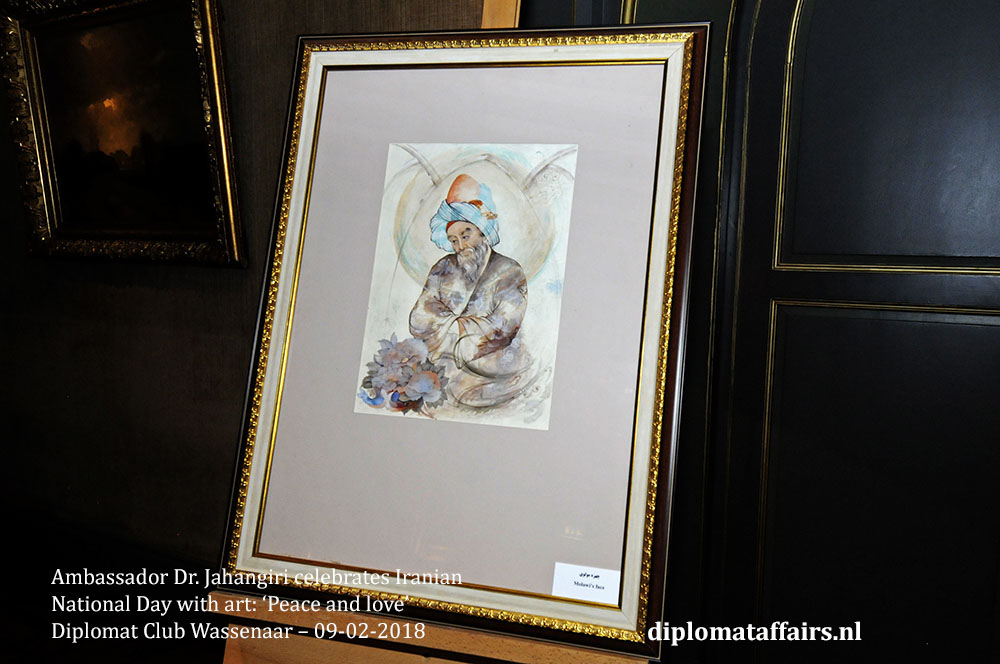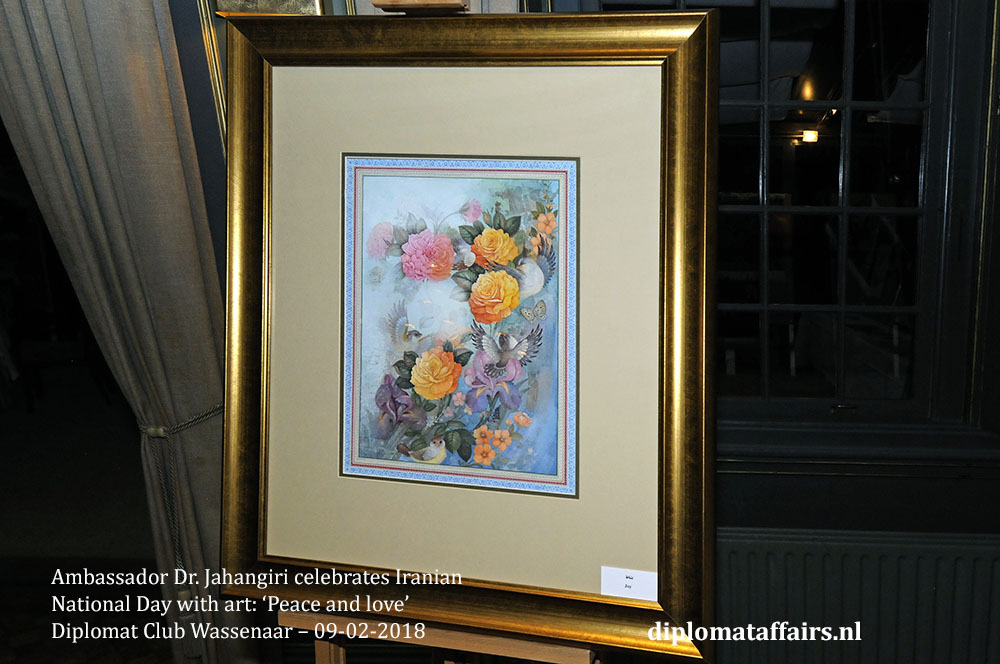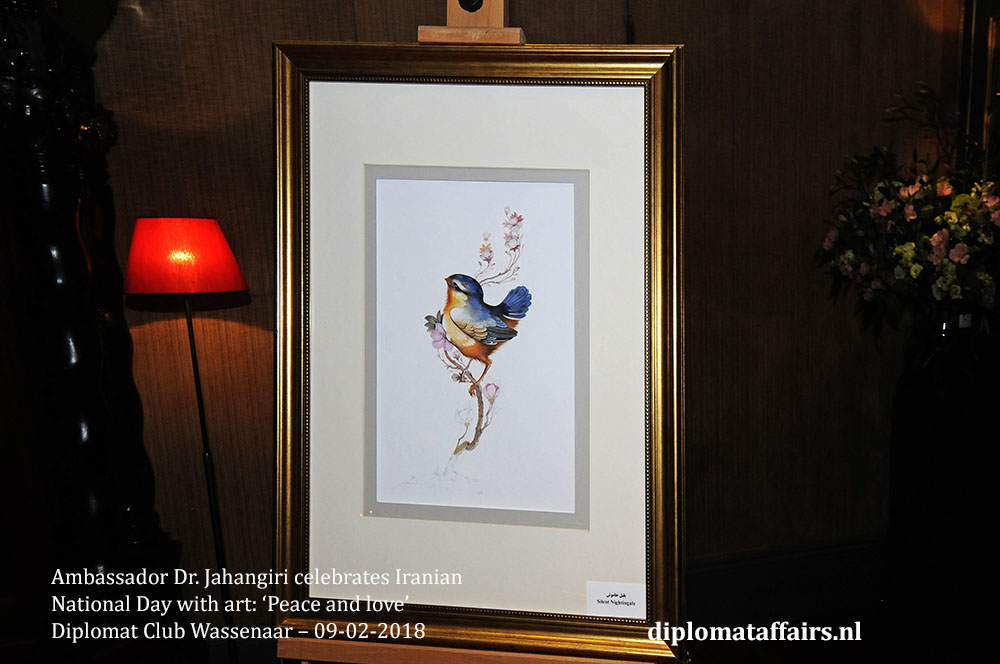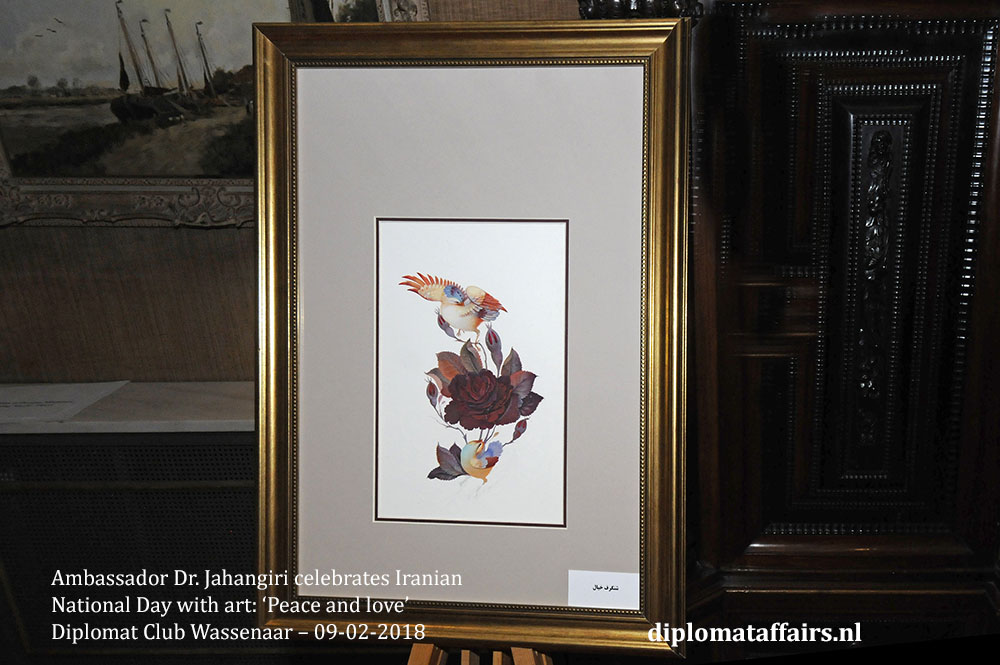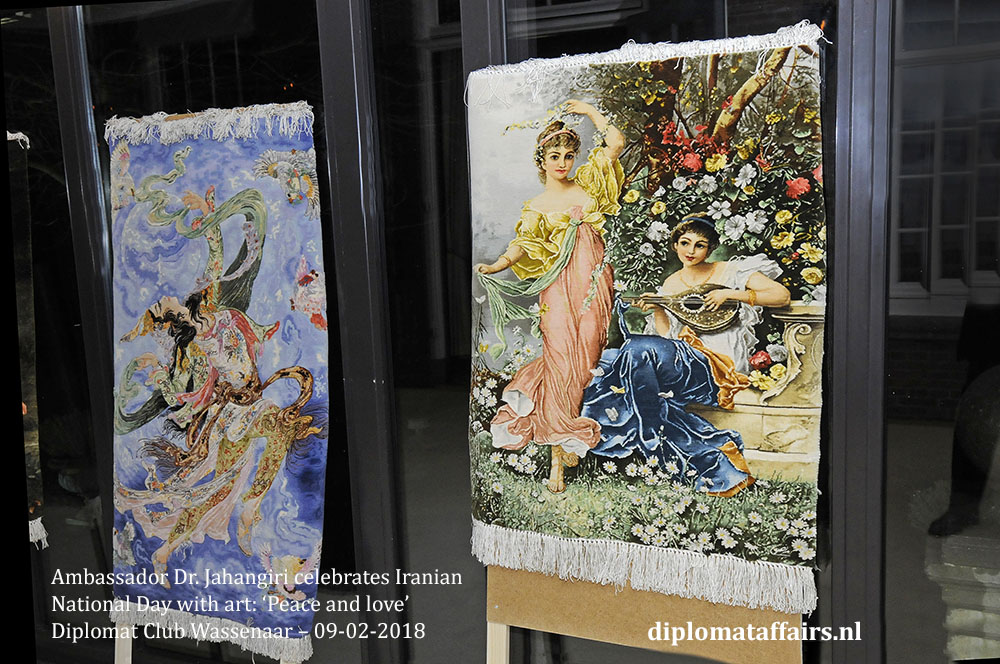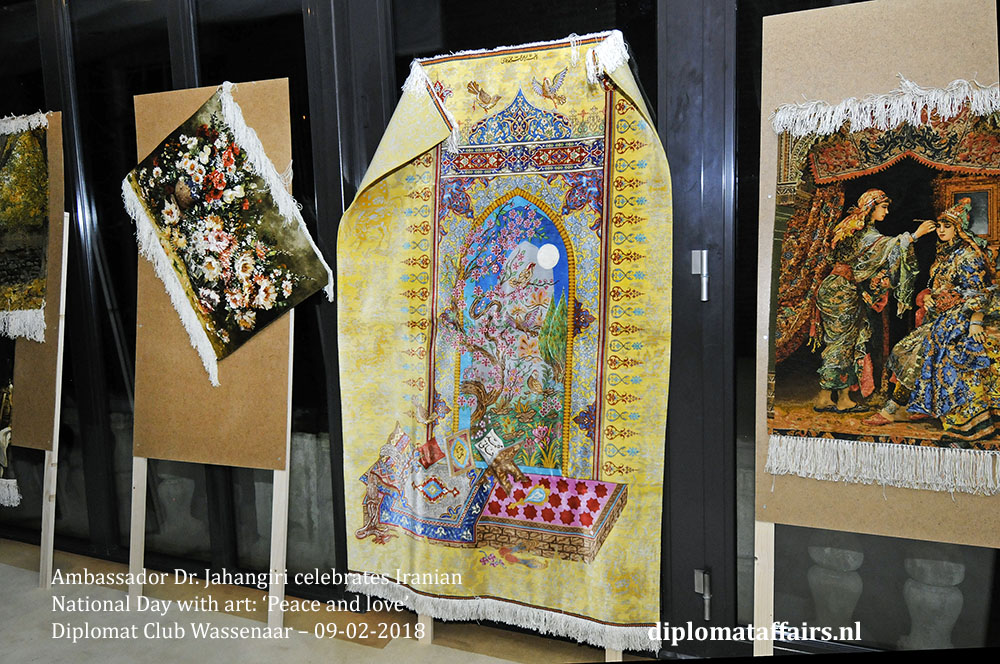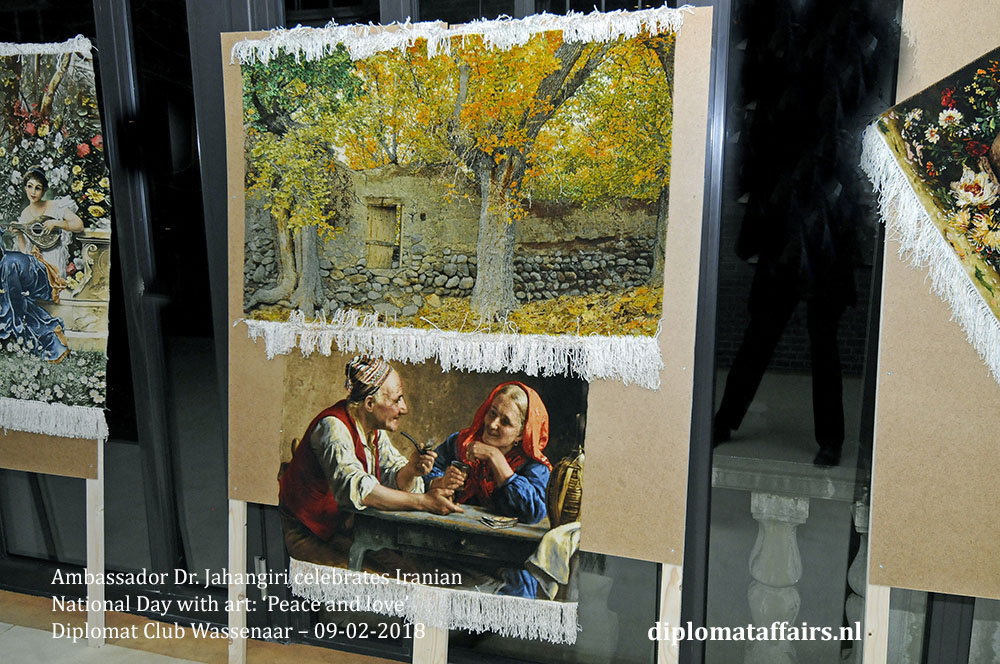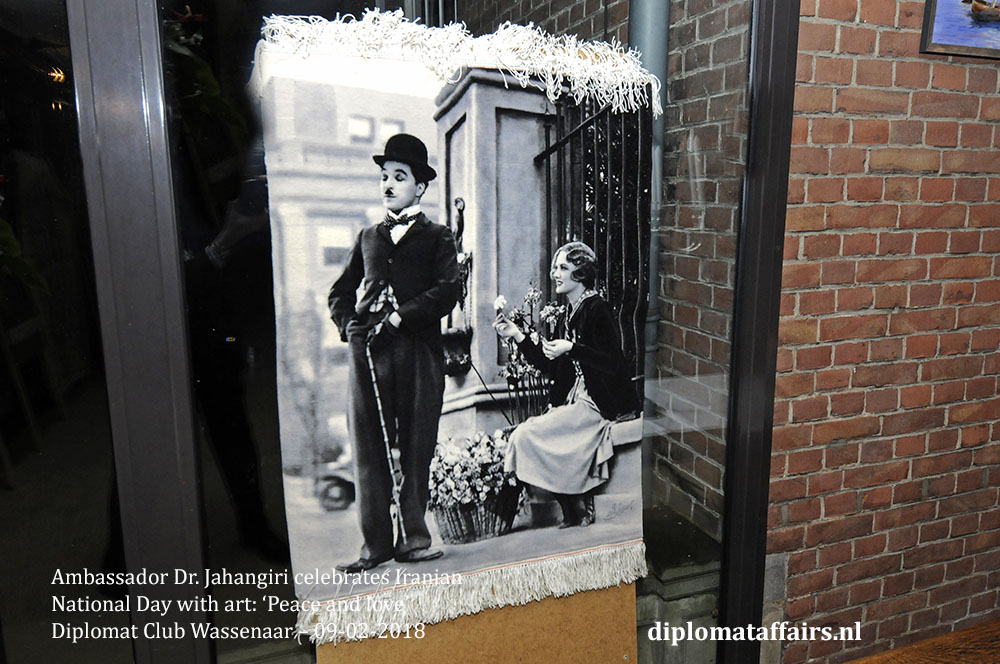 His Excellency Dr. Alireza Jahangiri, Ambassador of the Islamic Republic of Iran, hosted an extremely well attended reception on the 39th Anniversary of the Islamic Revolution of Iran, February 9th 2018 at Diplomat Club Wassenaar – Kasteel De Wittenburg. Representatives of the Dutch government, Ambassadors, distinguished guests from the business world, cultural circles, as well as the representatives of the Iranian community in the Netherlands were warmly welcomed by Ambassador Dr. Jahangiri and his charming wife.
In his speech, His Excellency Dr. Jahangiri stated: "Iran has fully implemented its nuclear-related commitments under the JCPOA over the last two years since the Implementation Day, which has been hailed by the international community. The nuclear deal is a rare triumph of diplomacy over confrontation".
Furthermore, the Ambassador emphasized the brilliant close cooperation of Iran and the Netherlands in the area of trade and pointed out: "on the basis of our joint cooperation, we have all the reasons to look positively into the future when it comes to bilateral relations. Despite major challenges that the world is facing and the continuation of the unrest, conflict and terrorism in the Middle East, Iran as an important player in the West Asia region and the Netherlands as the member of the UN Security Council in 2018, can join their forces for the realization of peace and security in the world".
The guests were enticed by a mouth-watering buffet of delicious Iranian food accompanied by music and a spectacular carpet and art exhibition of Persian Miniature Paintings by the artist Mr. Hossein Ali Machiani. The castle rooms were filled with the richly detailed miniature paintings which depicting religious or mythological themes. The guests were truly captivated by these delicate paintings, visually stunning with a level of detail which can only be achieved with a very fine hand and an extremely small brush.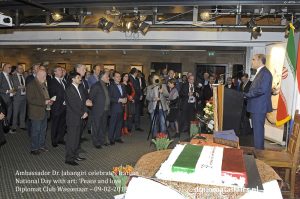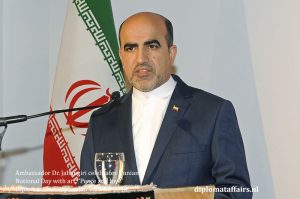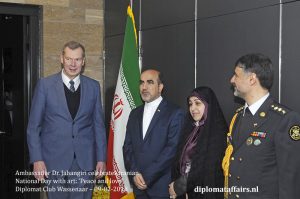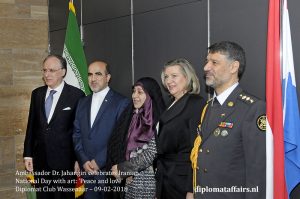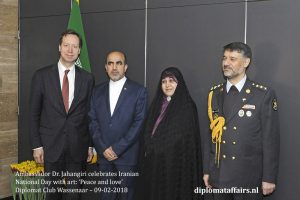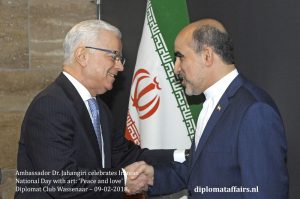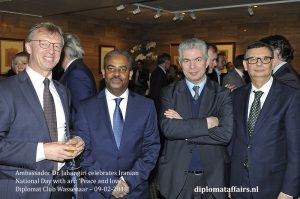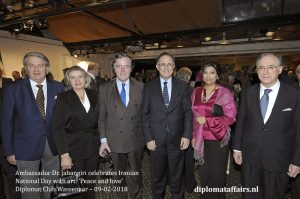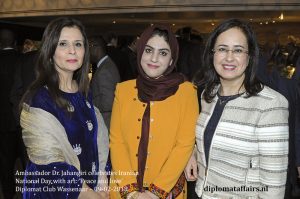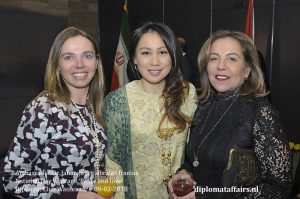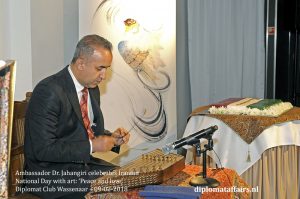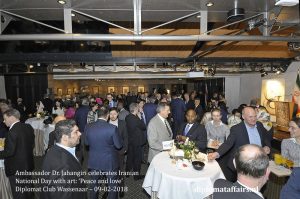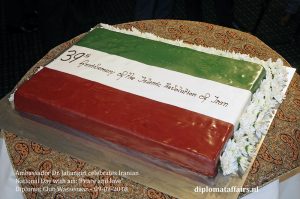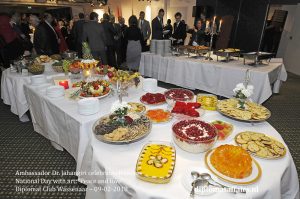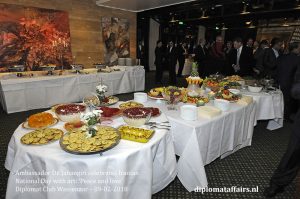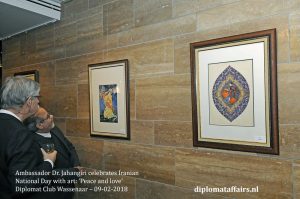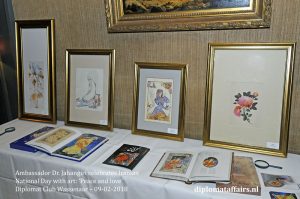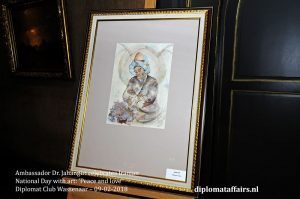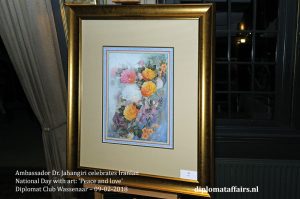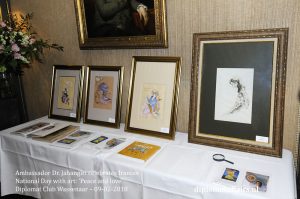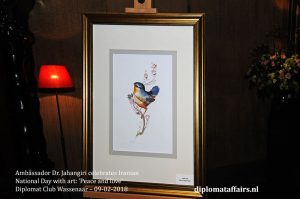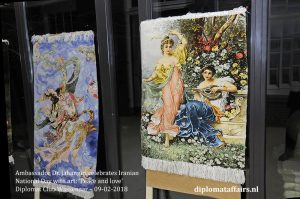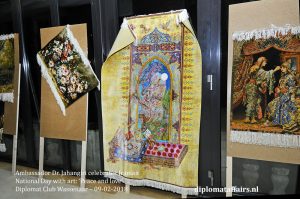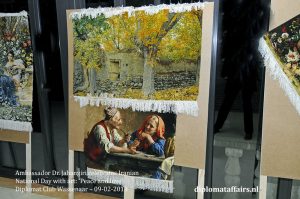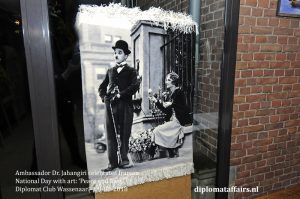 You may also like...
Sorry - Comments are closed