Oman's 47th National Day celebrated with trusted partners such as Royal Dutch Shell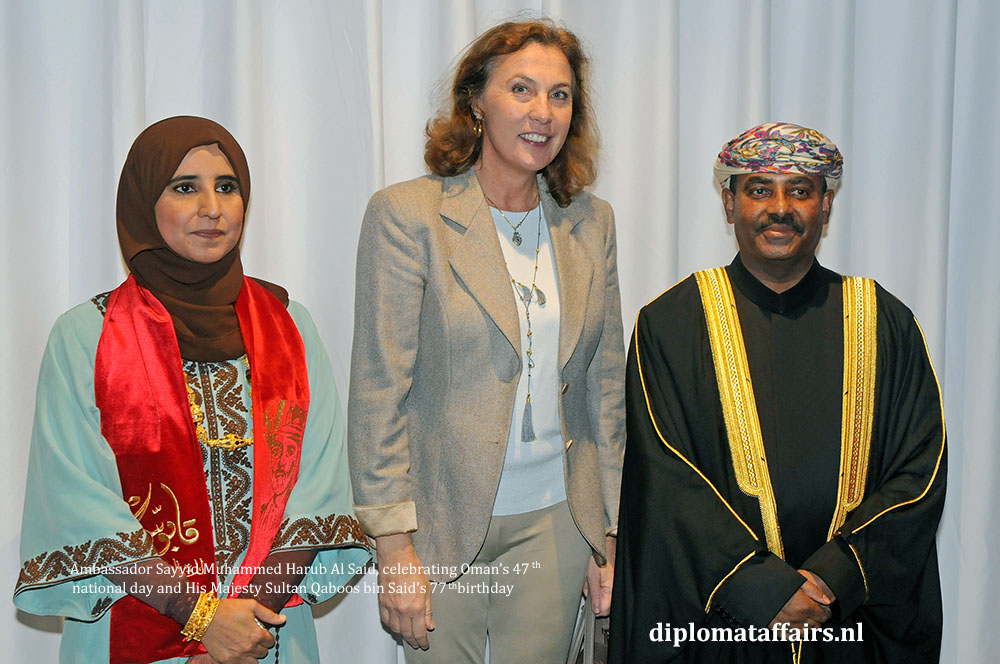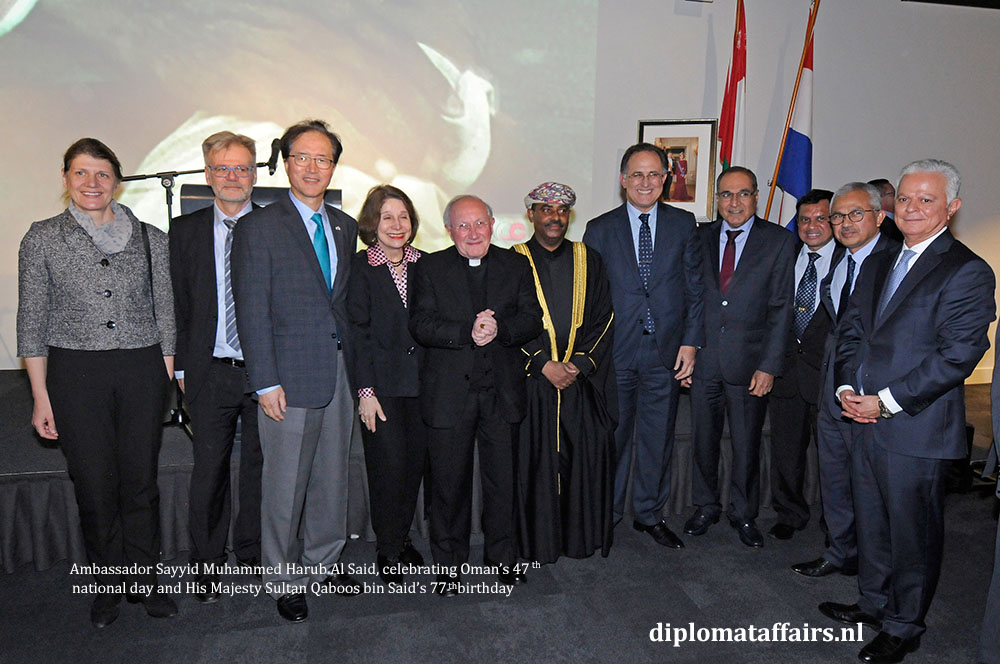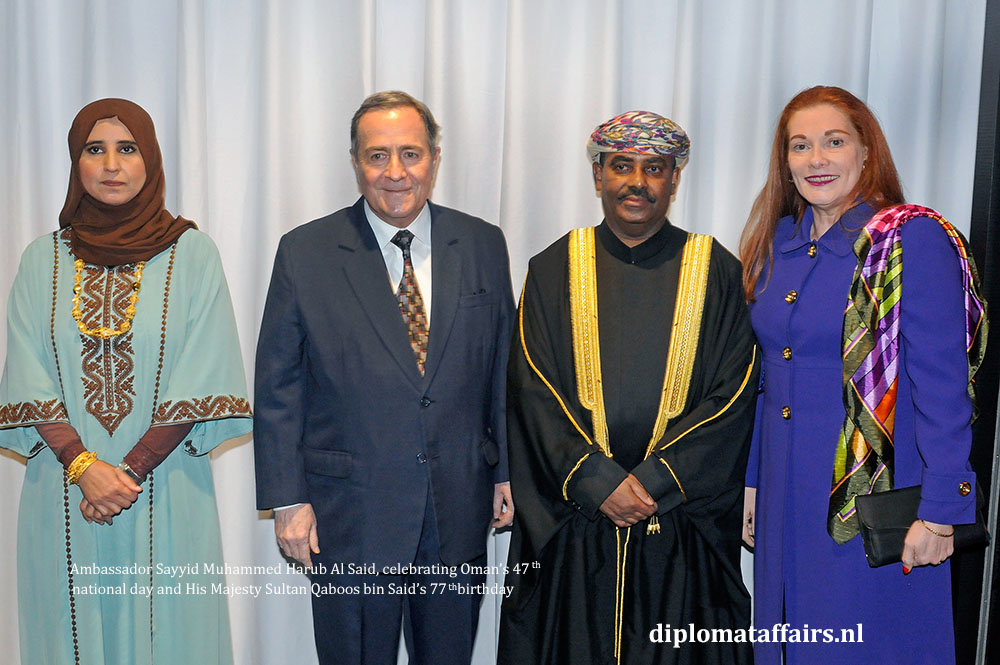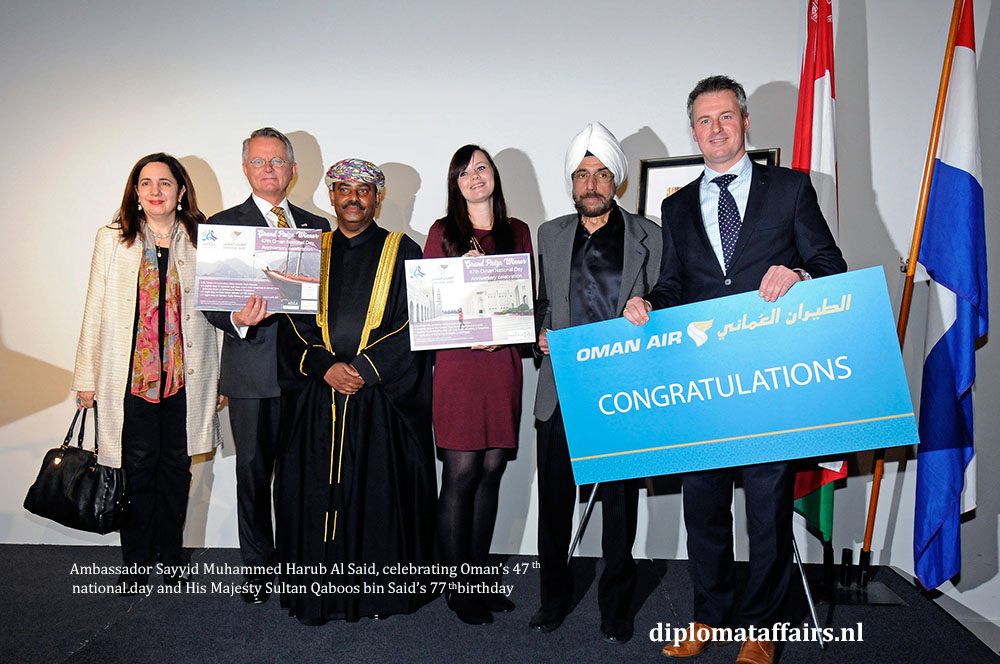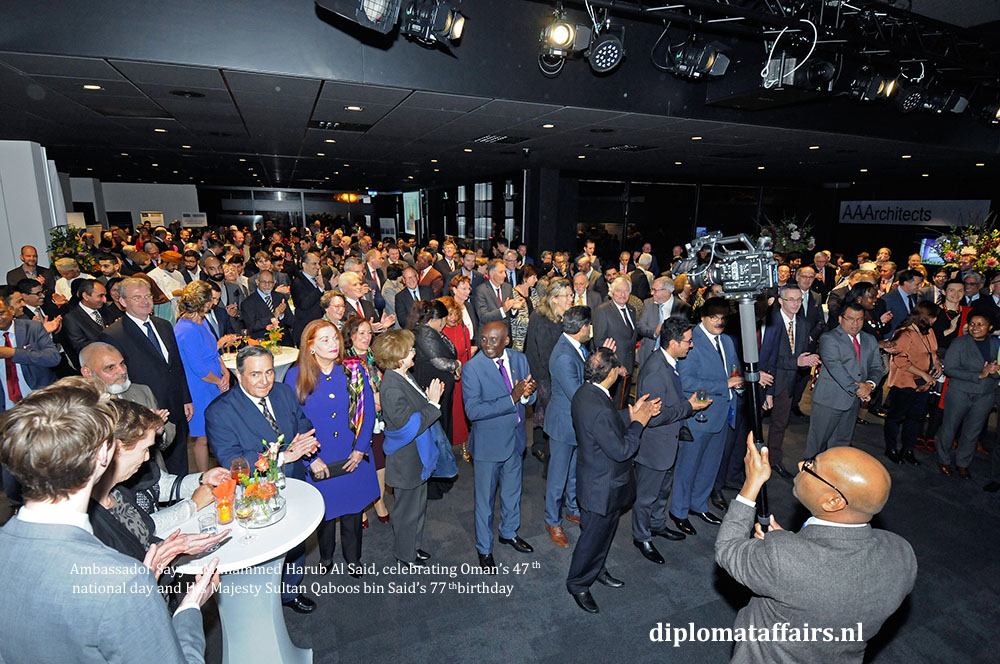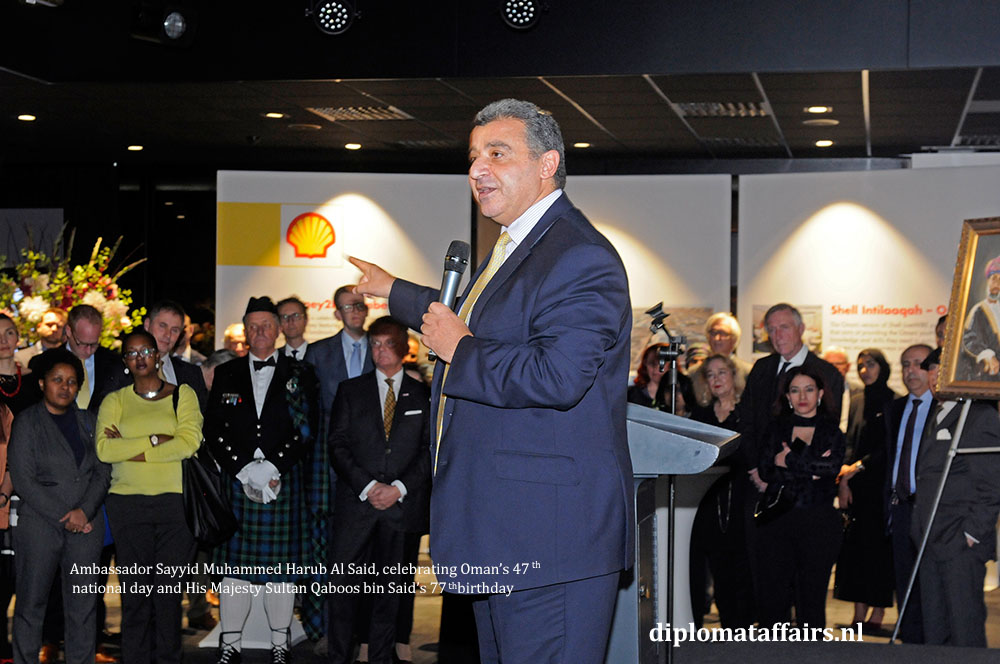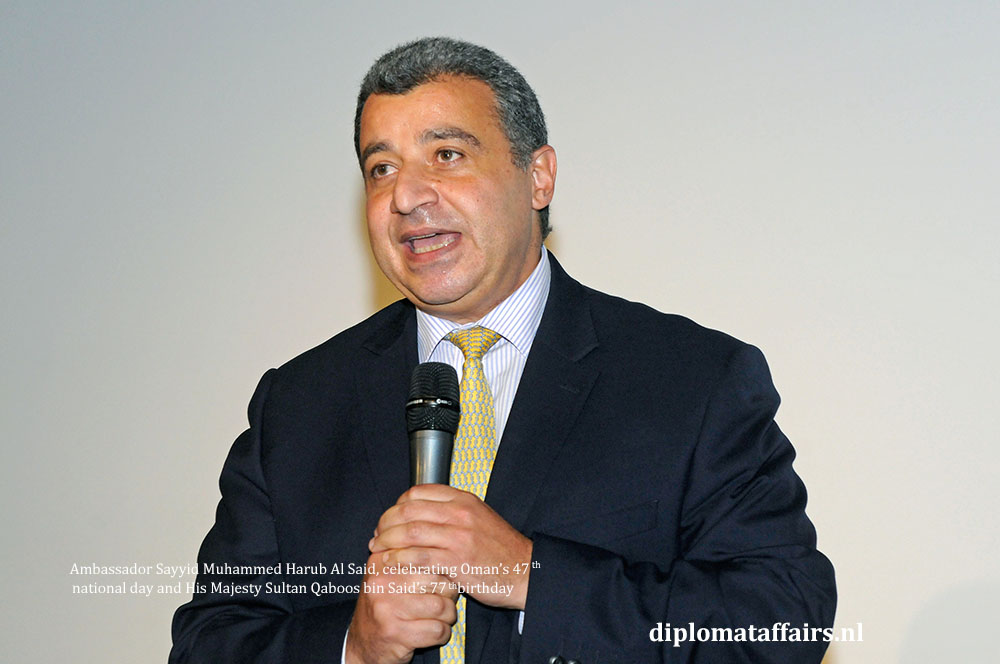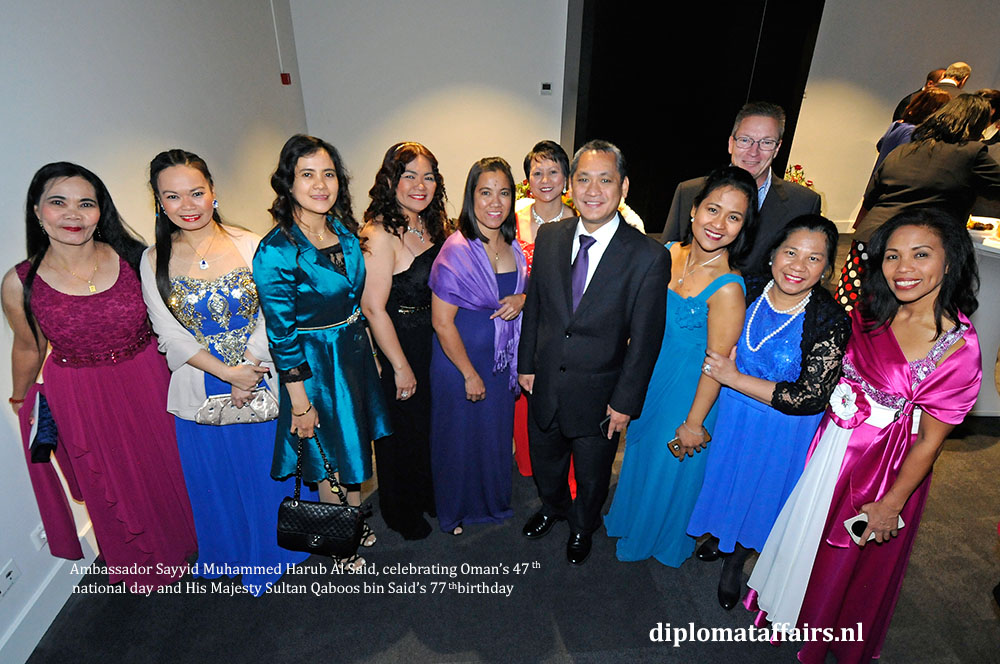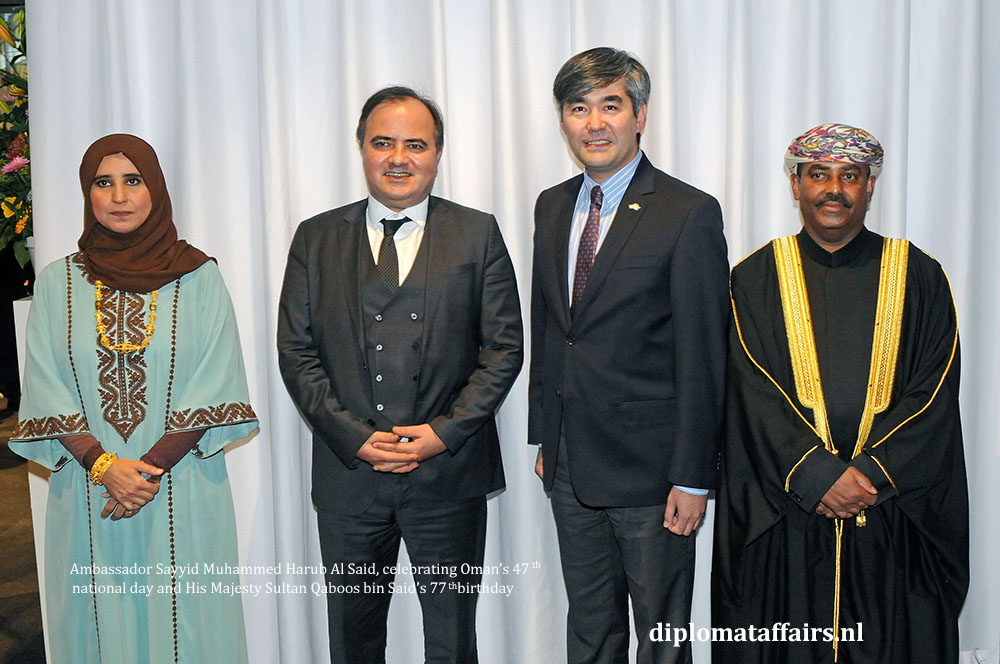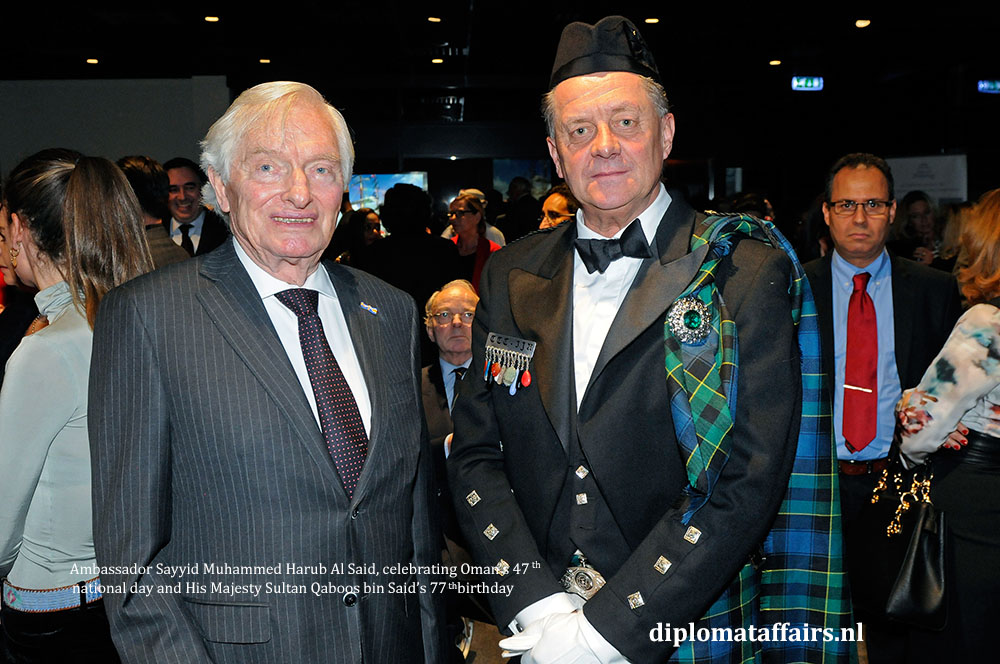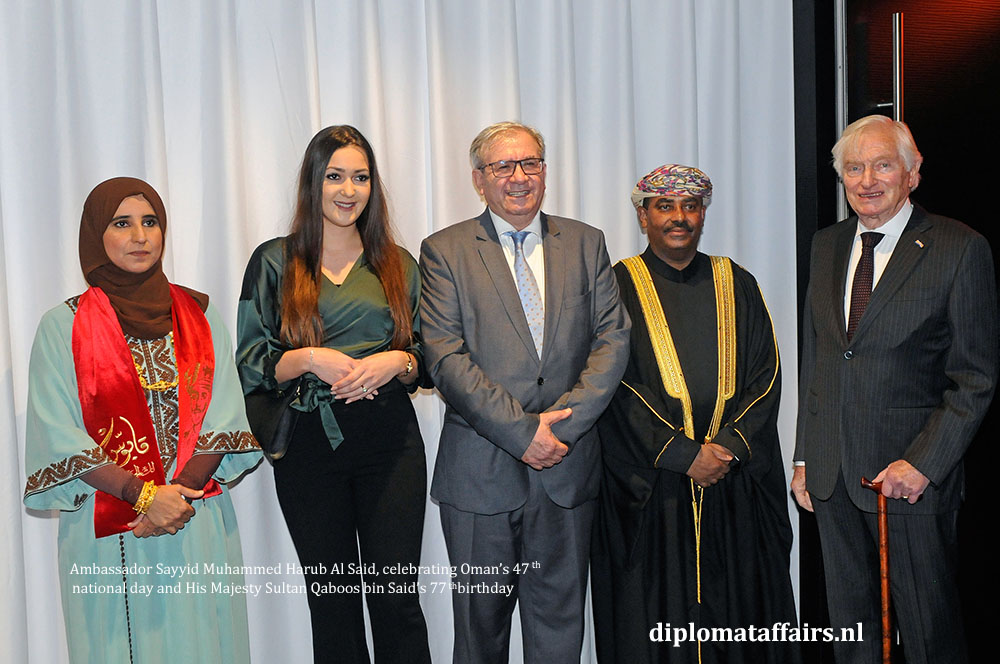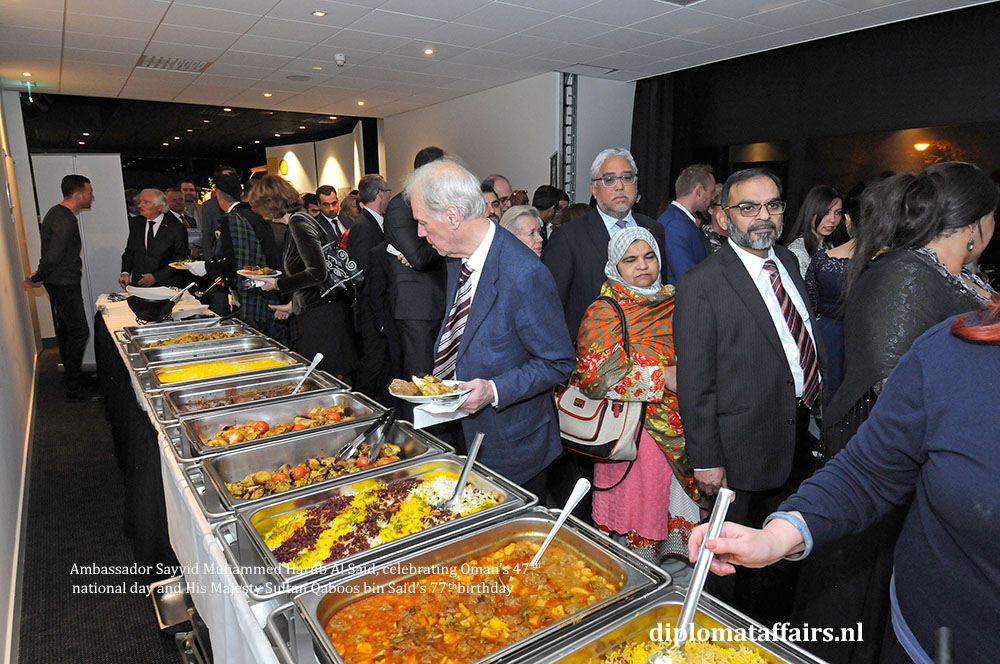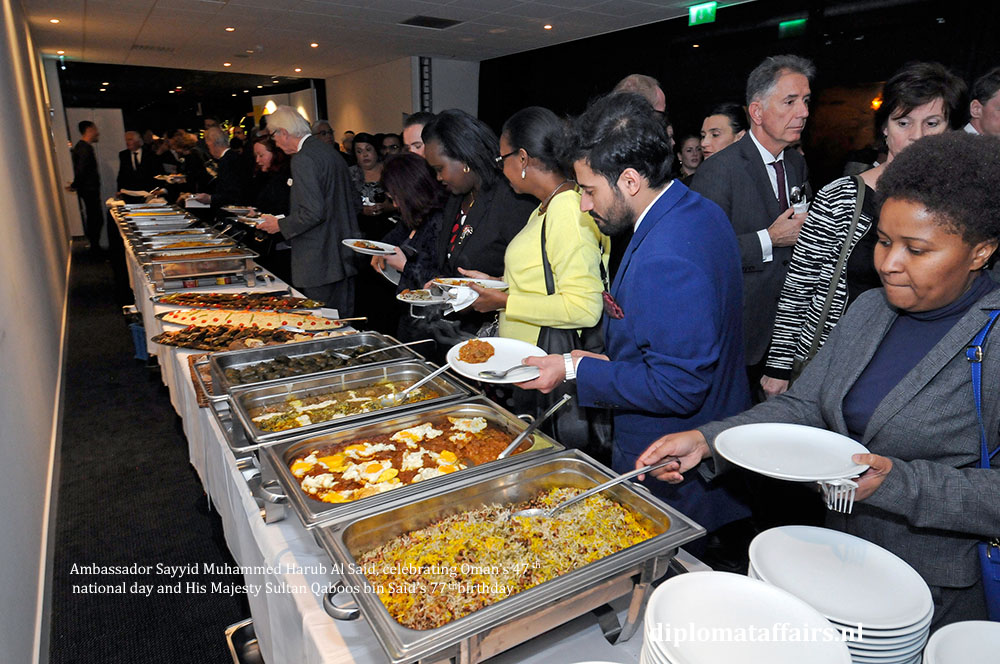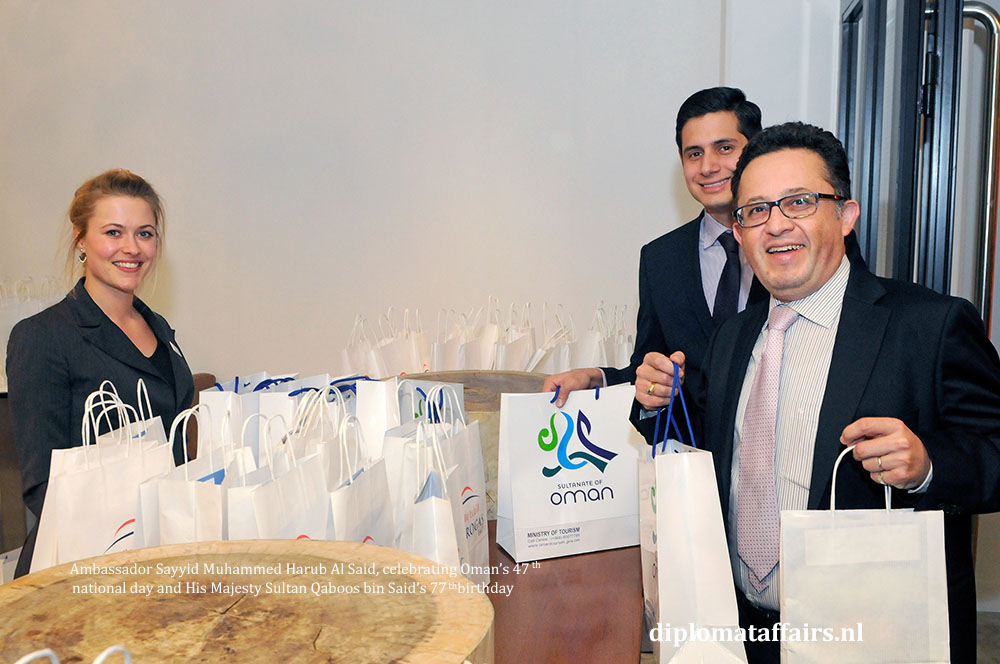 As usual, the queue was long as the plentiful guests lined up at the Crowne Plaza, on November 22nd 2017, to pay their respects to His Excellency Ambassador Sayyid Muhammed Harub Al Said, celebrating Oman's 47th National Day and His Majesty Sultan Qaboos bin Said's 77th birthday.
Mingling among the crowd one admired the stunning national attire and the displays of the Sultanate's sponsors: Petrogas (which celebrated its 50th Birthday), Oceanco, Royal Dutch Shell and Oman Air to name a few.
His Excellency started his address by thanking the above sponsors in addition to the Sultanate's ministries of Foreign Affairs and Tourism, Damen Shipyards, the ports of Sohar and Rotterdam, AA Architects, Diplomat Affairs Magazine and Fijen.
His Excellency commended the "visionary leadership" of His Majesty who has guided the Sultanate on the path of modernisation since the 1970s.
Nearly 60% of the population is under 35 years of age and His Majesty has called on the public and private sector to employ 25,000 Omanis this year. His Excellency the Ambassador specified: "The Omani Government has identified a number of key areas and industries that will not only absorb our human resources but will lead to a fall in the dependency on oil revenues. Economic diversification and sustainable development are key to our long term success. We are fully aware that we have to rely on our foreign partners to assist us with our economic development strategy. The Kingdom of the Netherlands has been one of our most reliable partners represented by the Royal Dutch Shell."
His speech was followed by keynote speaker Mr. Sami Iskander, Shell's current Executive Vice President for Upstream Joint Ventures.
Guests then enthusiastically tucked in to a delicious Iranian buffet, a regal treat for the senses, and after the reception, His Excellency hosted a private seated dinner for the sponsors and very close friends.
You may also like...
Sorry - Comments are closed