Royal gala dinner for the Diplomatic Corps 2019: encounters between cultures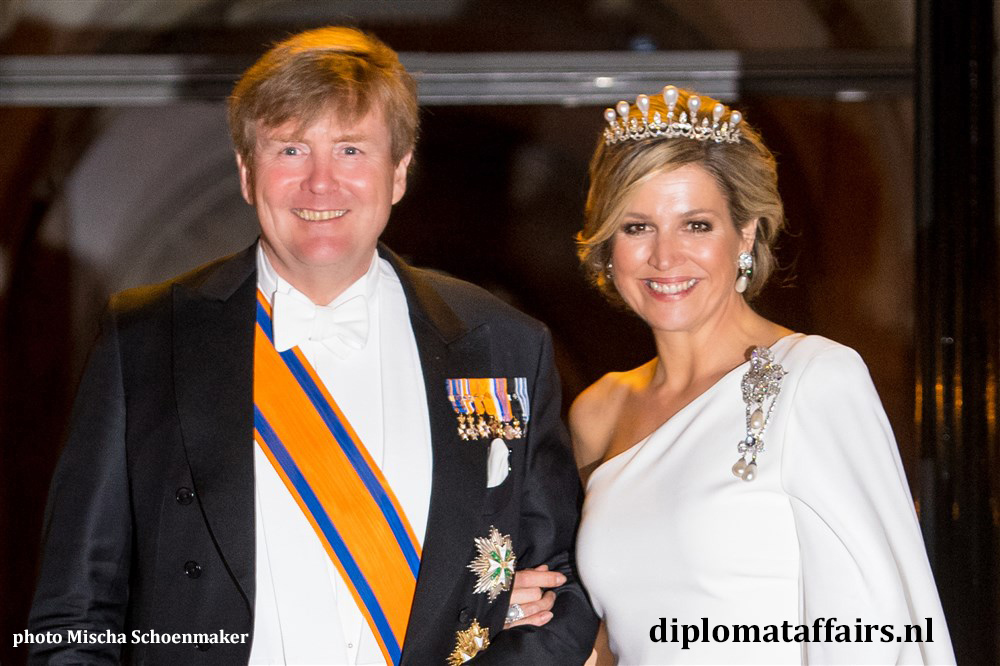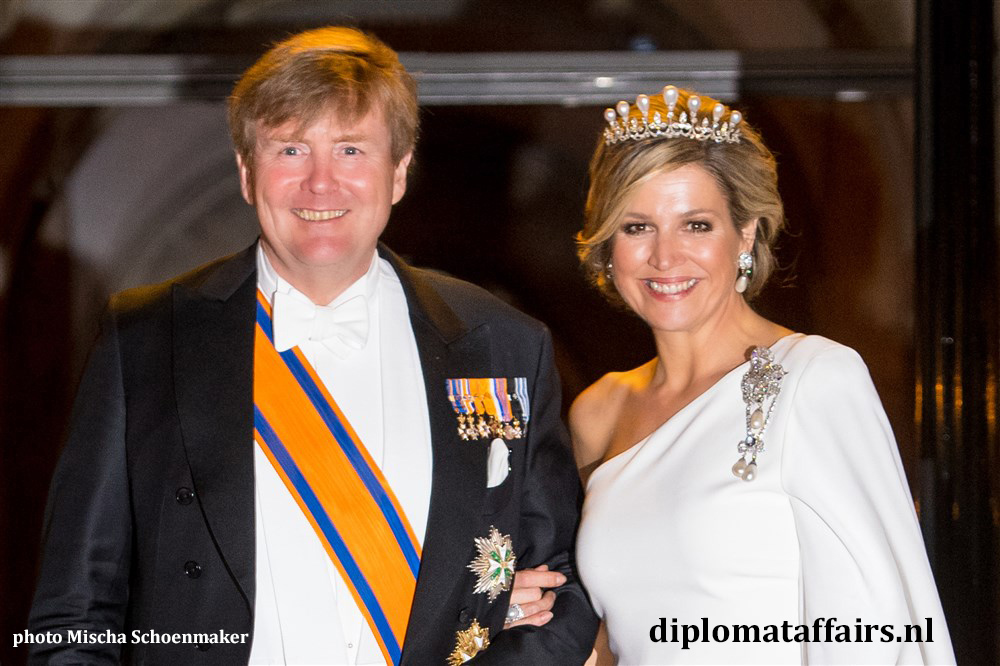 His Majesty King Willem-Alexander and Her Majesty Queen Máxima held their annual gala dinner for the Corps Diplomatique at the Royal palace Amsterdam, on Tuesday April 9th. This year under the theme of Art and Culture.
His Royal Highness thanked the Diplomatic Corps for their work and commitment and embracing their lives in Holland as was shown in the many messages of support he received after the Utrecht attacks.
His Majesty the King, in his warm and humanistic speech, stressed the importance of cooperation and collaboration, not as sign as weakness but as a sign of strength stating: ´The Kingdom of the Netherlands has always attached great importance to international cooperation. We believe it's the best, and perhaps only, guarantee of a good life for people here and all over the world. That's why our Kingdom is an active participant in countless international organizations. And that's why we – together with you – are doing our best to strengthen the international legal order."
Collaboration was to the fore during the Netherlands term as member of the Security Council where progress was made on many important issues such as fighting poverty, creating equal opportunities for women, health, international law and this focus on collaboration will also be celebrated next year with the 75th anniversary of the United Nations.
His Royal Highness emphasized the need for creativity, empathy, and daring to step outside of one's comfort zone as the skills needed to cope with the challenges of our present day.
Amongst the guests were also many Dutch cultural Ambassadors, in line with this year's gala theme. This year is also the Year of Rembrandt, as it marks the 350th anniversary of the death of perhaps the greatest of all Dutch artists. The speech concluded with a toast:: "To encounters between cultures; to friendship and cooperation."
You may also like...
Sorry - Comments are closed