Mayor Krikke, the Diplomatic Corps and Royal Household bid farewell to an icon of the Hague: Alexander Beelaerts van Blokland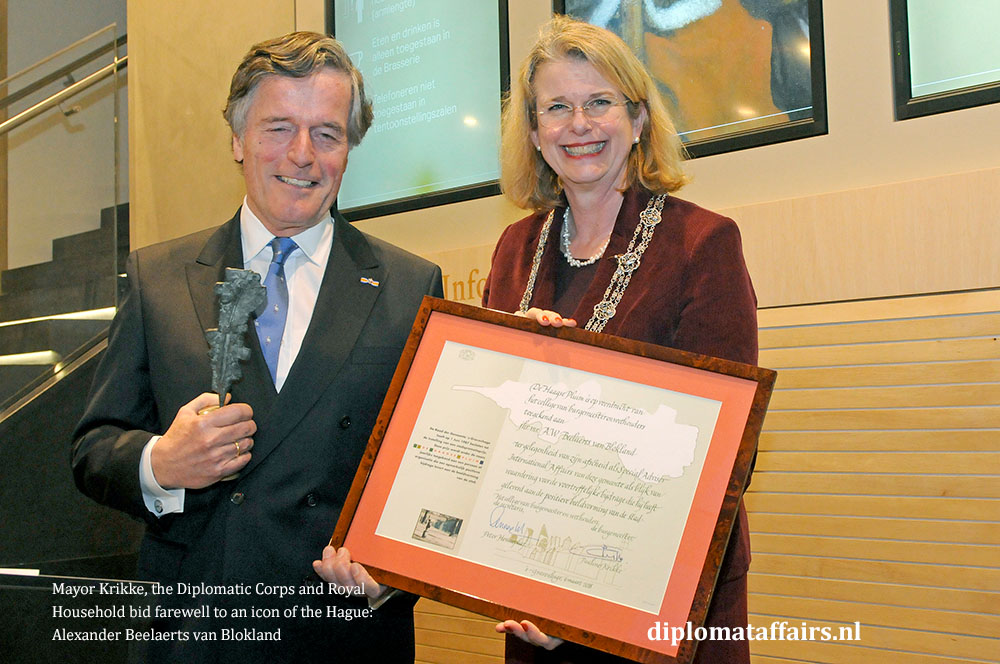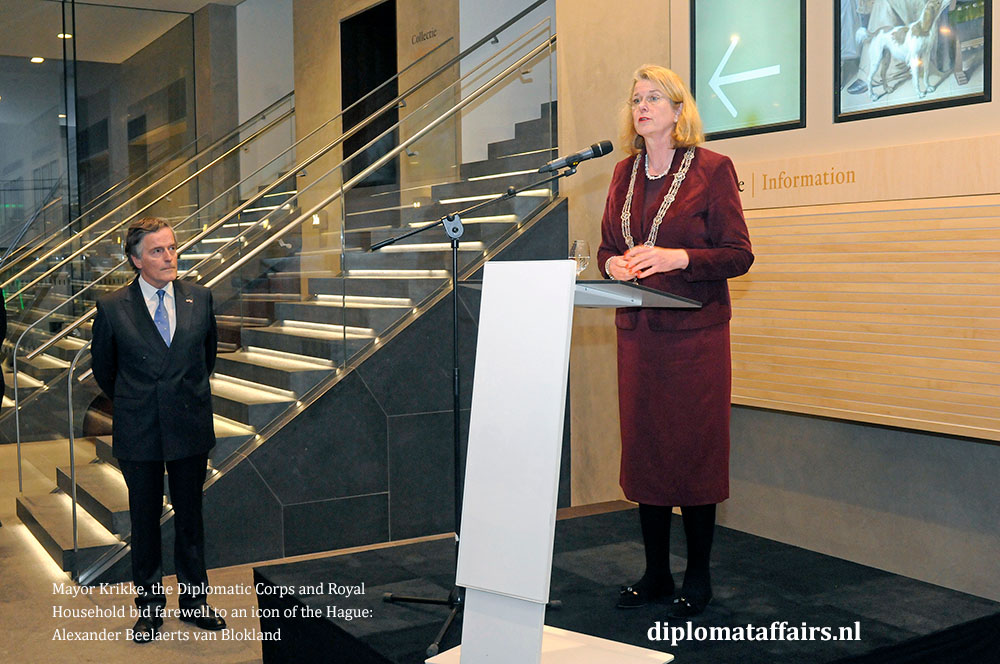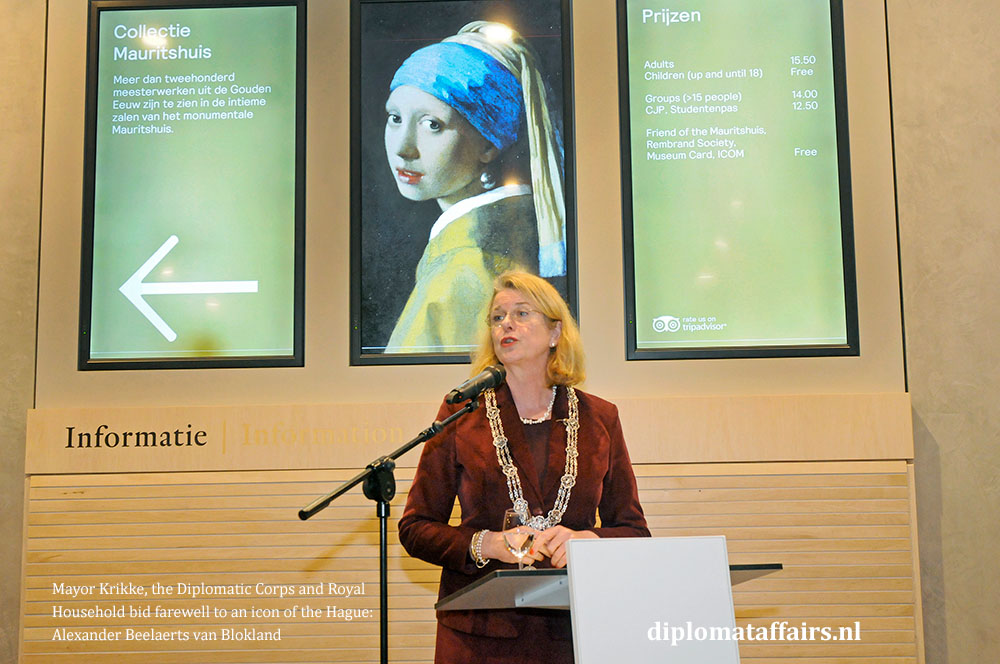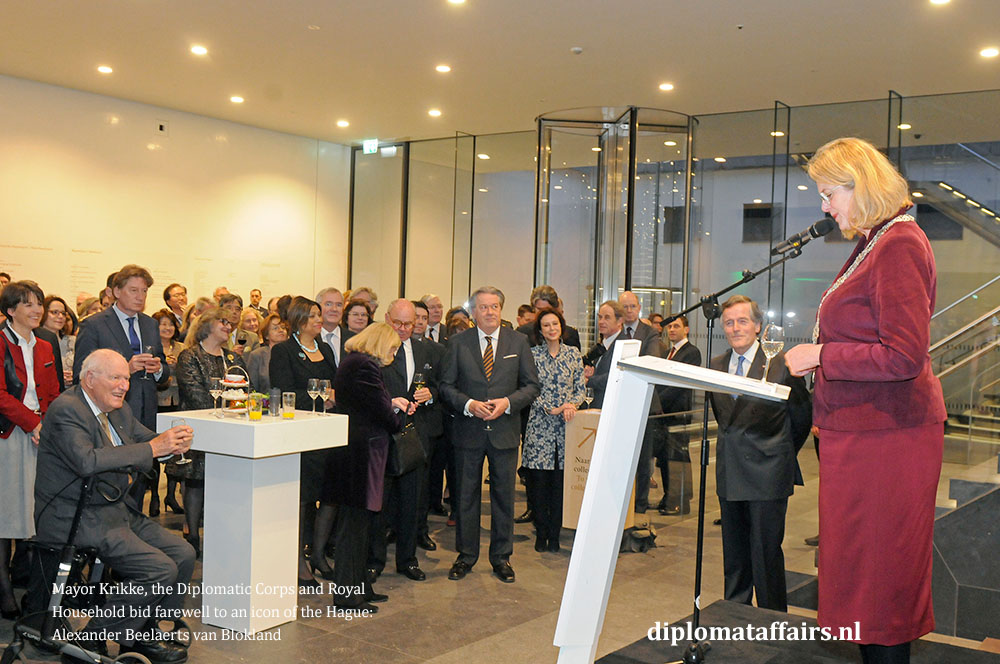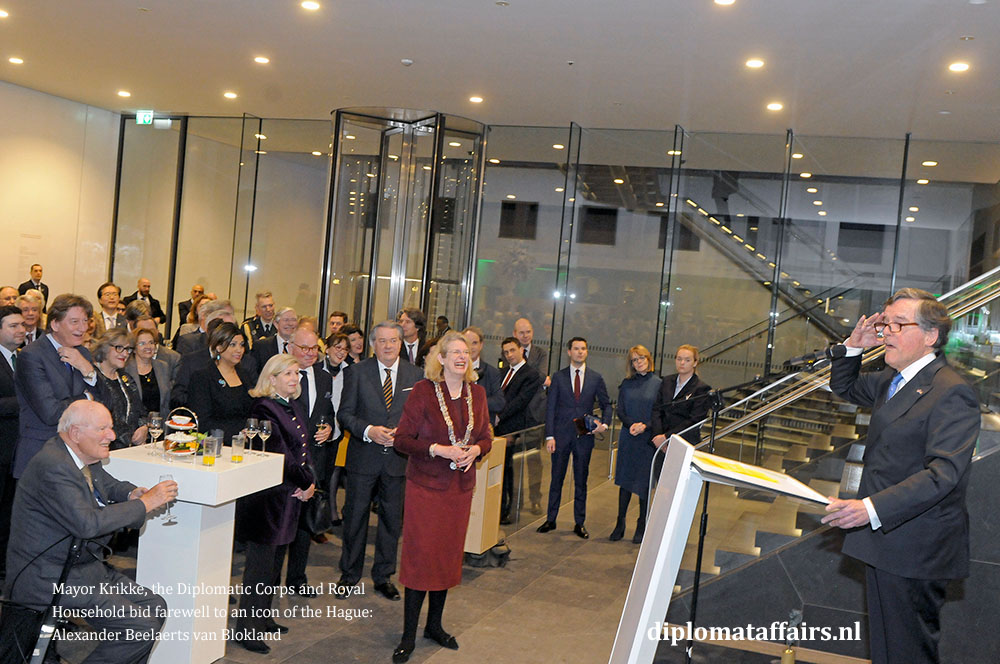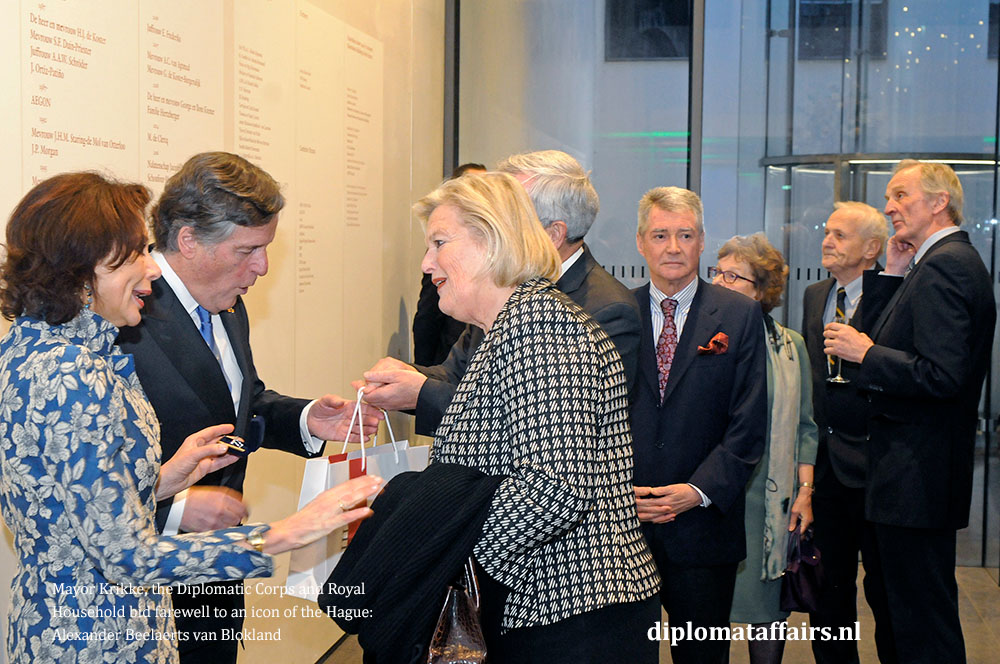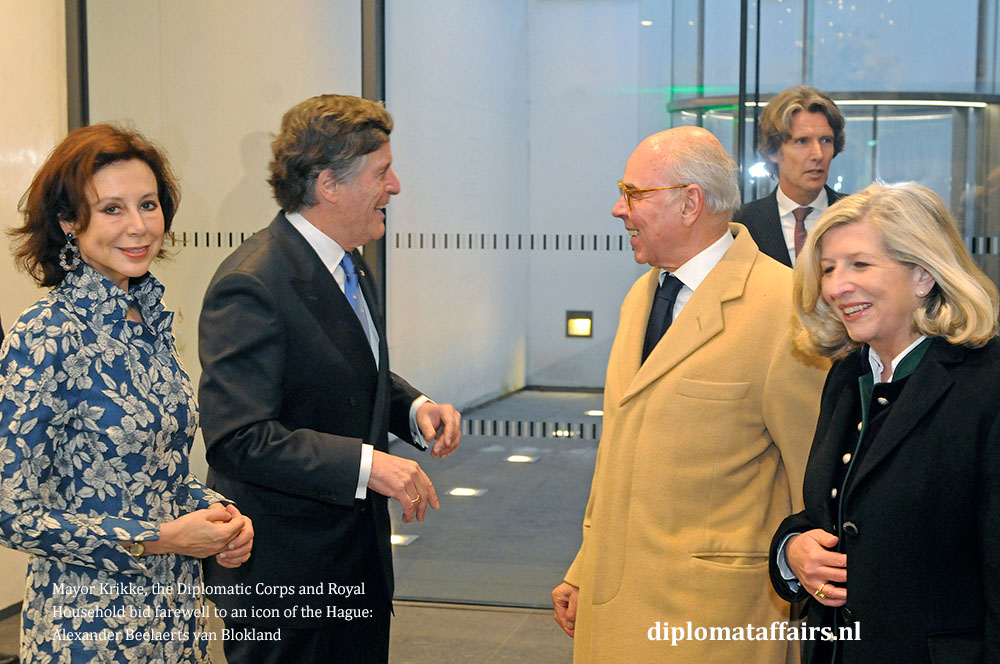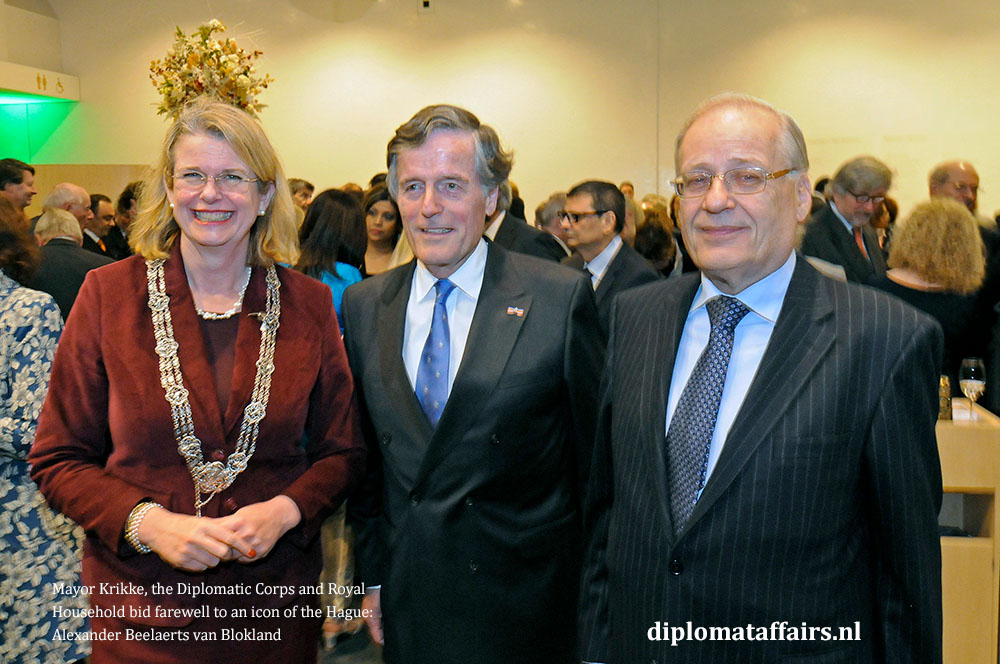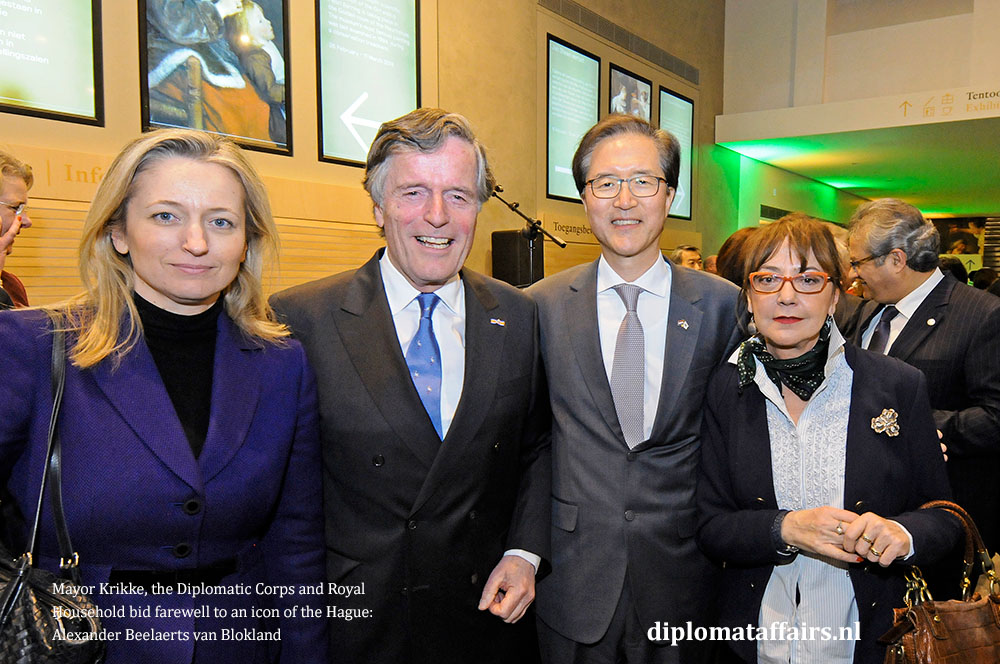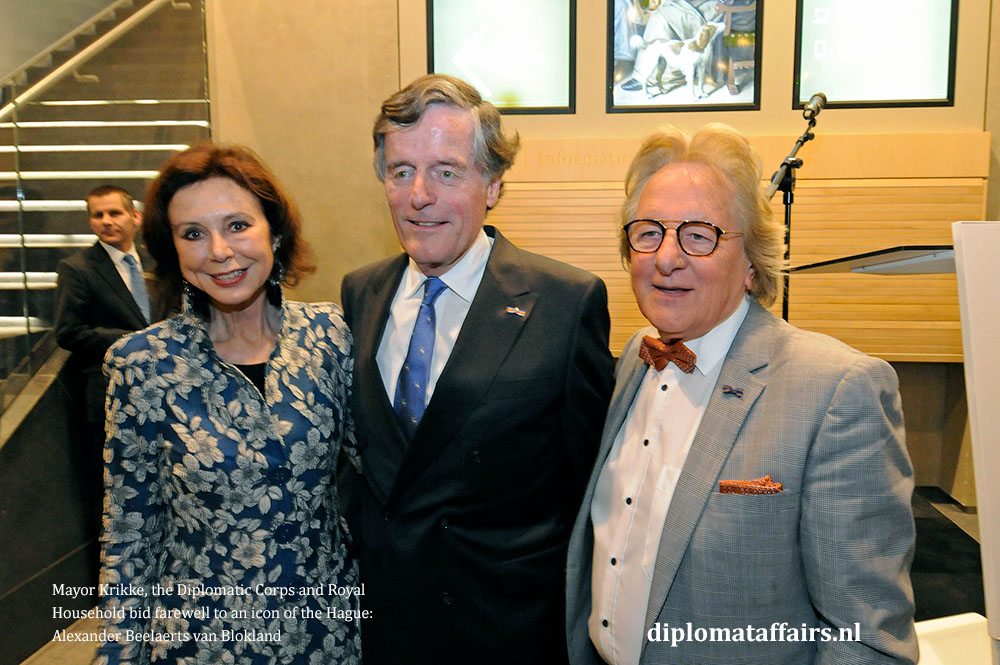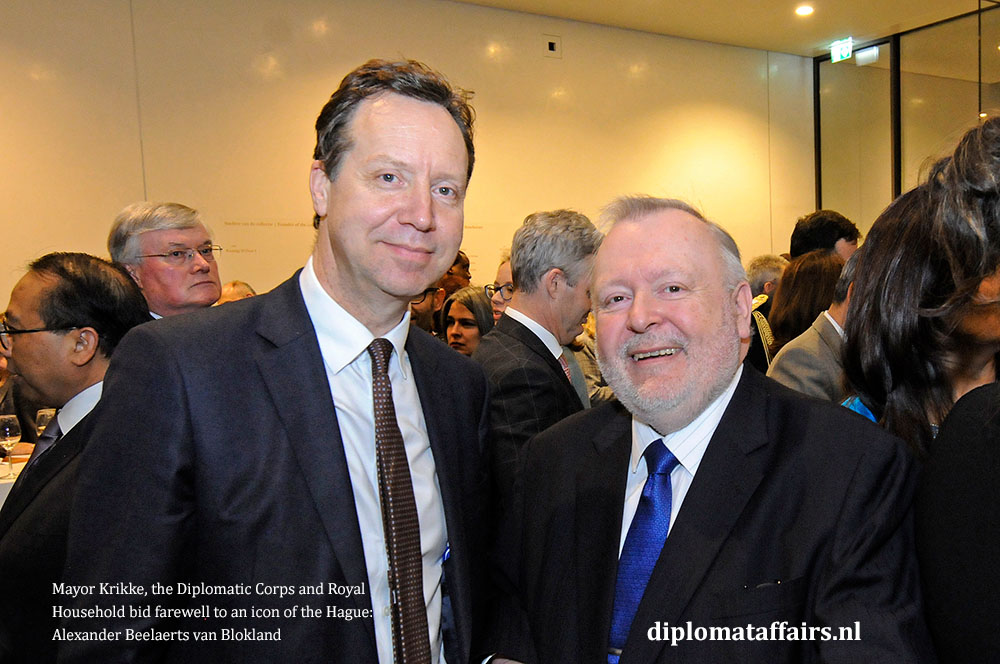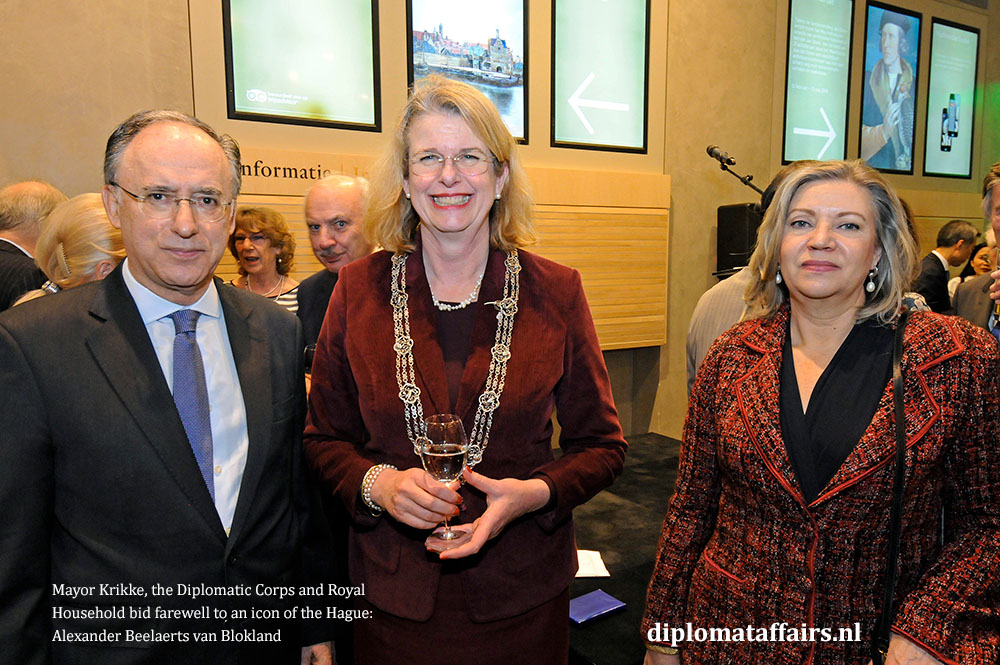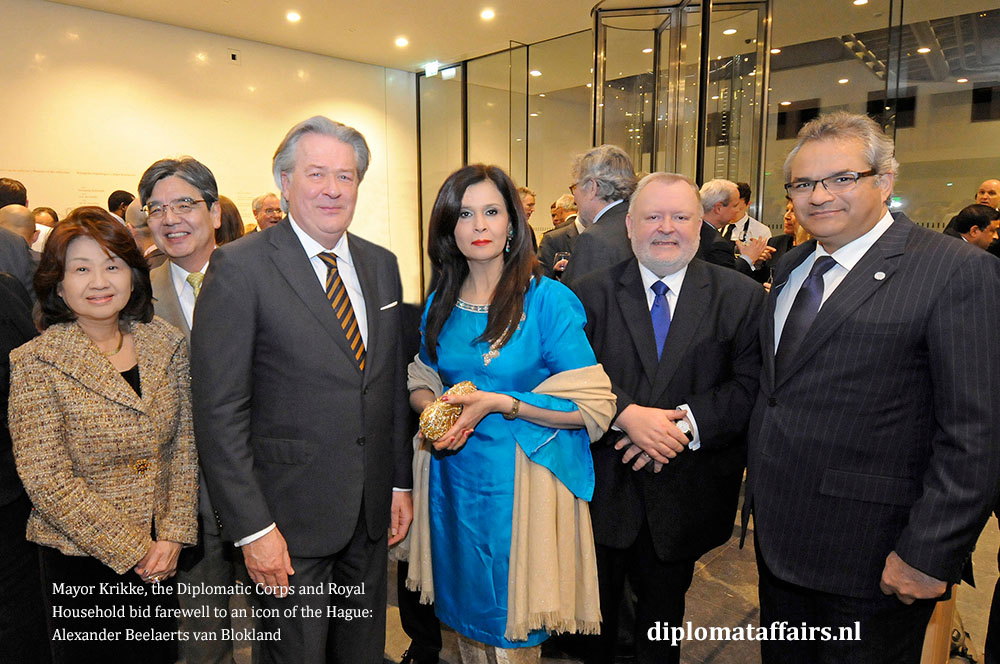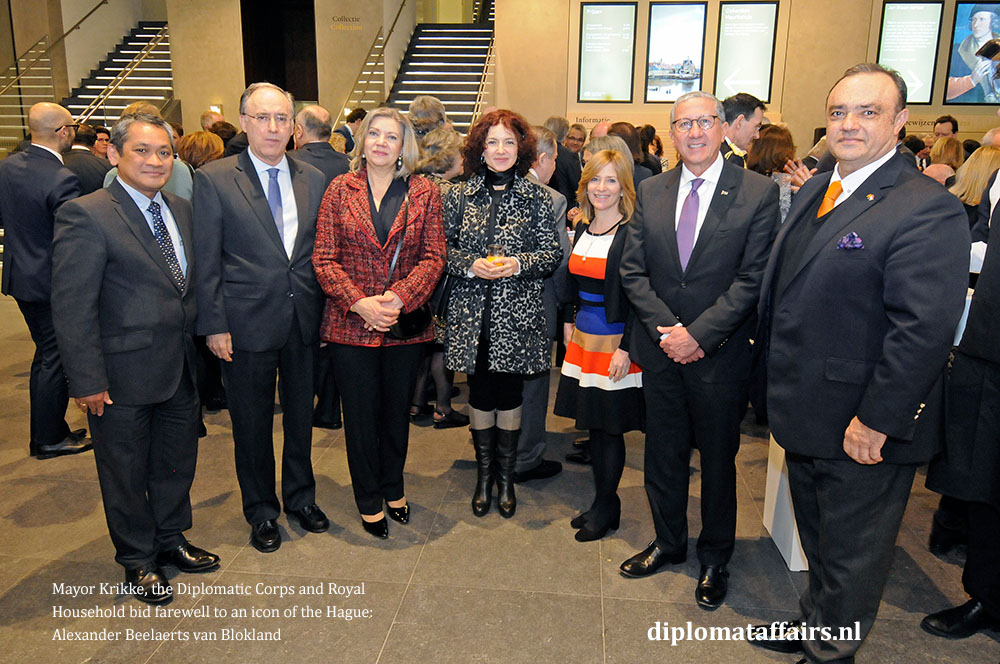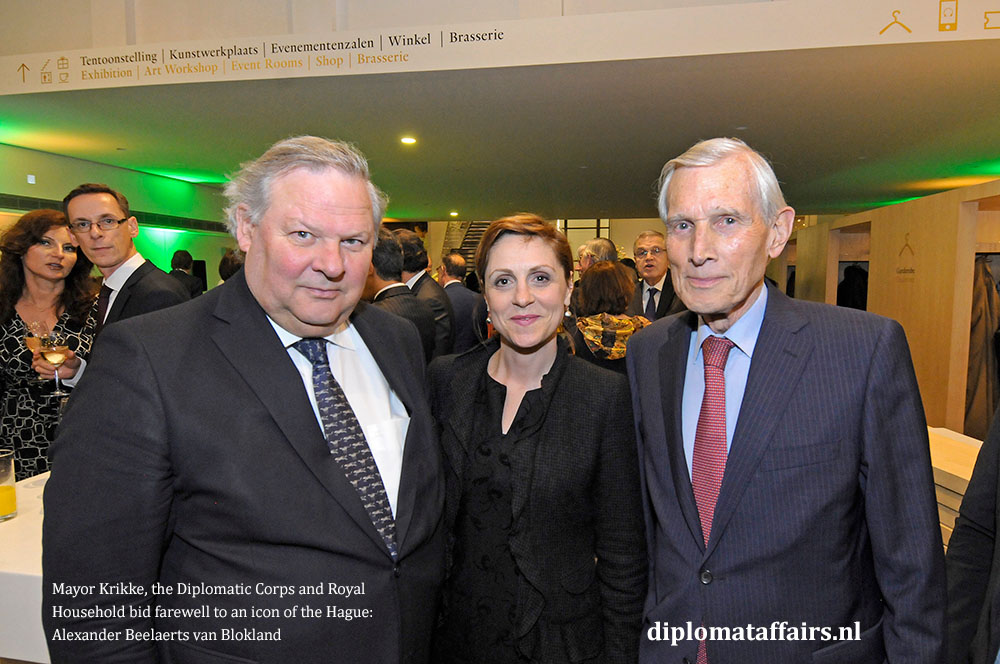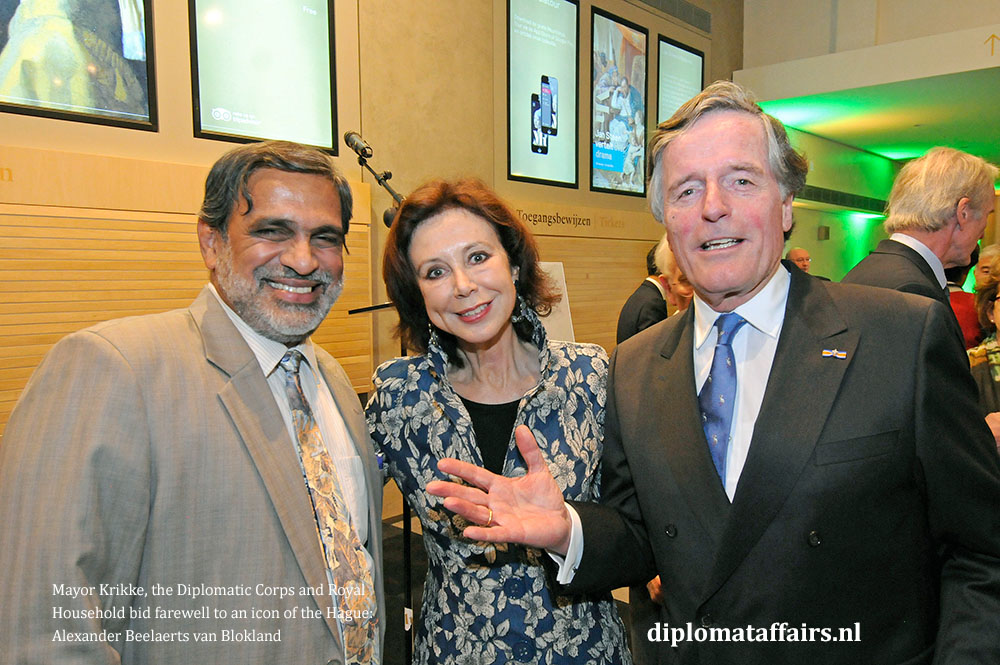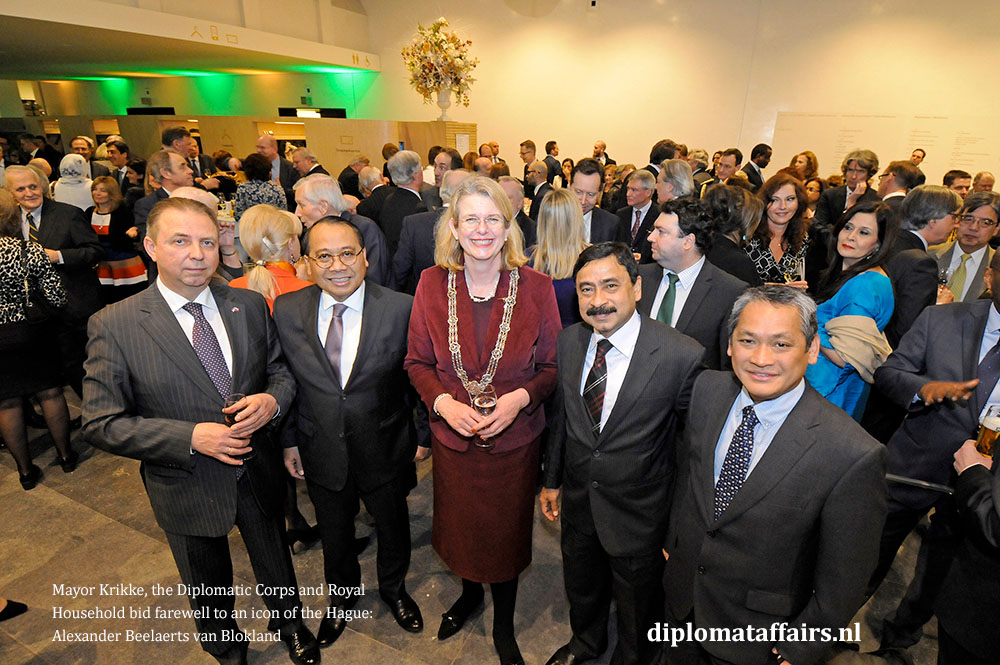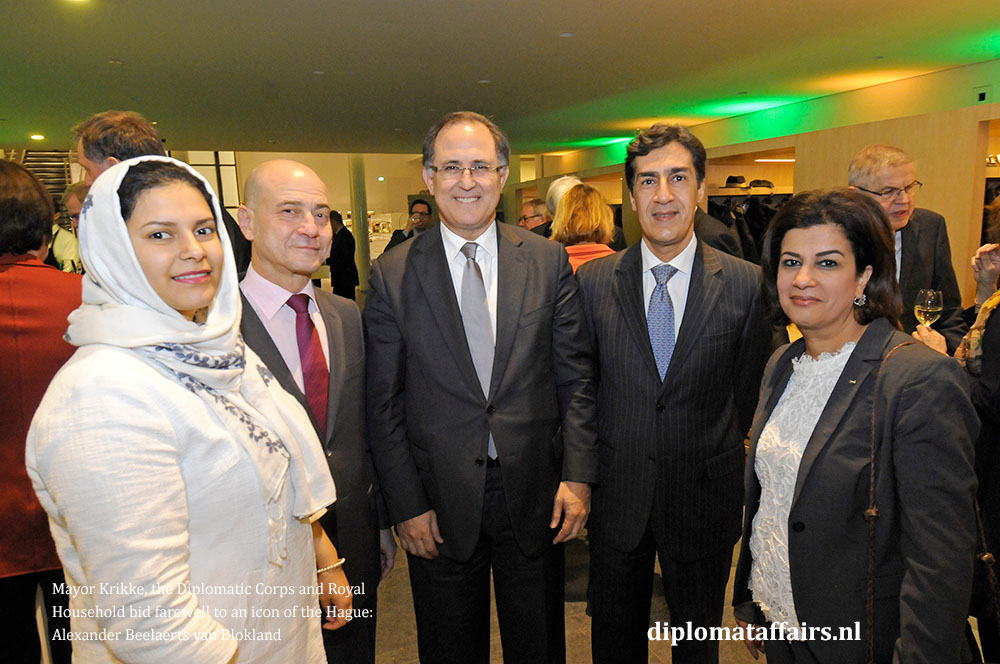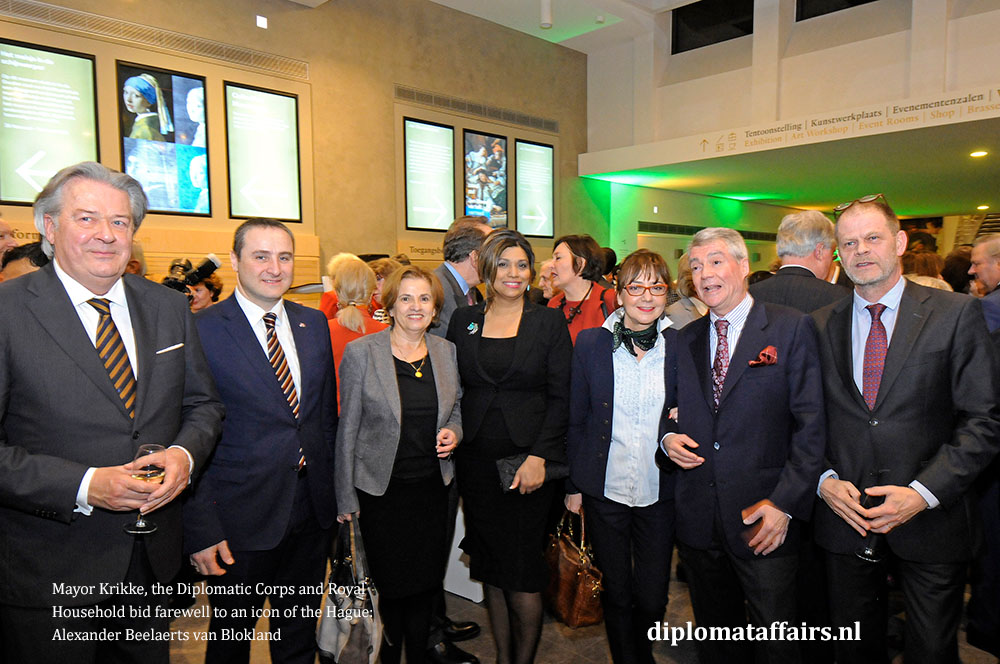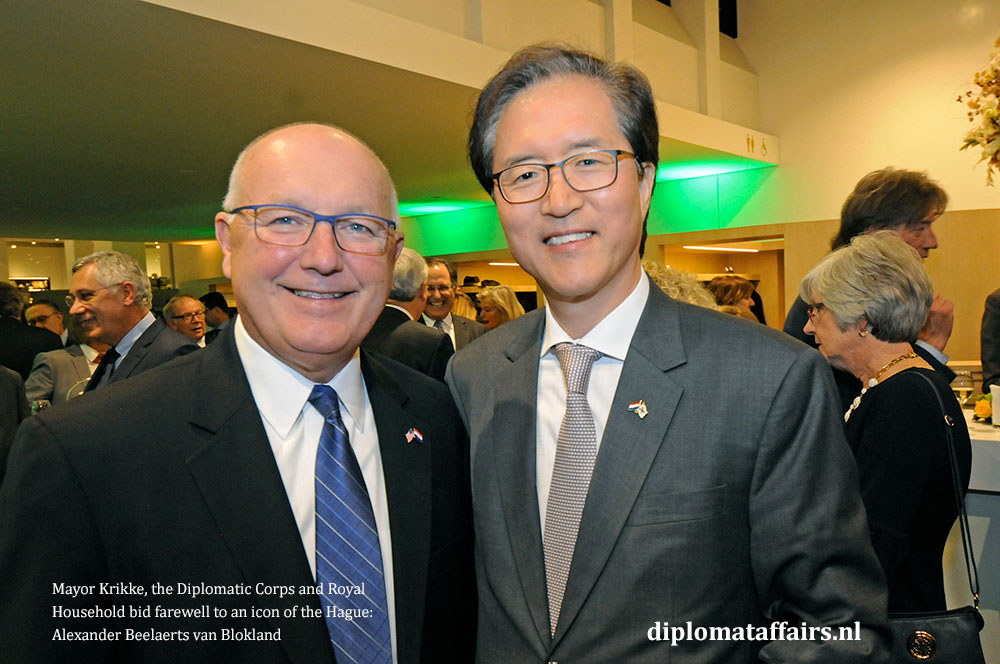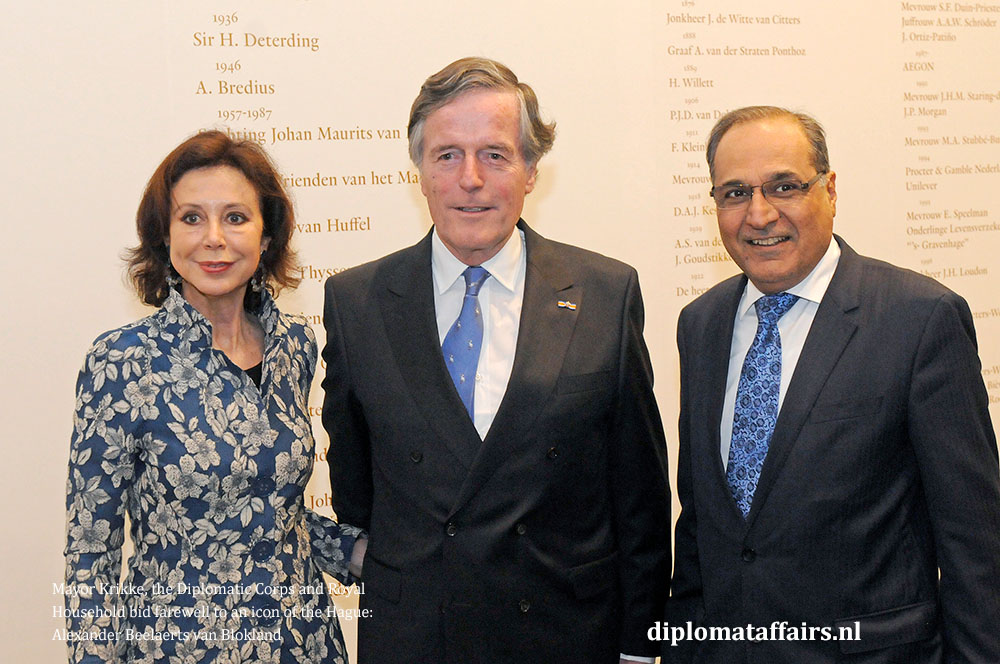 Tuesday 13th of March 2018, Mayor of The Hague Mrs Pauline Krikke greeted the Diplomatic Corps and the Royal Household in the marvelously light Atrium of the Mauritshuis, surrounded by years of Art.
So many guests turned up to say thank you and goodbye to Alexander Beelaerts van Blokland, the Special Advisor International Affairs of the City of The Hague. The queue was long to shake his hand, his delightful wife Elizabeth at his side.
Mayor Krikke in her address thanked "our man in the International Community" for his 14 years of dedicated service, serving as the eyes and the ears of the Municipality within the international community, with as goal to enhance the Hague's hospitality.
A goal "Mr. Hospitality" took to heart and achieved with brio, Noblesse oblige. She expressed the gratefulness of not only the municipality but of all guests in the room, as his is no small feat, considering his busy professional life as Lawyer, and Justice at the Dutch Court of Appeal (which he will be leaving in October this year).
Mayor Krikke presented Mr. van Blokland with "De Haagse Pluim", a prize for outstanding service to the city.
Alexander Beelaerts van Blokland then took to the stage to express in return his thankfulness to the Diplomatic Corps for the wonderful events he attended over the years, to the International courts and tribunal, to the Royal Household and all the wonderful friends he met through his function. As he said: "It was a privilege".
Guests mingled enthusiastically around delicious canapés and wines and were treated to a tour of the Jan Steen's Histories" exhibition, commented on by a wonderful Art Historian. This 17th century Dutch artist is particularly renowned for his scenes of everyday life, but also painted other subjects such as scenes from the Bible and classical mythology for example. This exhibition of 21 paintings showcases the ambition and versatility of Jan Steen and his eye for anecdotes and humoristic stories.
It was wonderful to see and hear the enthusiasm and comments of the various Ambassadors on these works.
A special evening which took away some of our sorrow at losing a dear friend of Diplomat Club Wassenaar and Diplomat Affairs magazine: "our Ambassador of the Hague", his charm and friendliness won all our hearts and he will be sorely missed.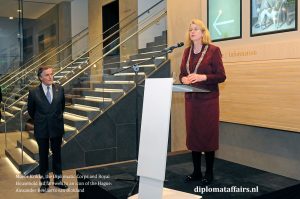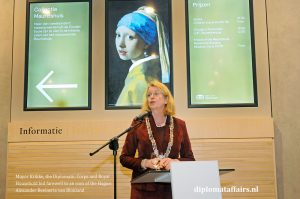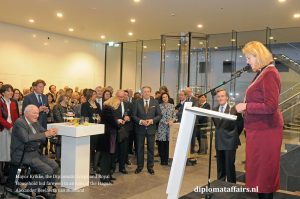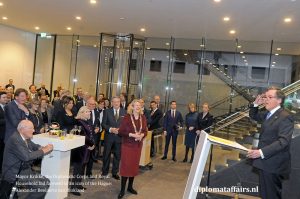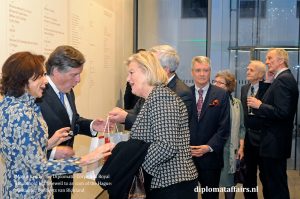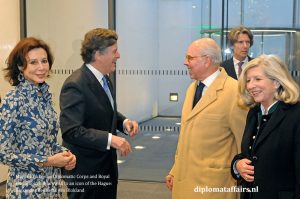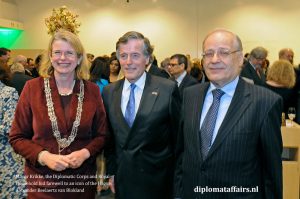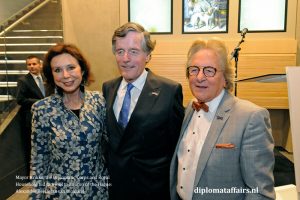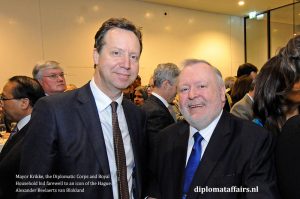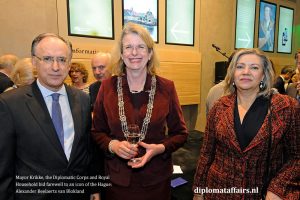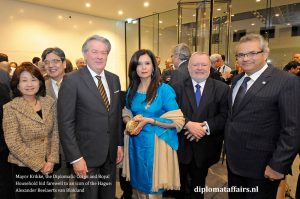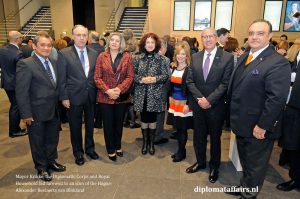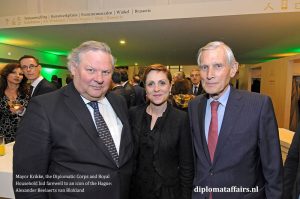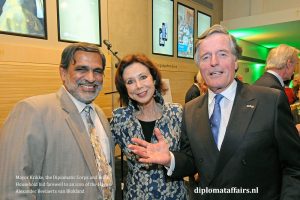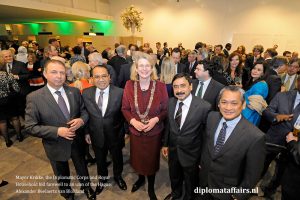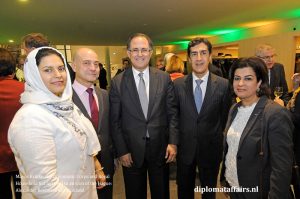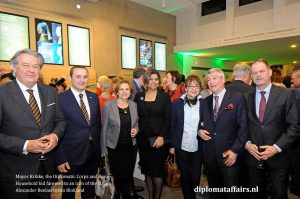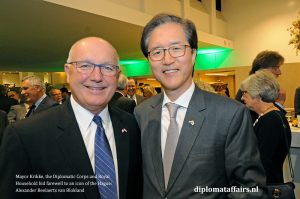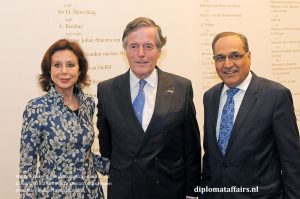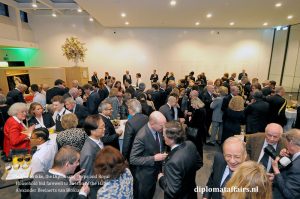 You may also like...
Sorry - Comments are closed