Malaysian Delights by Celebrity Chef Dato' Ismail Ahmad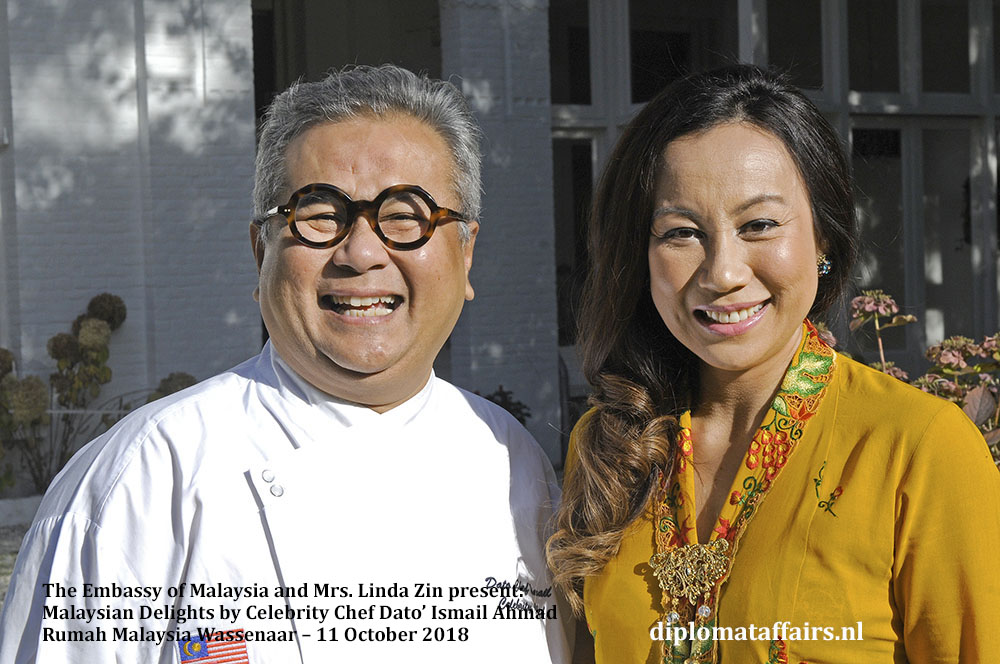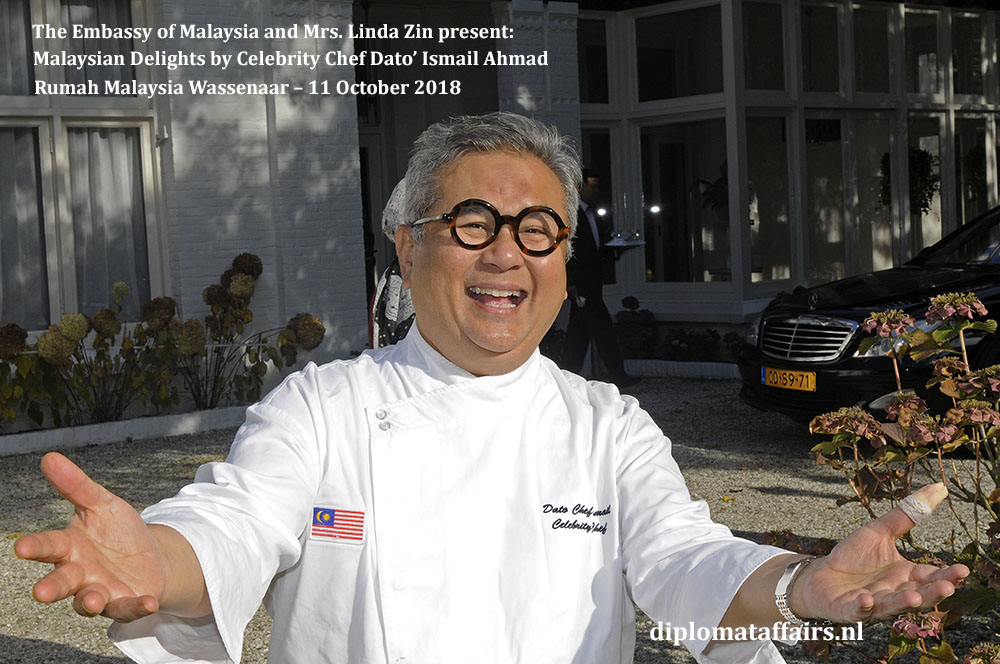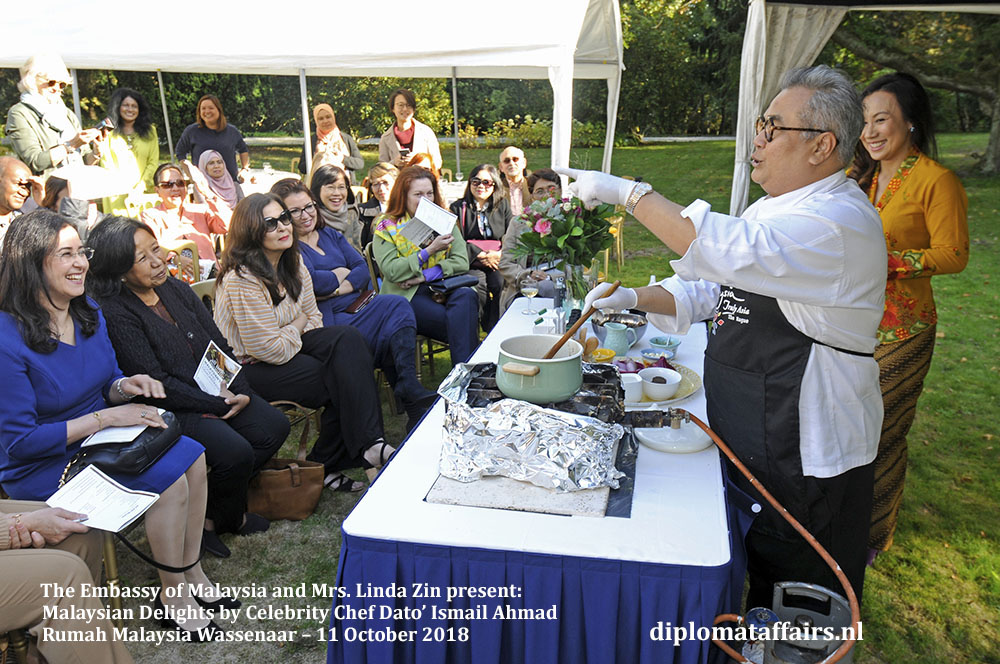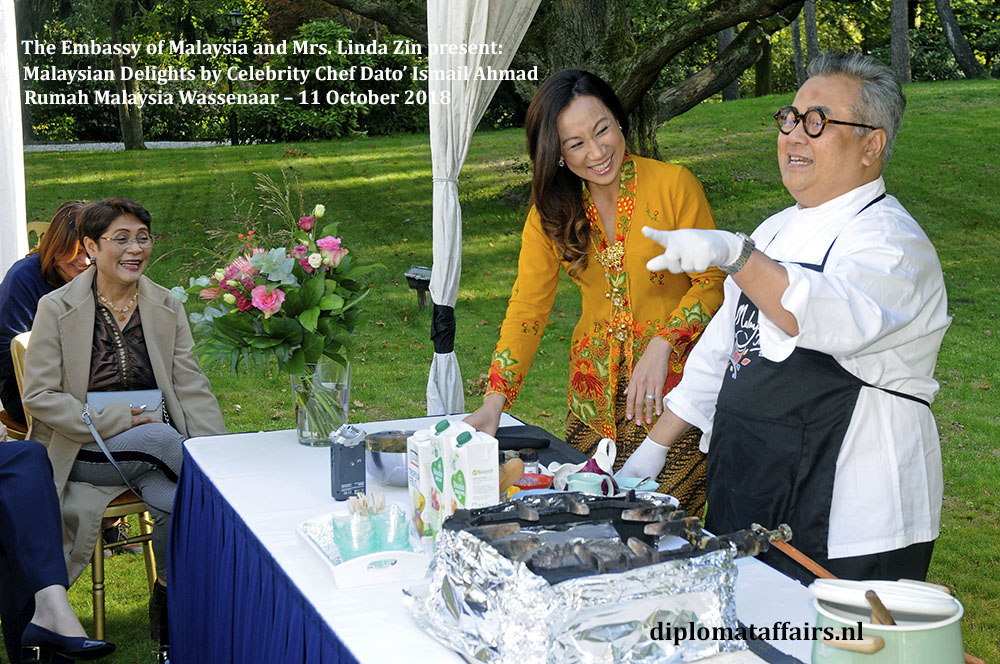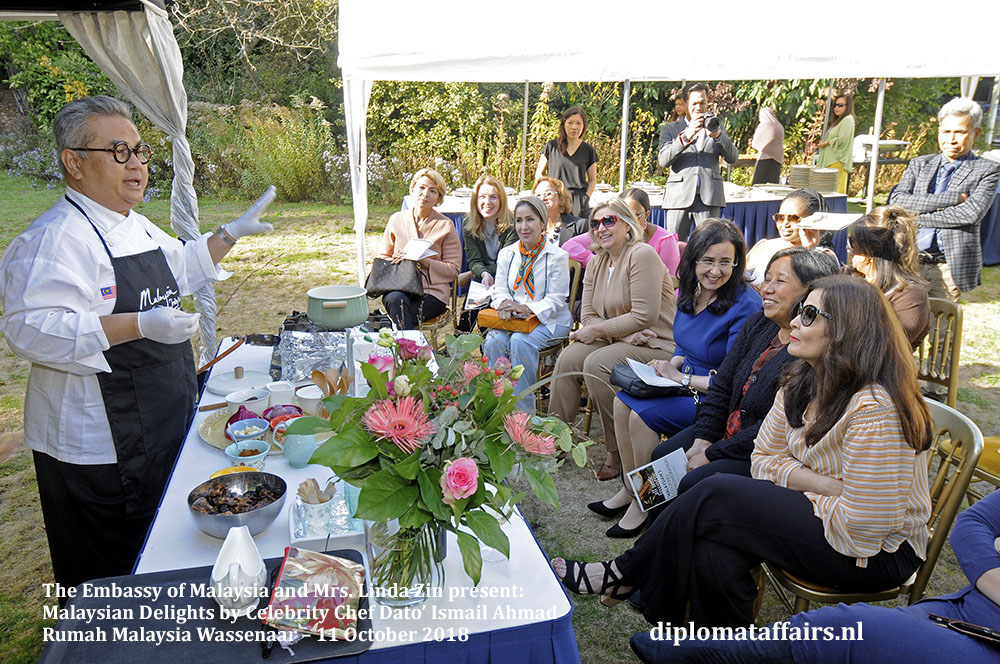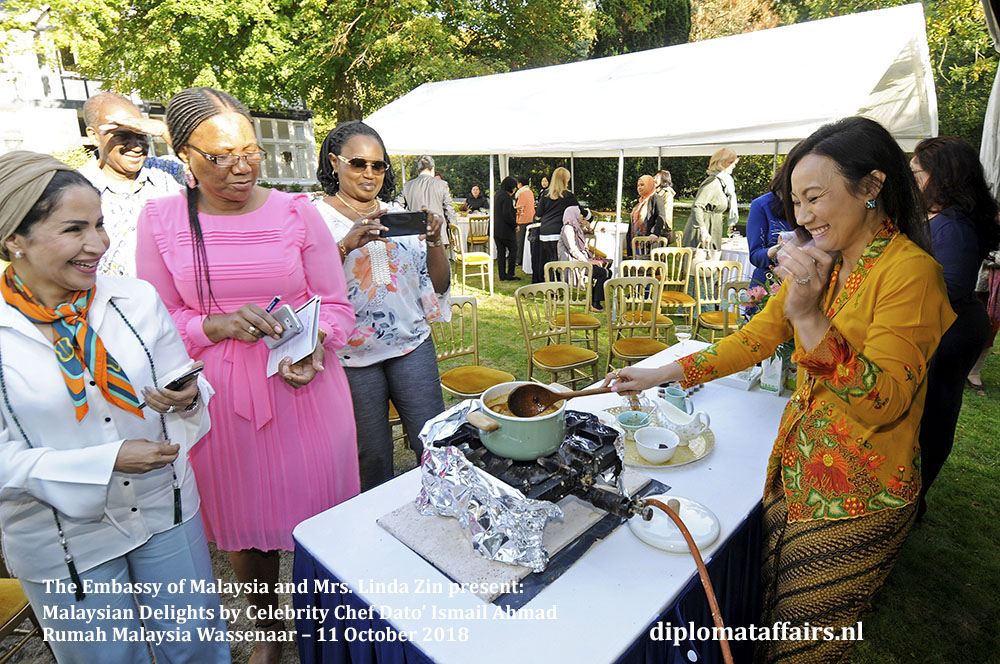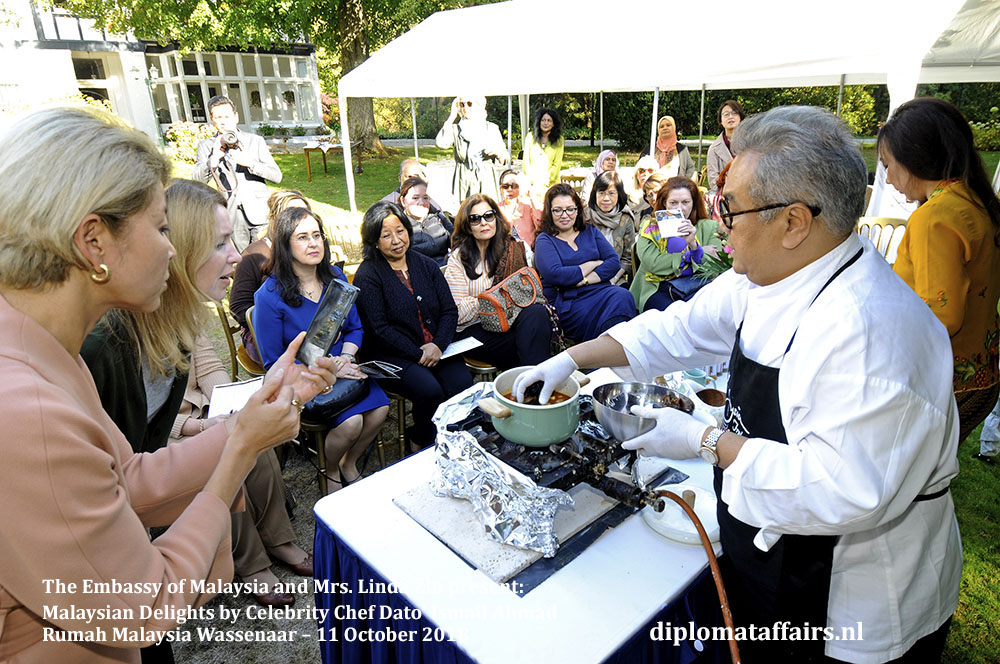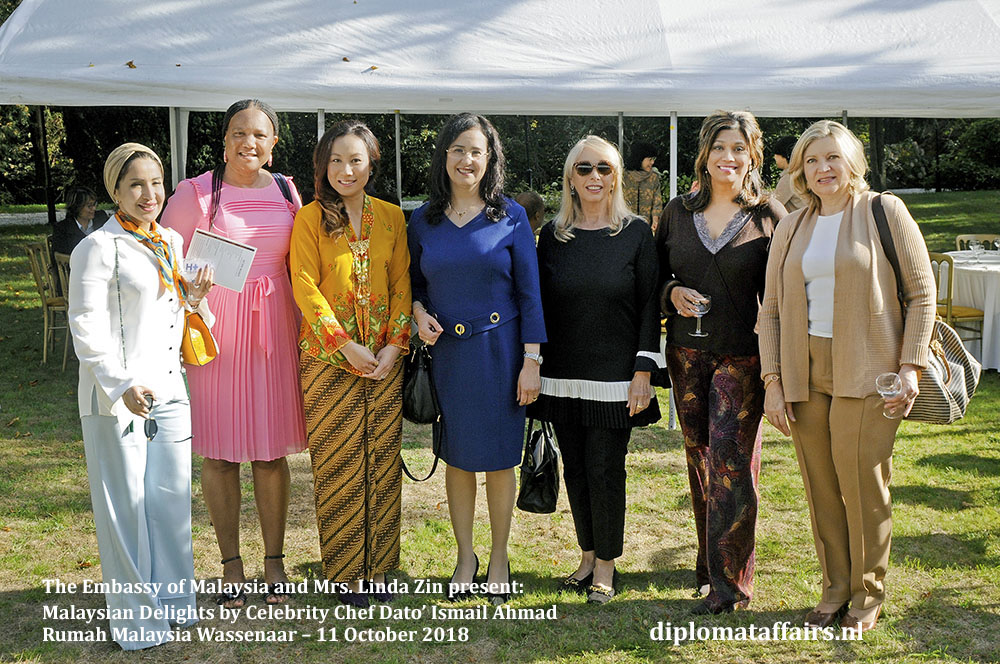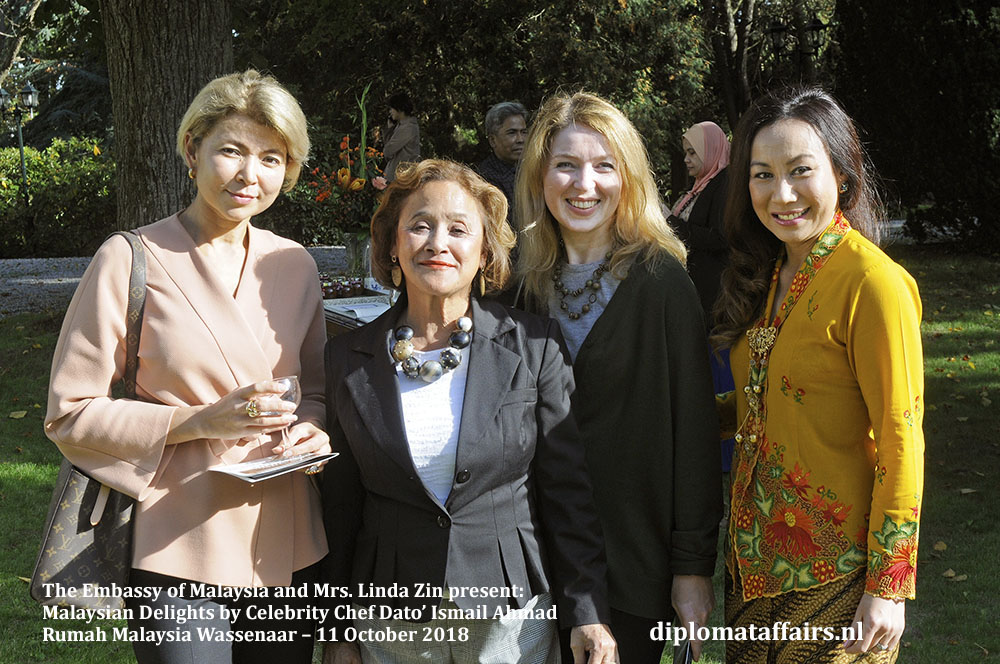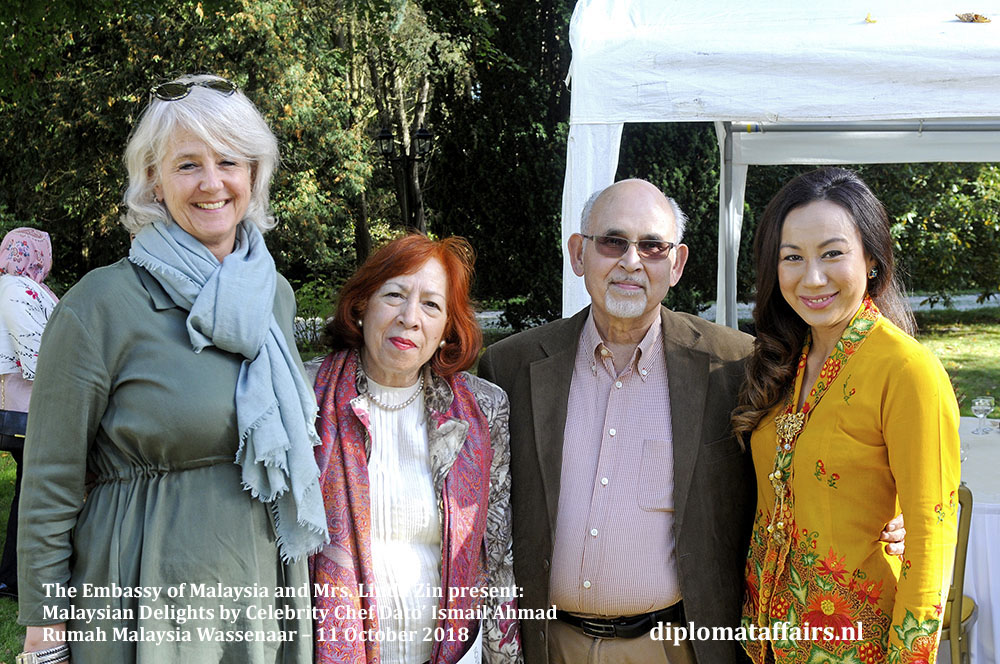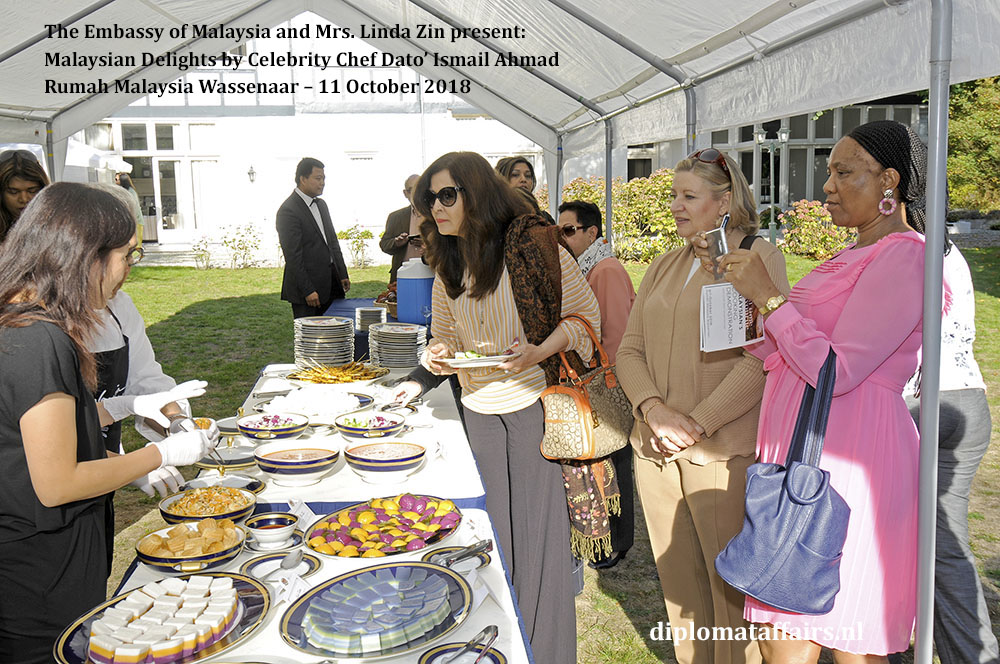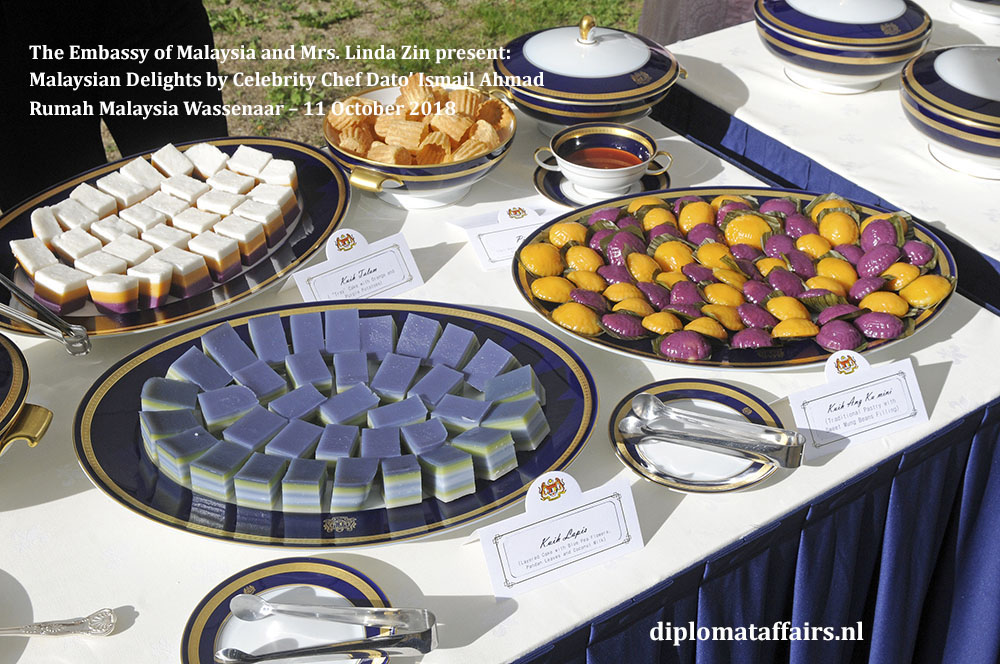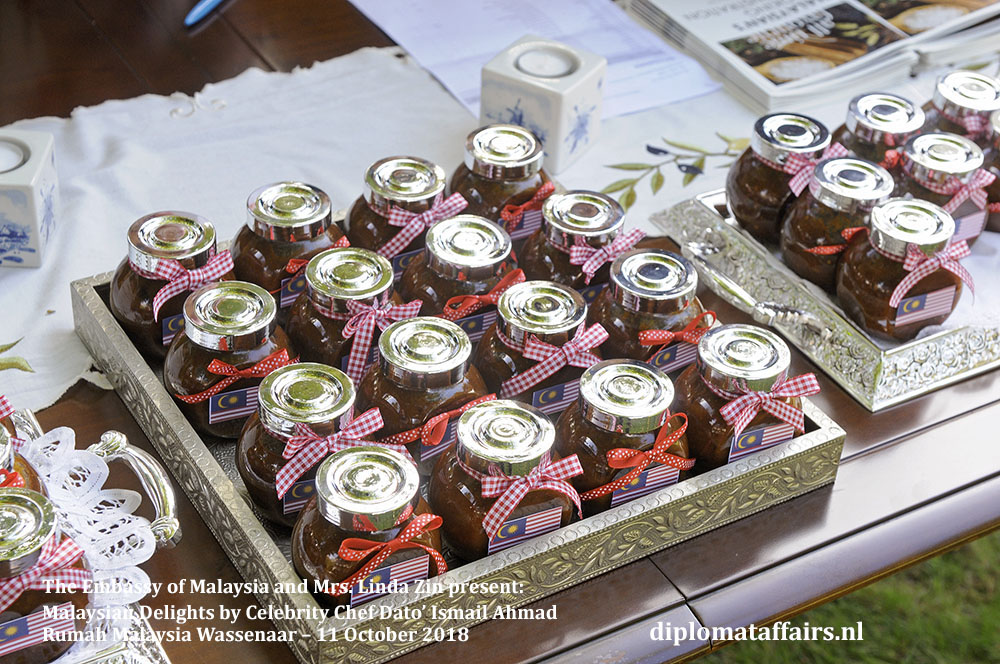 At the invitation of the Embassy of Malaysia (Agriculture Office) and the spouse of the Ambassador Mrs Linda Zin, Chef Dato' Ismail Ahmad had the assembly of guests swooning with delight in the gardens of the Malaysian residence on October 9th 2018 in Wassenaar.
The elegant setting in the garden of the British Tudor style house, the charmingly decorated round tables under the tent and the hospitality of our hostess Mrs Linda Zin, dressed in a "Kebaya Nyonya", added to our enjoyment.
Chef Ismail Ahmad is not only one of the country's top chefs with over 30 years of experience in the industry, but also a genuine entertainer with an endearingly warm, genuine authenticity which captured our hearts.
How can one describe the sensuality of the bursts of taste titillating our pallets, the sweetness of the fruit, the bite of the spices and the unending pleasure of this full buffet?
A graduate in Hotel Management and Catering from Mara University of Technology, he candidly shares that his cooking style is actually largely influenced by both his mother and grandmother.
Chef Ismail's highly acclaimed repertoire of local cuisine has also seen him act as an ambassador for Malaysian food at International culinary events.
A genuine artist, he is also refreshingly down to earth. As he said:
"People say that oil is bad or that sugar is bad. But we really should not blame the commodity. We need oil and sugar in our diet, but of course, not all the time. Blame ourselves and our choices and lifestyle, not the food. If you eat deep-fried food all day or take sugar in all your meals of course you will be unhealthy".
Well today was not the day to hold back so we enjoyed the mouth-watering dishes, the warm hospitality and a goody bag full of Malaysian delights that accompanied us home…
You may also like...
Sorry - Comments are closed