Bangladesh House brimming with the vibrancy of spring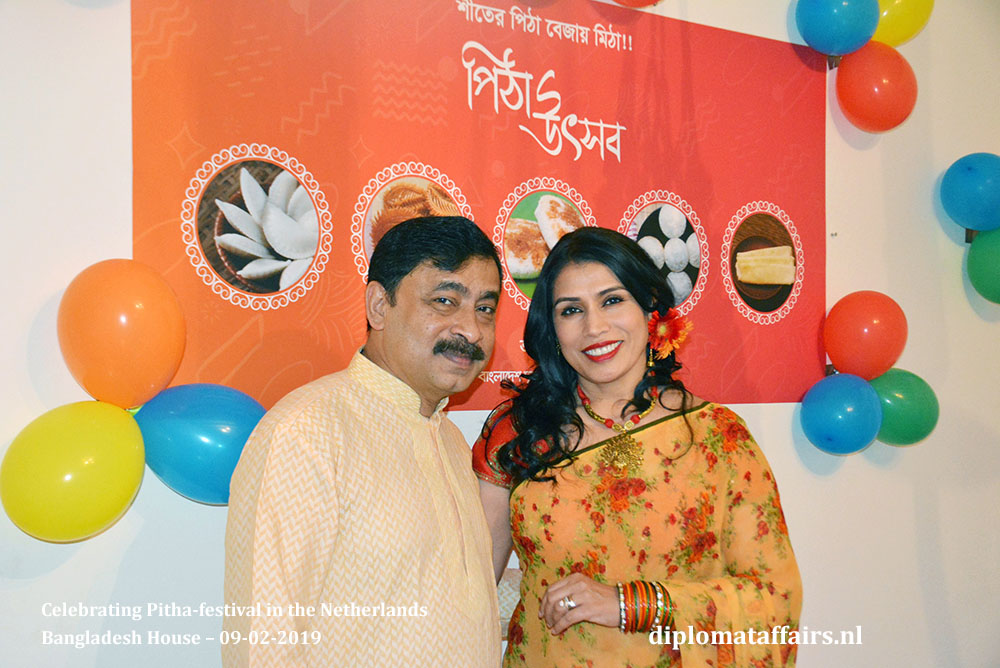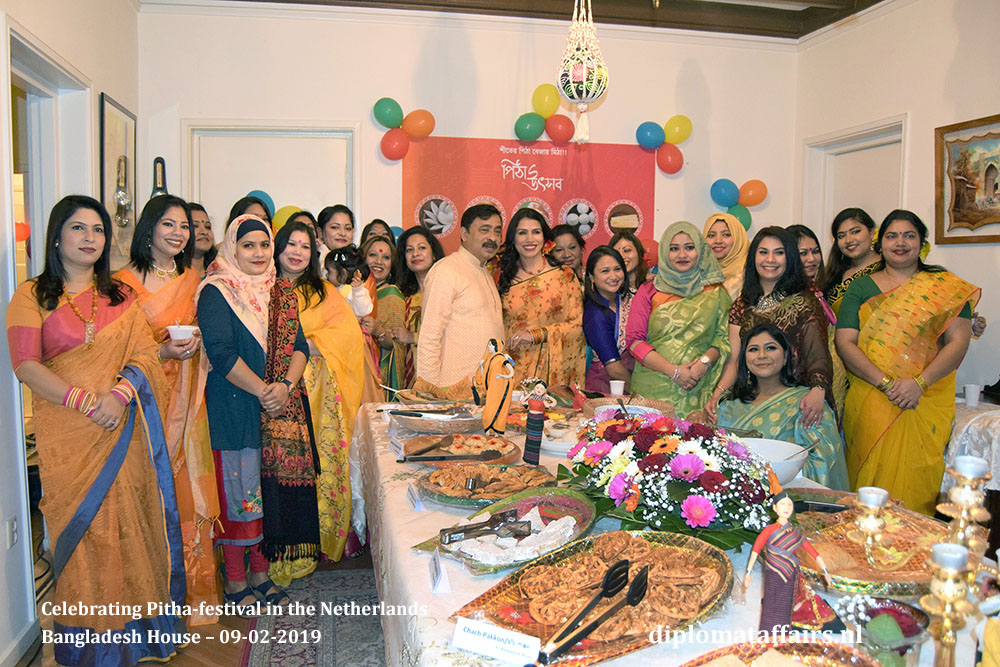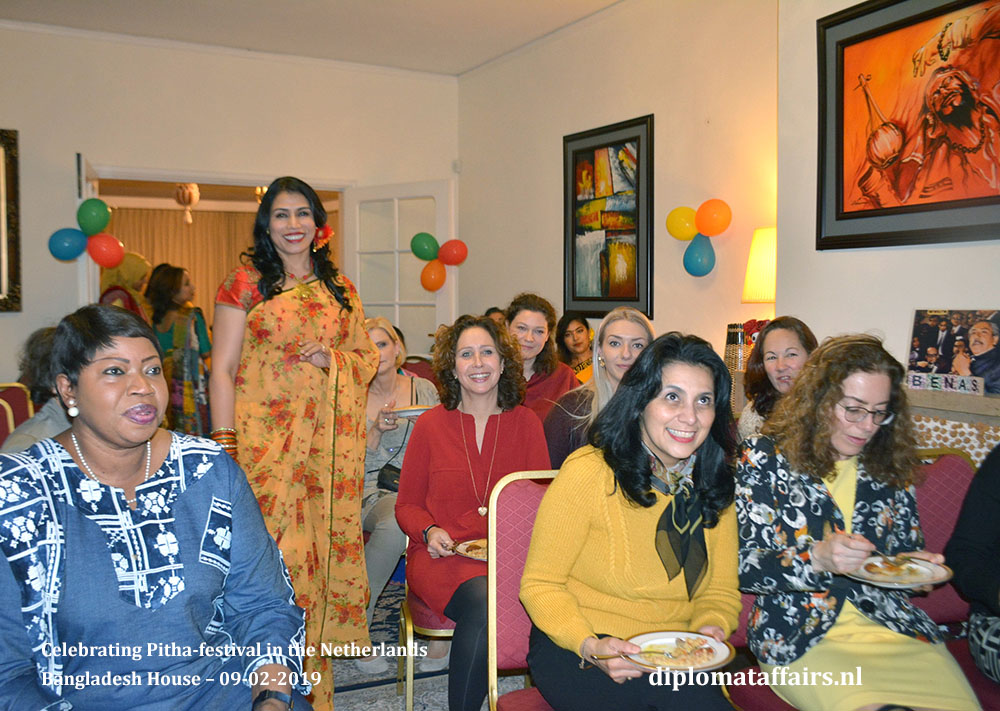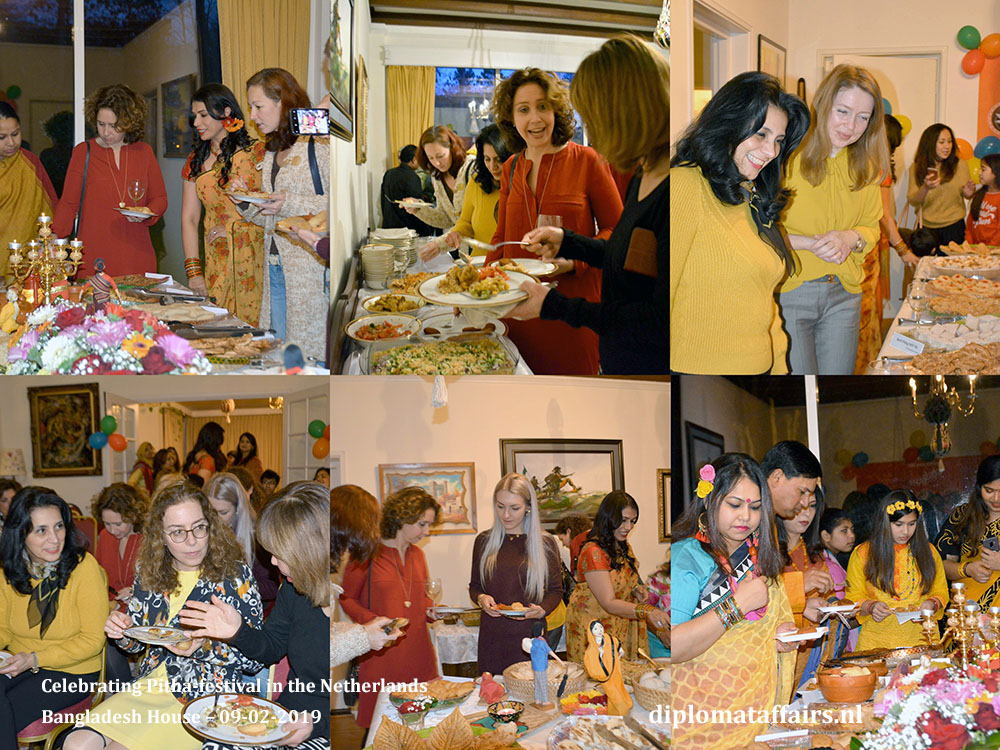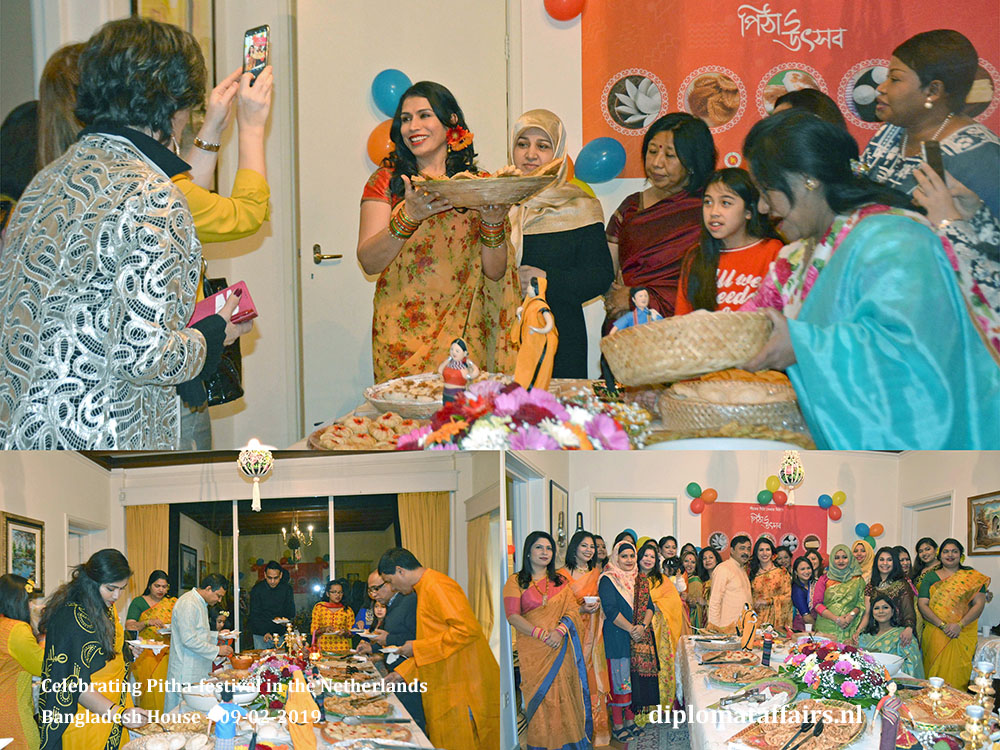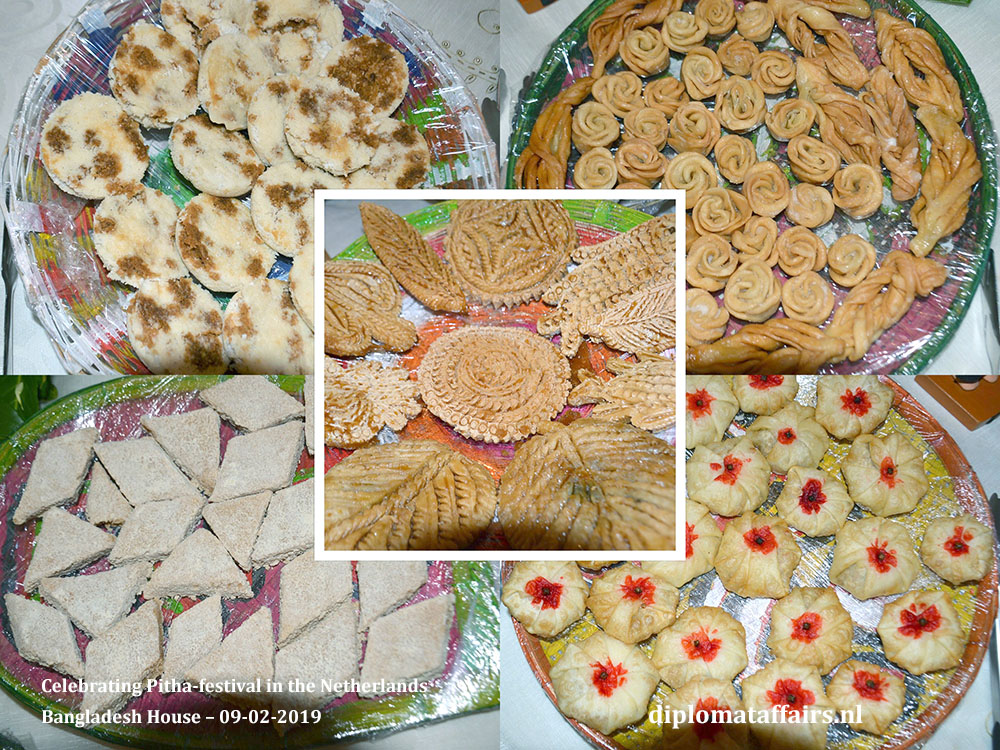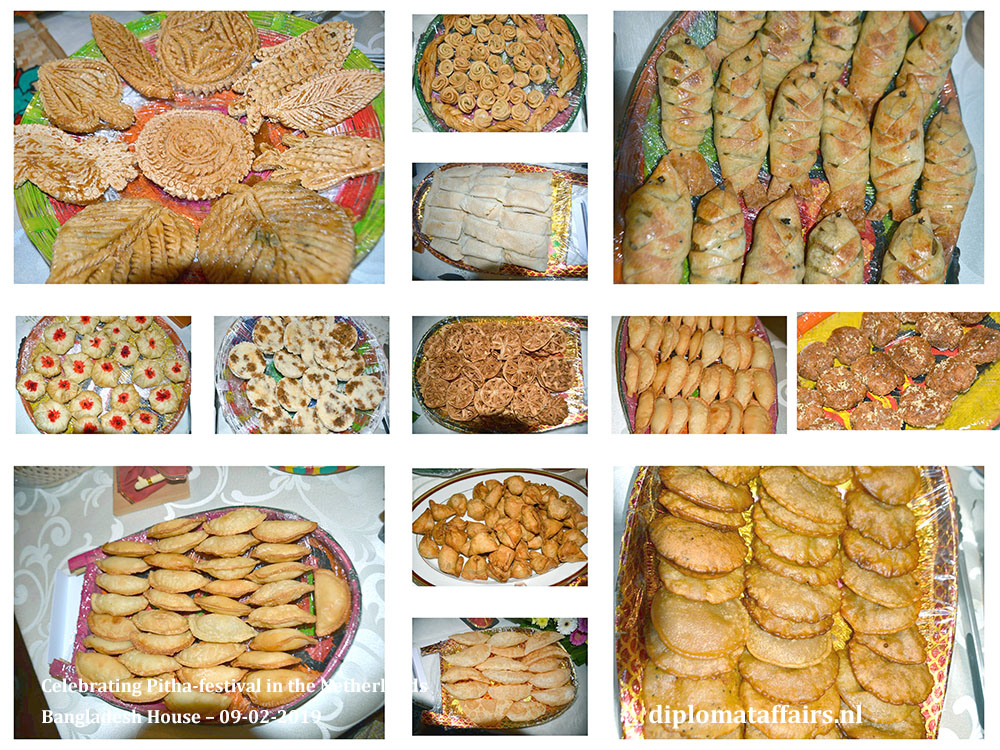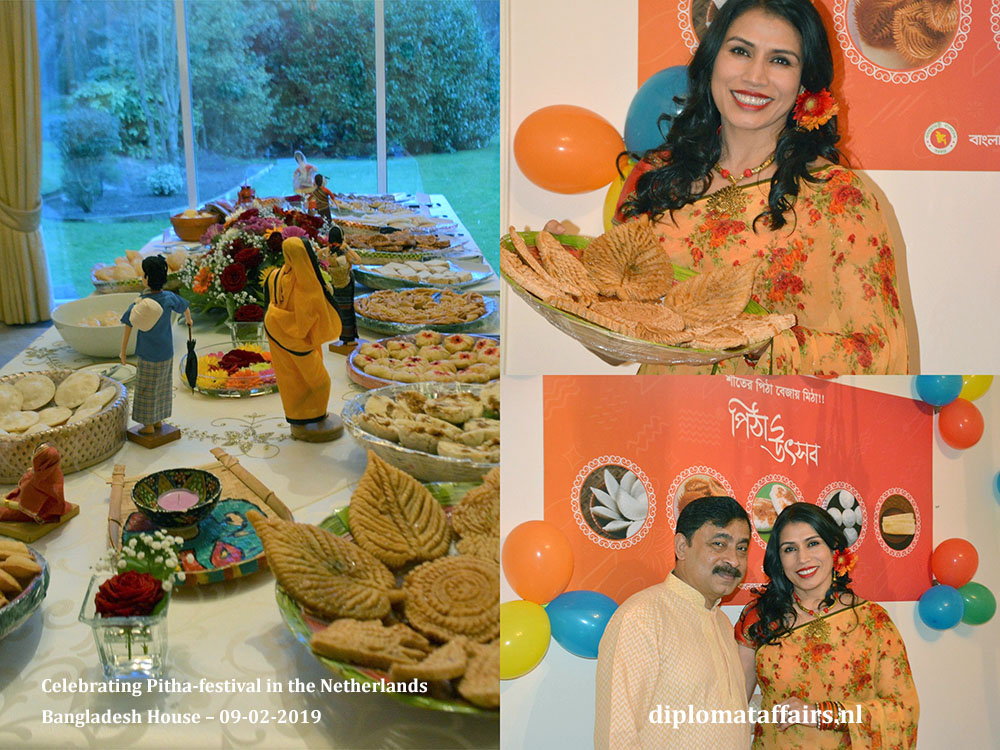 Celebrating Pitha-festival in the Netherlands
At the initiative of the wife of the Bangladesh Ambassador Sheikh Mohammed Belal to the Netherlands, Dr. Dilruba Nasrin, and inline with the Embassy's mission to promote Bangladeshi culture and tradition abroad, Pitha Festival was held on February 9th at the Bangladesh House in Wassenaar.
And it was as if spring had suddenly blossomed in our grey winter! Even the Sun put in a glorious appearance. Dr Nasrin herself was absolutely radiant in a yellow saree with flowers in her hair and most of the guests, of which diplomats, members of the ICC, journalists and members of the Bangladeshi and the Dutch communities had followed the spring theme and were dressed in yellow and other bright colours.
Dr Nasrin explained that pithas are a traditional cake, 20 varieties of which were presented at the festival and their differences in preparation were explained. We learnt that there are various traditions and that Pitha is considered as an integral part of Bengali culture and tradition which started in rural areas of Bangladesh where guests were entertained with pithas and organizing pitha and poush mela.
H.E. Ambassador Sheikh Mohammed Belal, after welcoming the guests, explained that this festival "has its origin at the grassroots, where ordinary people come out in large numbers to celebrate their harvest after their work with toil and labour. This is an event where the whole community behave as one and nurture this bond through generations. "Just as the Embassy and the Bangladeshi community had joined forces in organising this event.
Amongst the bright balloons and the flowers, guests enthusiastically tucked in to the delicious pithas whilst enjoying popular Bangla songs and admiring the colorful, vibrant Bangladeshi culture. Our spring might not be totally here yet, but celebrating the eve of spring (Falgun) in such a joyous way, seemed to bring it that much closer.
You may also like...
Sorry - Comments are closed