Malaysia – The Netherlands: important friends and partners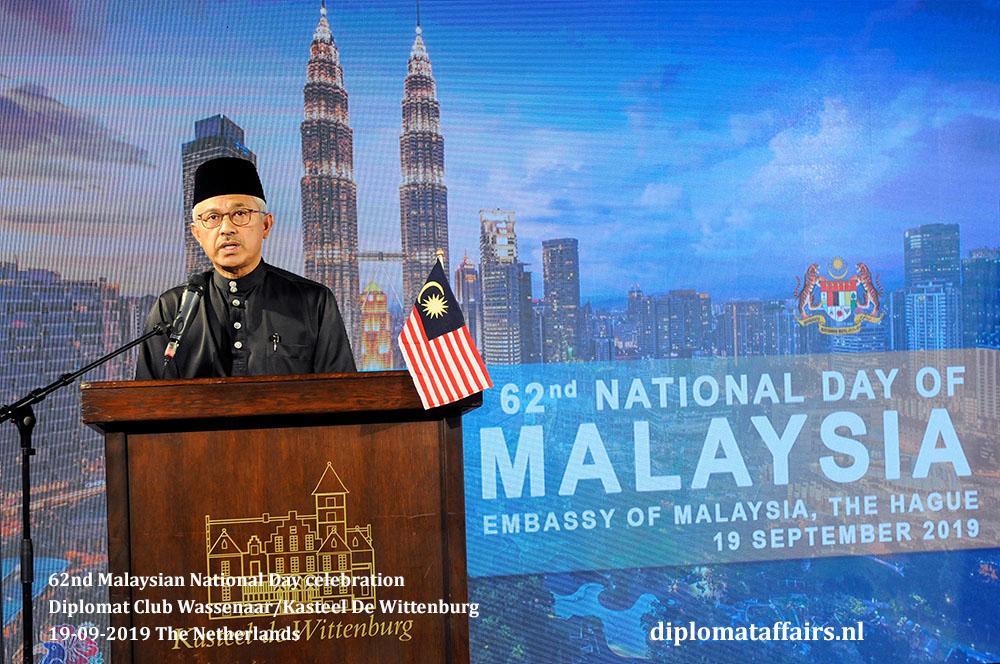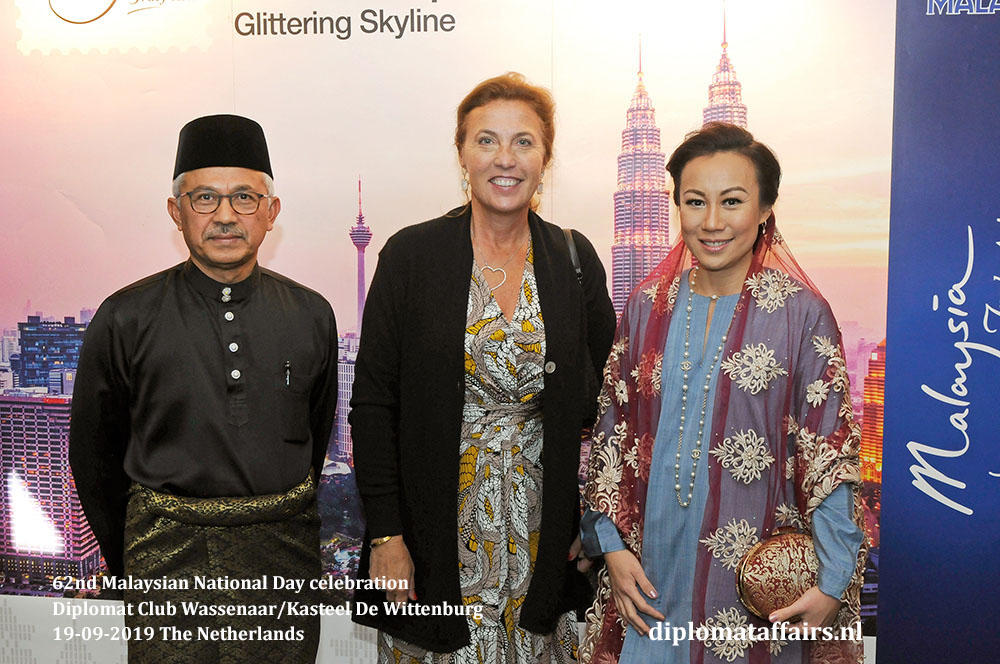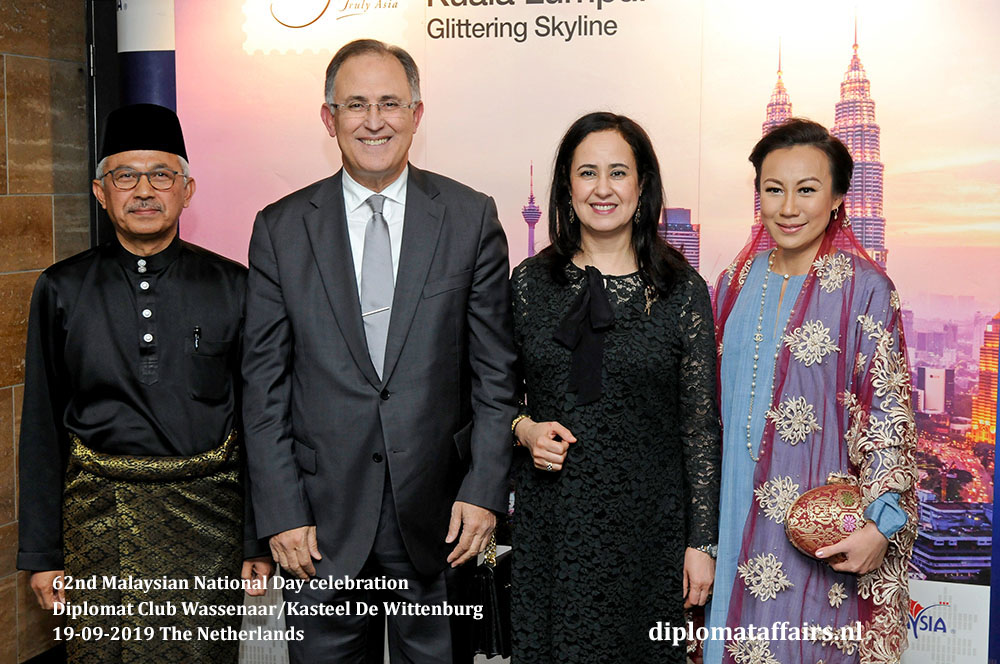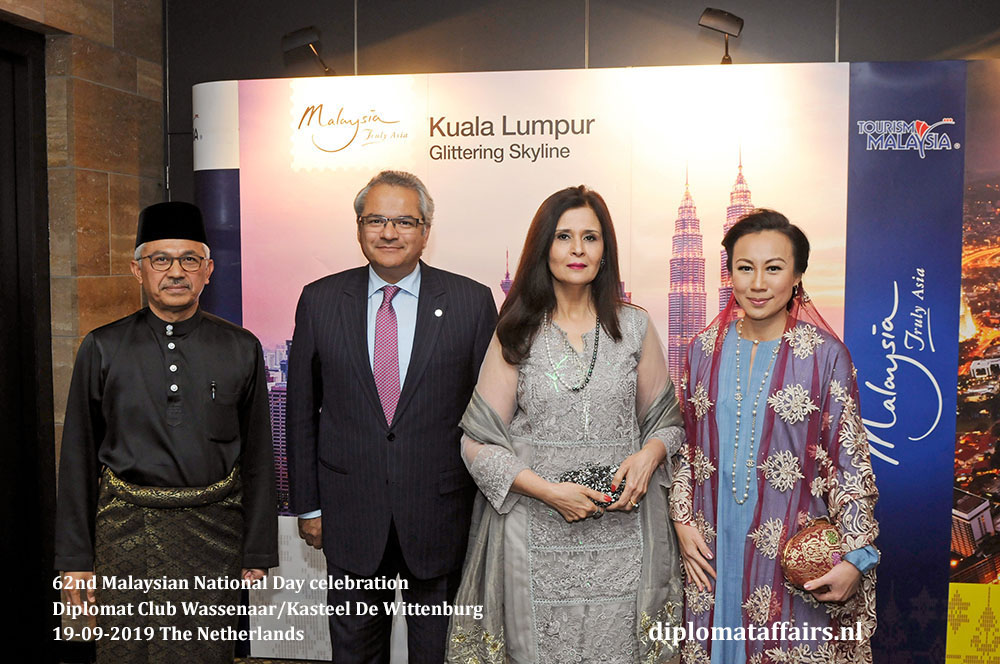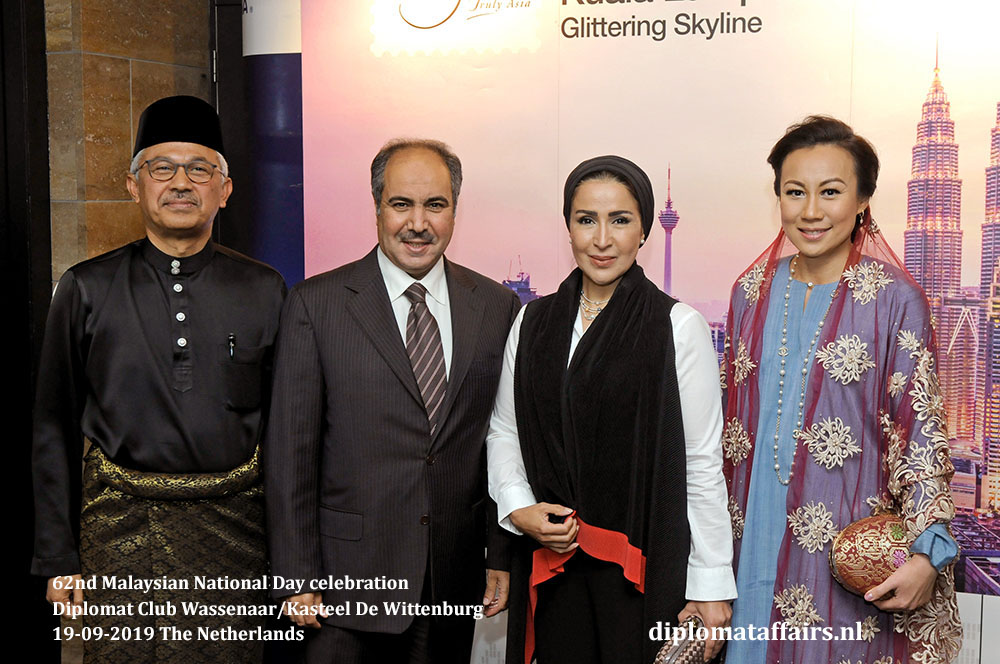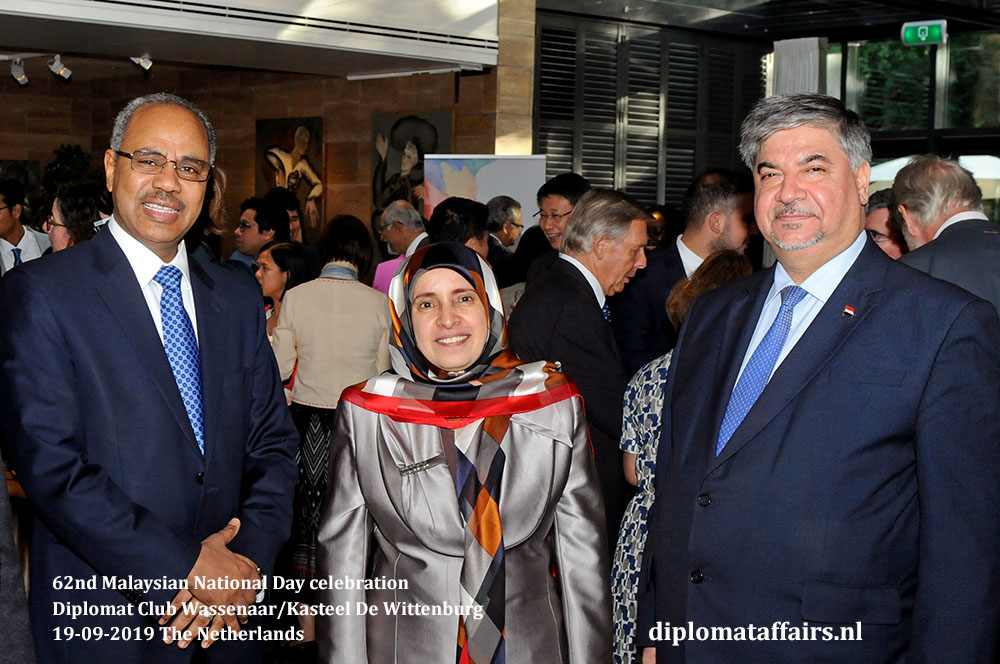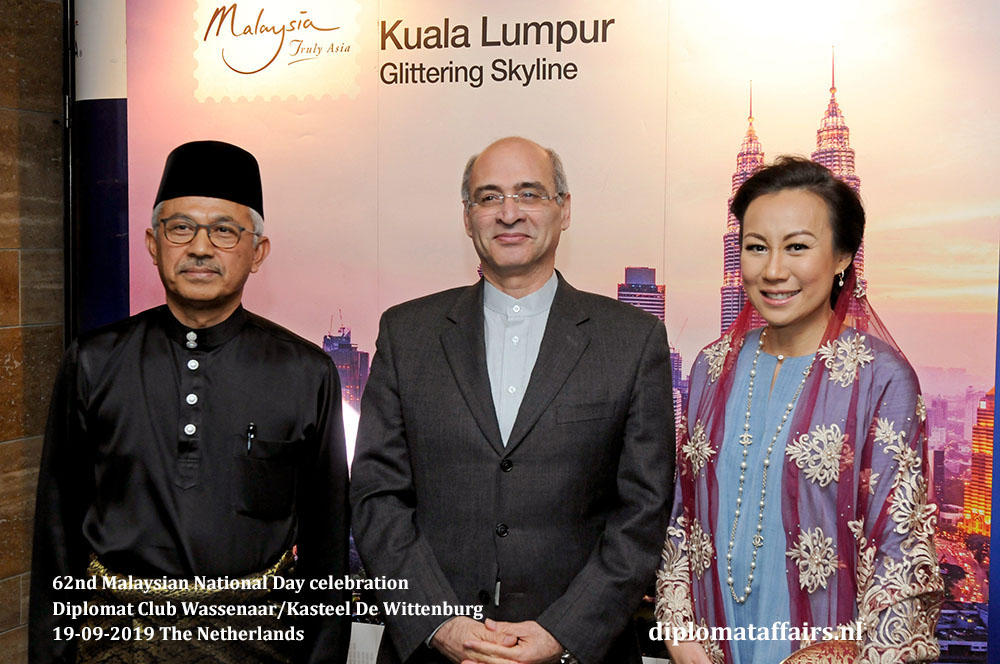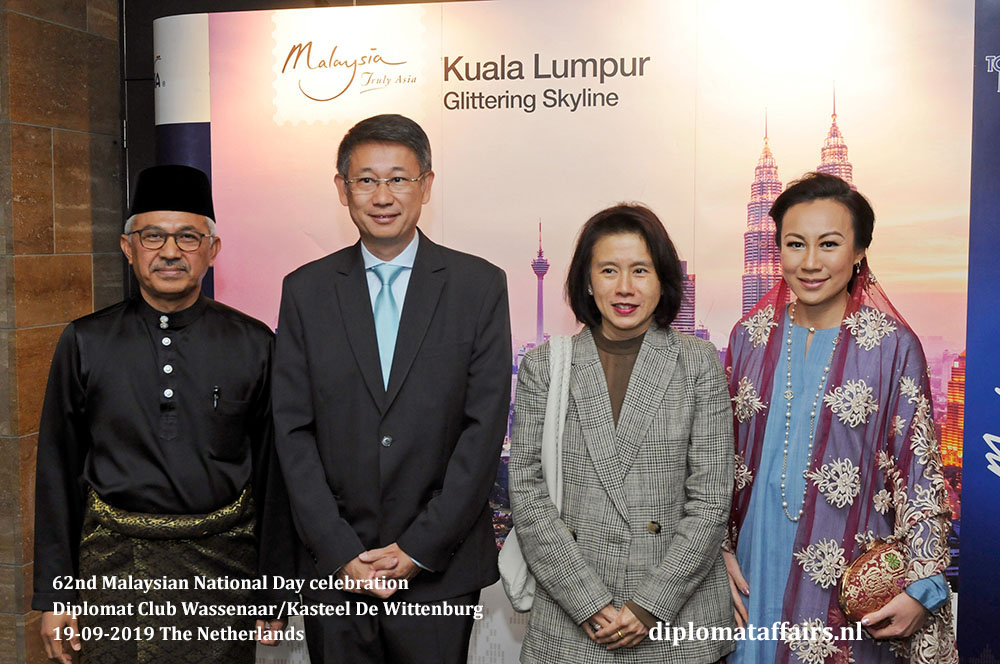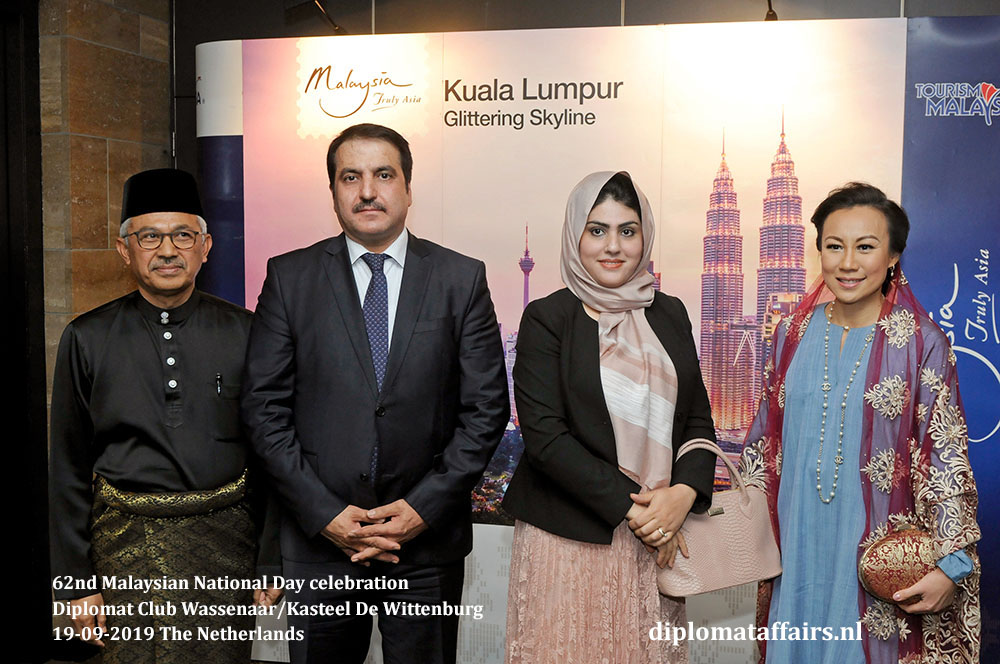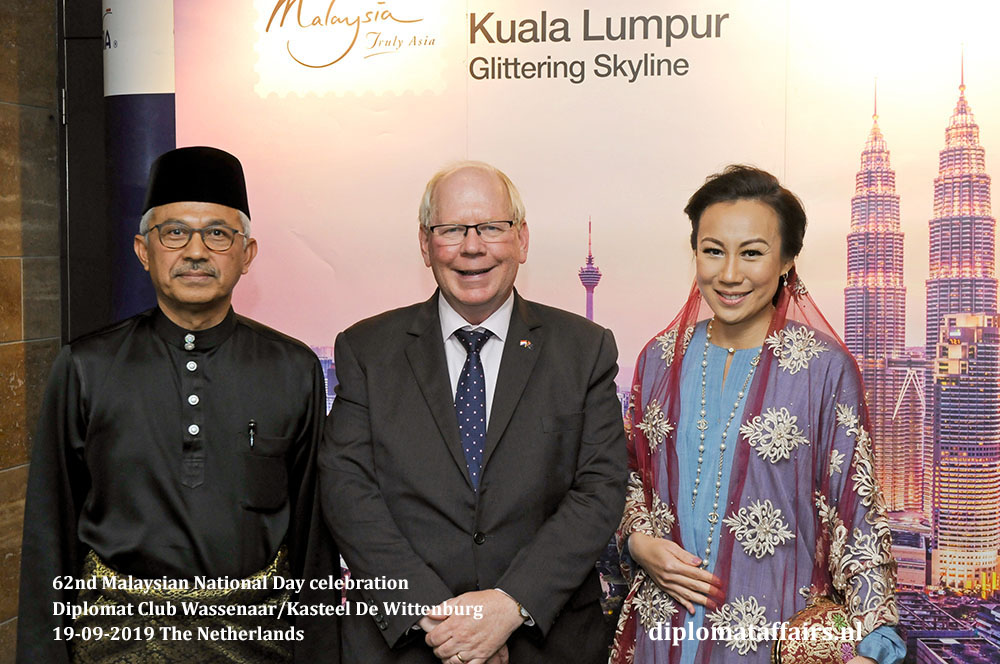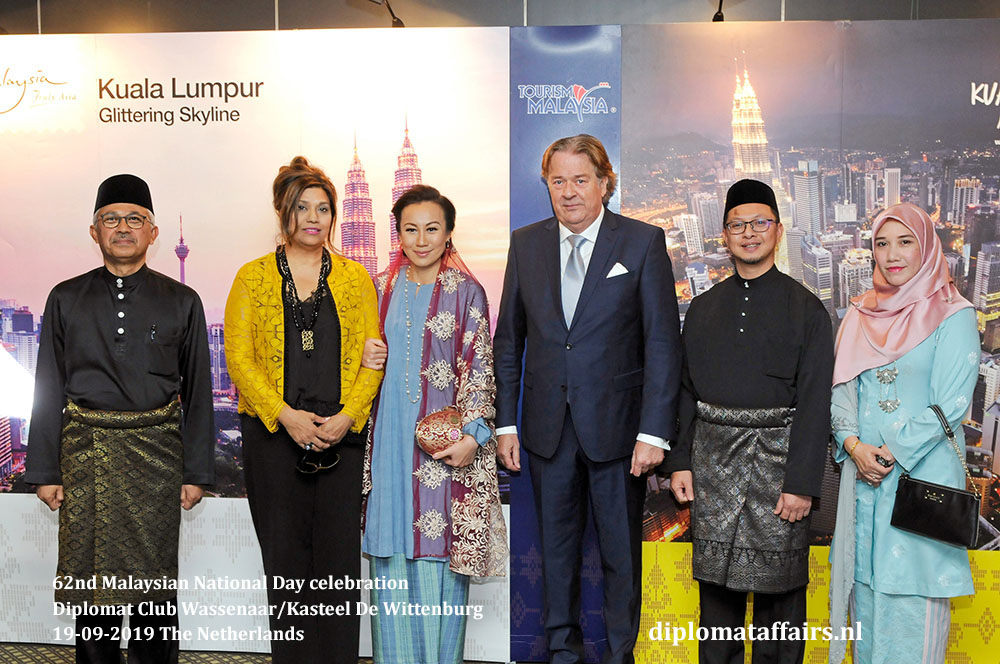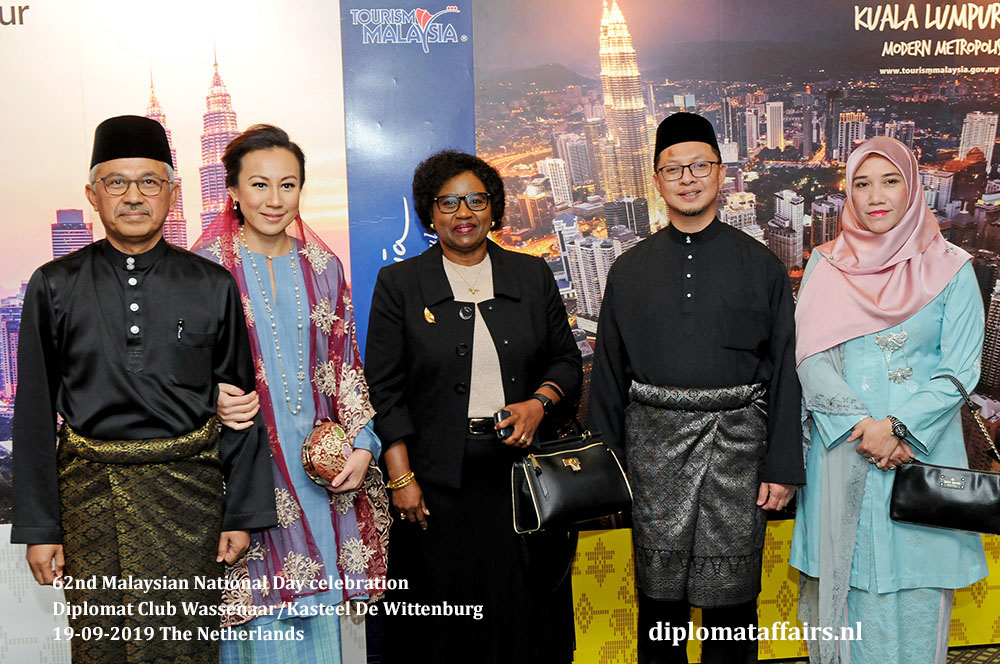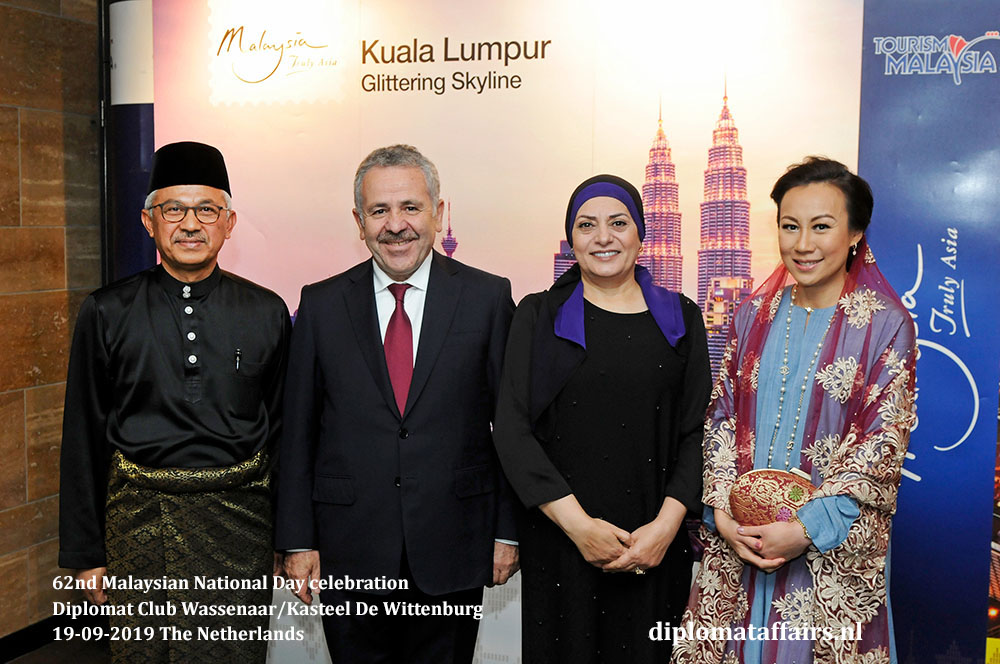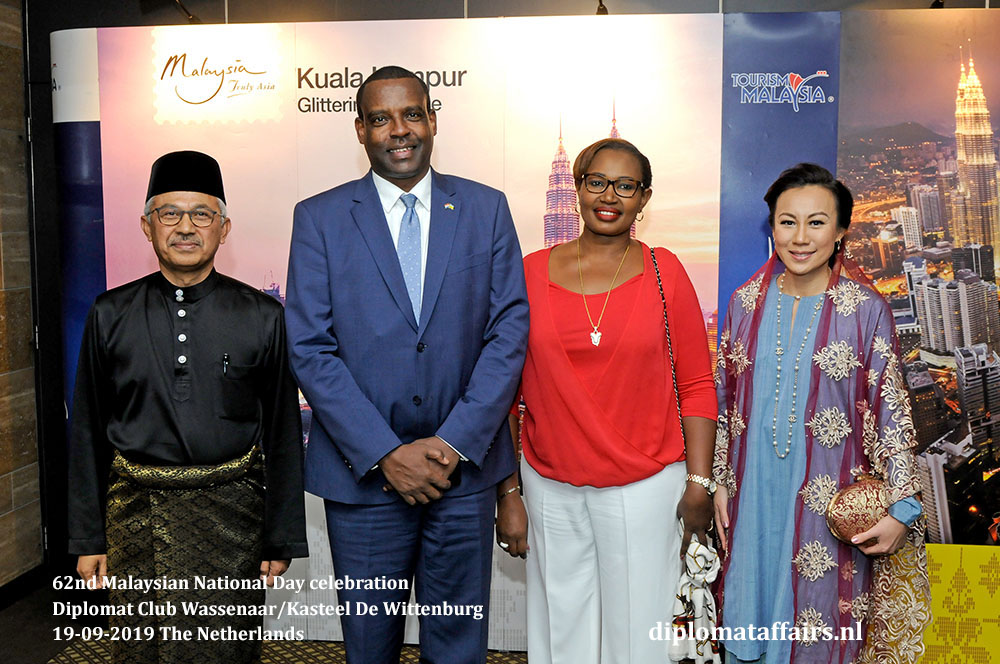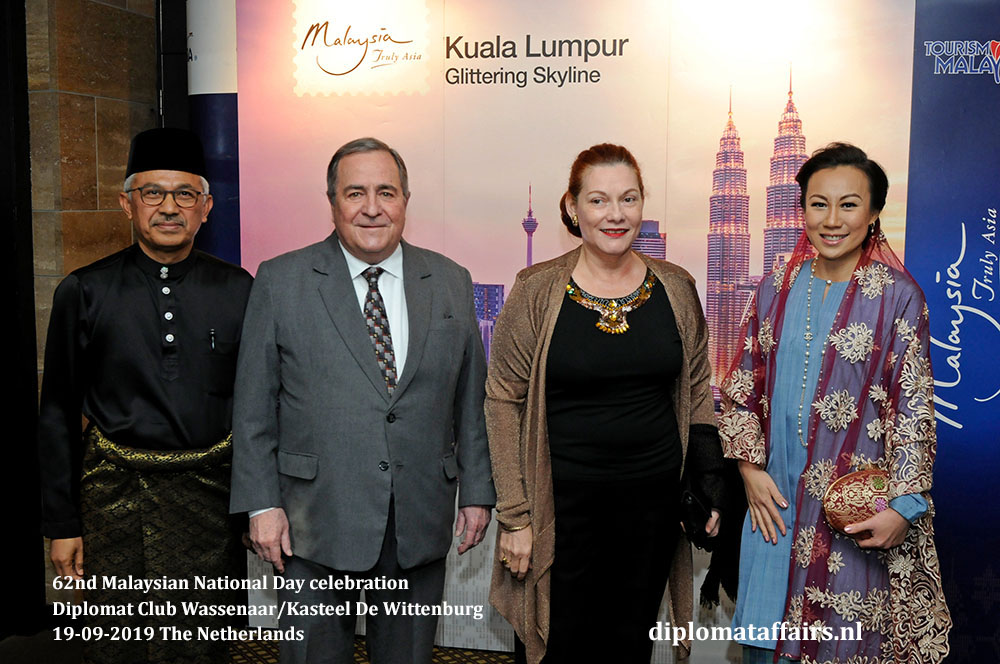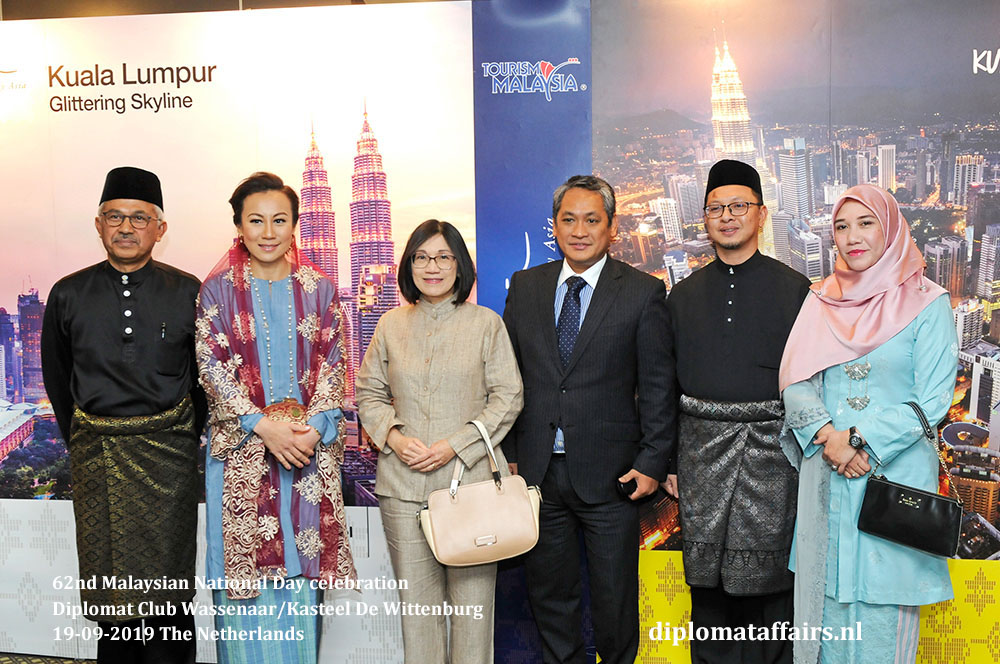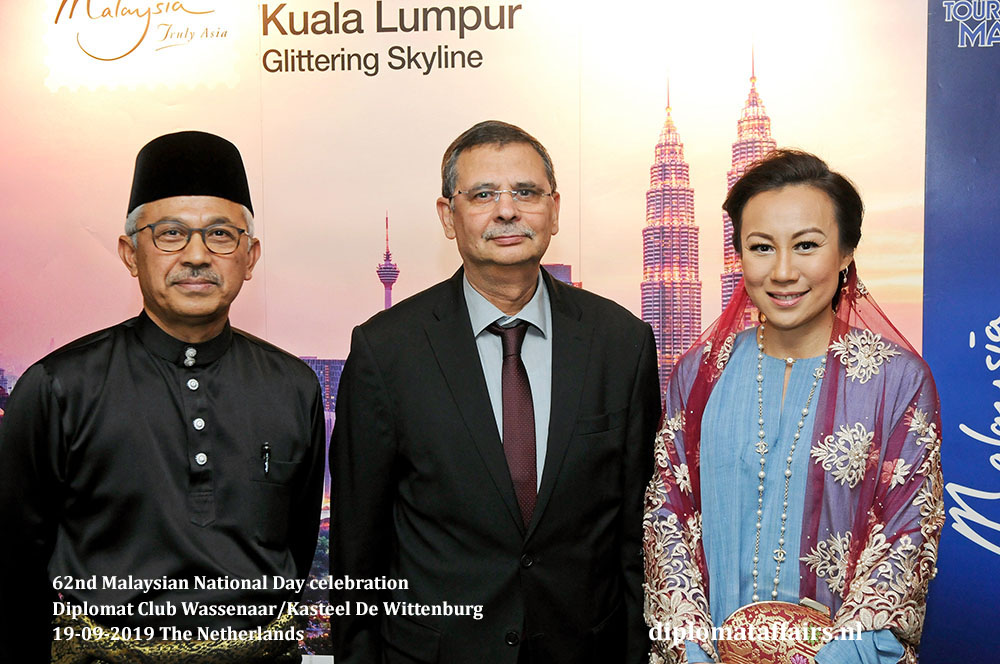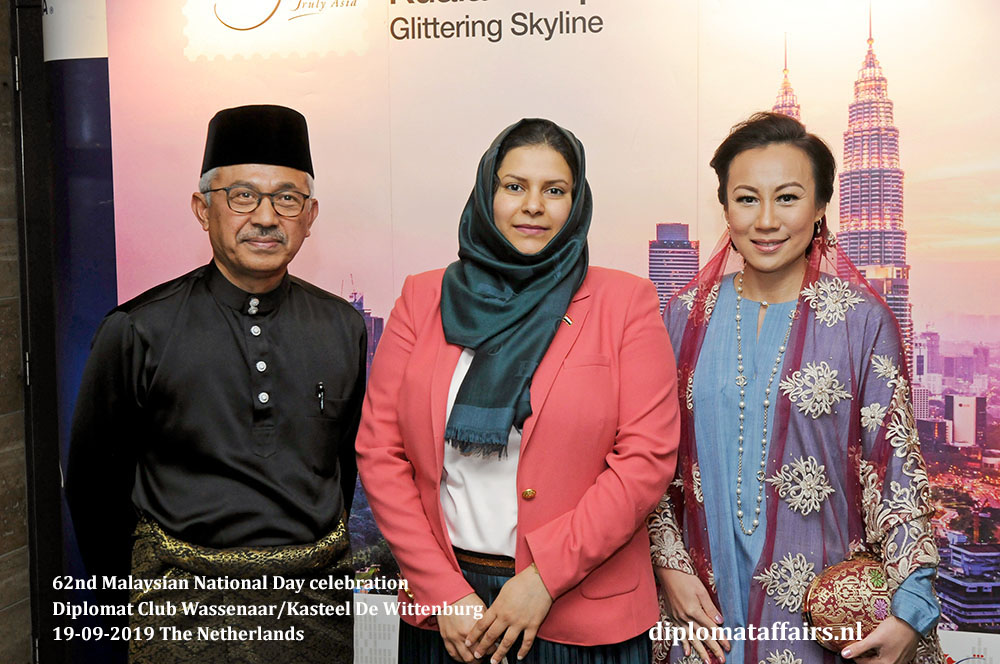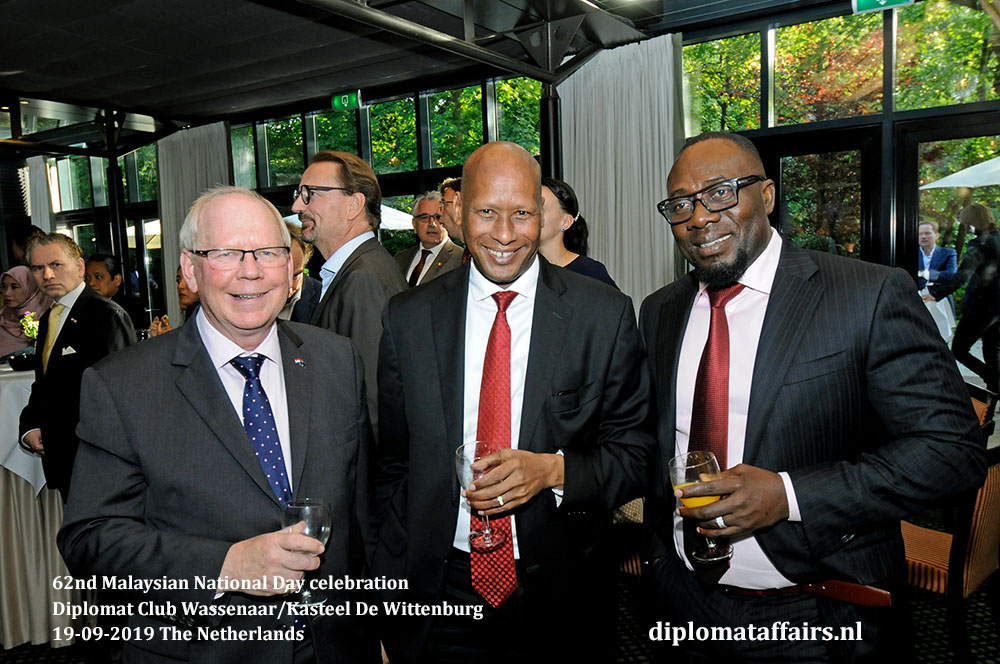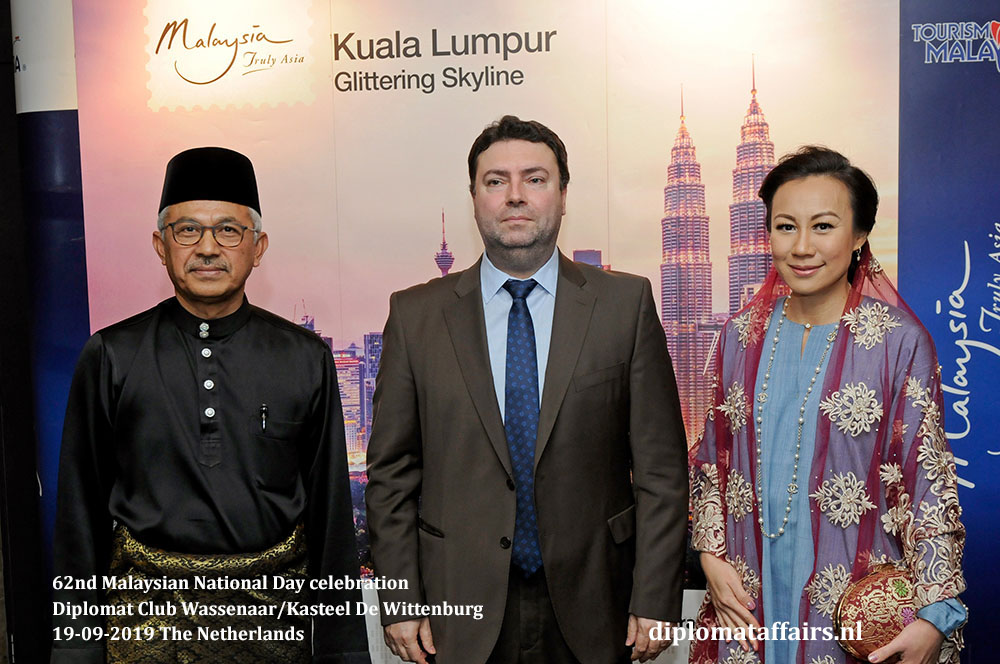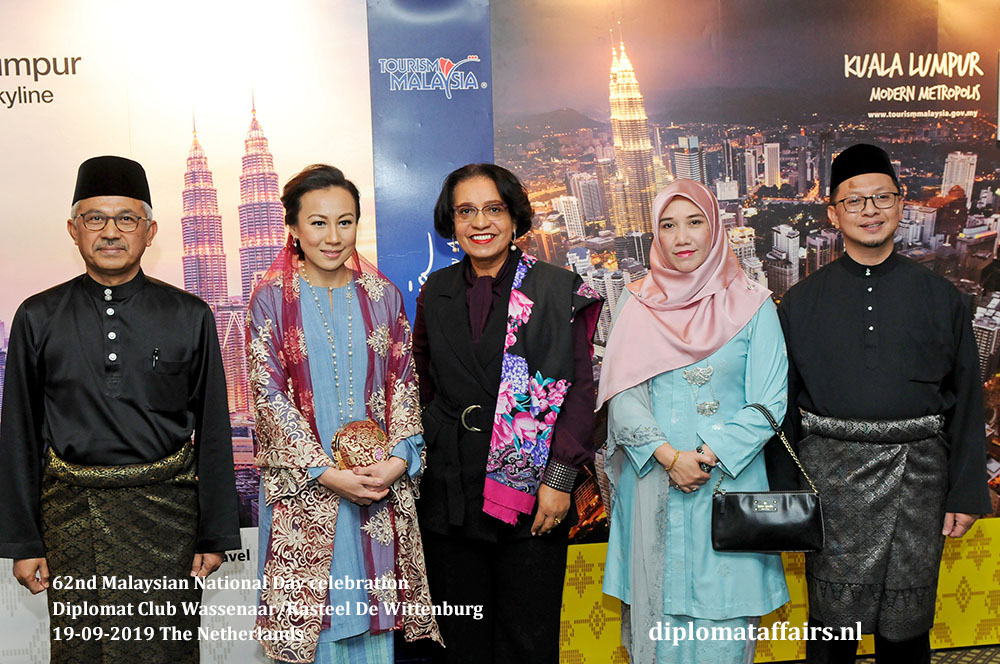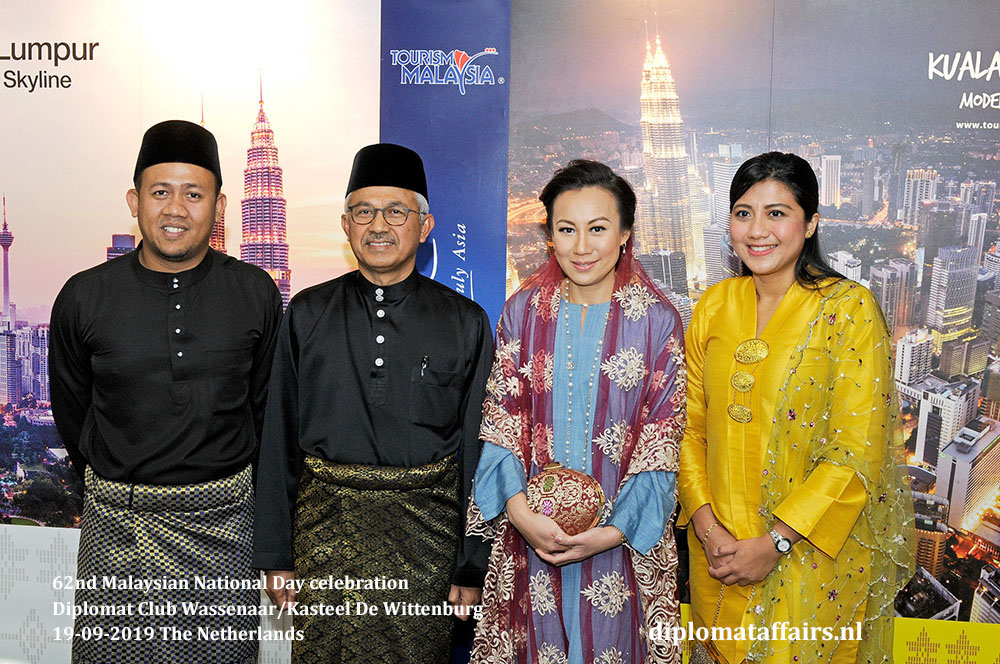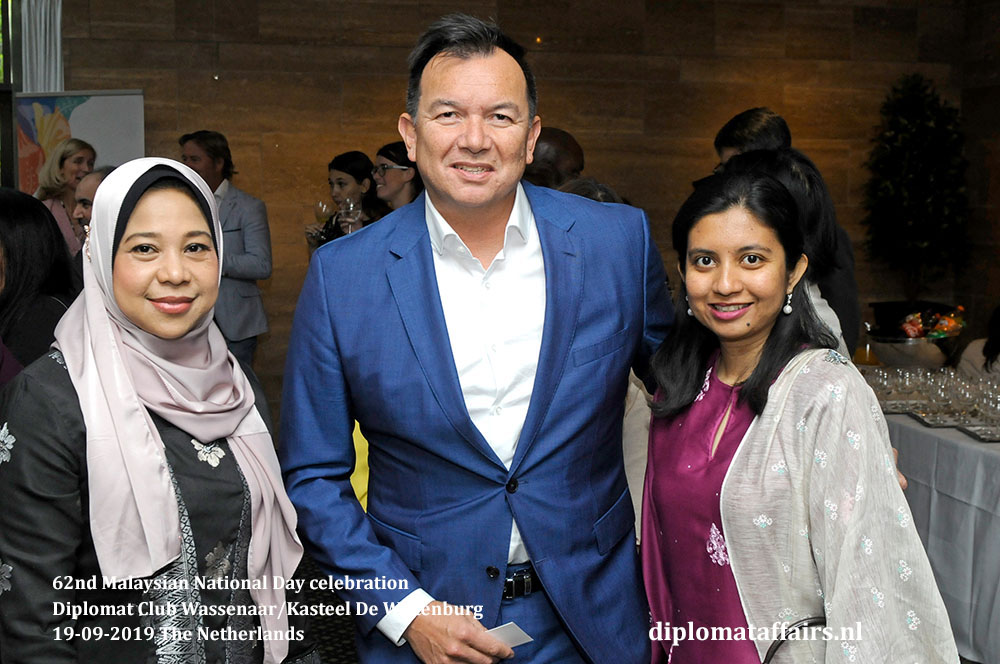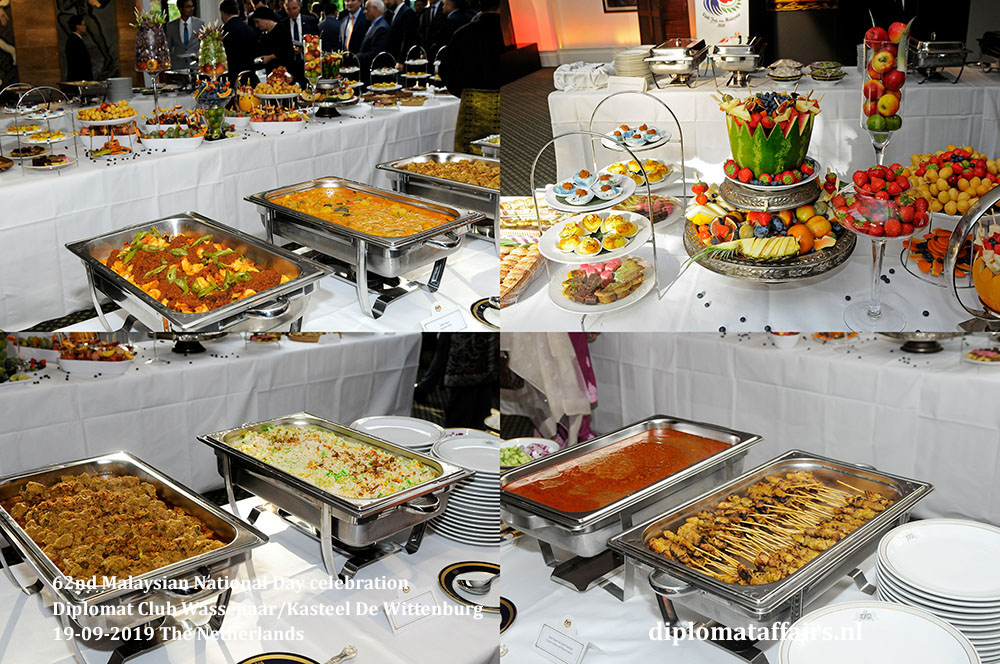 On the 19th of September 2019, the Ambassador of Malaysia to the Kingdom of The Netherlands, His Excellency Dato' Ahmad Nazri bin Yusof and his charming spouse, Mrs. Linda Zin welcomed hundreds of guests, representatives of the Royal House, of the Dutch Government, of International Tribunals and Organizations, and of course Ambassadors to the celebration of the 62nd Independence Day of Malaysia.
The occasion took place at Diplomat Club Wassenaar – Kasteel De Wittenburg though guests were immediately transported to the glittering skyline of Malaysia through the vibrant images displayed on screen, the colourful national attire and the enticing aromas of the delicious local food offered.
Ambassador Bin Yusof stressed in his speech that since achieving Independence in 1957: "Malaysia has progressed well and has positioned itself to be one of the most thriving economies in the developing world. From a predominantly traditional agriculture and tin mining-based economy in the 60s, to a knowledge-based industry, cutting-edge technology and a digital economy, at the same time moving towards a matured democracy".
His Excellency shared facts and figures and stated the importance of the Netherlands as one of the main friends and partners in Europe:
"Historically, relations between our two nations go back to the 17th century. I can confidently say that relations are strong, warm and friendly. Our relations are multifaceted, covering wide strategic areas of common interest, be that at bilateral, regional or global level. The Netherlands is our second largest trade partner in Europe after Germany, and Malaysia's 14th largest export destination worldwide. Trade between the two countries was valued at almost EUR 7 billion last year and The Netherlands is the second largest source of FDI from the EU into Malaysia since 2018. We currently have more than 250 Dutch companies and businesses with operation or investment at various levels and sectors in Malaysia". His Excellency, Dato' Ahmad Nazri bin Yusof concluded by extending sincere greetings and well wishes to His Majesty the King, Her Majesty the Queen, the Royal Family and the people of The Netherlands.
You may also like...
Sorry - Comments are closed