Bangladeshi artist Khursid Alam Saleem in the City of Art and Culture of the Hague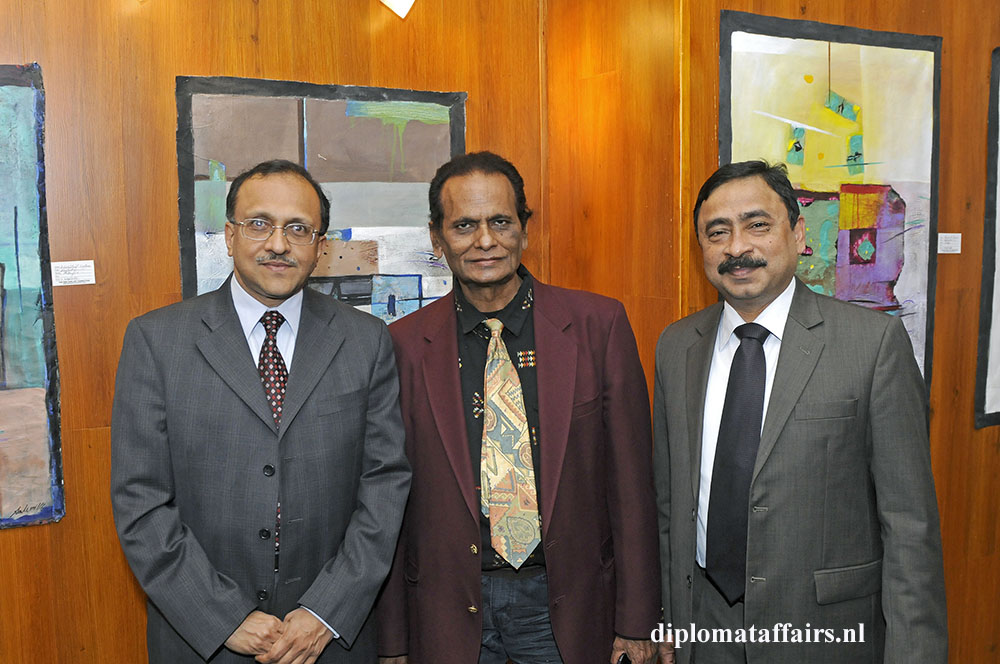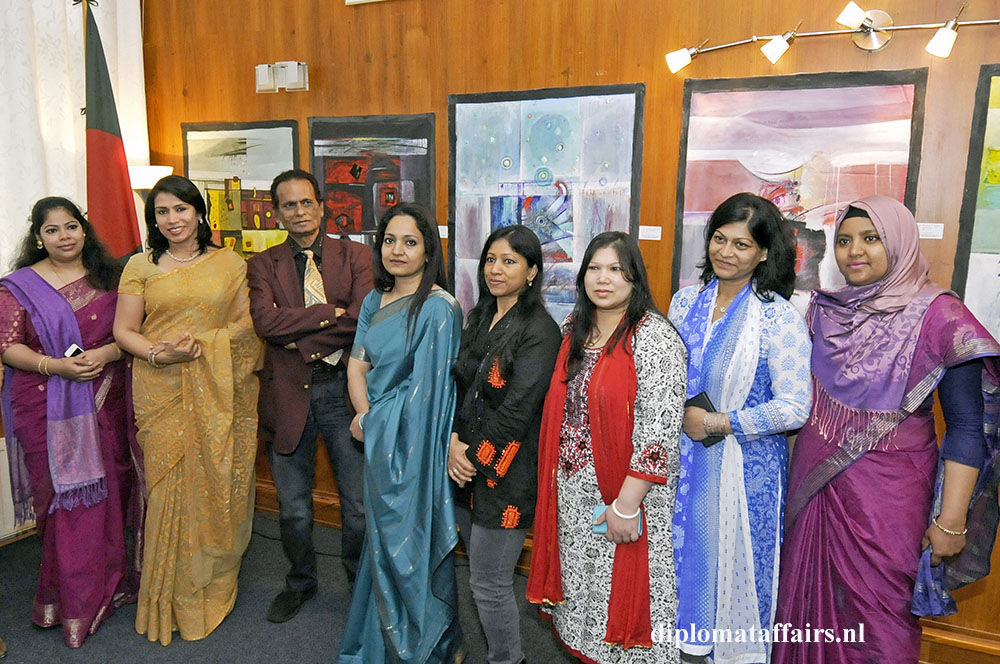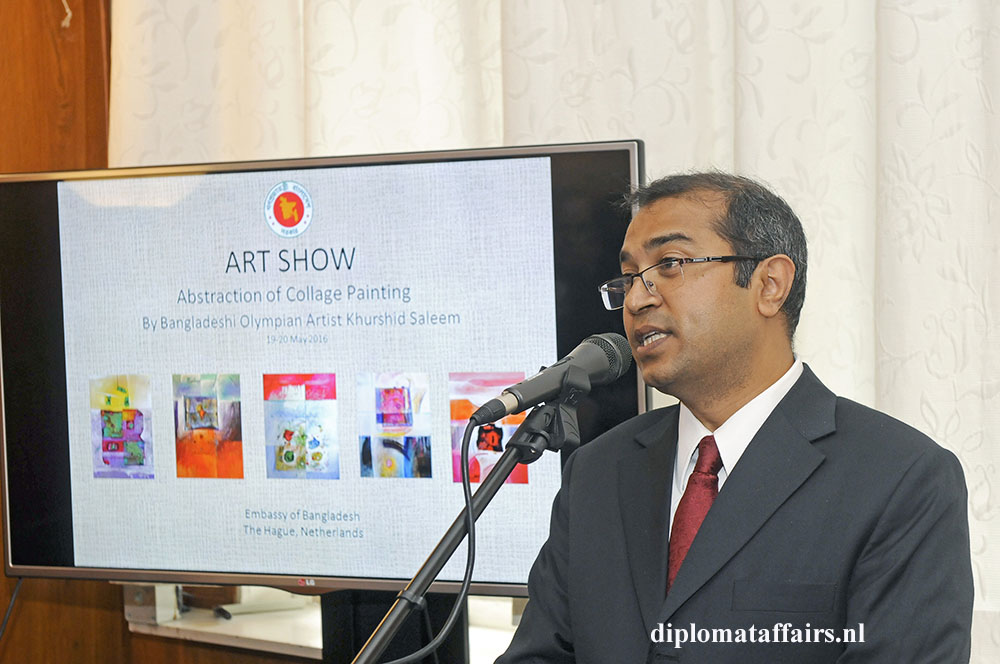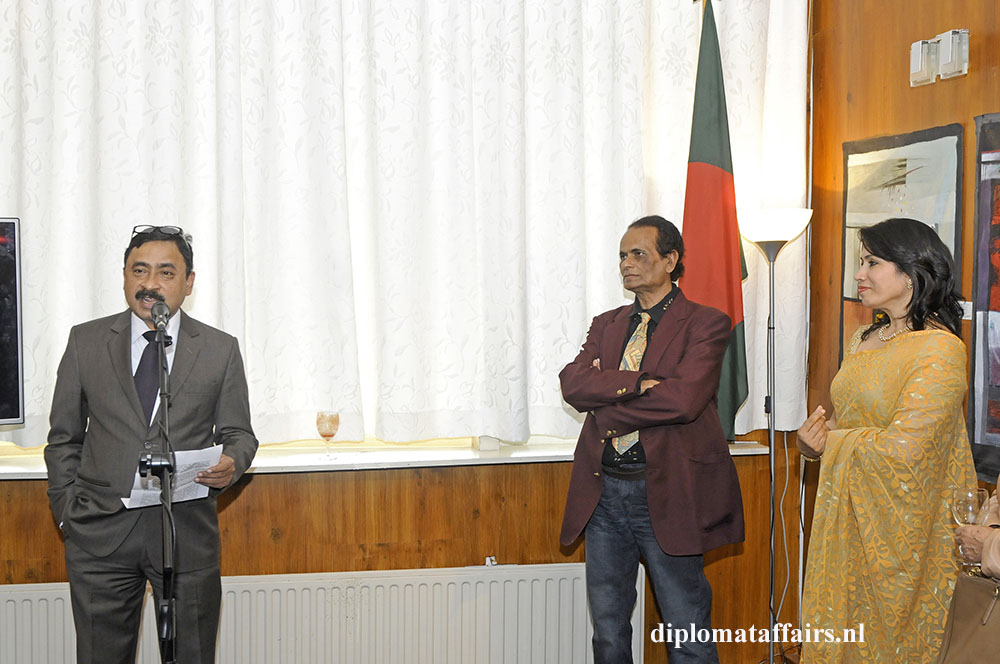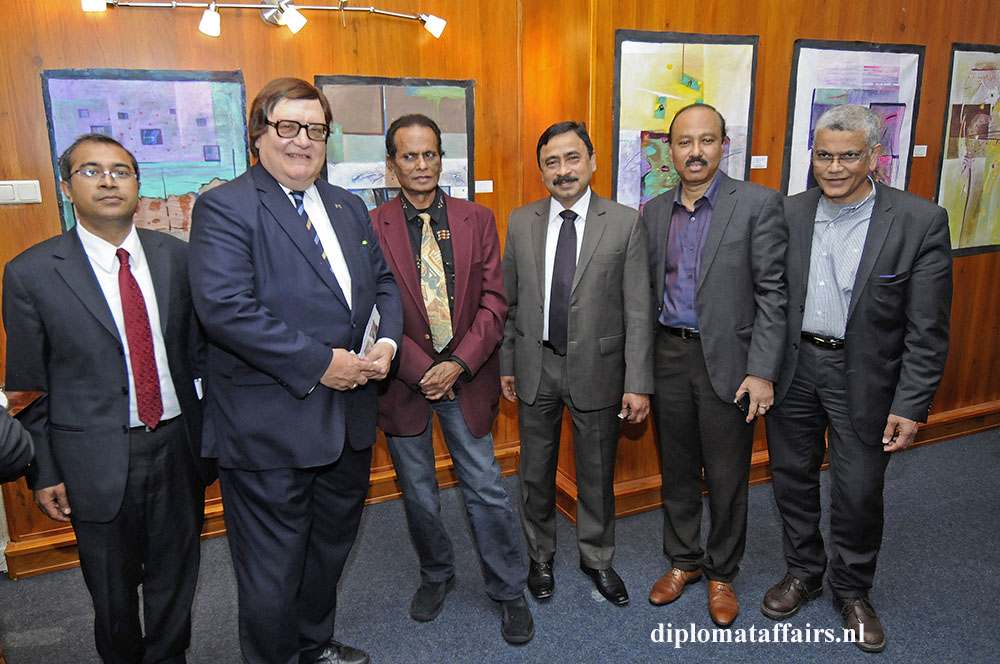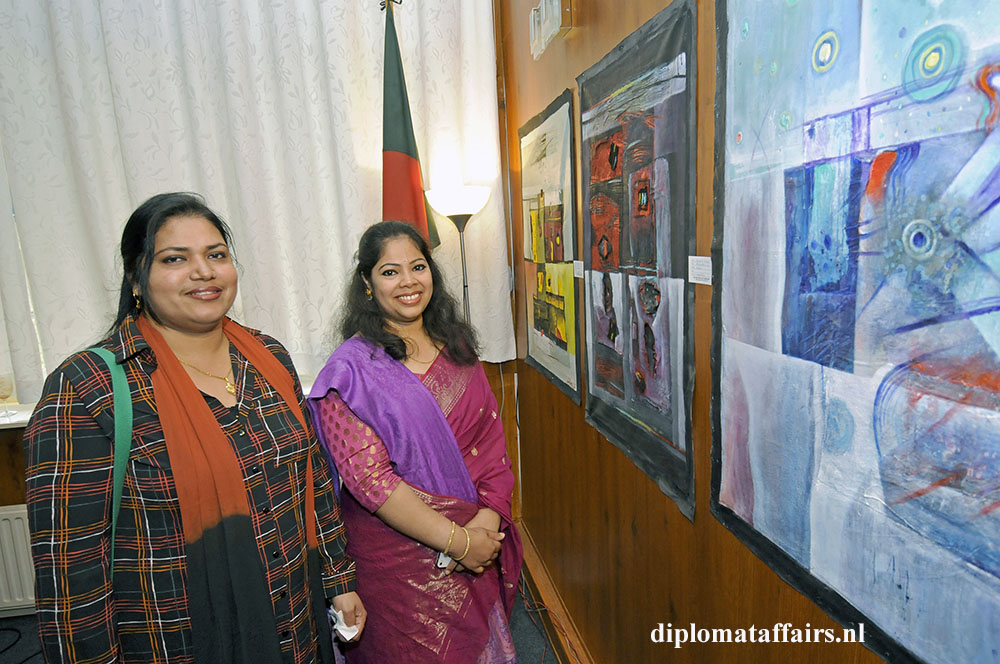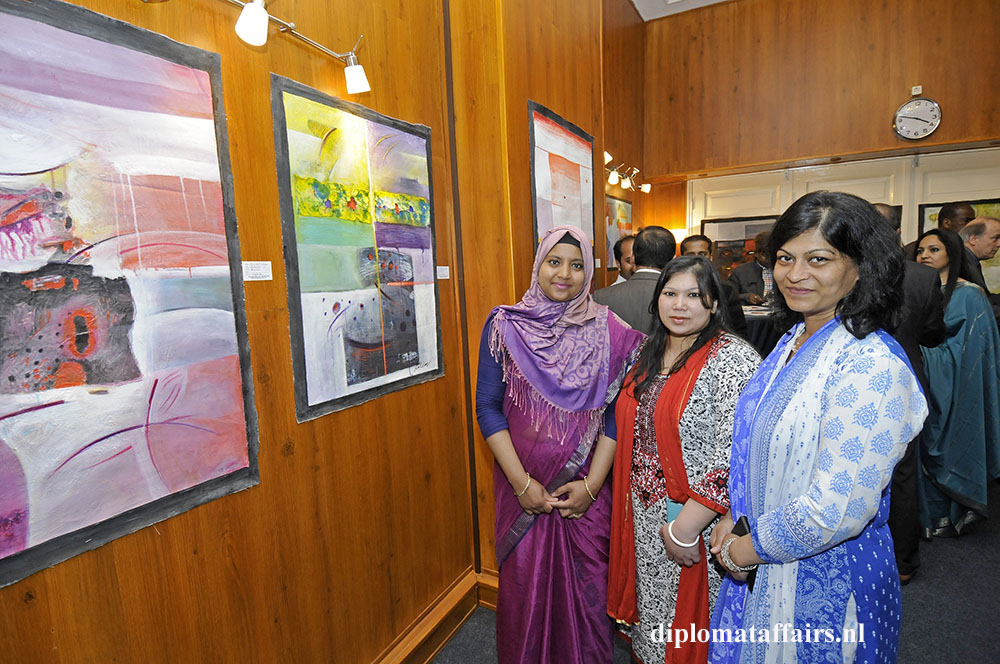 On a windy spring afternoon in May, Ambassadors, dignitaries, and friends of Bangladesh gathered at the Embassy, at the invitation of H.E Mr Sheikh Mohammed Belal for a reception in honour of the Art Exhibition: "Abstraction of collage painting" by New York- based Olympian Artist Mr Khursid Alam Saleem.
Ever since meeting this Bangladeshi born artist during his posting in Washington, the Ambassador had hoped to exhibit his work, and is delighted for it to be for the Embassy's first Art exhibition in the City of Art and Culture that is The Hague. "Bangladesh", said the Ambassador," is a melting pot of races and religions which is so well-reflected in the culture, architecture, art, of this unique and diverse country."
Mr Khursid Alam Saleem has held over 63 solo exhibitions and won many awards and recognitions around the world, including the Olympic Gold Medal for the fine arts in Beijing 2008. Mr Saleem explained that originally the Arts were included in the Olympics. Now living in New York for the past 30 years, he sees his work as Western rather than traditional and is proud to be part of the rich heritage in art and culture of Bangladesh.
After the speeches, guests mingled amongst these works of abstract collage, bursting with colour and vibrancy inspired by nature.
The beautiful saris worn by the Embassy spouses, in particular The Ambassador's spouse, Dr. Dilruba Nasrin radiant in a hand-woven Jamdari sari, added to the beauty of the ensemble.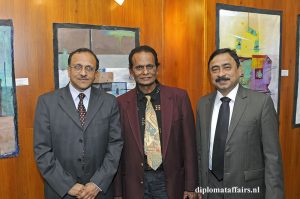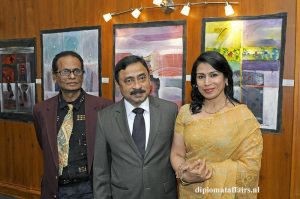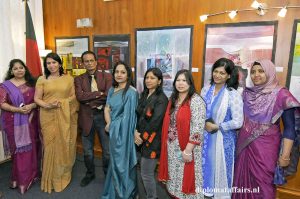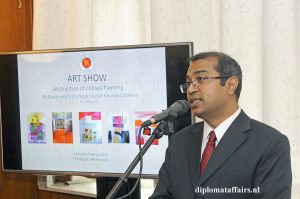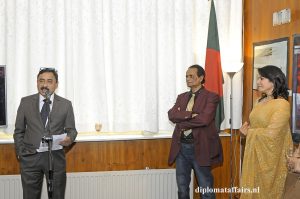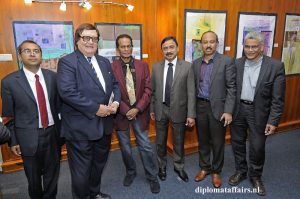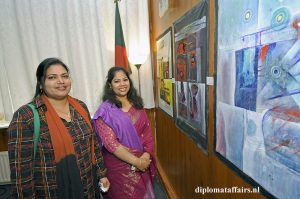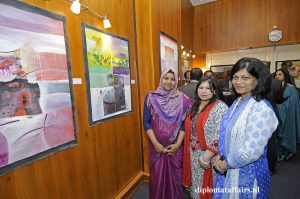 You may also like...
Sorry - Comments are closed