Peace concert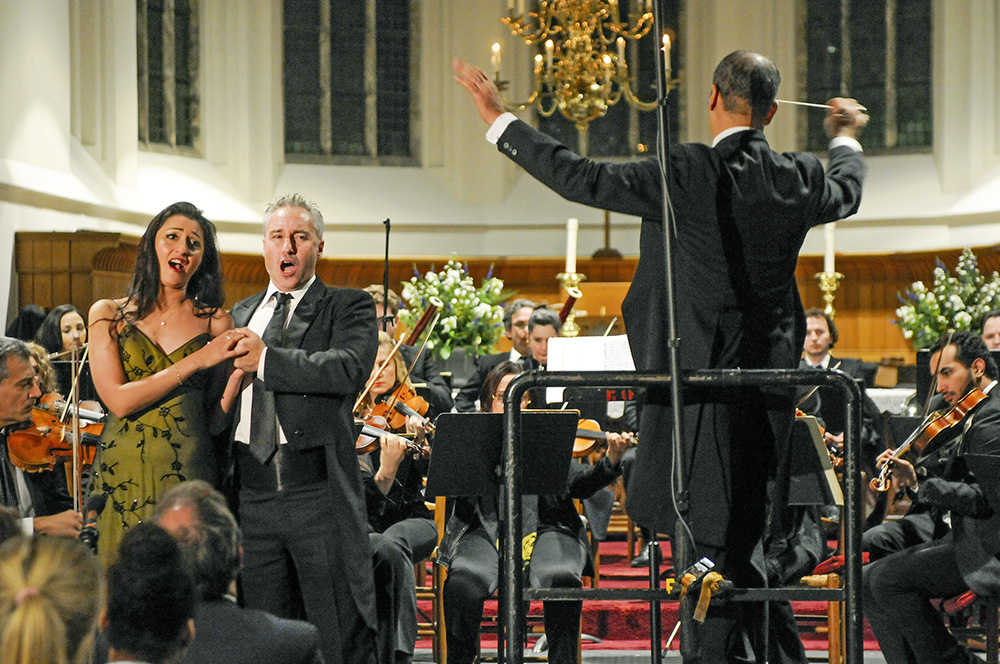 Un son unique – a unique sound »
In the beginning of December a committee of several international courts, embassies and foundations organized a series of exceptional concerts with the l'Orchestre pour la Paix / the Orchestra for Peace. Approximately forty musicians from the Mediterranean region came together for one week in The Hague to rehearse and to perform a classical repertoire of popular compositions from Mozart Bach and Mendelssohn. The well attended concerts in the auditorium of the Peace Palace, at the Kloosterkerk Den Haag, but also at the Vredeskerk in Amsterdam and at the UNSECO in Paris proved to be a huge success.
Beyond the symbolic concept of bringing together the musicians of different nationalities, including Israeli, the group was led by an Egyptian conductor (Nader Abbassi : just excellent !) The audience was captivated by the high artistic level of the music and undoubtedly shared moments of pure musical delight. Mr François Roux, Head of Defense office at the Special Tribunal for Lebanon, and the main coordinator of the different partners, organizations and sponsors, said in his welcome speech that this orchestra can create a unique sound through the universal language of music.
Still it needs more than just musical literacy to overcome borders and obstacles for such an event. The founder of the Peace Orchestra, the Argentinean pianist and UNESCO Ambassador, Miguel Angel Estrella, also explained his convictions and engagement. He even performed himself on the piano and with the orchestra the concerto in a-minor by Bach.
The organizers have to be recognized for offering this peace concert only a few short weeks before Christmas: a highly symbolic event in the capital of Peace and Justice. The vision, will and solidarity of many gives us the hope that further initiatives of this kind will be organized in the future. Maybe a new child is born…
Martin Beyer
Alliance française
You may also like...
Sorry - Comments are closed