The board of the Ambassadors' Spouse's Association (ASA) bid farewell to Mrs. Tatiana Delvalle, tot ziens dear friend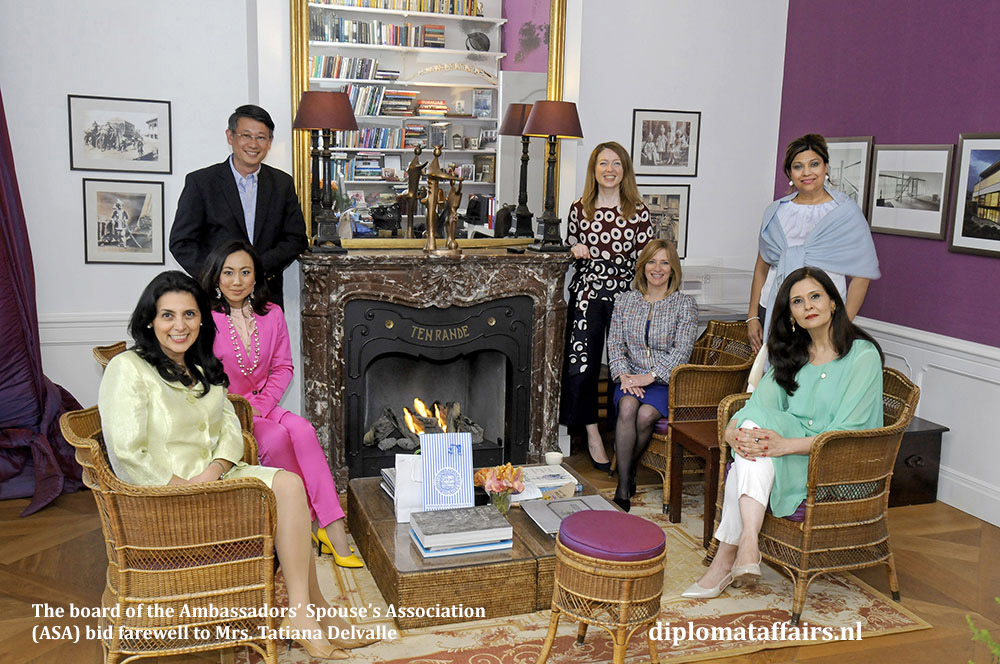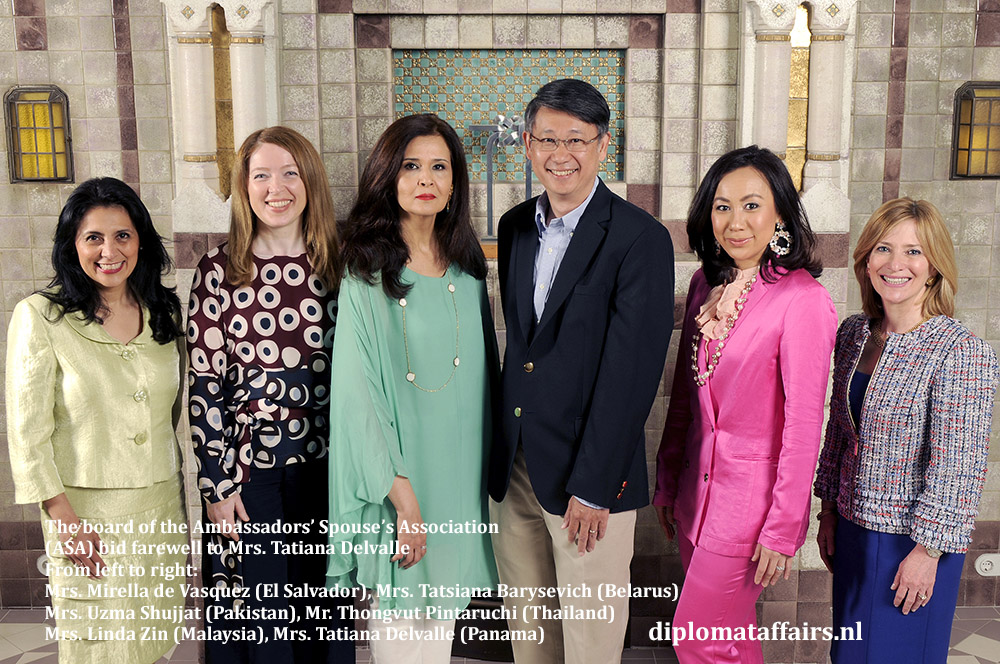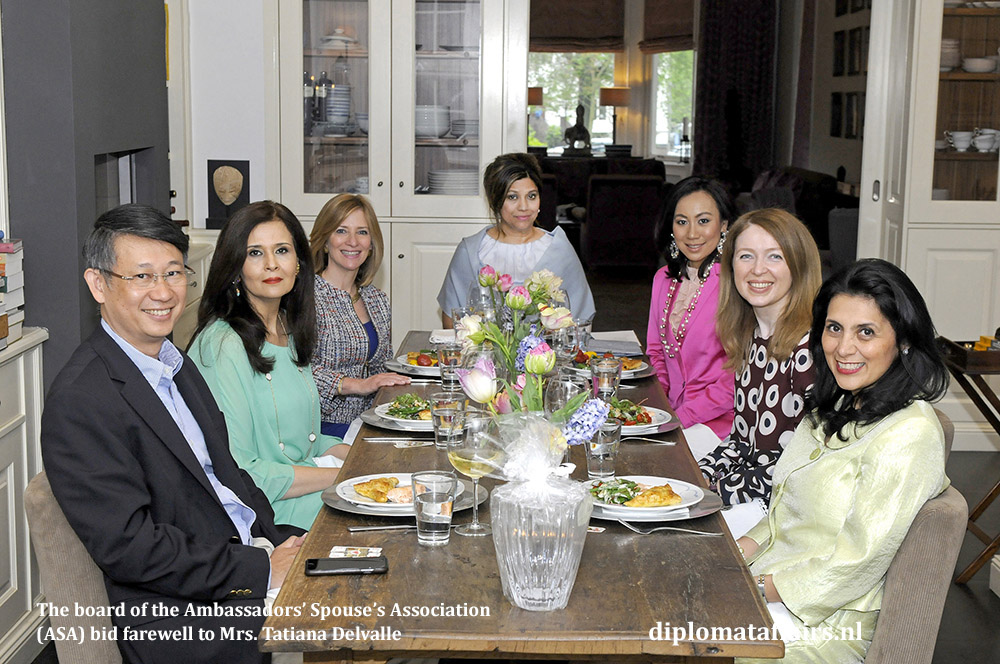 On May 2nd, 2019, a special lunch was hosted at Villa TenRande to bid farewell to one of the board members of the Ambassadors Spouses Association, Mrs. Tatiana Delvalle, spouse of the Ambassador of Panama H.E. Mr. Willys Delvalle.
The Board members: Mrs. Tatsiana Barysevich (Belarus), Mrs. Mirella de Vasquez (El Salvador), Mrs. Linda Zin (Malaysia), Mrs. Uzma Shujjat (Pakistan), and Mr. Thongvut Pintaruchi (Thailand), together with the Founder of Diplomat Club Wassenaar and Publisher of Diplomat Affairs Magazine , Mrs. Shida Bliek hosted a farewell lunch in honour of this remarkable woman who earned the appreciation of both the Diplomatic and the Dutch community.
The Ambassador's Spouses Association (ASA), founded in 2008, says in this way goodbye to one of their most active and social board members, who is returning to Panama after four years in the Netherlands, she will not be easily forgotten.
Mrs. Tatiana Delvalle, familiar to the Diplomatic world as many of her family members served as Diplomats, was delighted with her stay in the Netherlands and everything she had the chance to learn here by being actively involved with ASA, organizing all variety of events and outings to discover in more depth the people and the culture of the Netherlands.
We vividly remember welcoming Ambassador Willys Delvalle, the Ambassador of Panama and Mrs. Tatiana Delvalle to Diplomat Club Wassenaar, on May 31st, 2015, and wish them all the best in their future careers.
Read other articles:
A warm welcome for new ambassadors
Interview with the Ambassador of Panama H.E. Willy Delvalle 2015
Panamanian evening in Rotterdam 2016
You may also like...
Sorry - Comments are closed