A triple celebration for the Kingdom of Thailand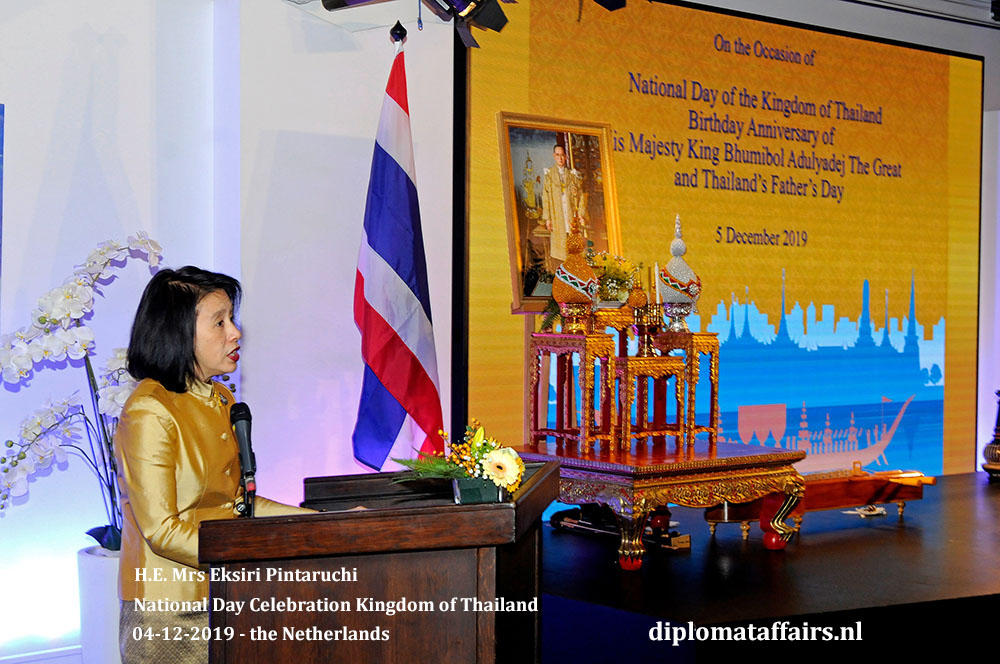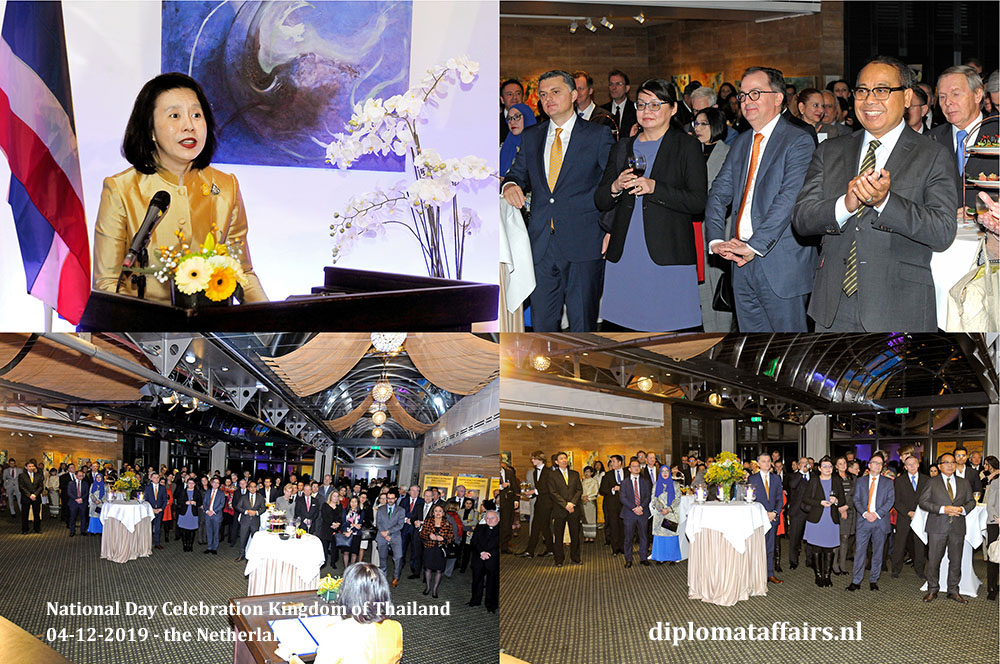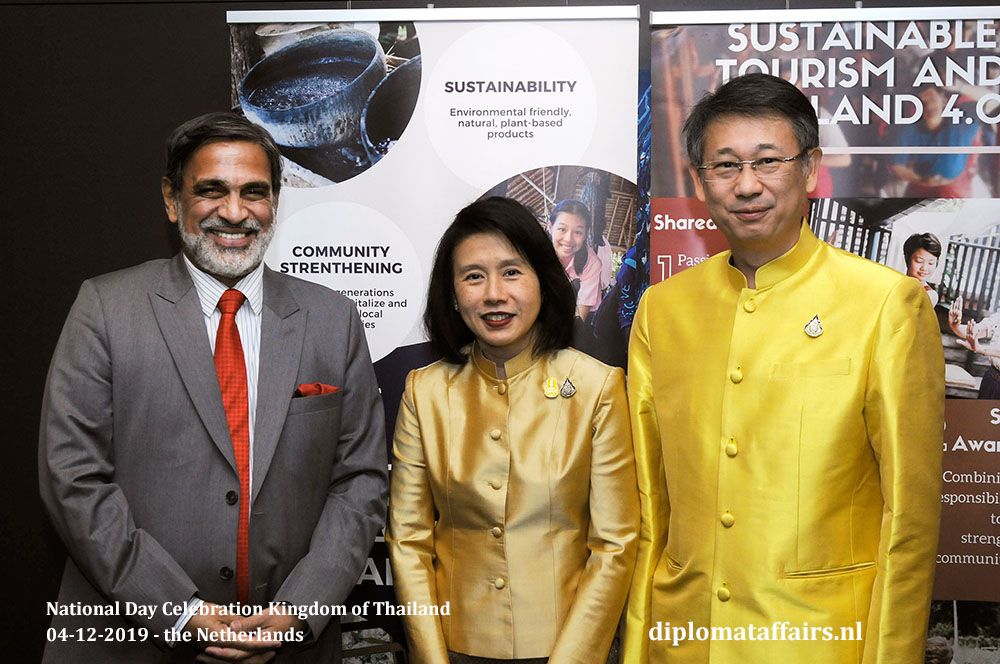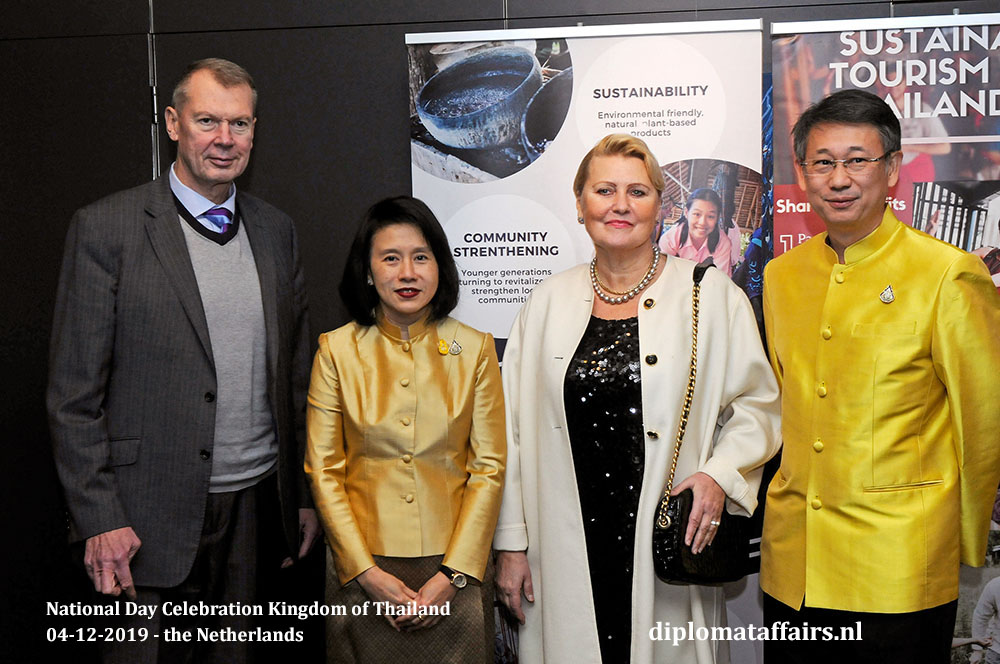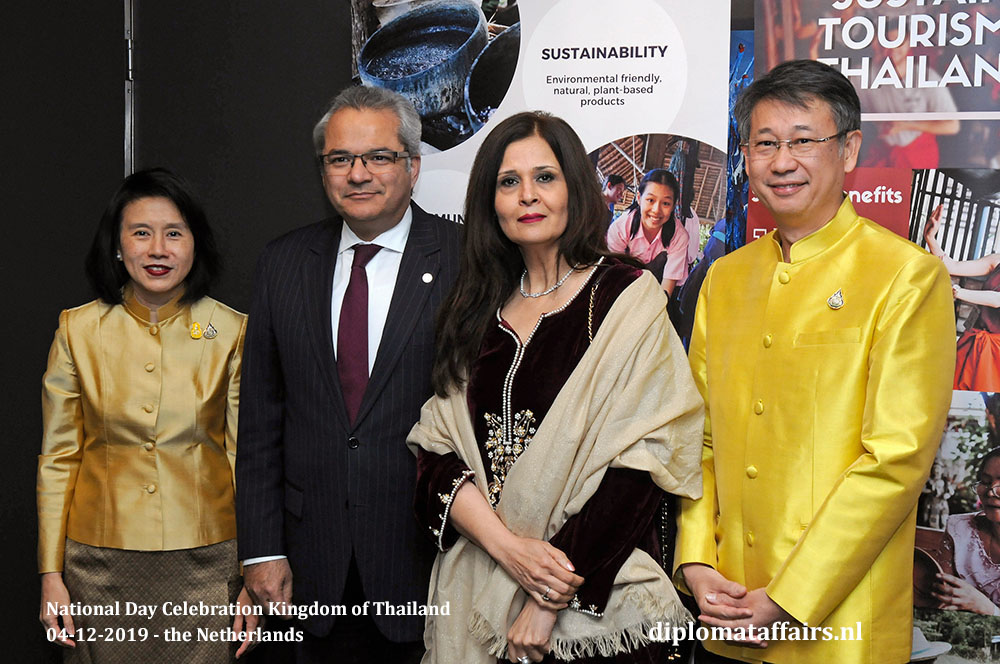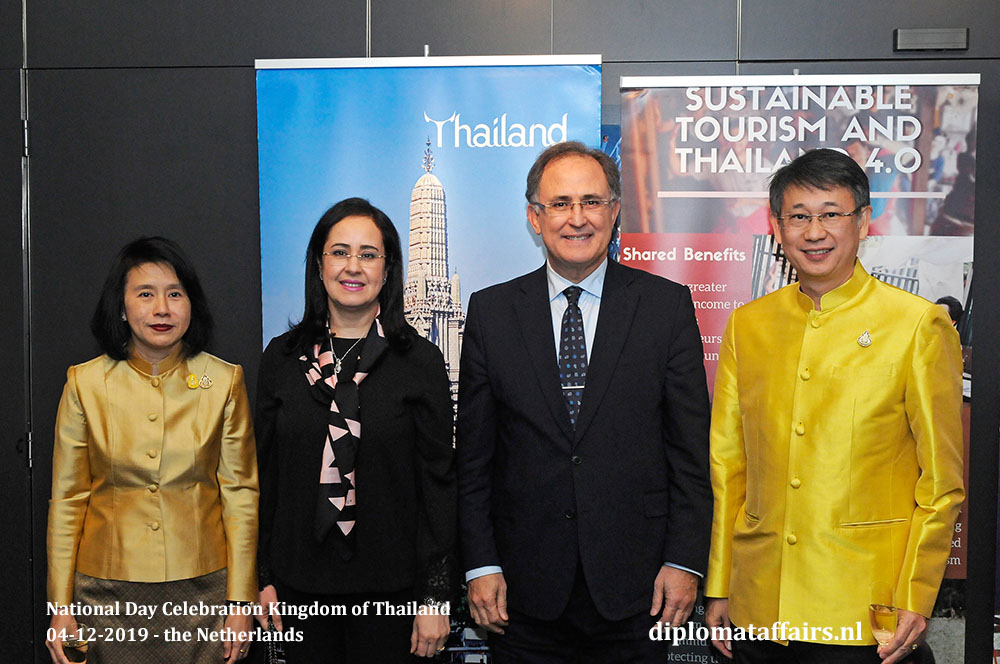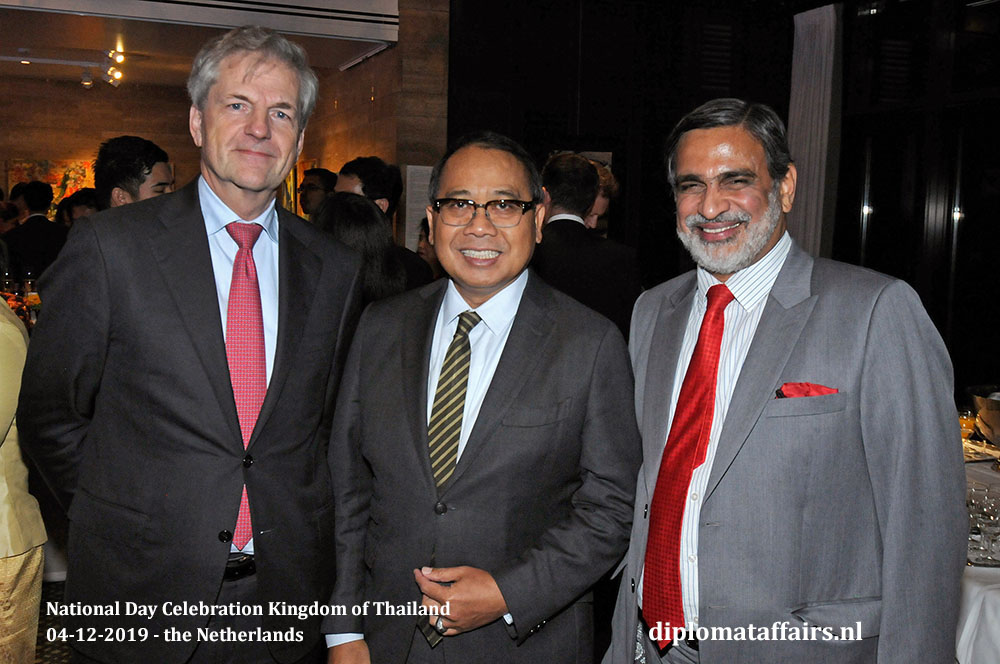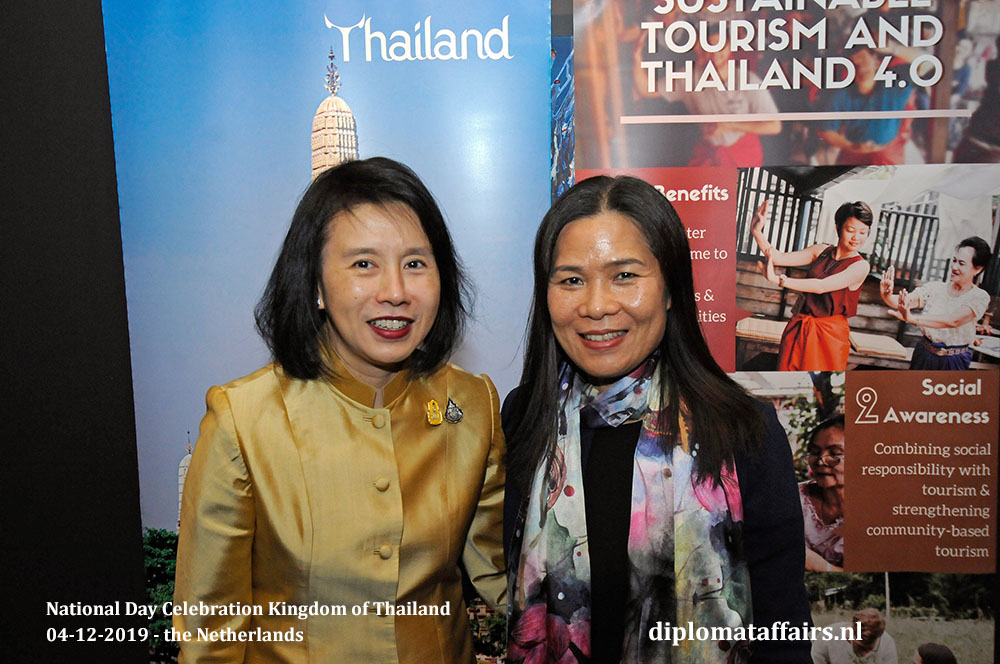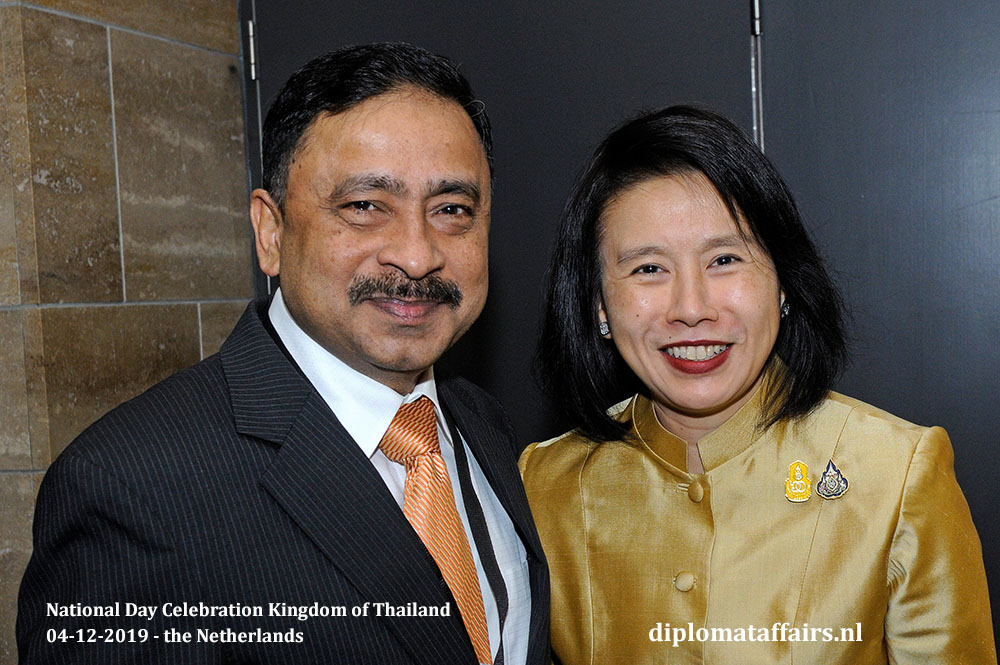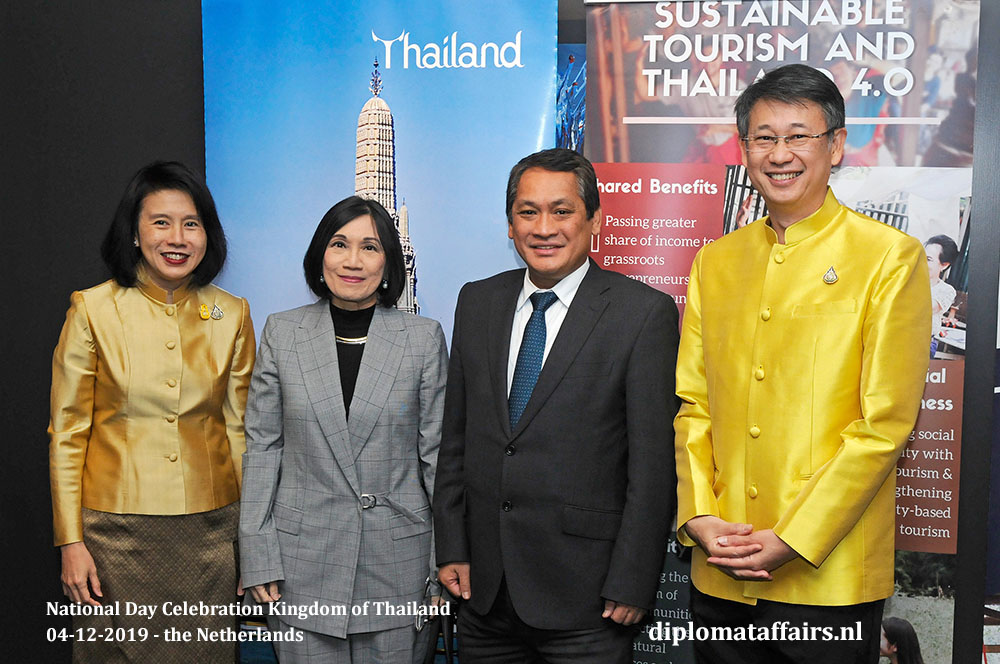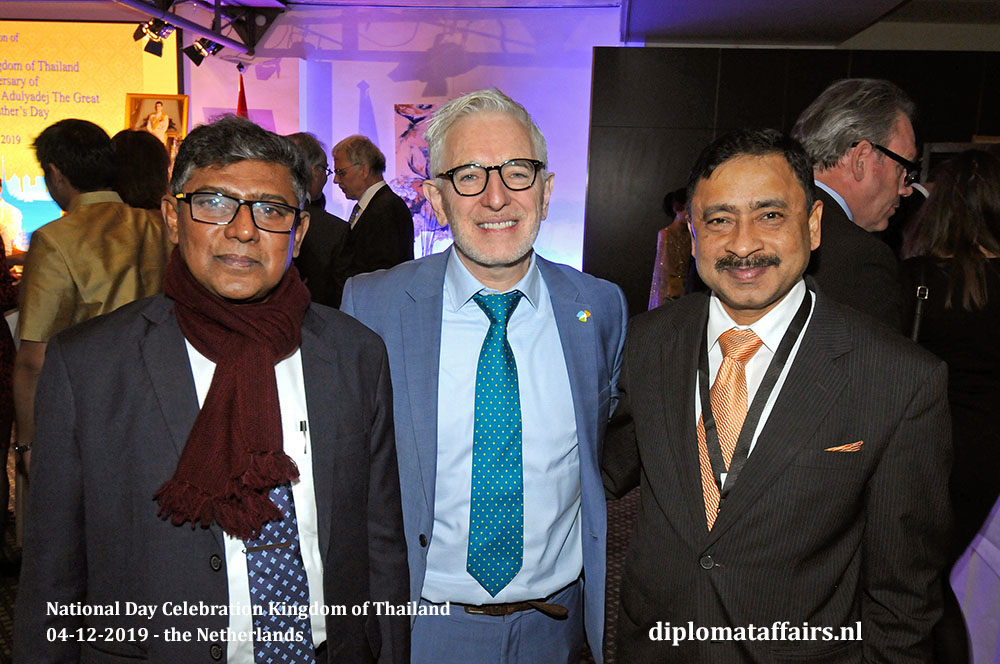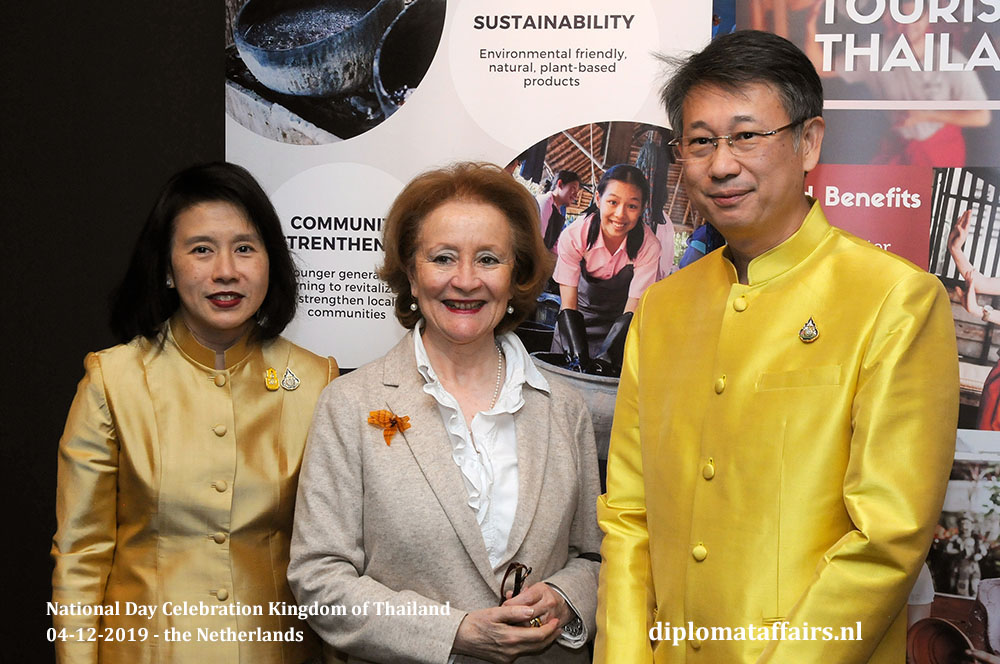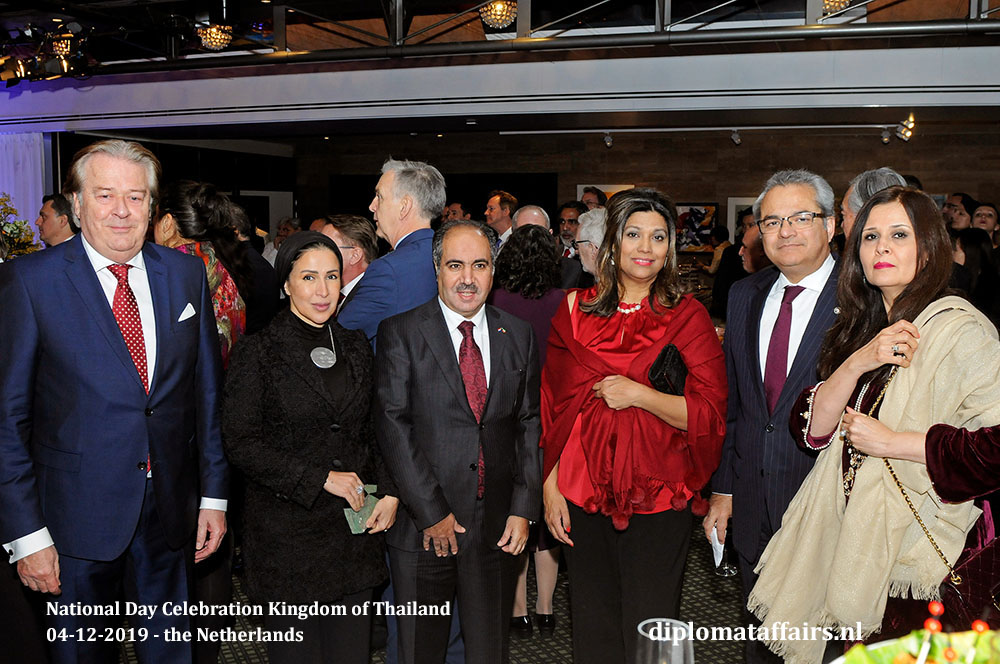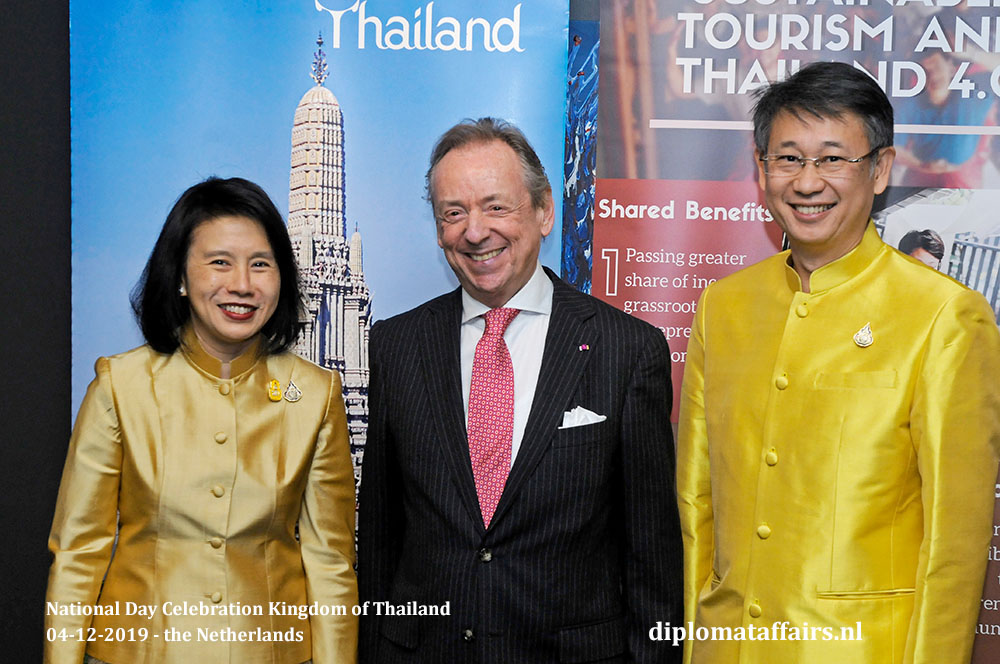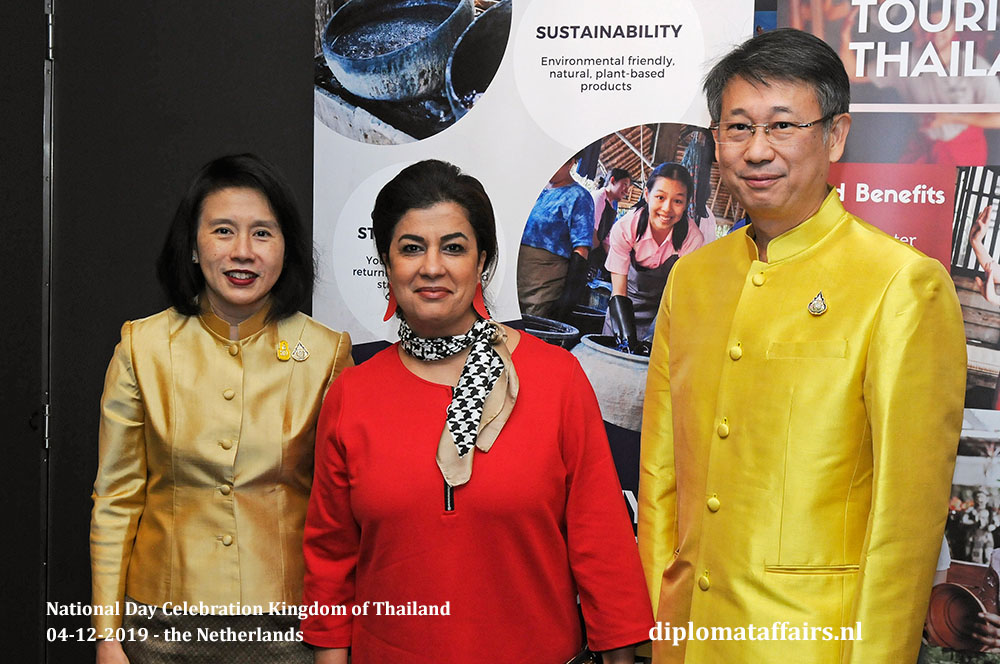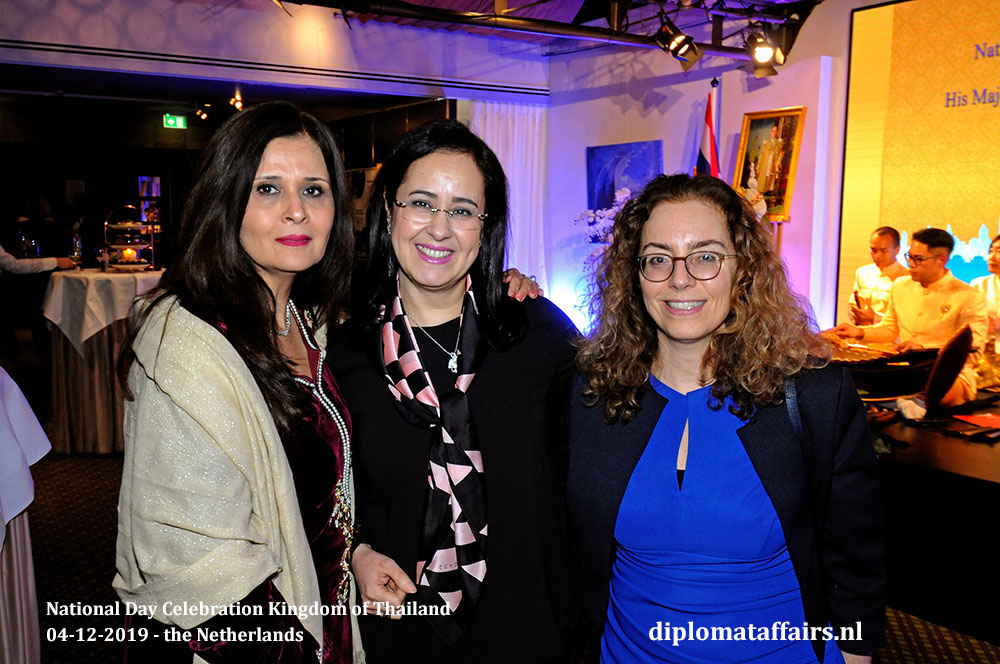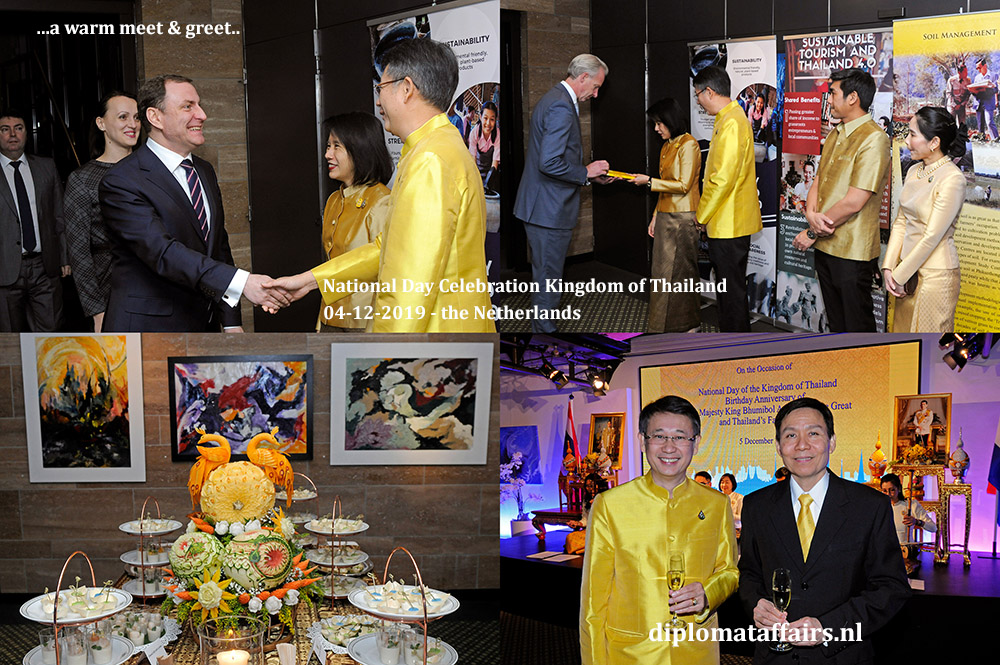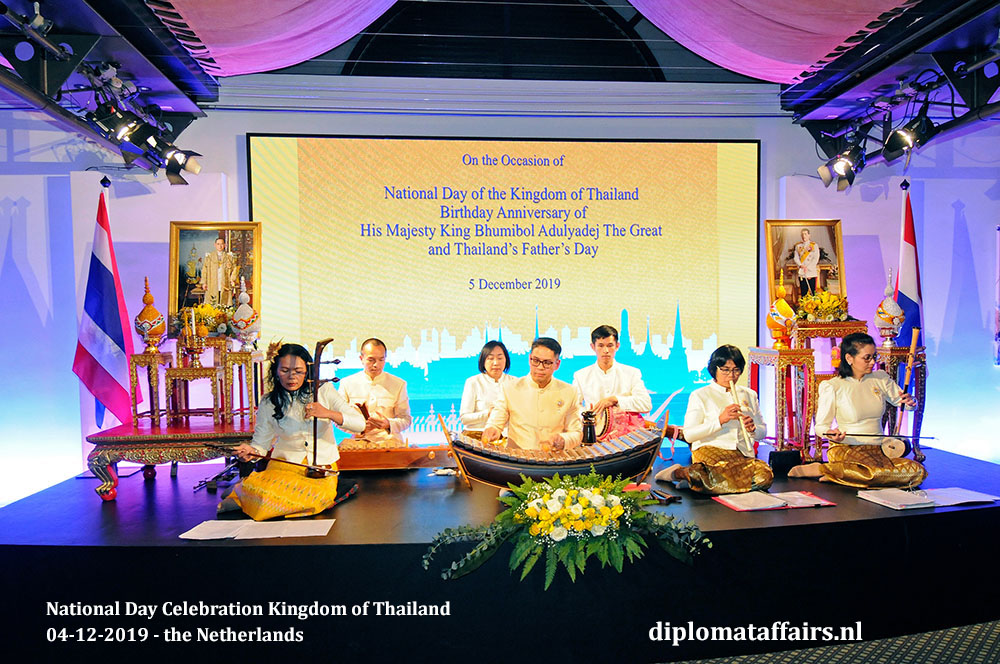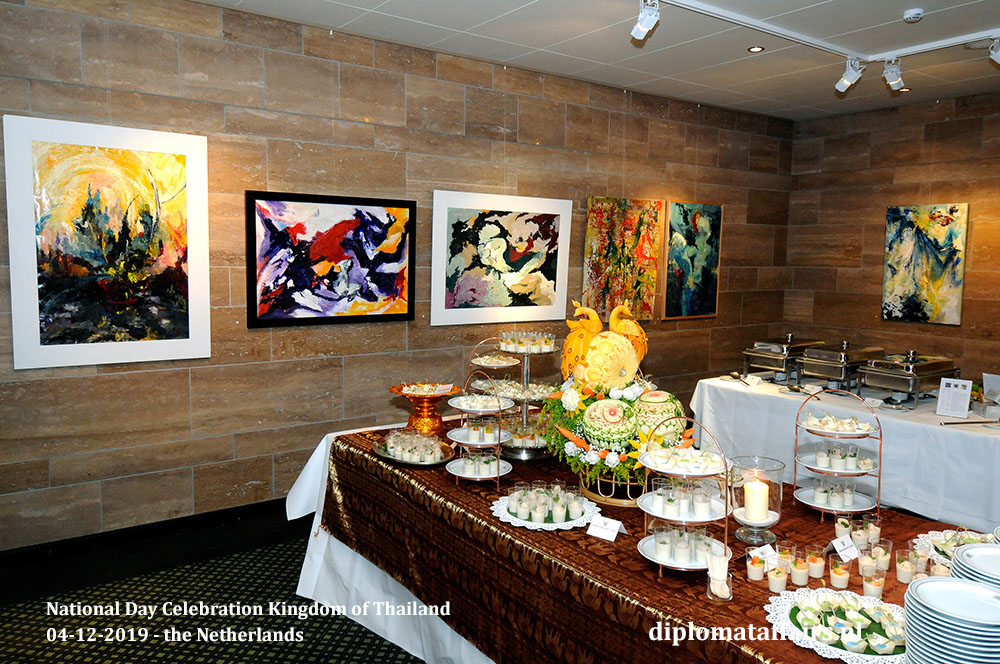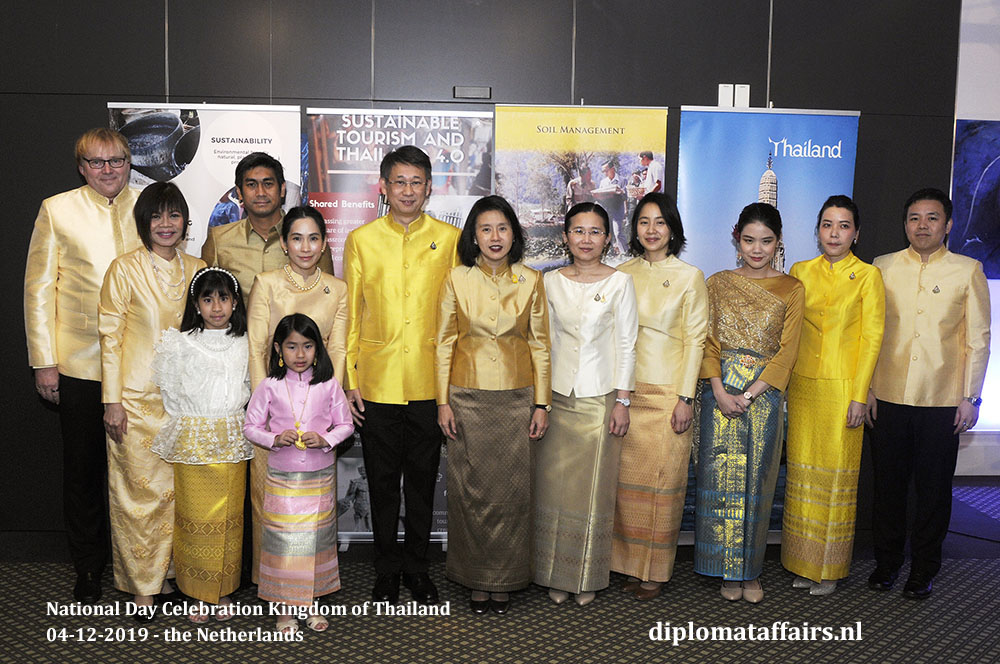 The Ambassador of the Kingdom of Thailand to the Kingdom of the Netherlands, Her Excellency Mrs. Eksiri Pintaruchi welcomed hundreds of guests, representatives of the Dutch Government, of International Tribunals and Organizations, and of course Ambassadors to the celebration of the Thai  National Day, which also marks the Birthday of the late King Bhumibol Adulyadej.
The occasion took place at Diplomat Club Wassenaar – Kasteel De Wittenburg on December 4th, 2019.
In her speech, her Excellency explained it was actually a triple celebration, as December 5th marks not only National Day and the Late King's birthday but also Thai Father's Day. Ambassador Pintaruchi paused to mark the many achievements during the late King's 70-year reign. He became known as the "Development King" and to that effect received the first UNDP Human Development Lifetime Achievement Award in 2006, from Mr. Kofi Anan.
2019 in Thailand saw the coronation of his Majesty King Maha Vajiralongkorn Phra Vajiraklaochaoyuhua (King Rama X), general elections, and the chairmanship of ASEAN.
Thailand pursues its mission of installing a sustainable democracy through an inclusive political process with focus on equitable economic growth, environmental protection and investment in human capital.
As Her Excellency said: "Thailand remains an attractive investment destination due to its macroeconomic stability, ease of doing business environment, quality infrastructure, competitive labour force and strong investment incentive measures" and looks forward to pursuing obligations and partnerships.
Many concrete achievements were attained during the ASEAN summit chaired by Thailand in November as they look towards a sustainable, people-centred and inclusive community.
The 415 years diplomatic relations between Thailand and the Netherlands continues to grow with The Netherlands now ranking first among Thailand's EU investment partners with an average trade value between the two of over 6 billion Euro. 2020 will see the first political consultation between the two countries.
Her Excellency concluded her speech by inviting the guests to join her for a toast to the good health and happiness of His Majesty King Maha Vajiralongkorn Phra Vajiraklaochaoyuhua of Thailand, and His Majesty King Willem-Alexander of the Netherlands, and to the ever-strengthening and lasting friendship between the people of Thailand and those of the Netherlands.
You may also like...
Sorry - Comments are closed