Ambassador Hiroshi Inomata contributes to the legacy of the Japanese Garden of Clingendael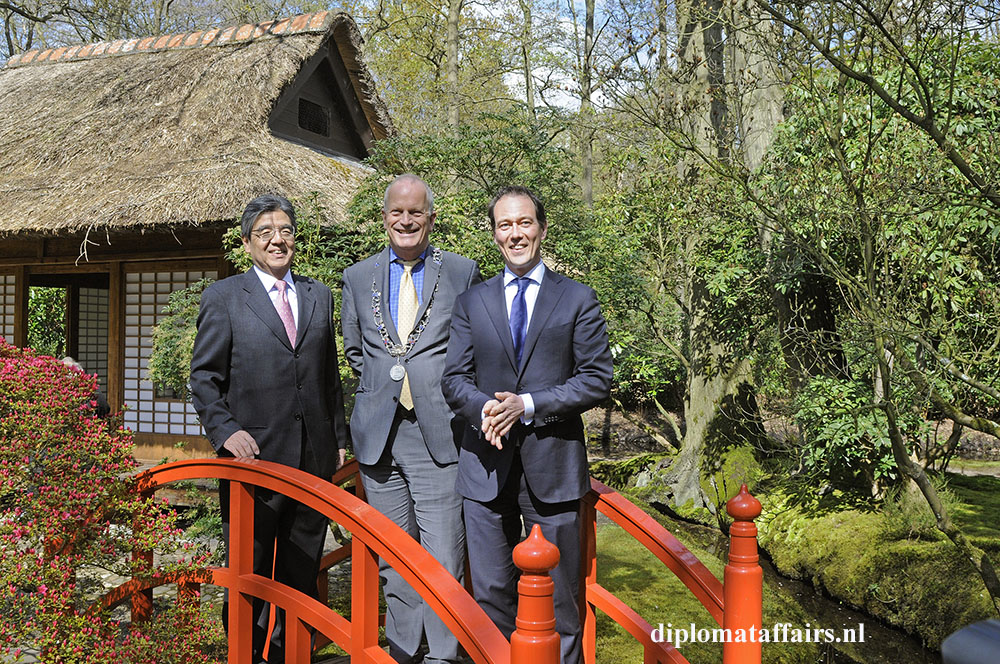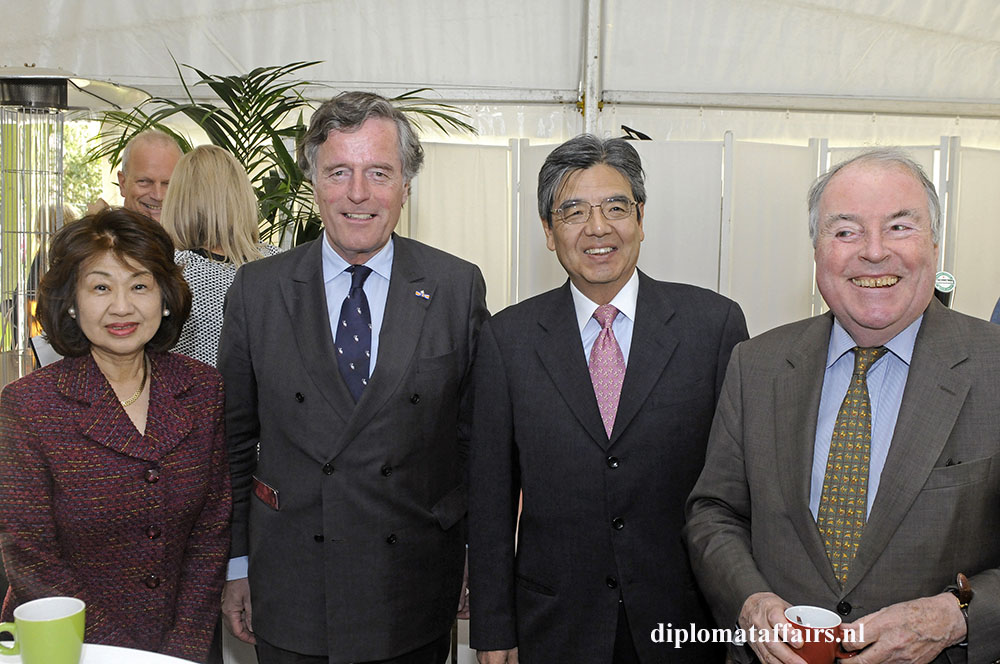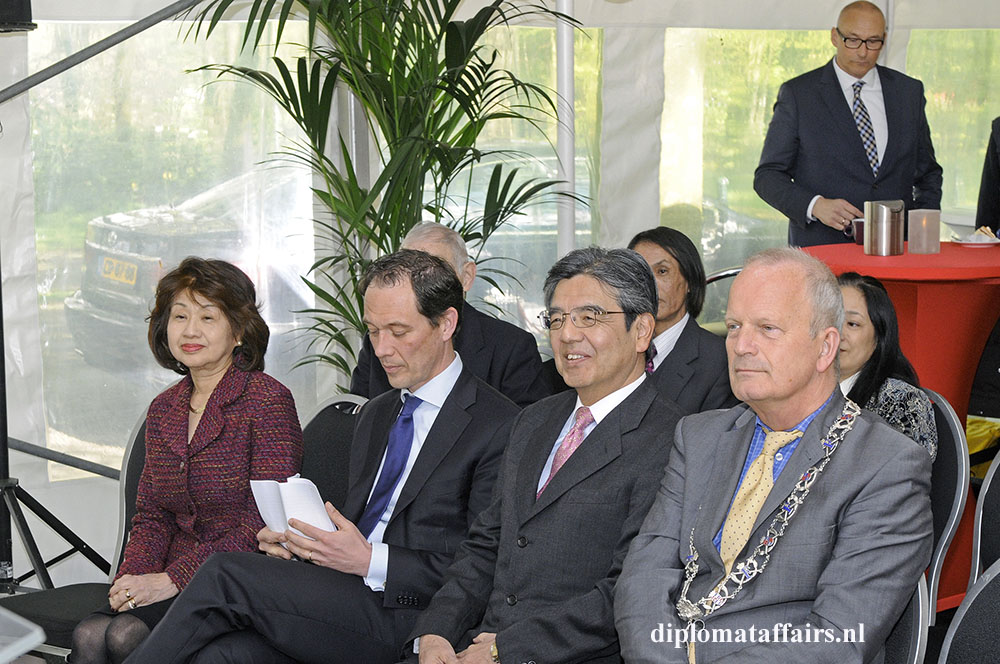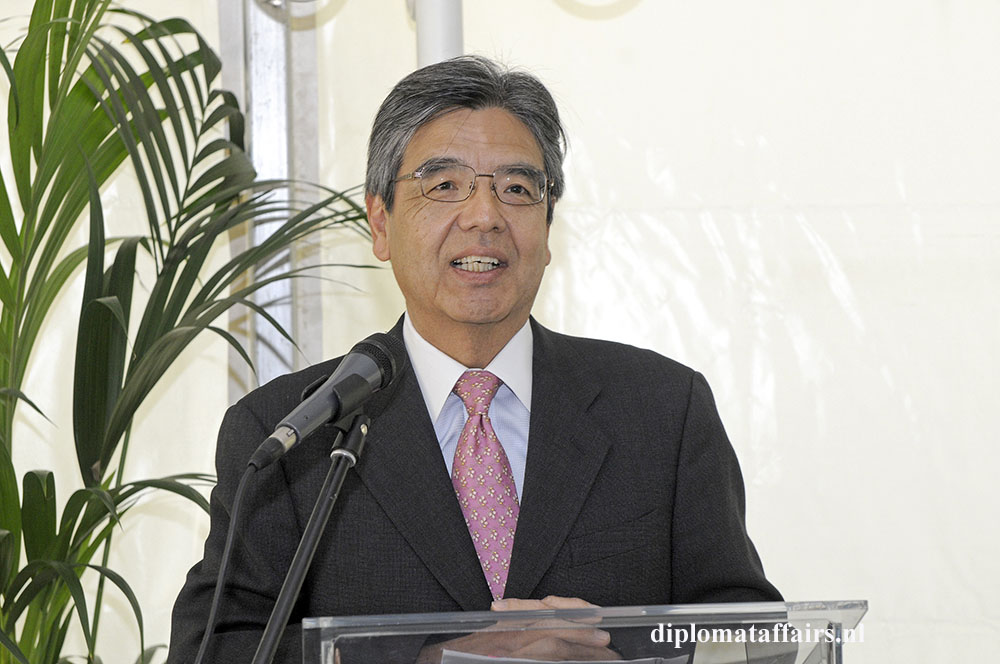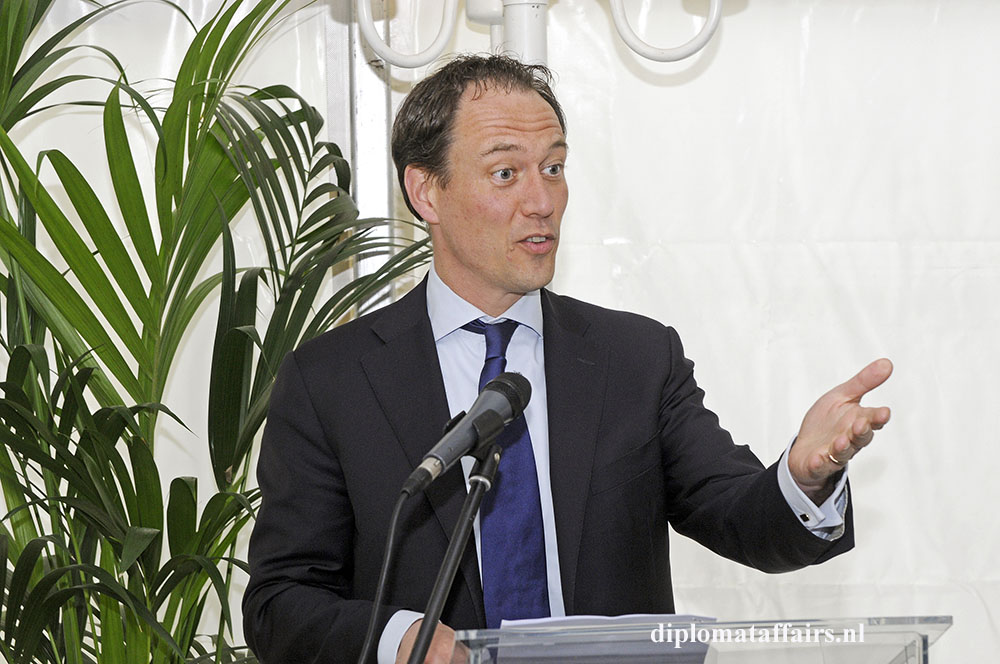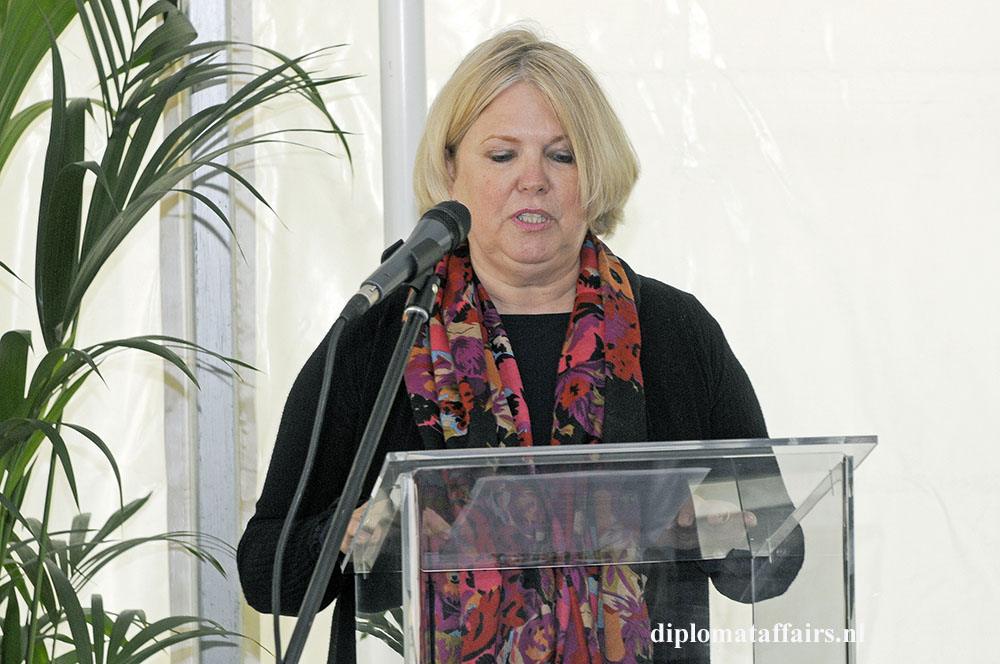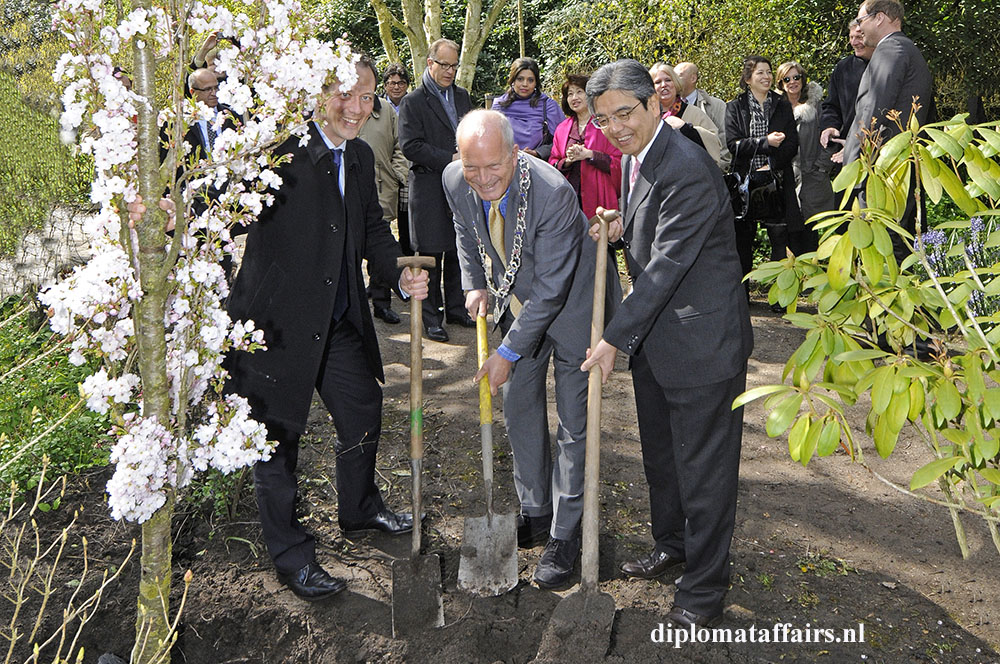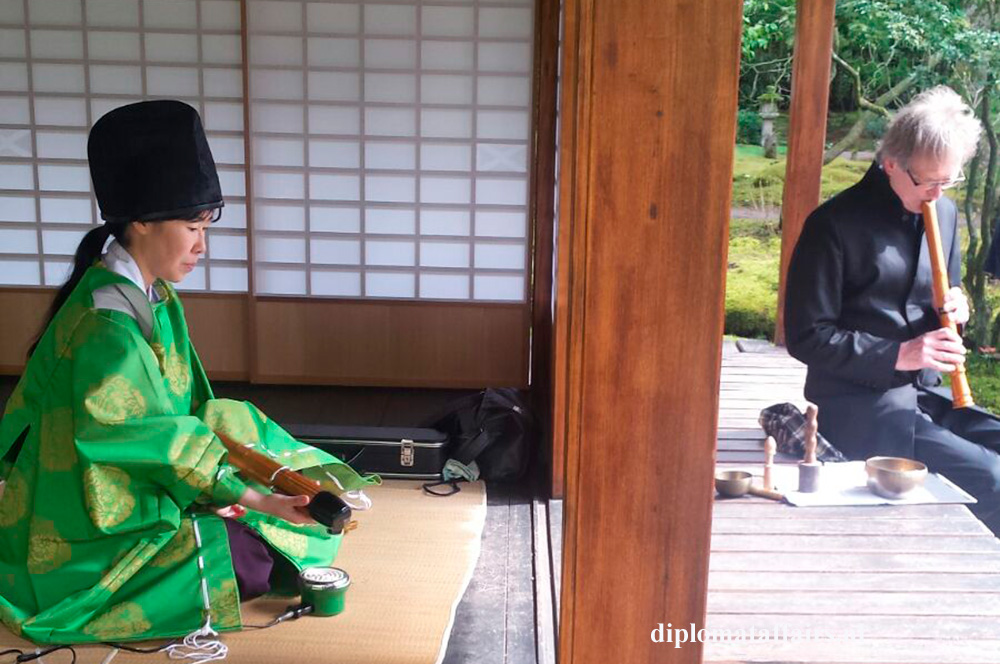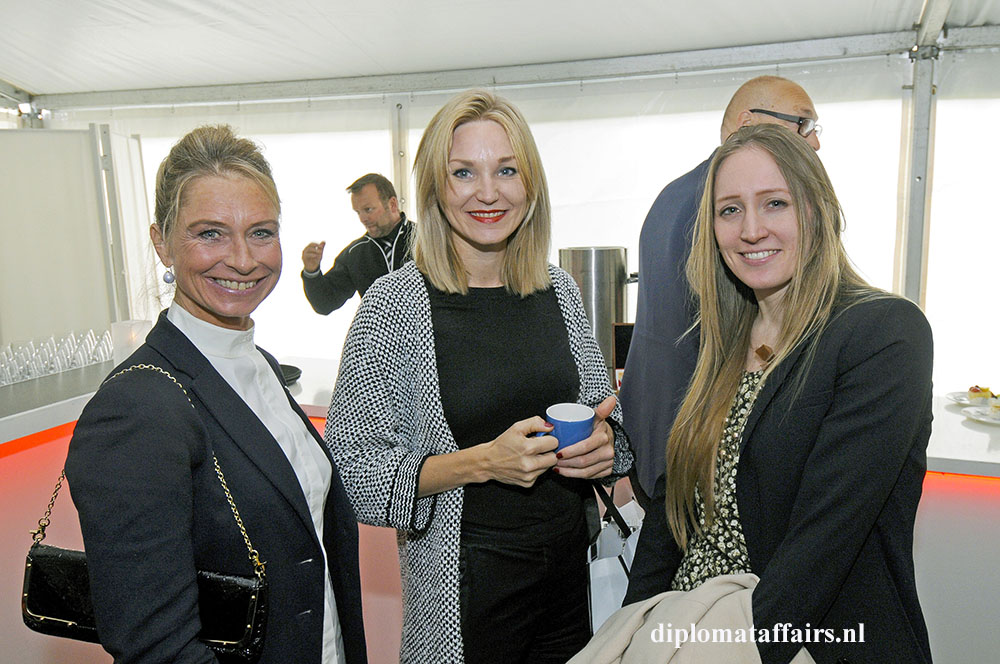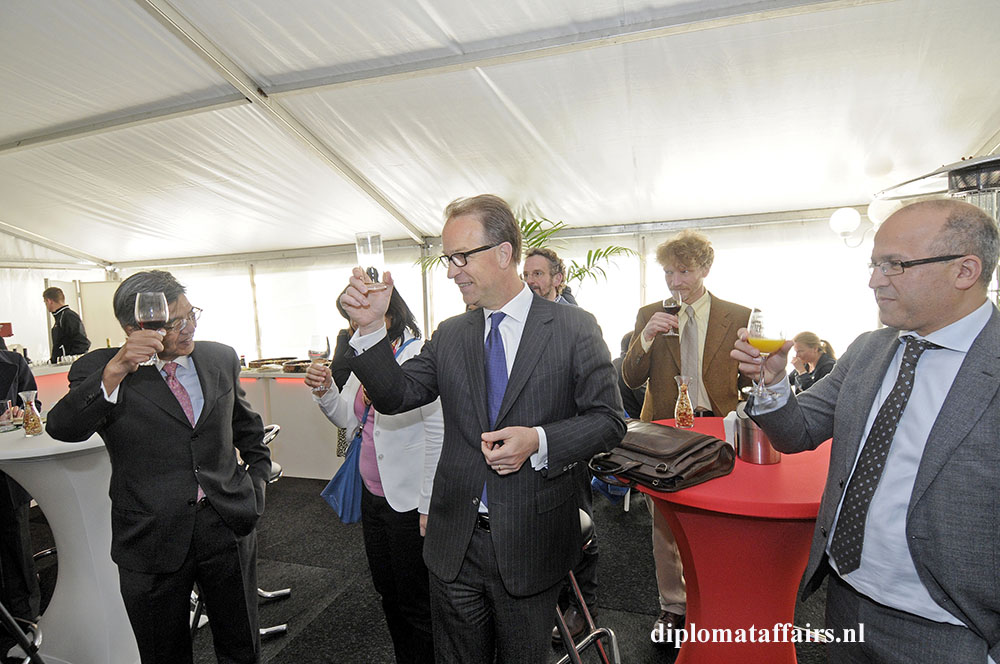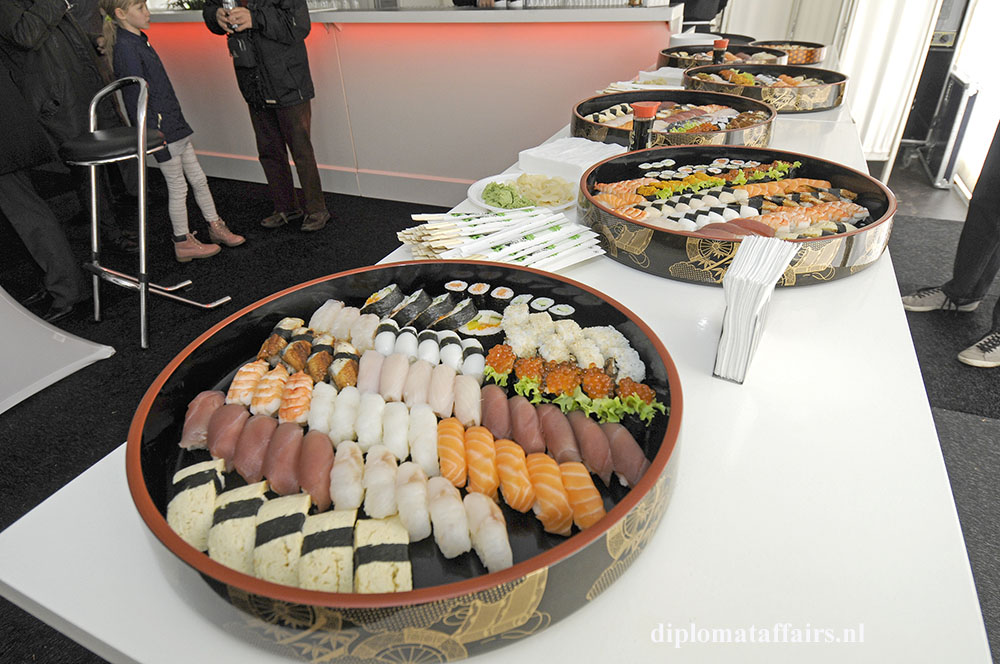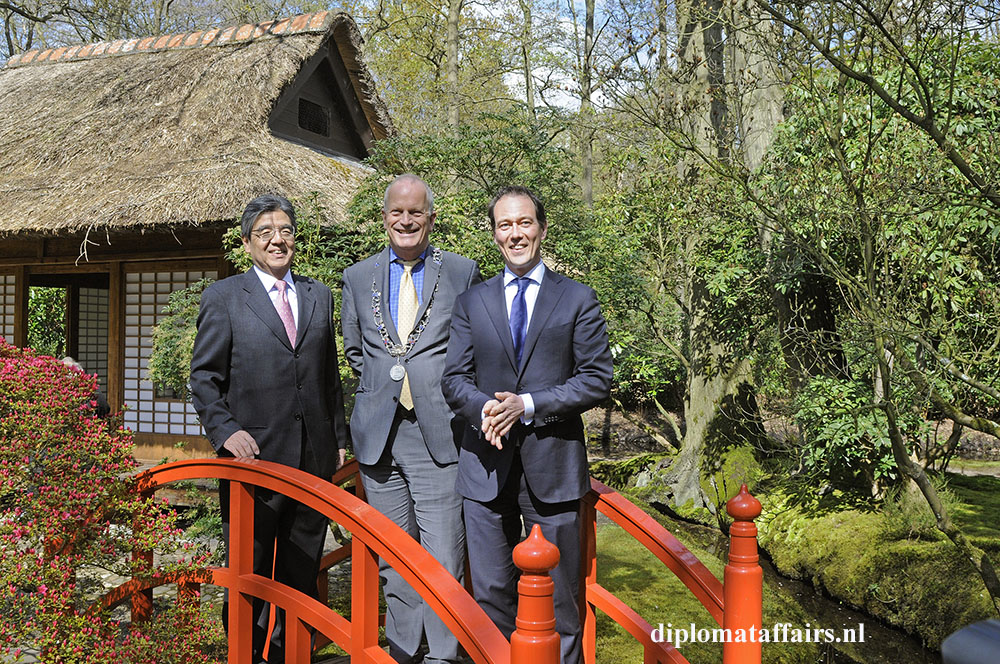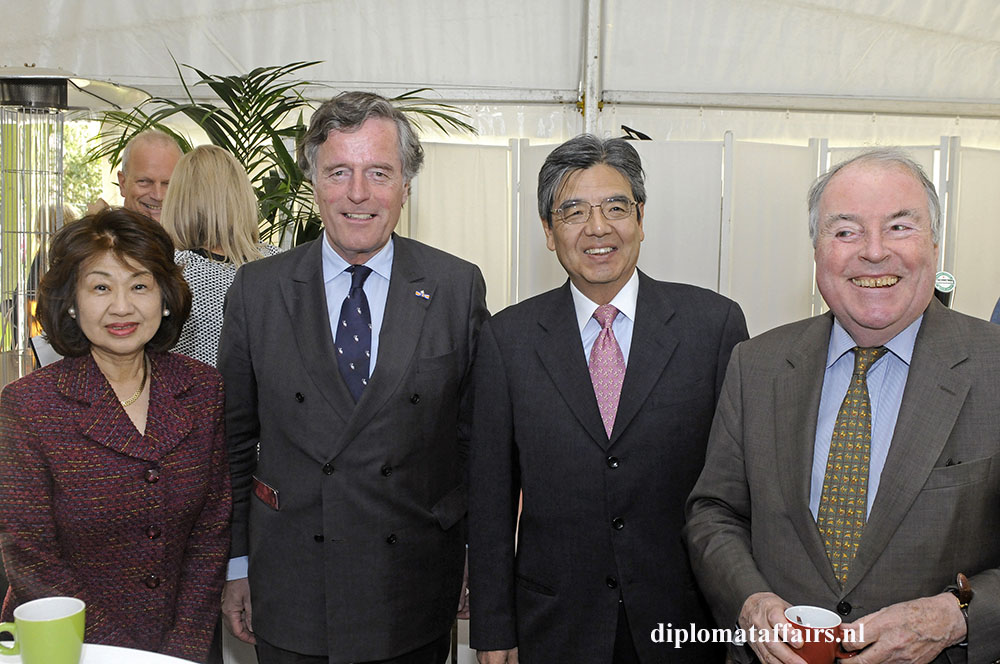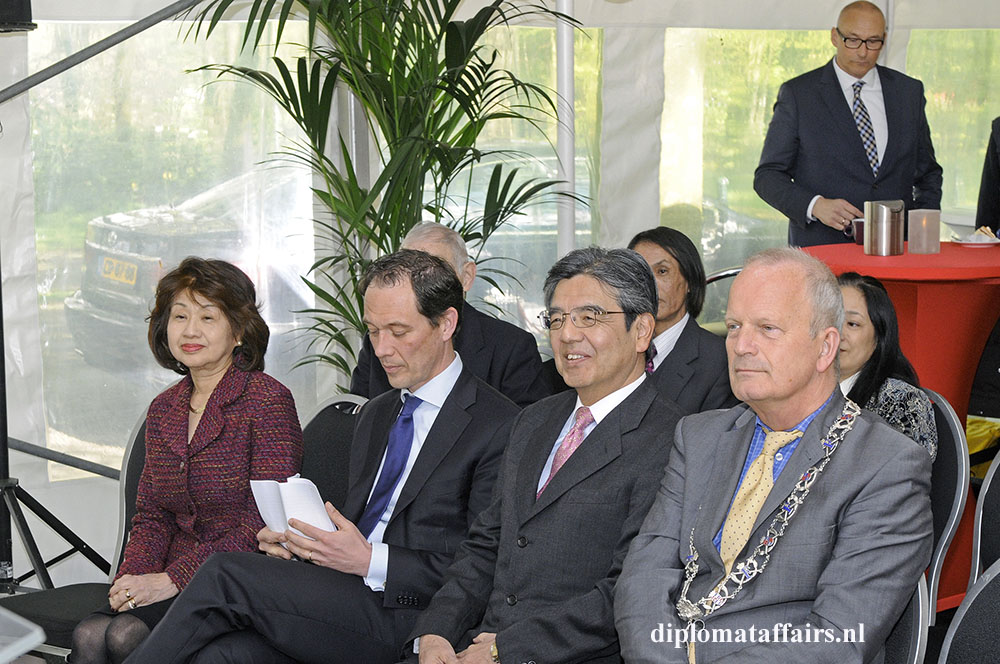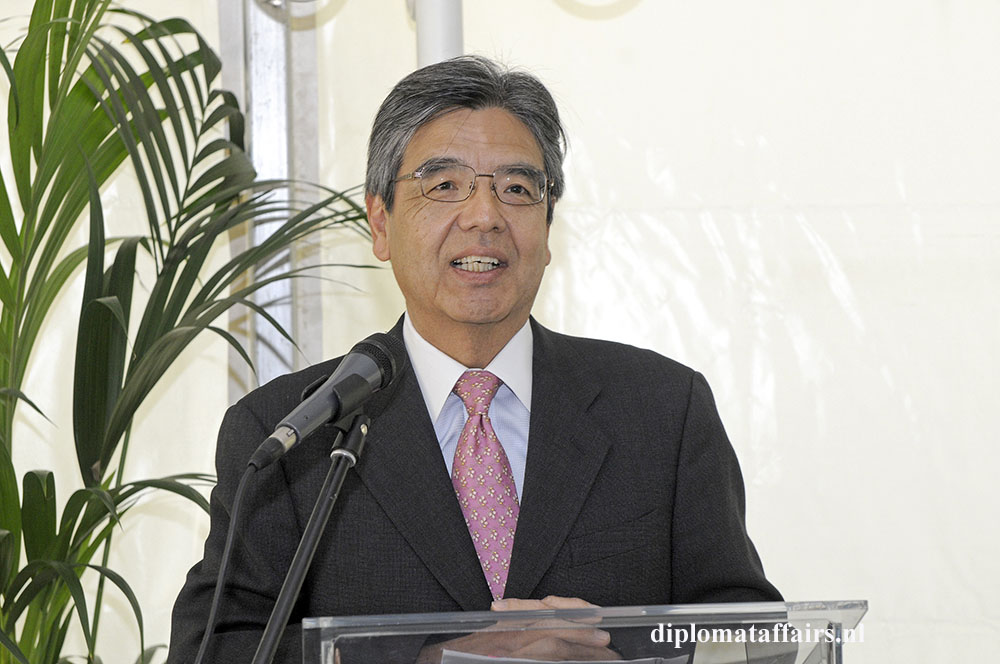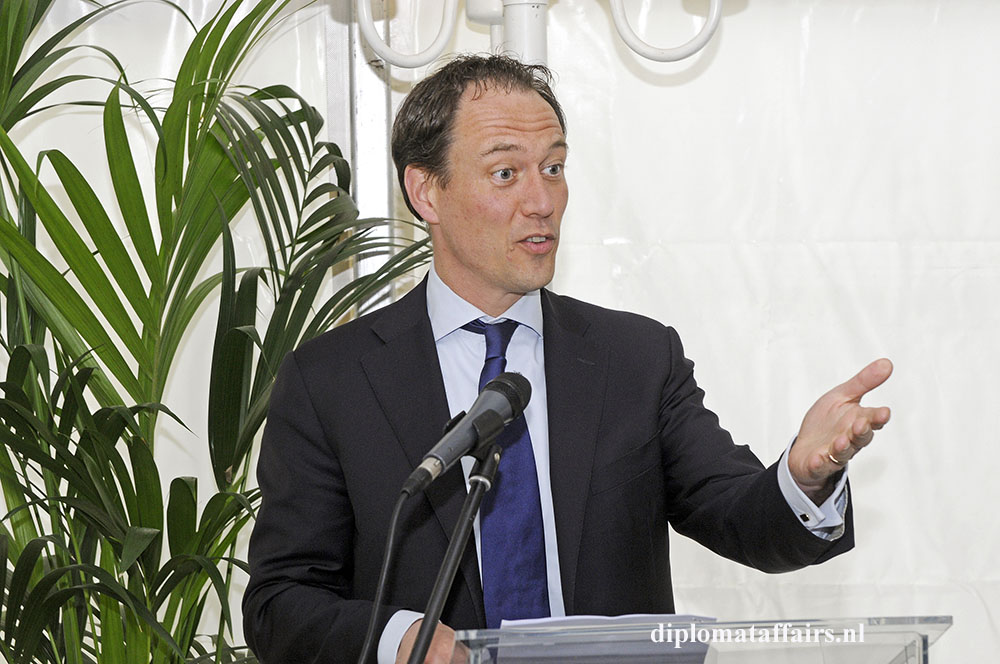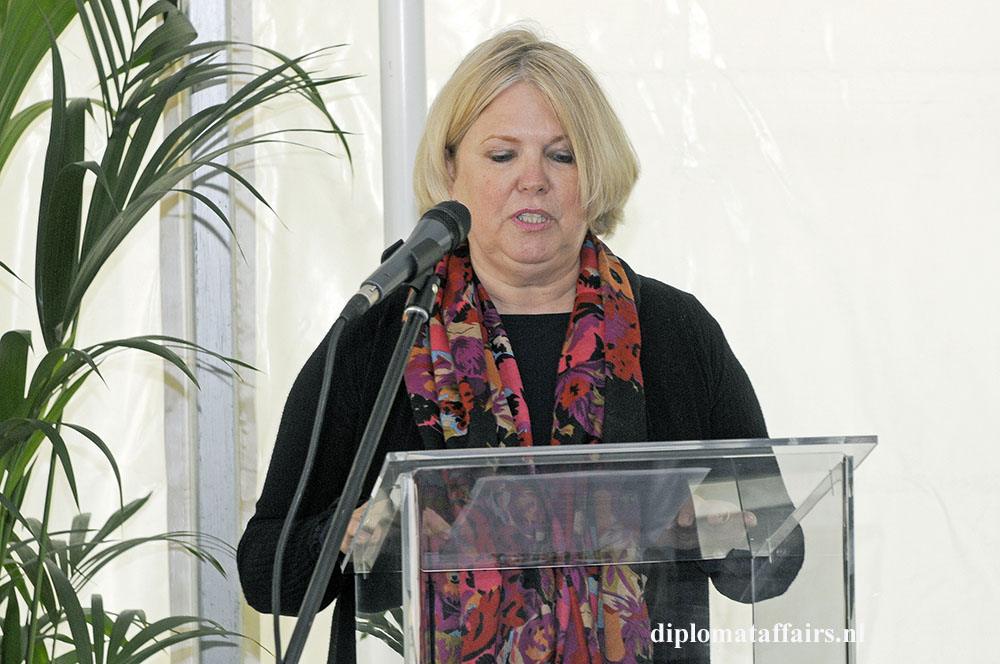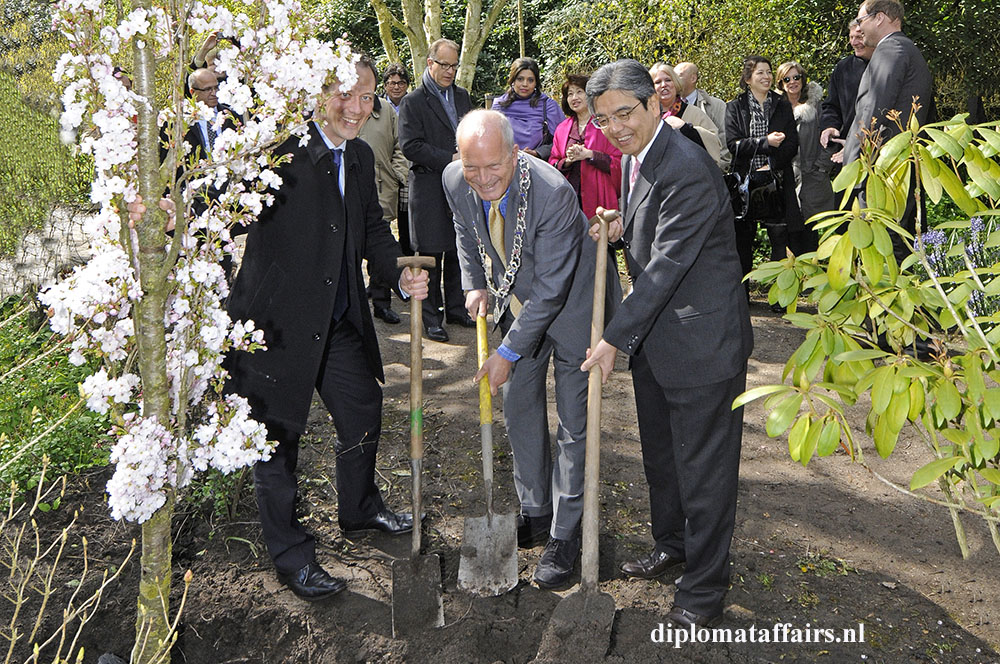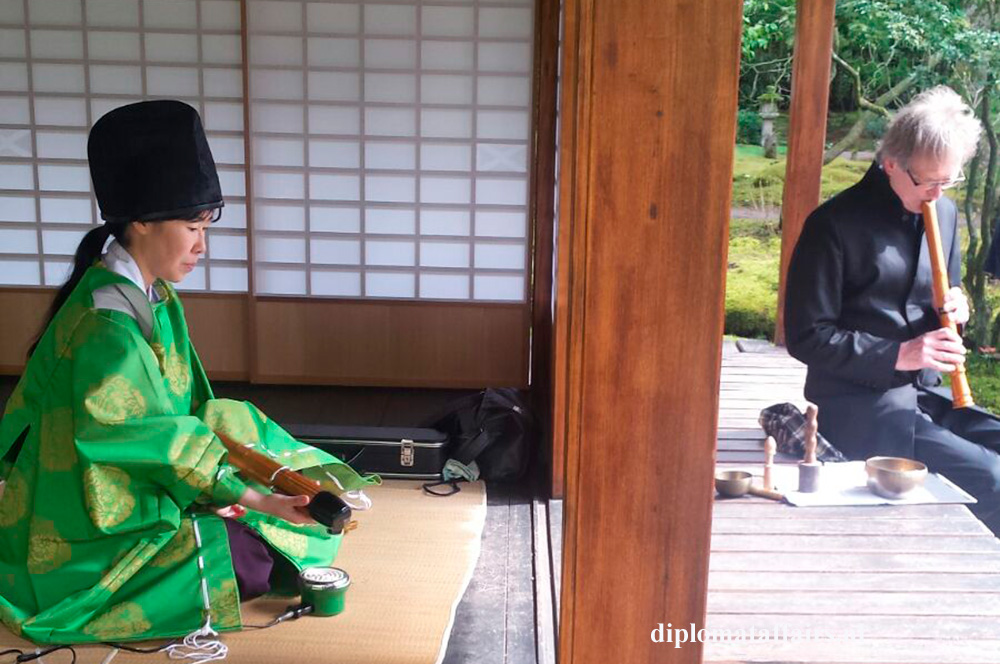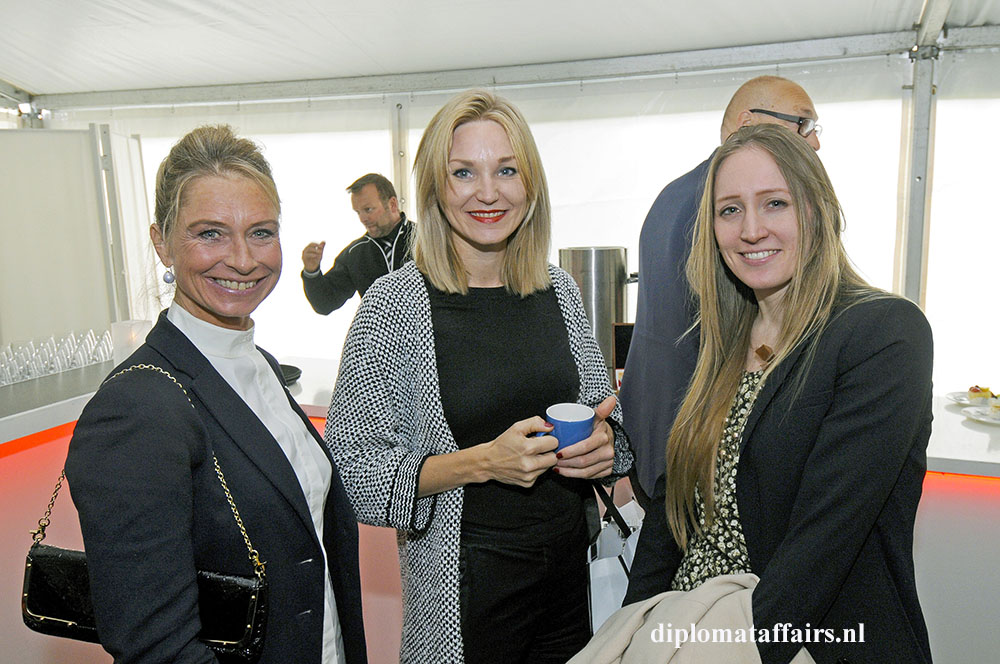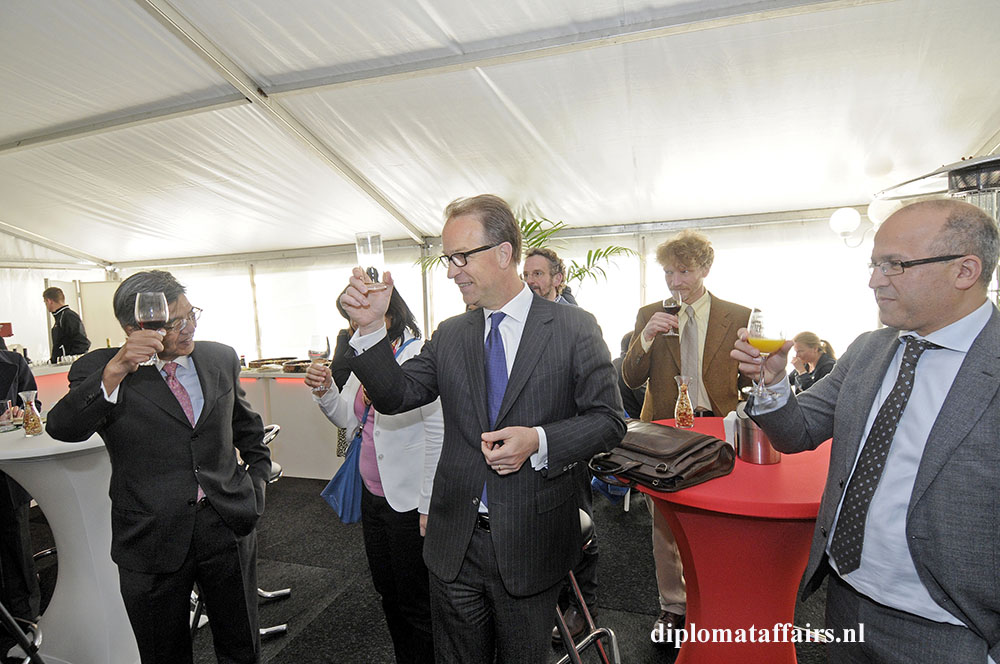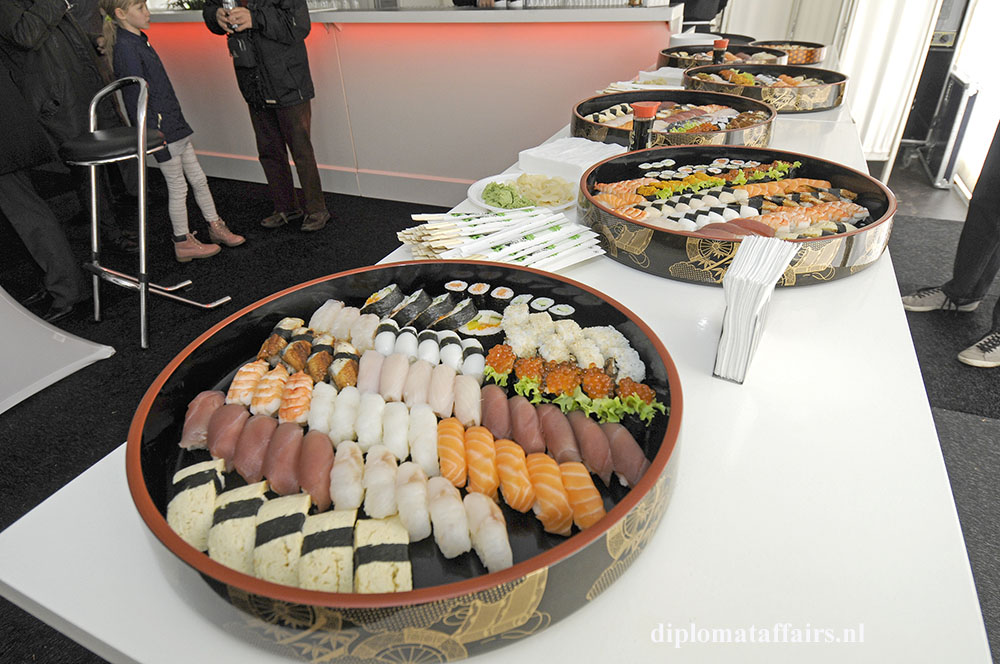 At the invitation of the City Of The Hague, the Japanese Ambassador H.E. Mr Hiroshi Inomata, The Mayor of Wassenaar Mr Jan Hoekema, the Alderman for outside areas Mr Boudewijn Revis gathered with many guests as witness, to contribute to the legacy of the Japanese Garden of Clingendael by planting a Cherry tree, symbolising faith in the future.
His Excellency, who only arrived one month ago with his spouse Midori Inomata thanked the Founder, Baroness van Brienen (1871-1939), for her insight and love of Japanese culture of which she captured the essence. He sees the gardens as symbol of the mutual fascination of both countries and as monument of 400 years of relations. As Mr Revis pointed out, this is the oldest Japanese Garden in the Netherlands and it is our duty to preserve it as best as we can for present and future generations. We crossed the Dutch-made bridge, symbol of the link between the two countries, to reach a place of sheer magic: fragile pink blossom under a bright blue sky: a graceful Japanese lady clad in green silk, seated in the pavilion playing the sho, a free reed instrument said to imitate the sound of the phoenix. Her call was answered by the shakuhachi, an end-blown flute played by a Dutch musician. We stood in awe, spellbound by the delicacy and perfection of the moment.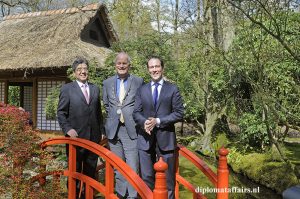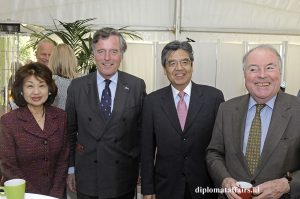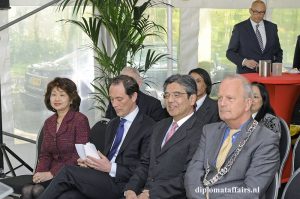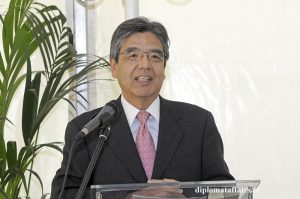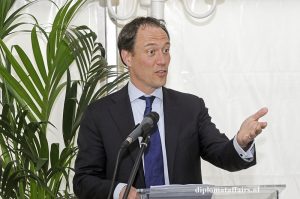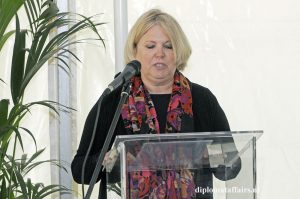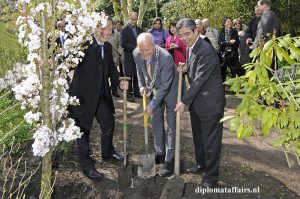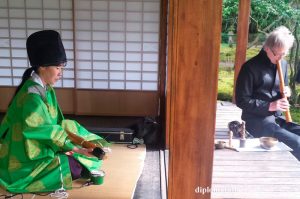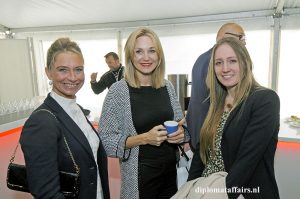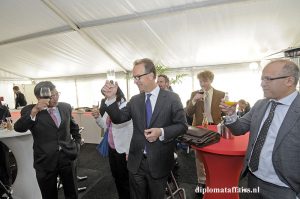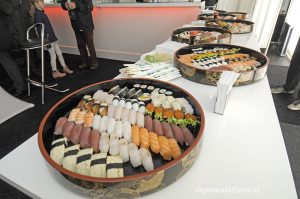 You may also like...
Sorry - Comments are closed