South Africa celebrating 25 years of Freedom and Democracy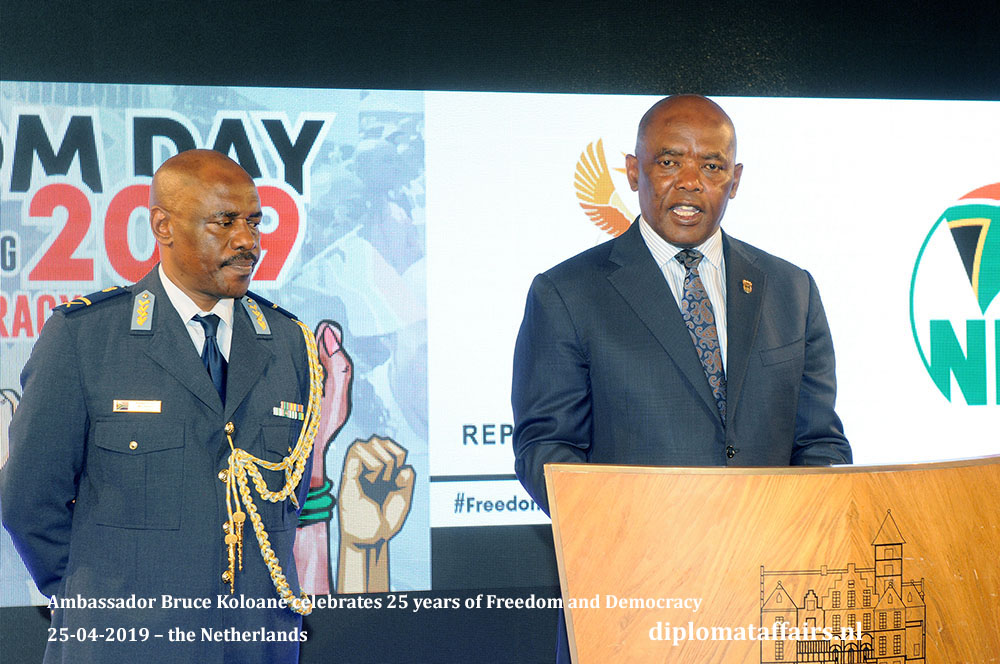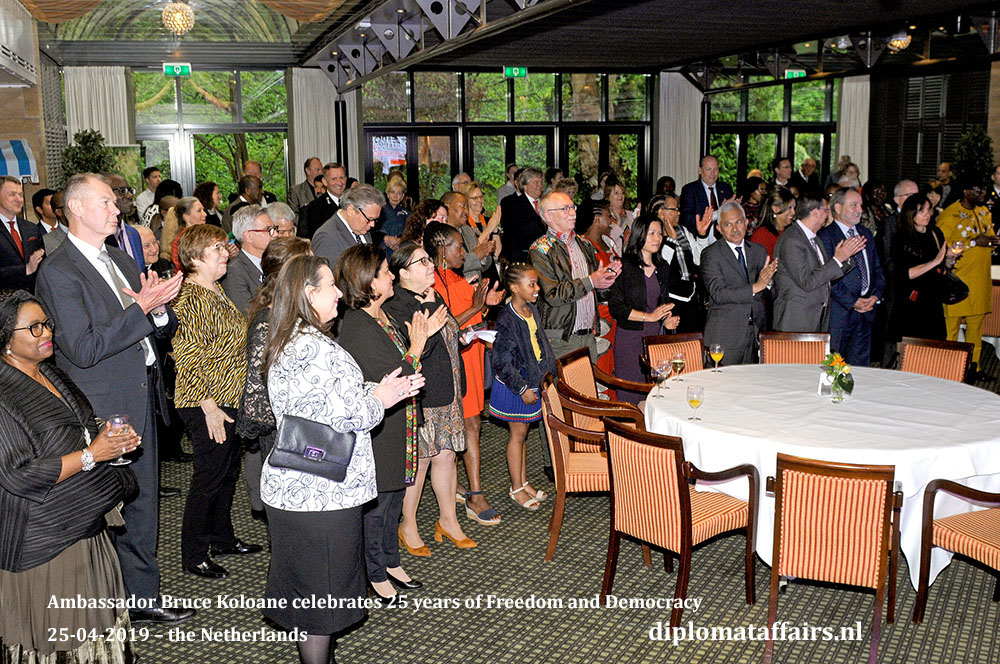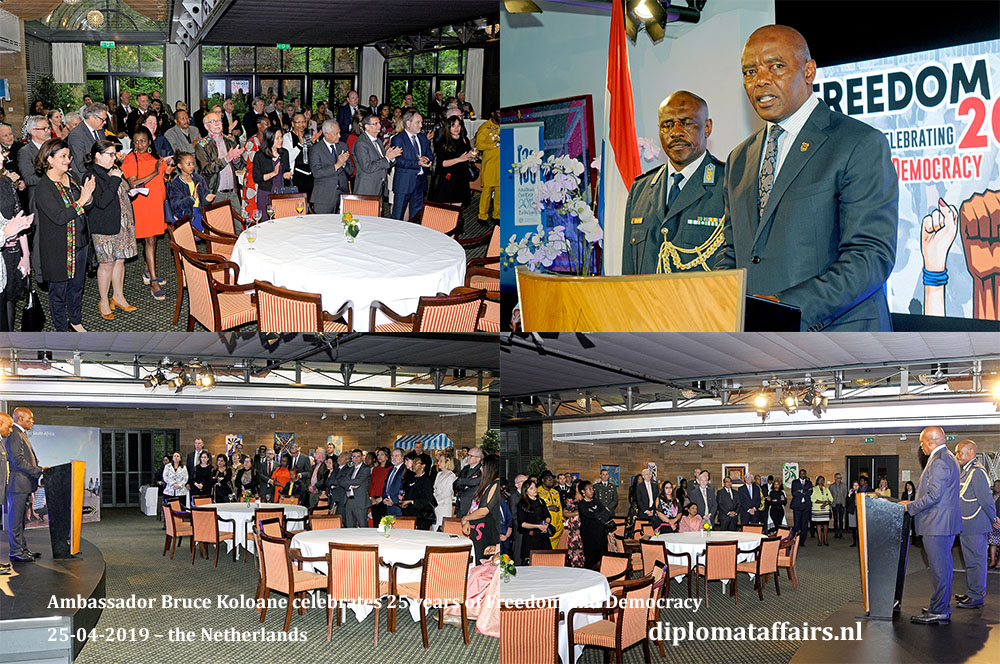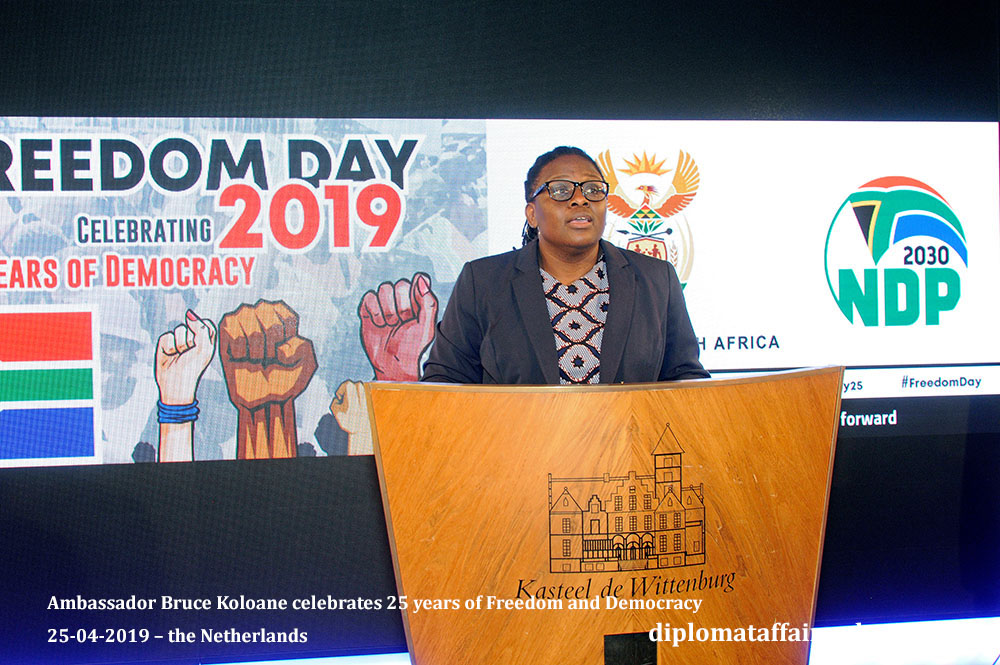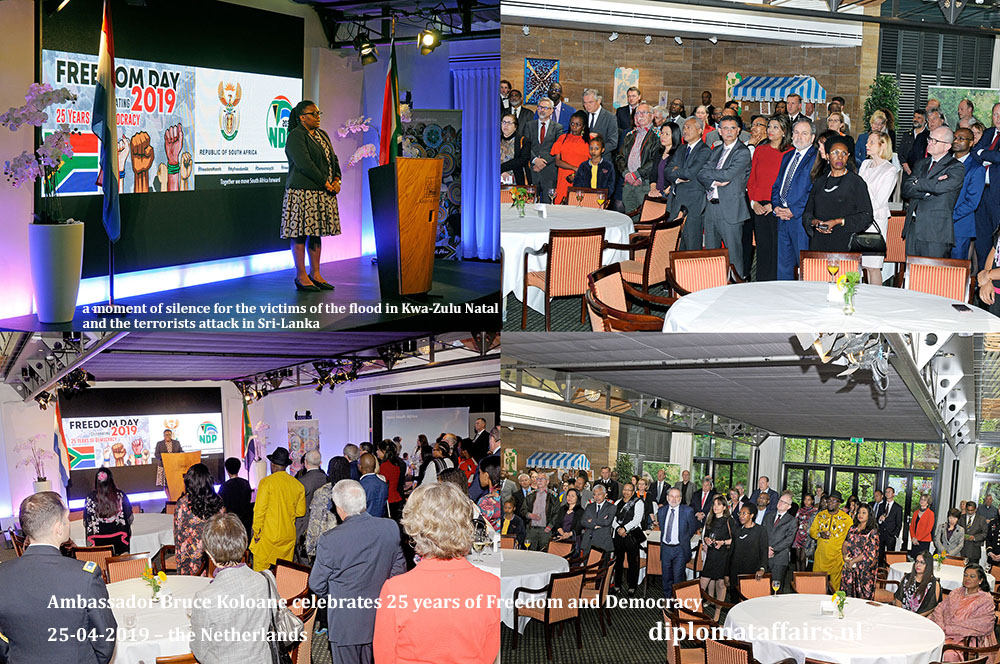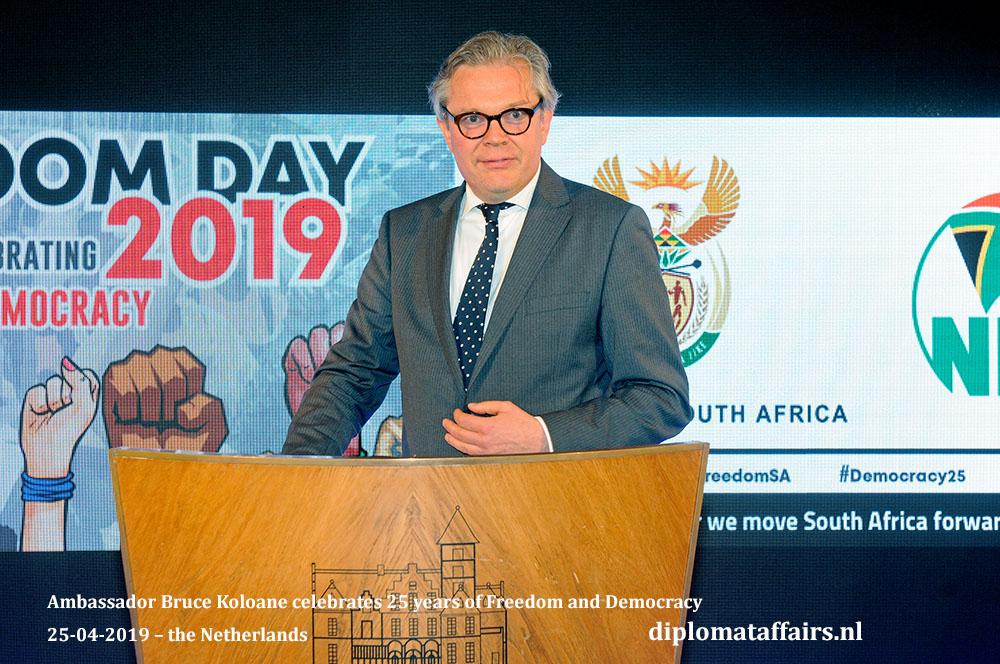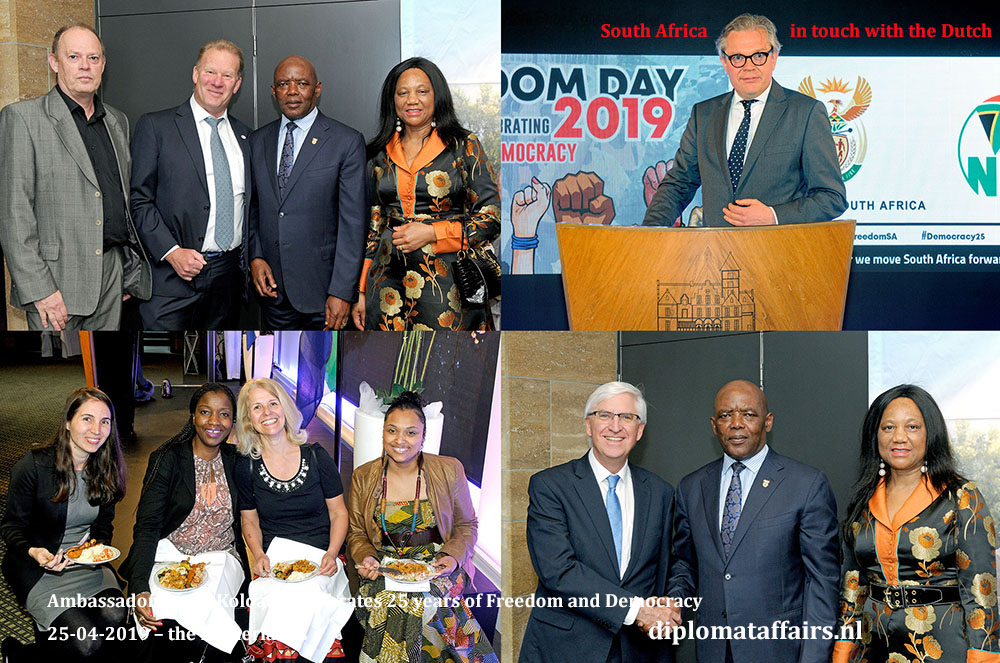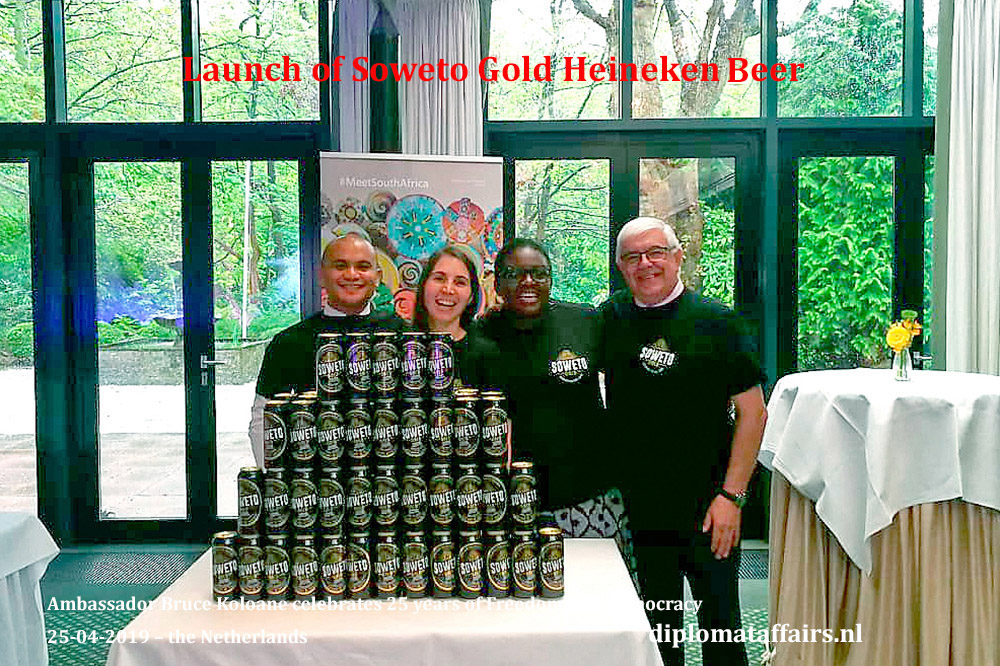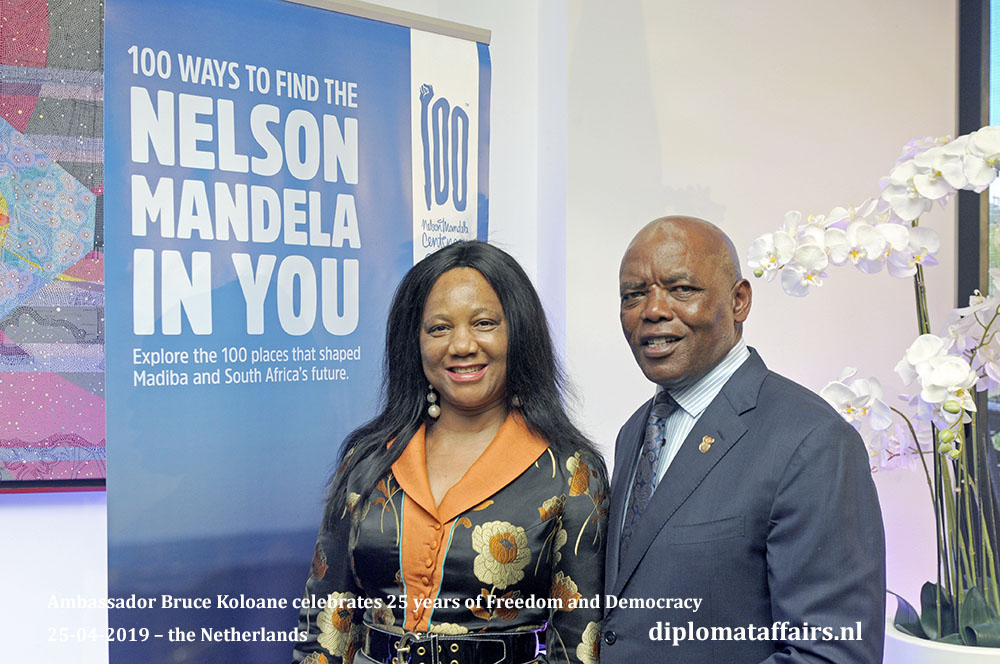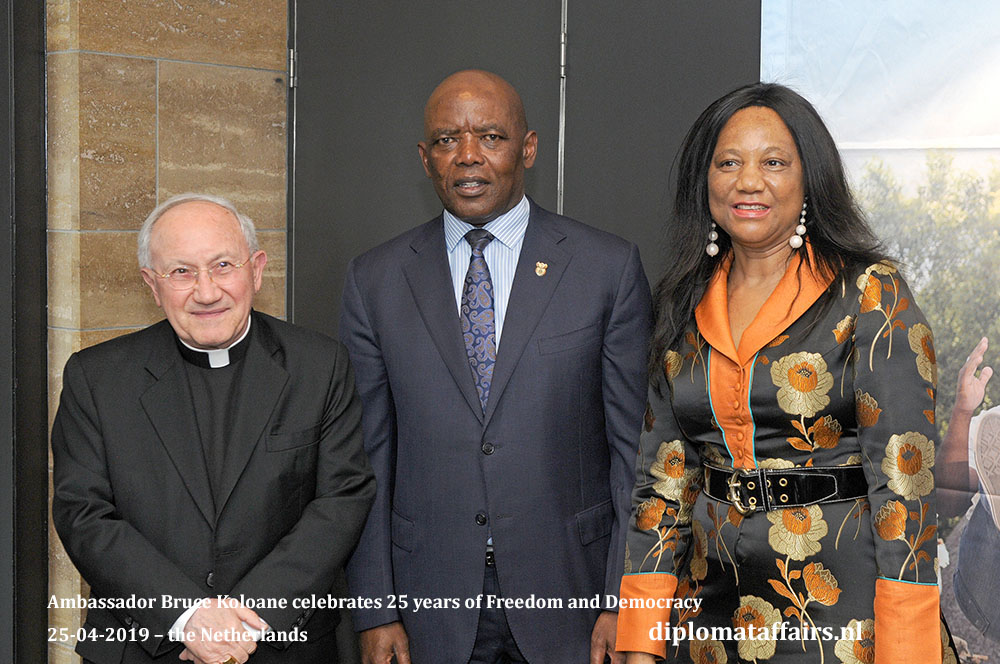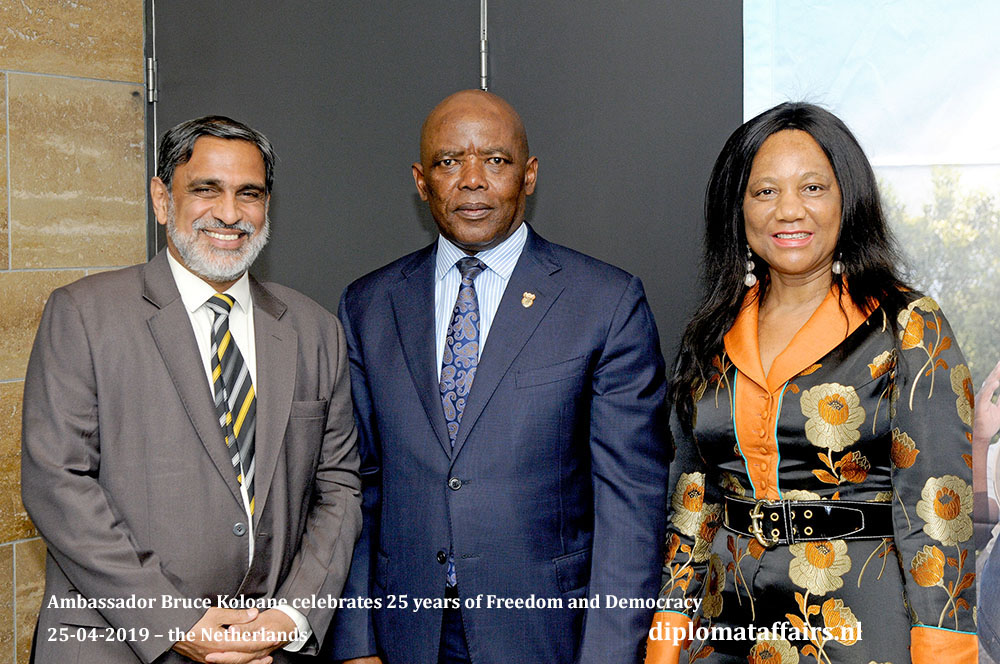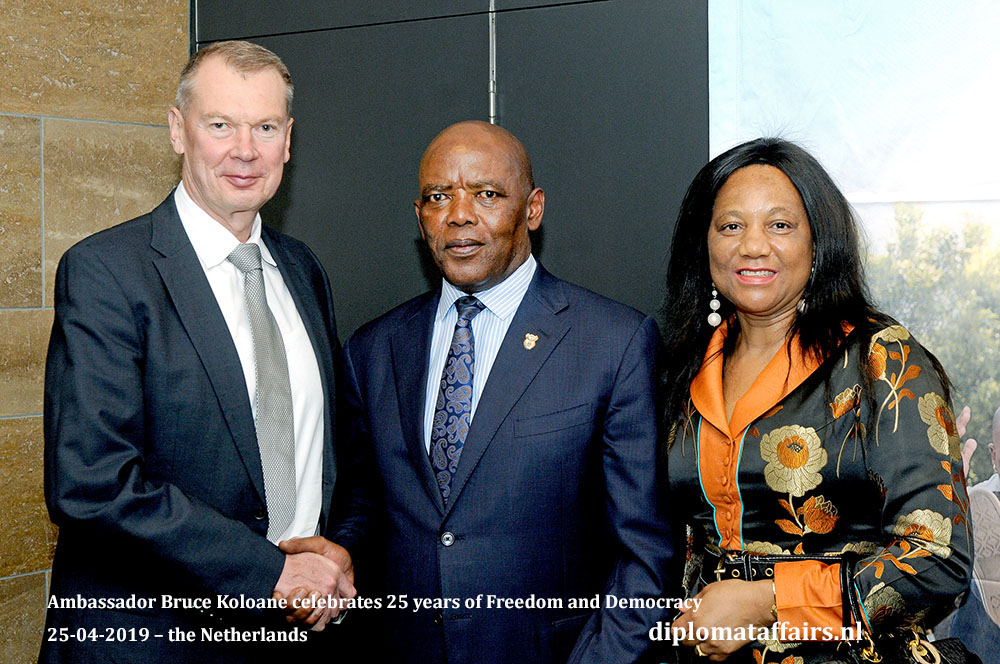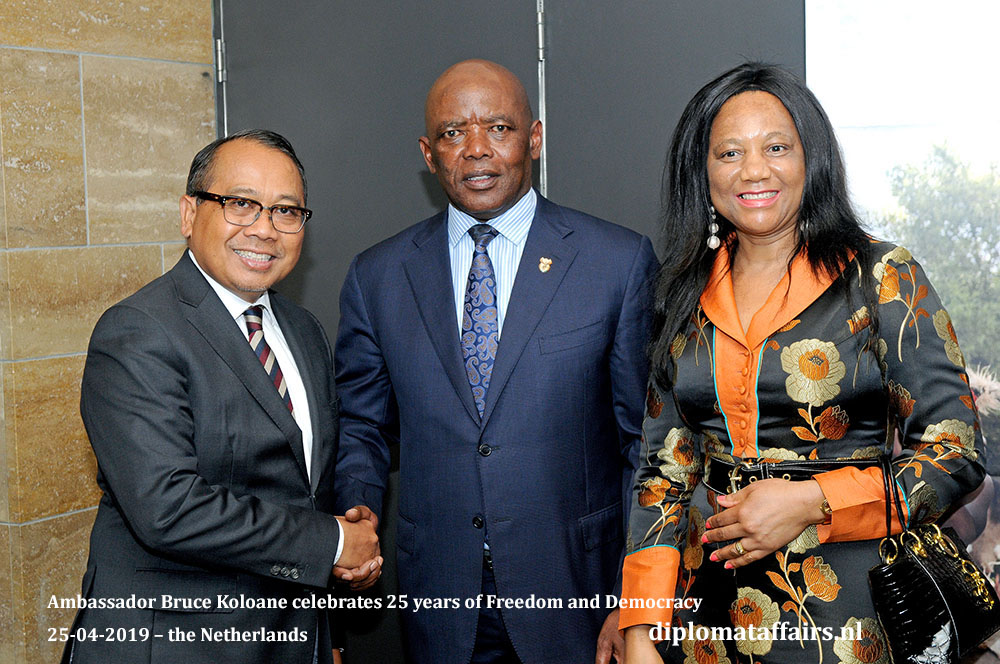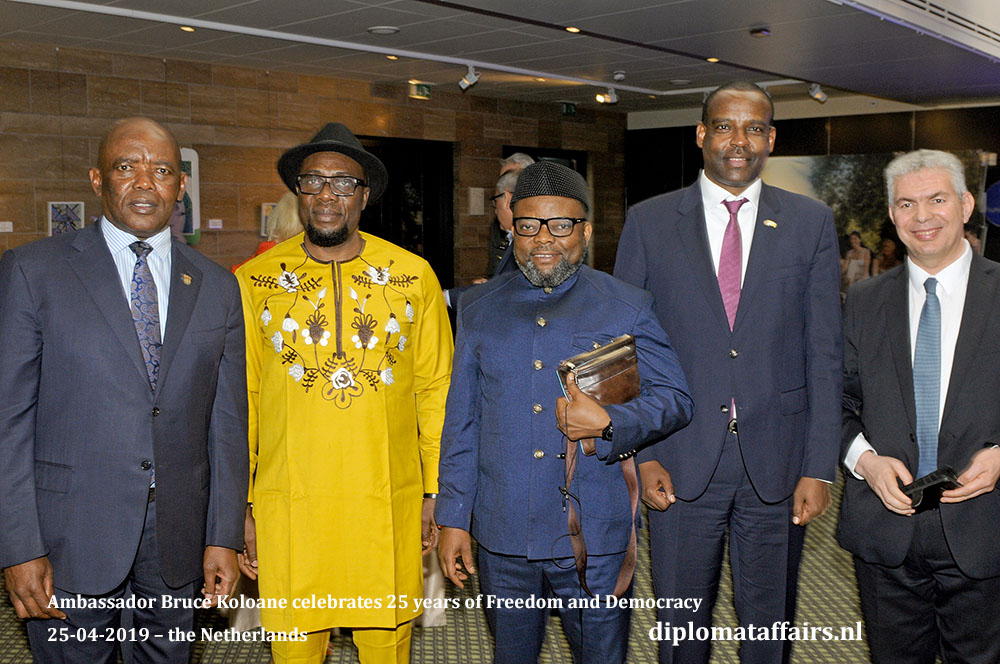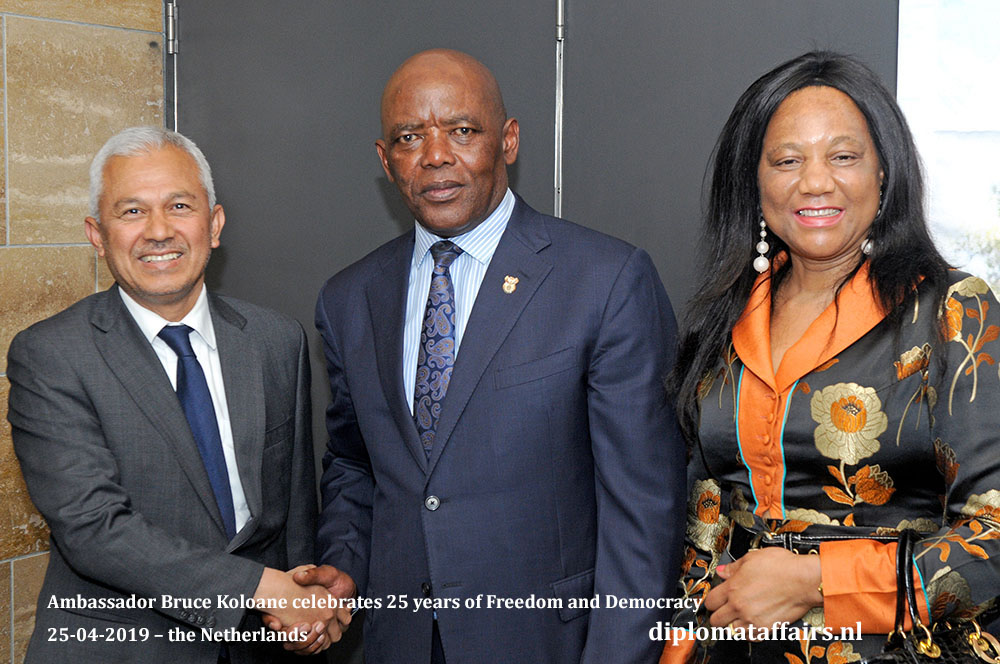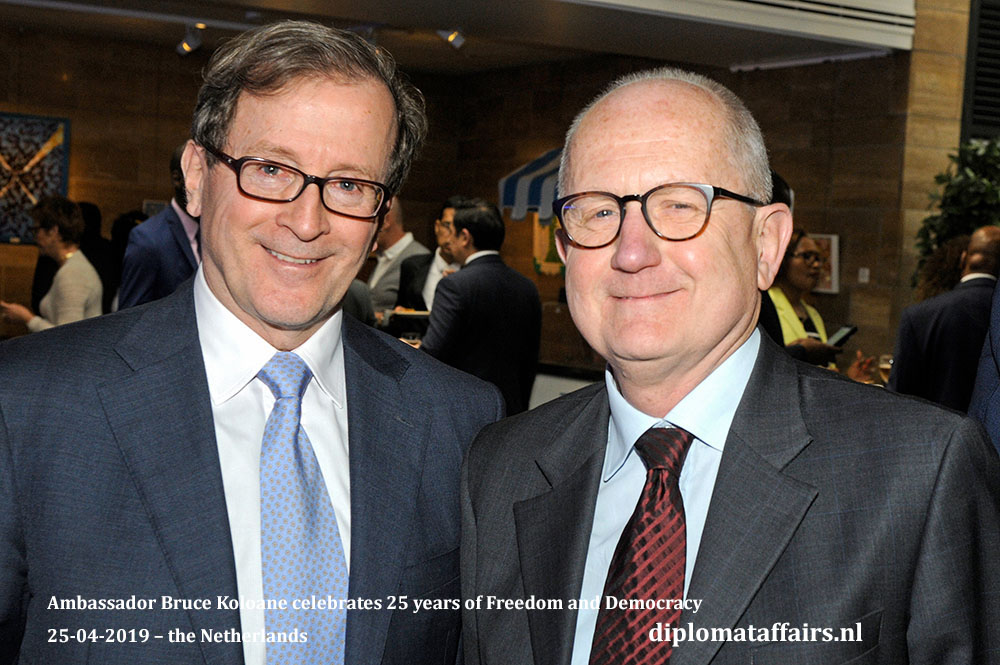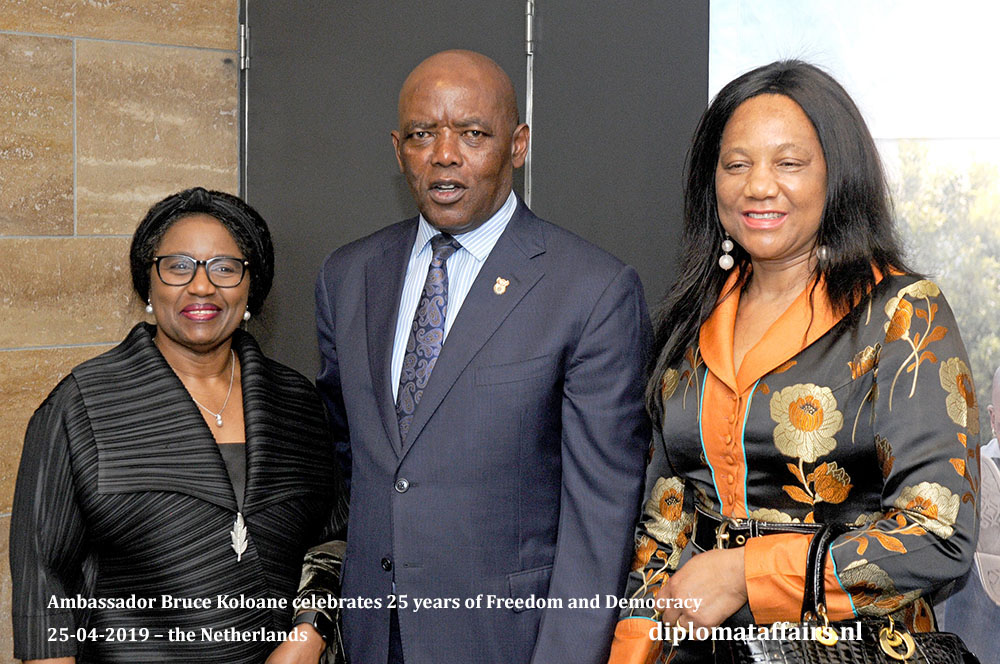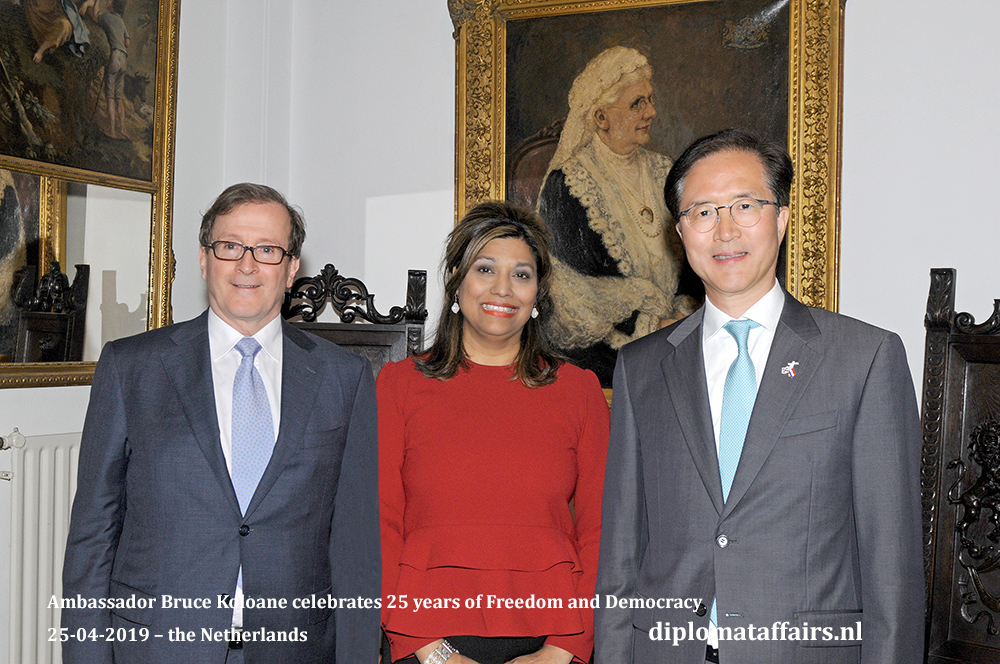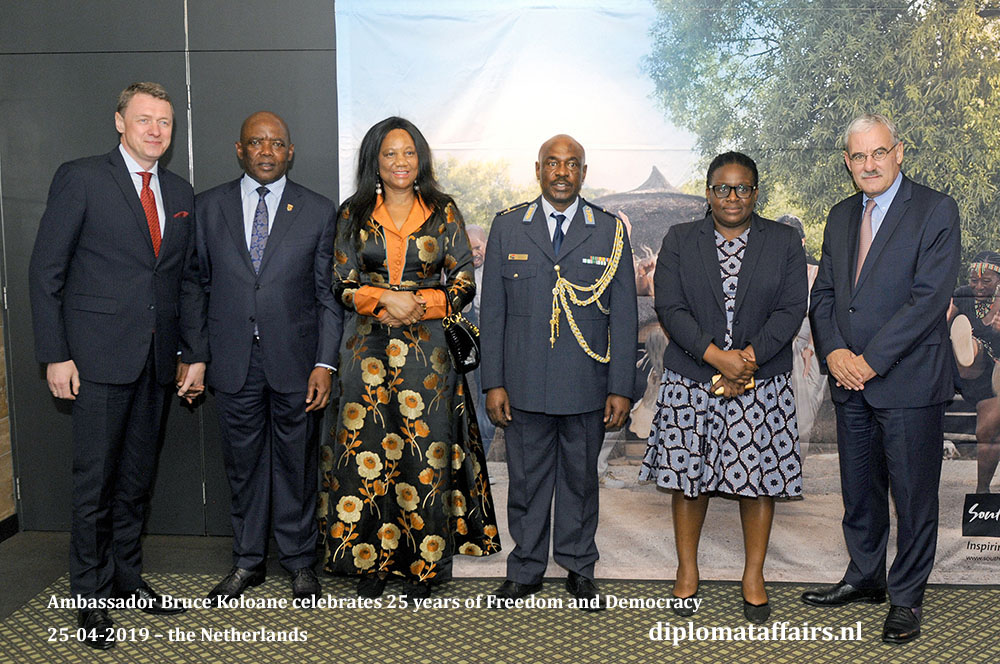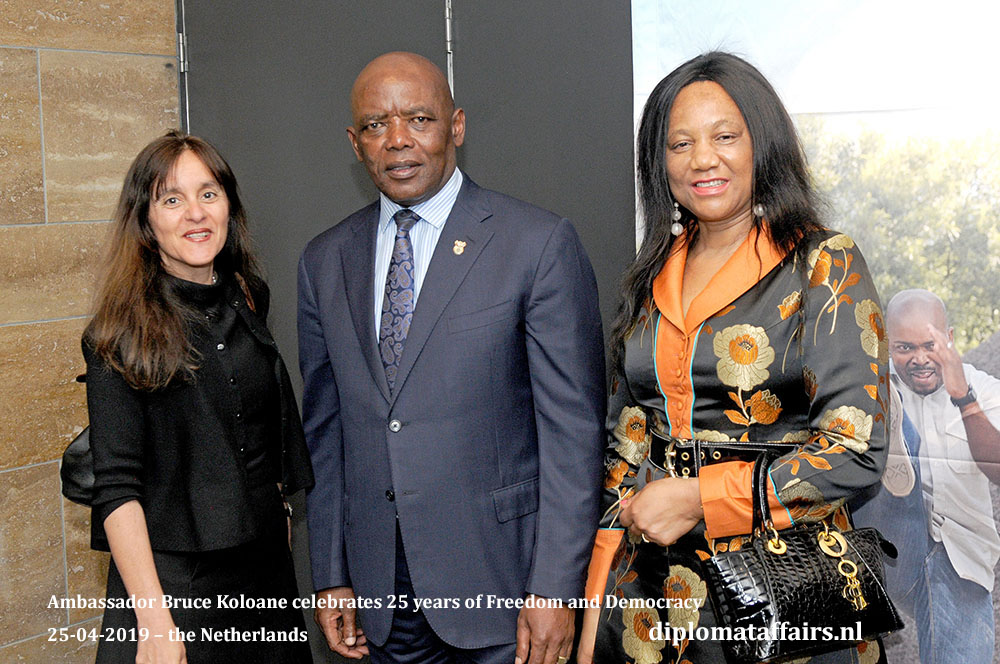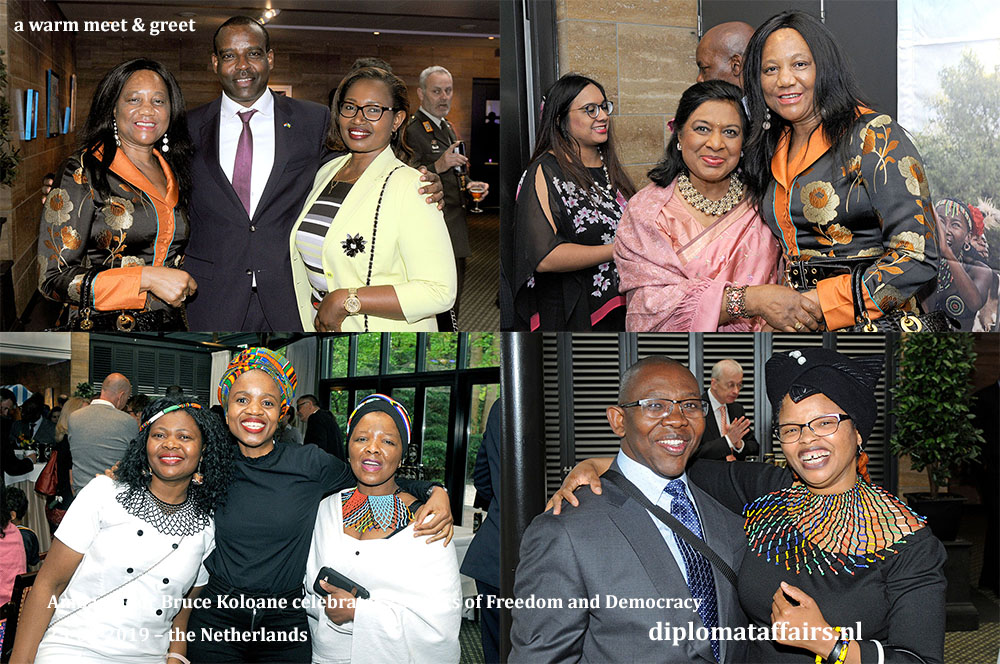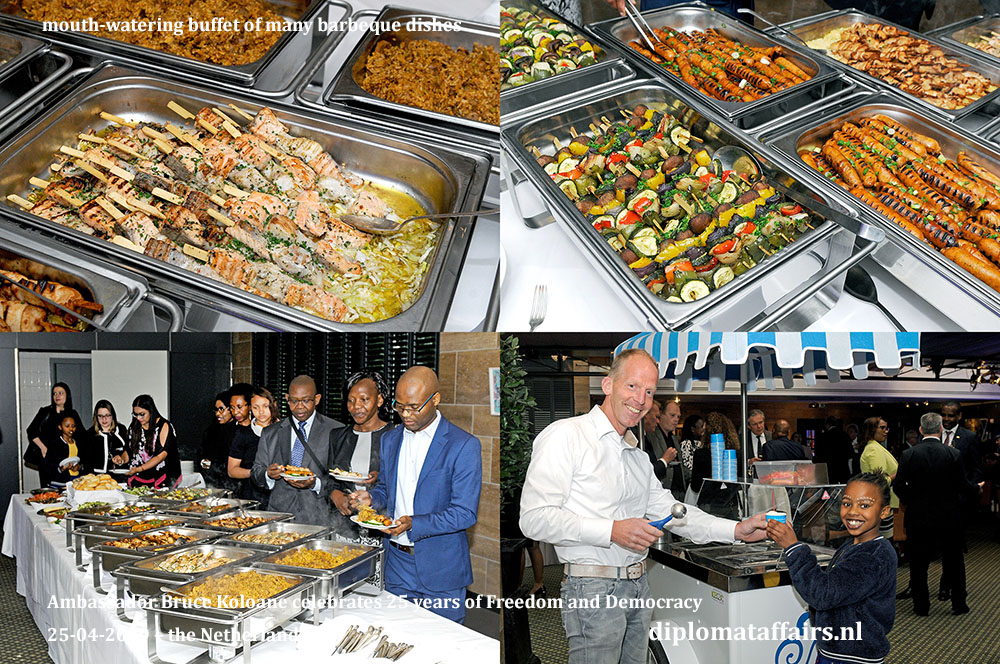 The grey and wet weather on April 25th 2019, was in sharp contrast with the South African vibrancy during the celebration of 25 years of Freedom and Democracy at Diplomat Club Wassenaar – Kasteel De Wittenburg.
The guests attending the national day, for many decked out in beautiful, colourful national attire in gorgeous fabrics enhanced with elaborate embroidery, were warmly welcomed by the Ambassador of South Africa, His Excellency Mr. Bruce Koloane and his charming wife, Mrs. Ntokozo Koloane.
Ms. Olitha Lebelo, Counsellor Political at the South African Embassy, welcomed Ambassadors and members of the Diplomatic Corps, business people and many South Africans, on behalf of the Ambassador and the Embassy, before a moment of silence was held for the victims of the flood in Kwa-Zulu Natal and the terrorists attack over the Easter weekend in Sri-Lanka.
Ms. Lobello proceeded to thank the sponsors of the event, Kasteel De Wittenburg, the South African Tourism board and Heineken. It was also a wonderful moment for Diplomat Club Wassenaar as she asked for a round of applause for the sponsors.
His Excellency Ambassador Koloane then took the floor, touching in his speech on the end of apartheid, social and economic redress, industrialisation and the focus on stimulating trade as well as the long-standing relationship with the Netherlands including bilateral cooperation in many areas. Read full speech
Ambassador Koloane proudly announced the launch of Heineken's Soweto Gold Beer, the surprised guests were delighted to discover this new, wonderfully tasting, Heineken Beer.
Robert-Jan Siegert, Deputy Director Directorate Sub-Sahara Africa at the Dutch Ministry of Foreign Affairs, congratulated South Africa on their national day and spoke of the excellent relations between the two countries.
His Excellency the Ambassador also announced his farewell. We, at Diplomat Club Wassenaar, remember well welcoming him and Mrs. Ntokozo Koloane as Honorary members to the club in May 2015:
www.diplomataffairs.nl/a-warm-welcome-for-new-ambassadors
Their great ambition and hard work to profile their beautiful country in many ways, their ongoing support for the Club activities, and their friendliness towards Dutch society will always be remembered!
To soften our sorrow, we were treated to a mouth-watering buffet of many barbeque dishes, in line with the braai tradition of South Africa, not to mention the delicious home-made biryani. There was even an ice cream stand to treat the guests with exotic flavours such as mango. In the background a large screen conveyed the endless beauty of South Africa, contributing to transport the guests to this exceptional place, that enjoys today 25 years of Freedom and Democracy.
You may also like...
Sorry - Comments are closed