Mayor Leendert de Lange and Dutch society welcome seven new Ambassadors at Diplomat Club Wassenaar/Kasteel De Wittenburg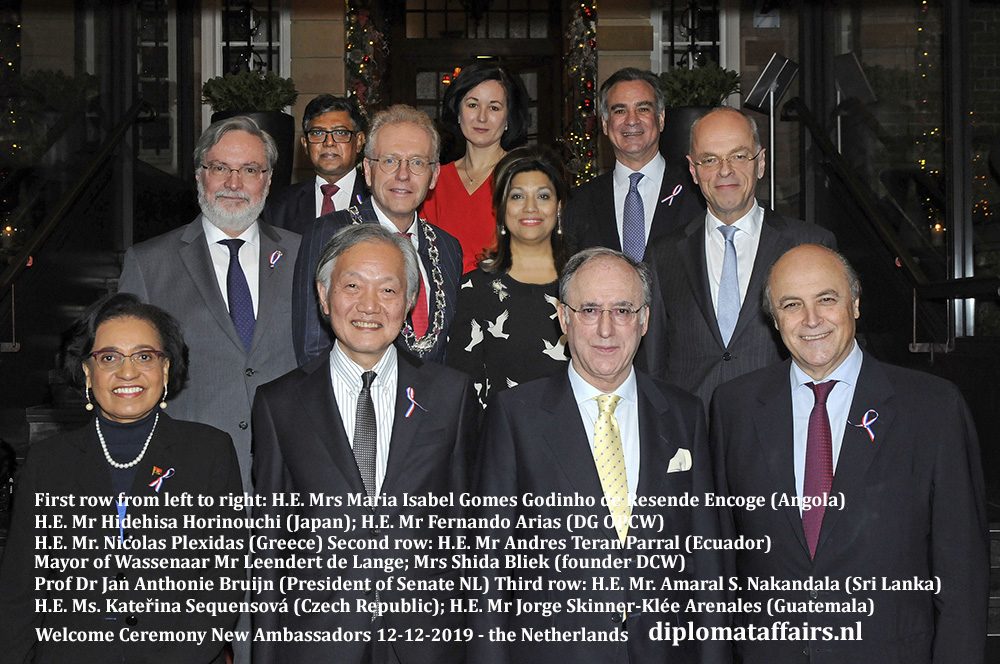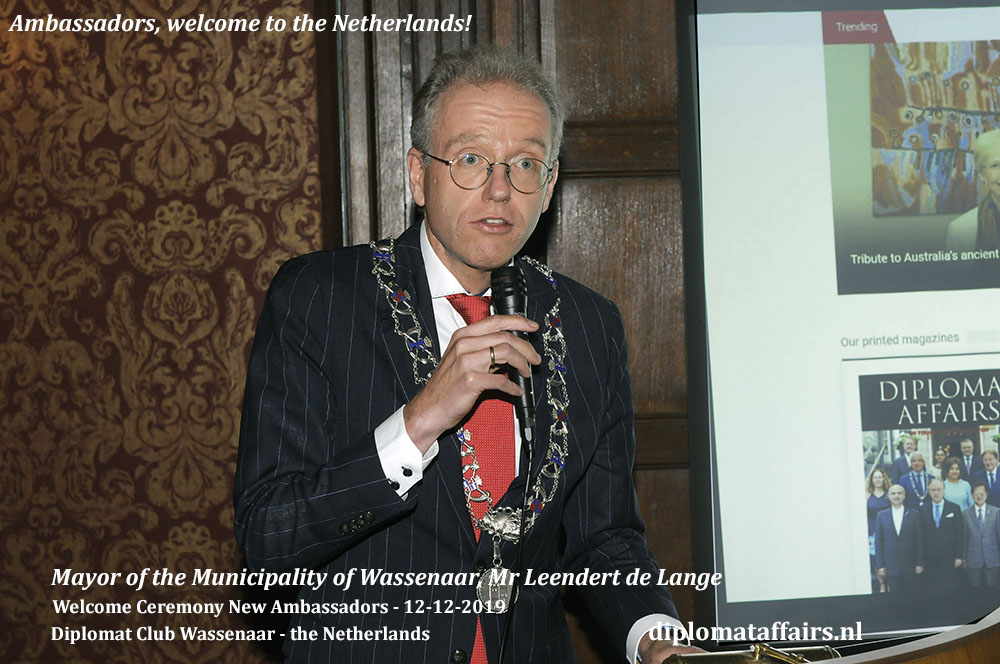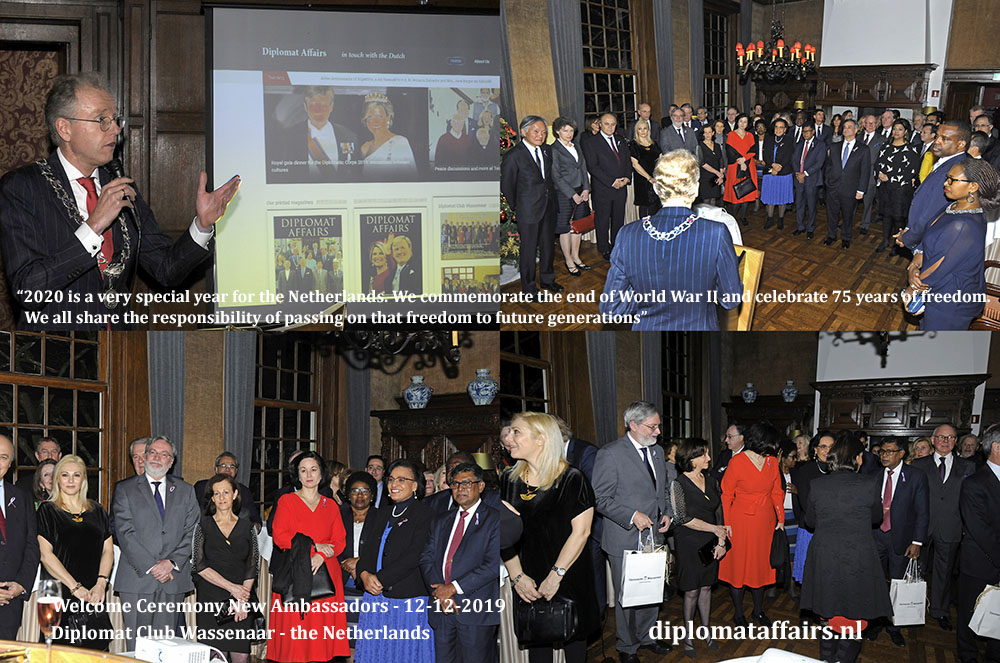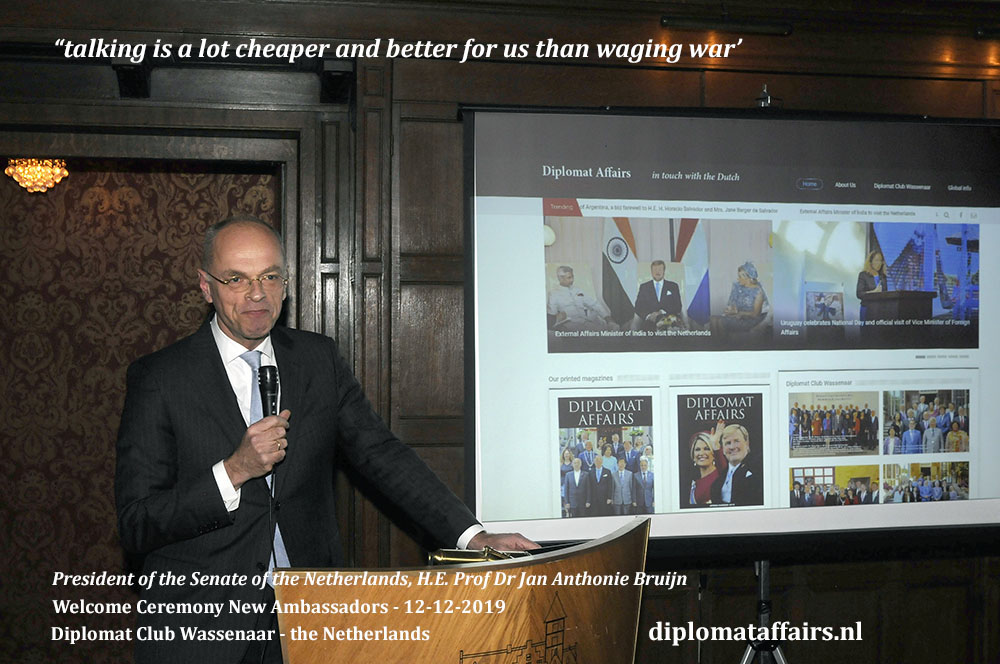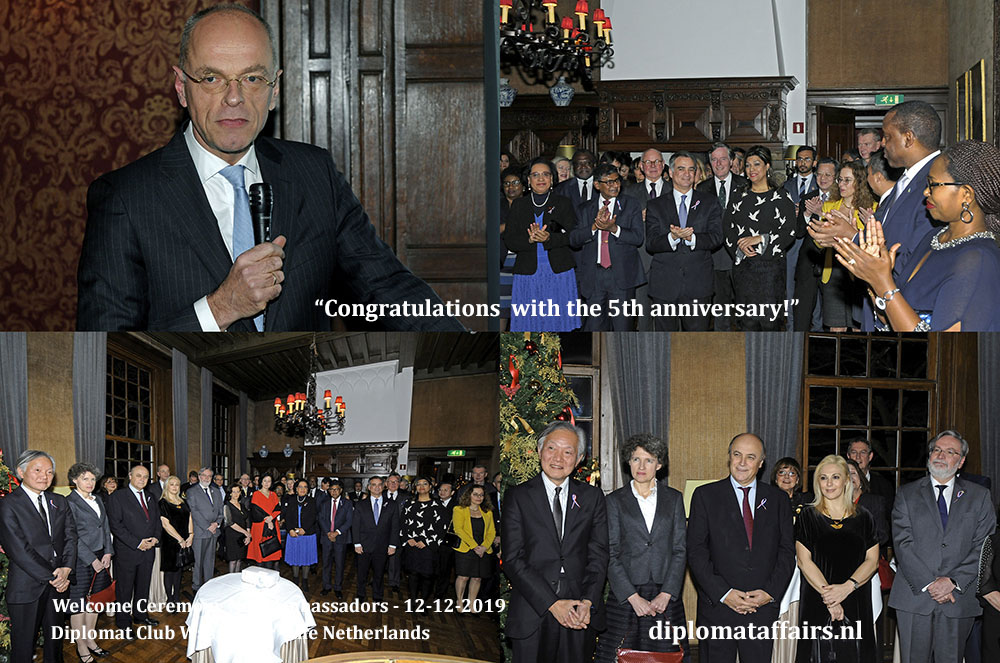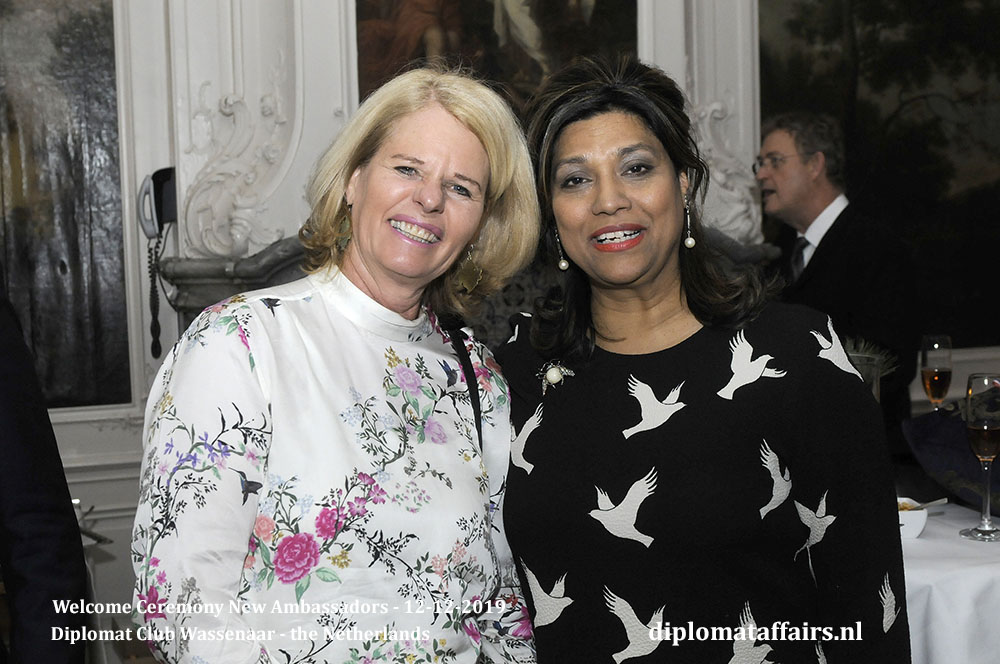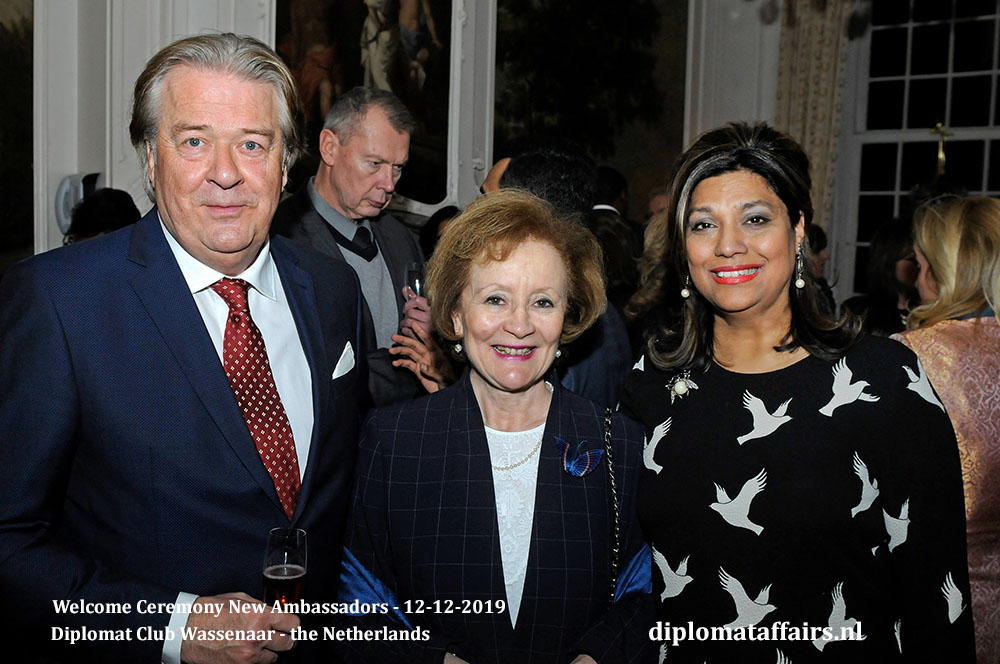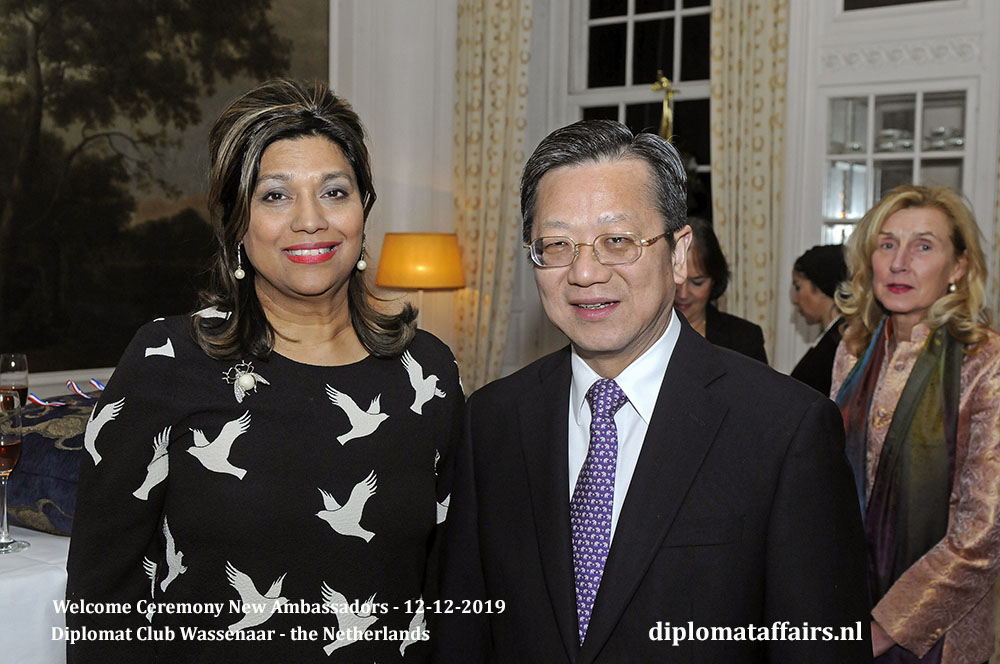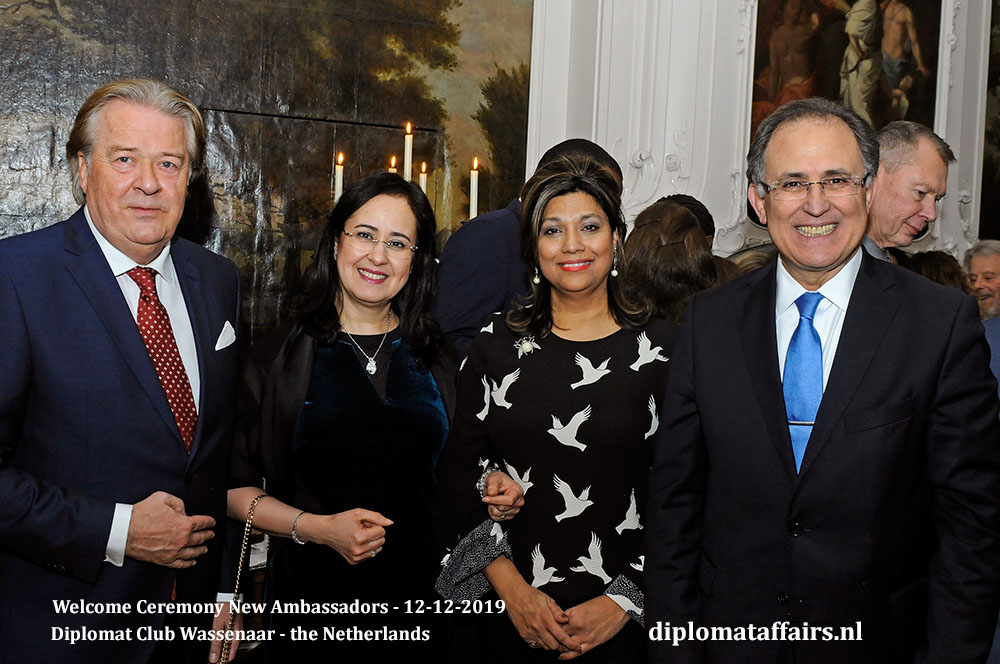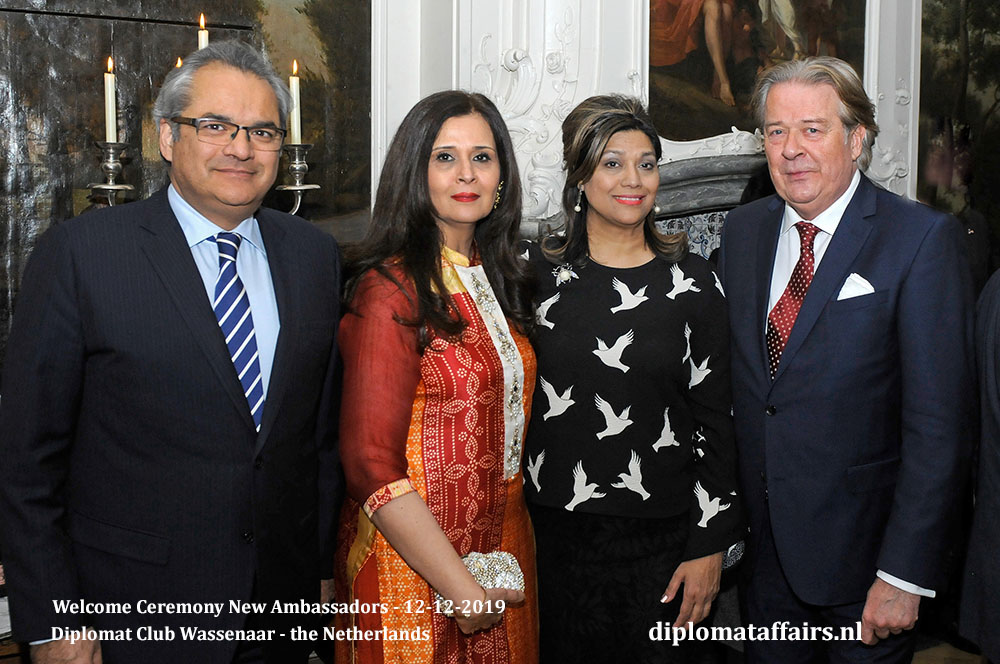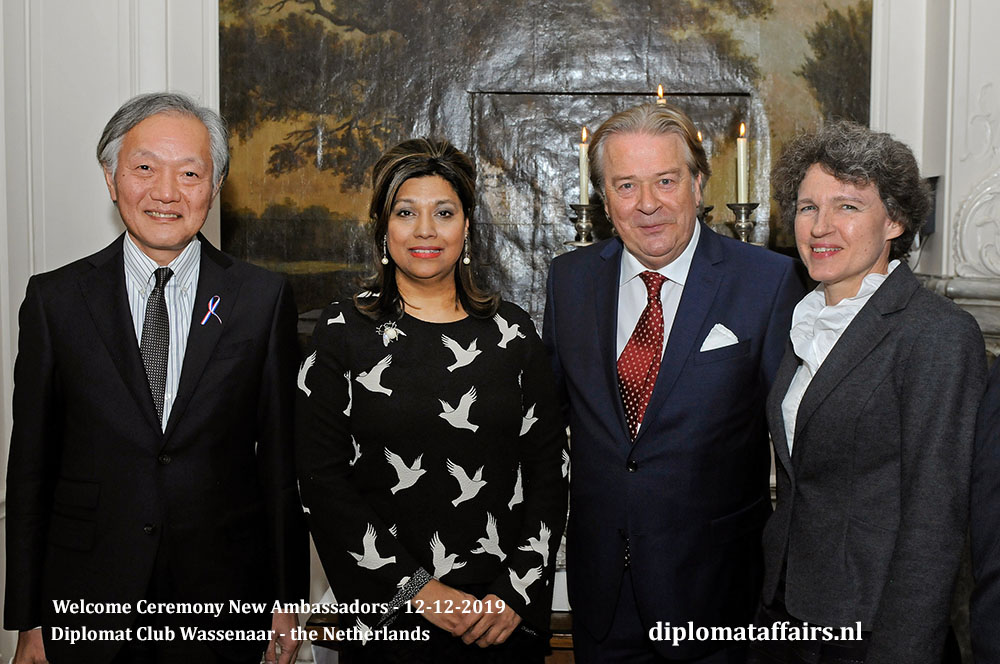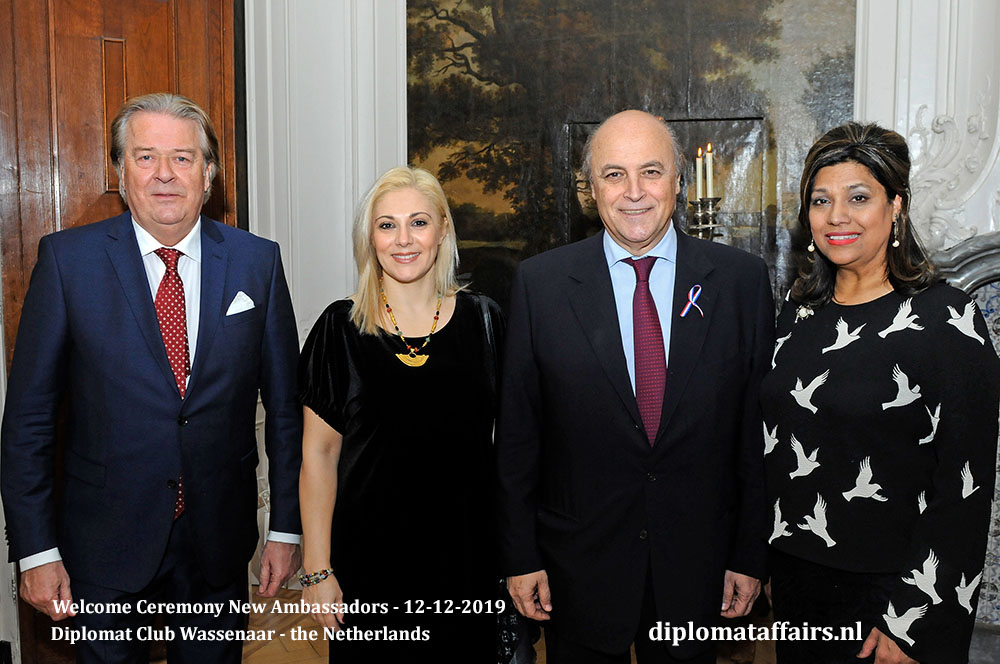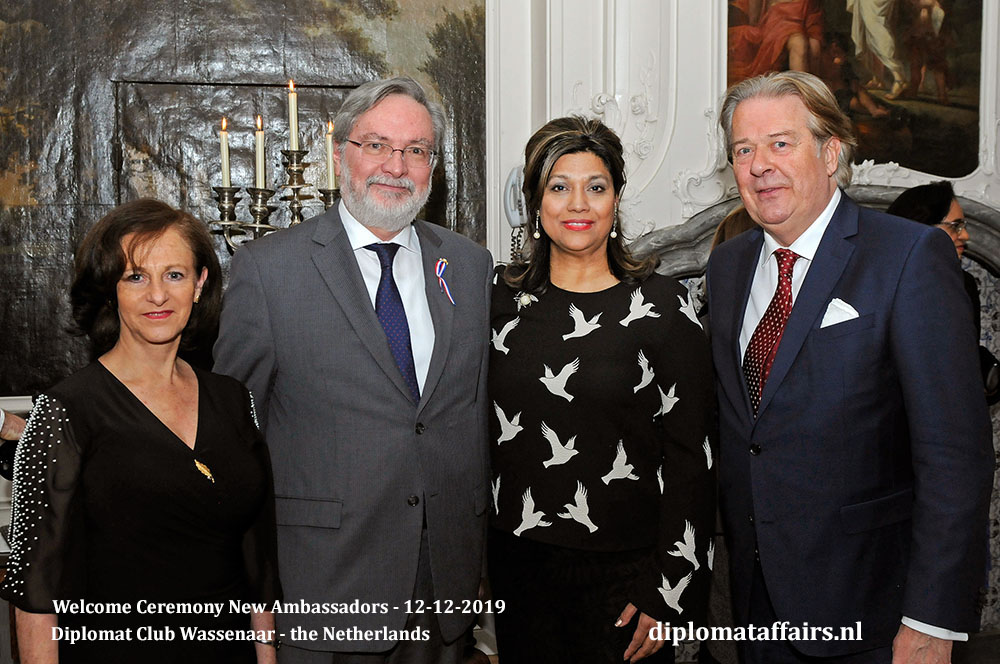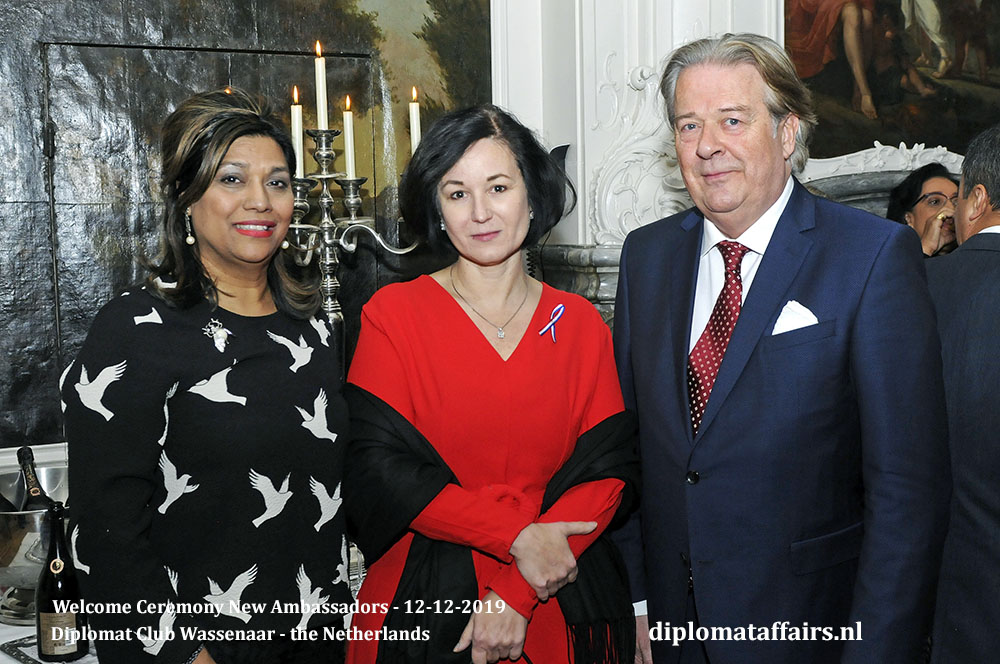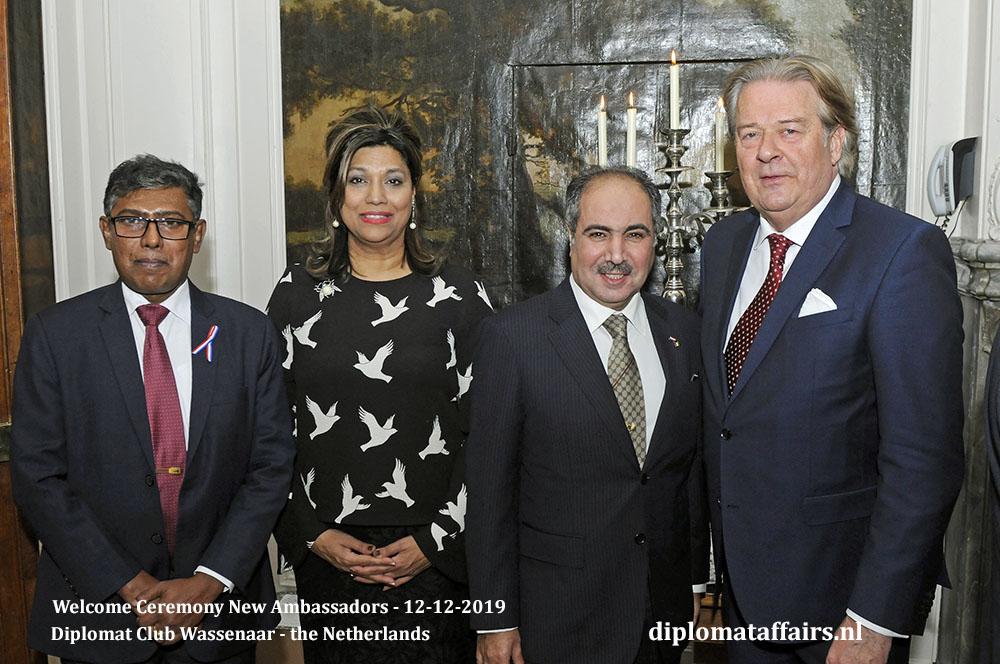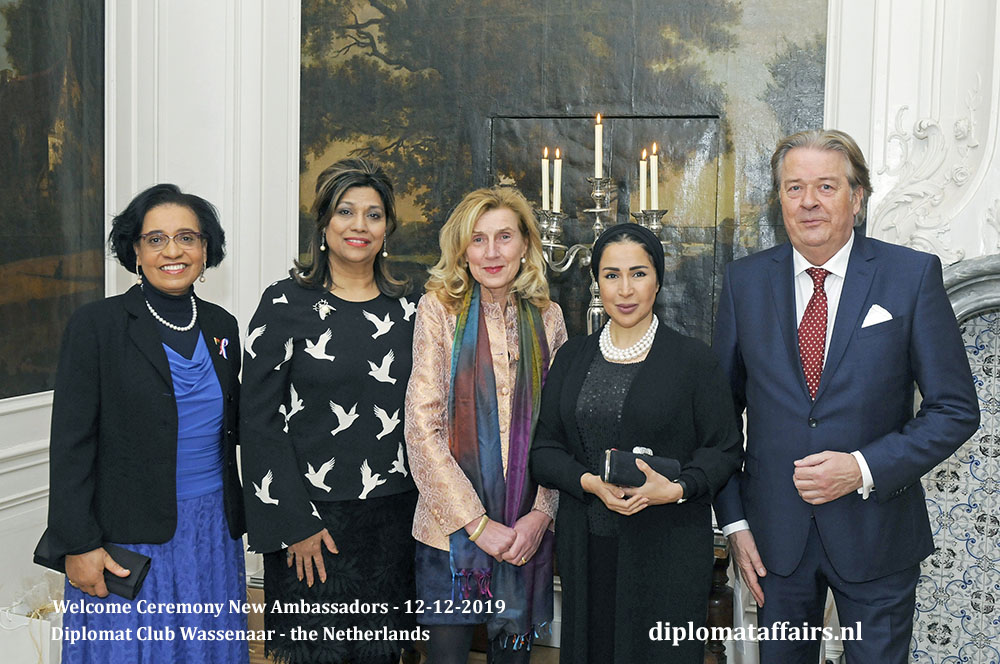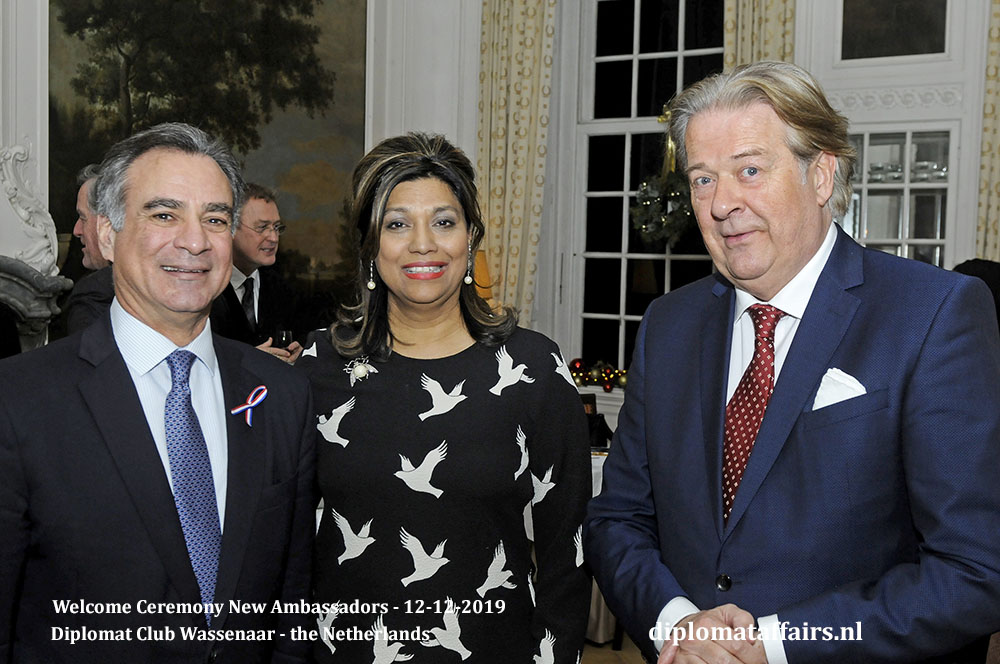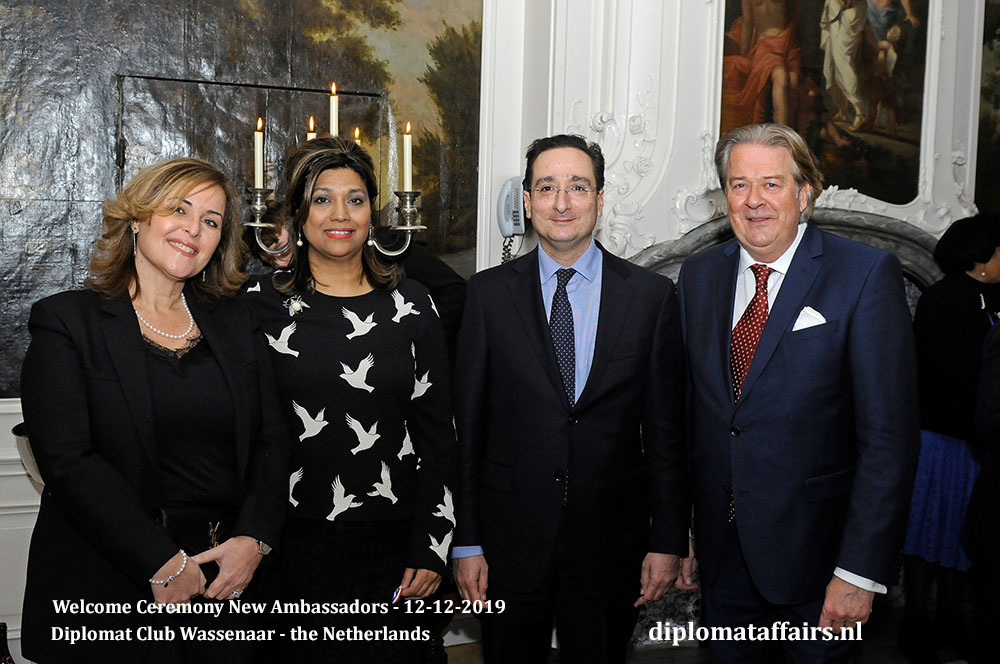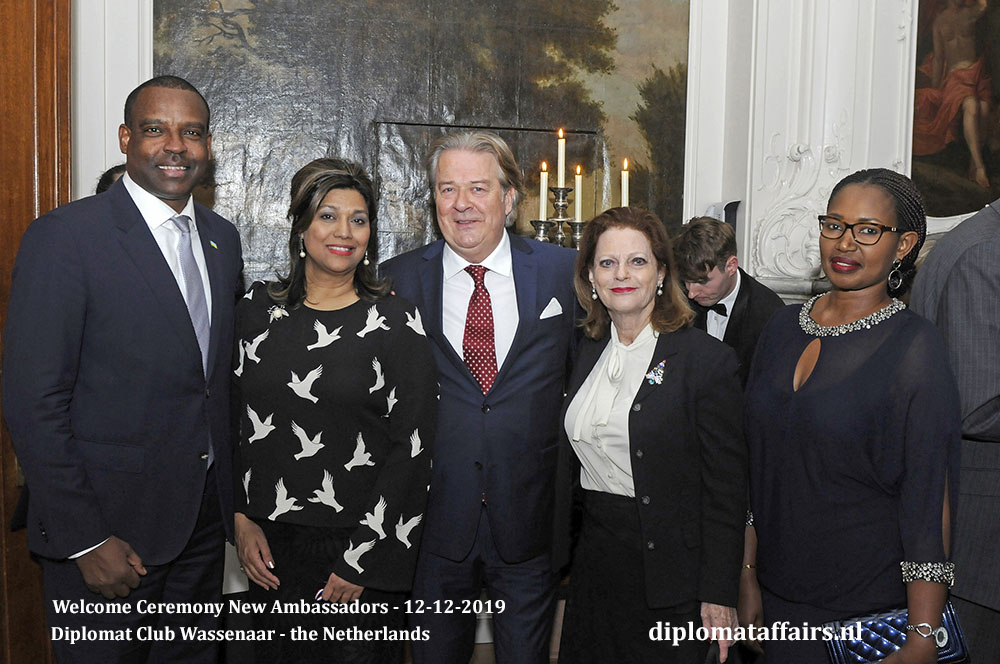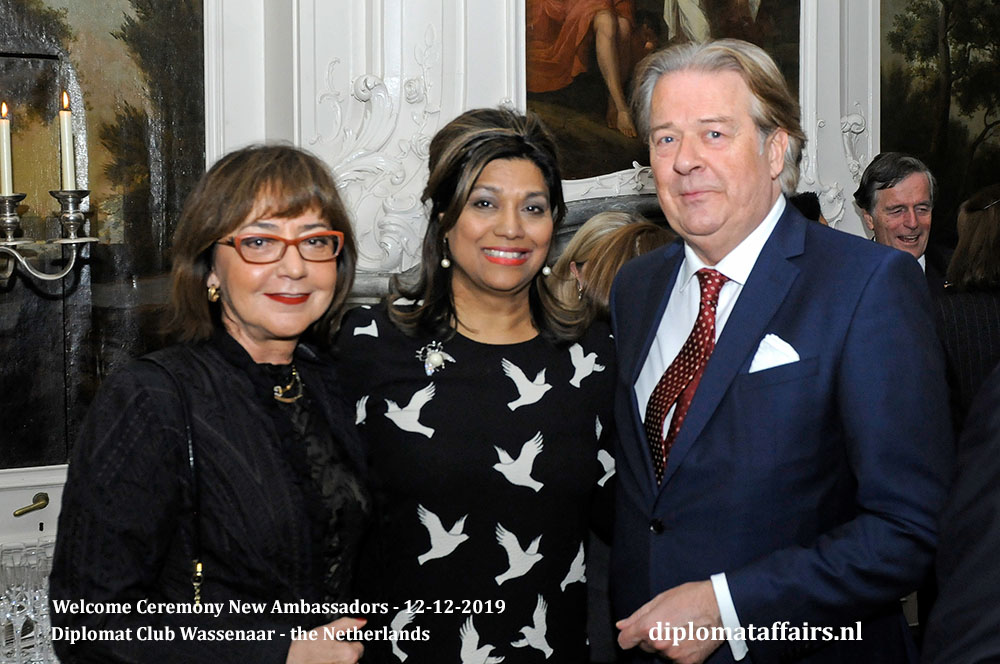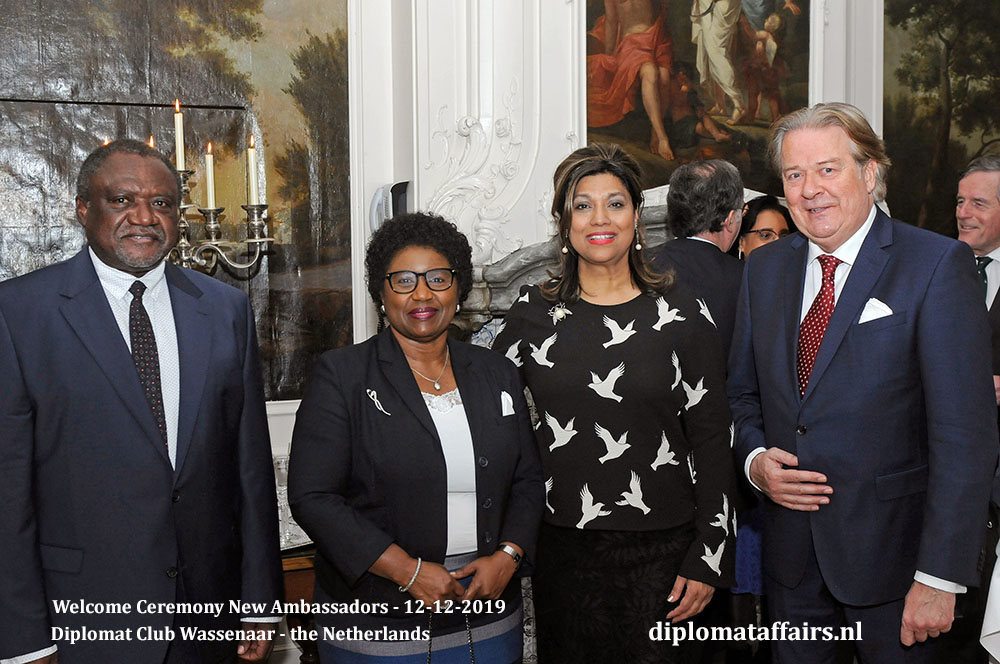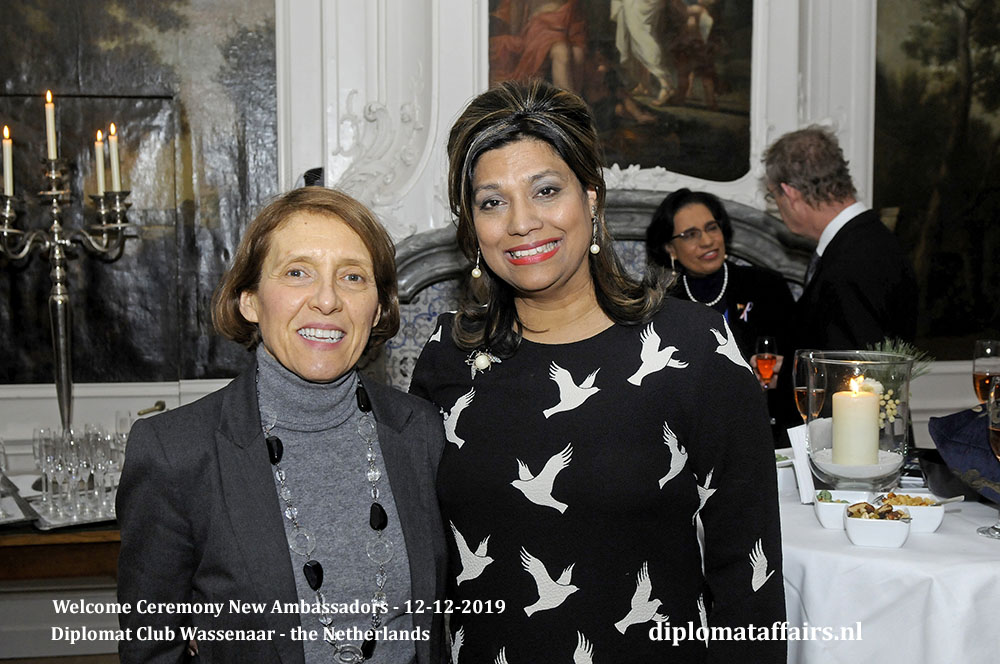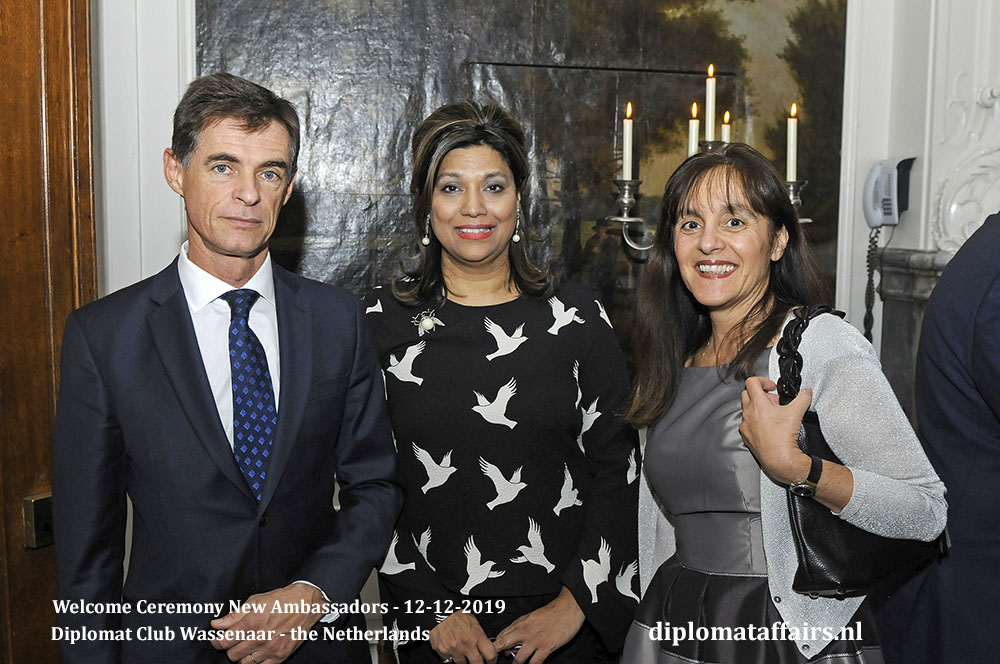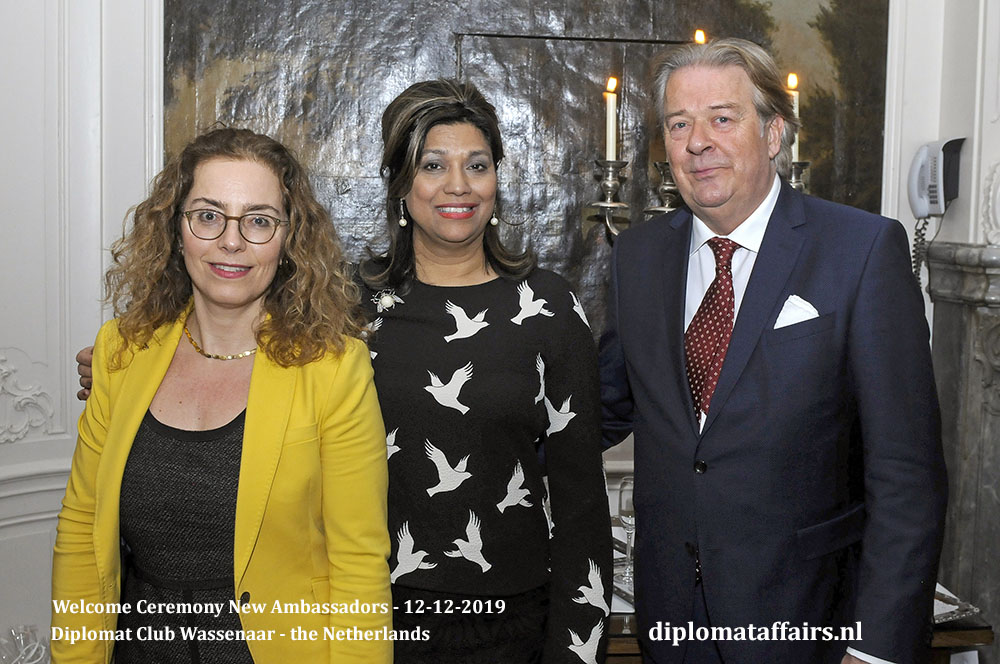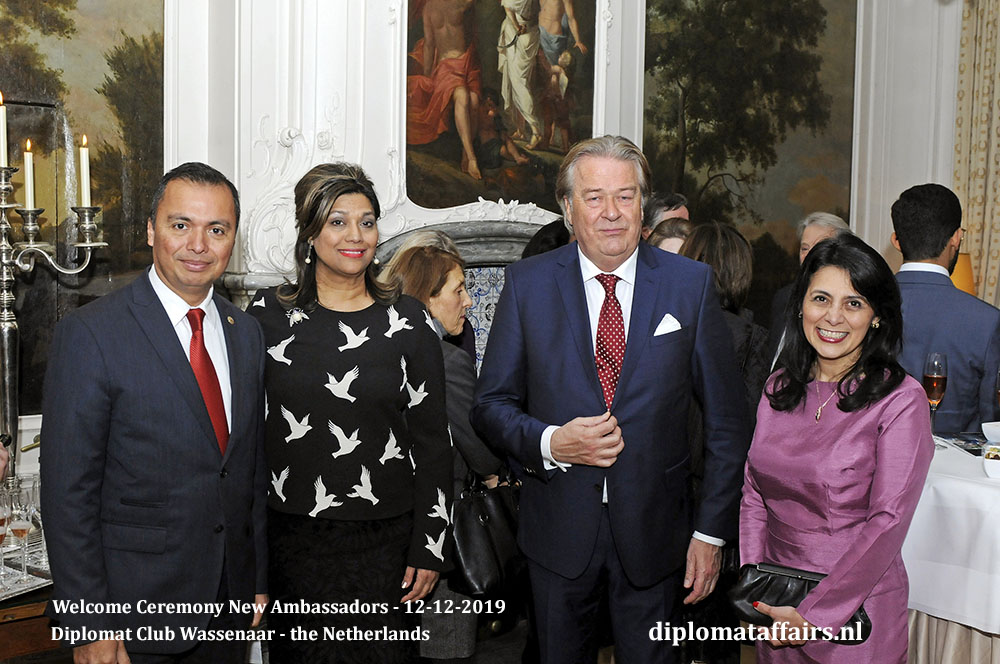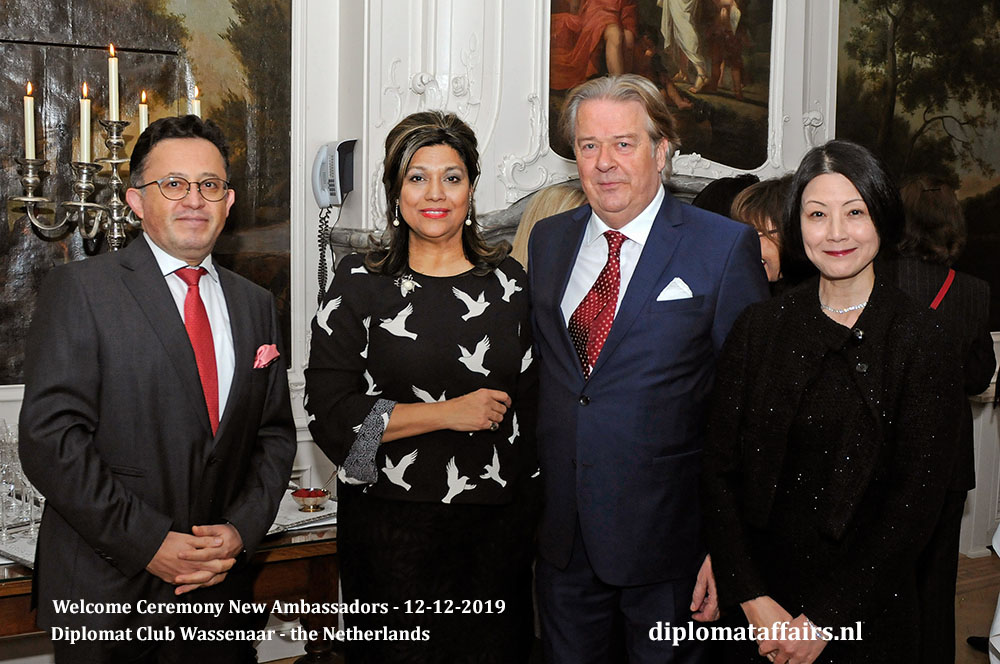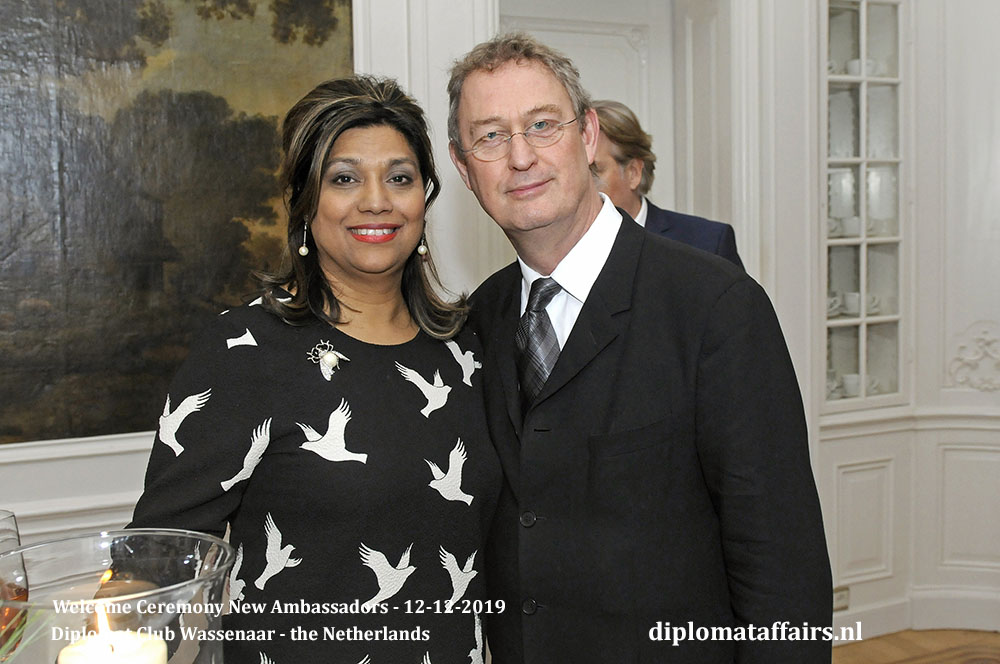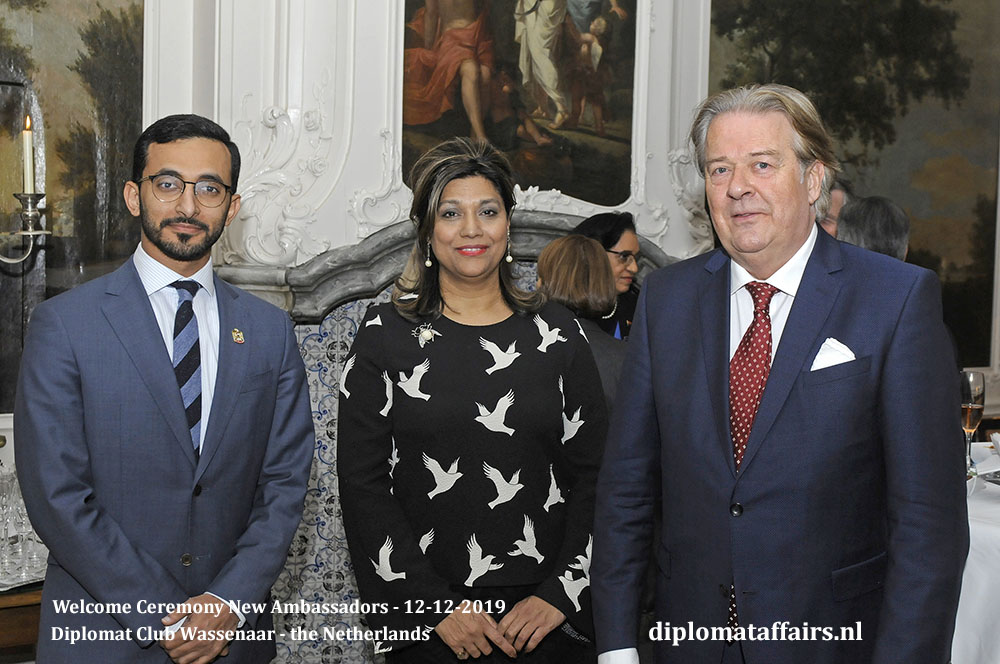 December 12th, 2019 saw the launch of the festive season with Diplomat Club Wassenaar's 12th Welcome Ceremony for newly arrived Ambassadors having presented their credentials to His Majesty the King, Willem Alexander.
All guests were greeted by DCW Founder and Publisher of Diplomat Affairs Magazine Mrs Shida Bliek, and his Excellency the new Mayor of the municipality of Wassenaar Mr Leendert de Lange, as Mrs Bliek duly decorated the new members with our customary Dutch flag pin.
Mayor Leendert de Lange officially welcomed the following new Ambassadors and their spouses:
ANGOLA: H.E. Mrs Maria Isabel Gomes Godinho de Resende Encoge
CZECH REPUBLIC: H.E. Ms Kateřina Sequensová
ECUADOR: H.E. Mr Andrés Terán Parral and Mrs María Rosa Egüez
CZECH REPUBLIC: H.E. Ms Kateřina Sequensová
GREECE: H.E. Mr Nicolas Plexidas and Mrs Annamaria Panagiotakopoulou
GUATEMALA: H.E. Mr Jorge Skinner-Klée Arenales
JAPAN: H.E. Mr Hidehisa Horinouchi and Mrs Sabine Horinouchi
SRI LANKA: H.E. Mr Amaral S. Nakandala
Mayor de Lange greeted all members, highlighting the beauties of his municipality and informing us of his link to Wassenaar and its history. As welcome, he also handed our new members a taste of local produce in the form of delicious cheeses from 'boerderij Nellesteijn' in Wassenaar. He added: "2020 is a very special year for the Netherlands. We commemorate the end of World War II and celebrate 75 years of freedom. We all share the responsibility of passing on that freedom to future generations".
Mayor de Lange concluded his speech congratulating Diplomat Club Wassenaar on their 5th anniversary.
The President of the Senate of the Netherlands, Prof Dr Jan Anthonie Bruijn then addressed the assembly stressing his admiration and support for the Diplomats of the world, as he pointed out: "talking is a lot cheaper and better for us than waging war', linking Diplomacy to the vision of the council, founded in Brussels after the war, that he joined. He congratulated Diplomat Club Wassenaar and in particular Mrs Shida Bliek for supporting and reinforcing this vision through Diplomat Club Wassenaar.
We were joined by many guests including, the Alderman of Wassenaar, Mrs Caroline Klaver-Bouman and of course our honorary member Ambassadors, the Director-General of the OPCW and Dean of the honorary members: H.E. Mr Fernando Arias and Mrs Patricia van Oord de Arias, the Ambassador of Bosnia Herzegovina; H.E. Ms Mirsada Čolaković, the Ambassador of Brazil; H.E. Mrs Regina Maria Cordeiro Dunlop and H.E. Mr Ronaldo Dunlop, the Ambassador of Chile; Prof María Teresa Infante, the Ambassador of China; H.E. Dr XU Hong, the Ambassador of Egypt; H.E. Mr Amgad Abdel Ghaffar, the Ambassador of El Salvador; H.E. Mr Agustín Vásquez Gómez and Prof Mirella de Vasquez, the Ambassador of India; H.E. Mr Venu Rajamony, the Ambassador of Indonesia; H.E. Mr I Gusti Agung Wesaka Puja and Mrs Rusdijana Puja, the Ambassador of the Kingdom of Jordan; H.E. Mr Nawaf W. Tell and Mrs Sian Sharar, the Ambassador of Kazakhstan; H.E. Mr Magzhan Ilyassov, the Ambassador of Kuwait; H.E. Mr Abdul-Rahman Al-Otaibi and Mrs Jamilah Otaibi, the Ambassador of Malta; H.E. Mrs Marlene Bonnici and Dr Klaus-Dieter Frey, the Ambassador of the Kingdom of Morocco; H.E. Mr Abdelouahab Bellouki and Mrs Najat Bellouki, the Ambassador of Pakistan; H.E. Mr Shujjat Ali Rathore and Mrs Uzma Rathore, the Ambassador of Portugal; H.E. Ms Rosa Batoréu, the Ambassador of the Russian Federation; H.E. Mr Alexander Shulgin, the Ambassador of Rwanda; H.E. Mr Jean Pierre Karabaranga and Ms. Viviane Mironko, the Ambassador of the United Republic ofTanzania; H.E. Mrs Irene F. M. Kasyanju and Mr Emmanuel E. Kasyanju, the Ambassador of Uruguay; H.E. Mrs Laura Dupuy; the Consul of Ecuador, H.E. Fernando Bucheli and Mrs. Narumi Bucheli; representative of the United Arab Emirates, Mr. Mohammed Alowais and the board of the Ambassador's Spouses Association.
The lounges overflowed with good cheer, the making of new acquaintances and the renewing of contacts with Dutch Society.
We thank our members for their encouraging support over the years, for making time in their busy schedules for events such as this, and for their collaboration in our articles highlighting their events in our printed magazine Diplomat Affairs and on our website. We also thank our partners for their staunch support: TenRande Foundation, PortClub Rotterdam and CHIO Rotterdam, the Royal Conservatoire The Hague, Diplomat Affairs Magazine and Kasteel De Wittenburg. last but not least, our gratitude to the municipality of Wassenaar, our esteemed partner for the past 5 years. We wish Mayor Leendert de Lange all the best in his new function.
Read article in Diplomat Affairs Magazine 2019/2020 page 14-15
You may also like...
Sorry - Comments are closed