Uruguay celebrates National Day and official visit of Vice Minister of Foreign Affairs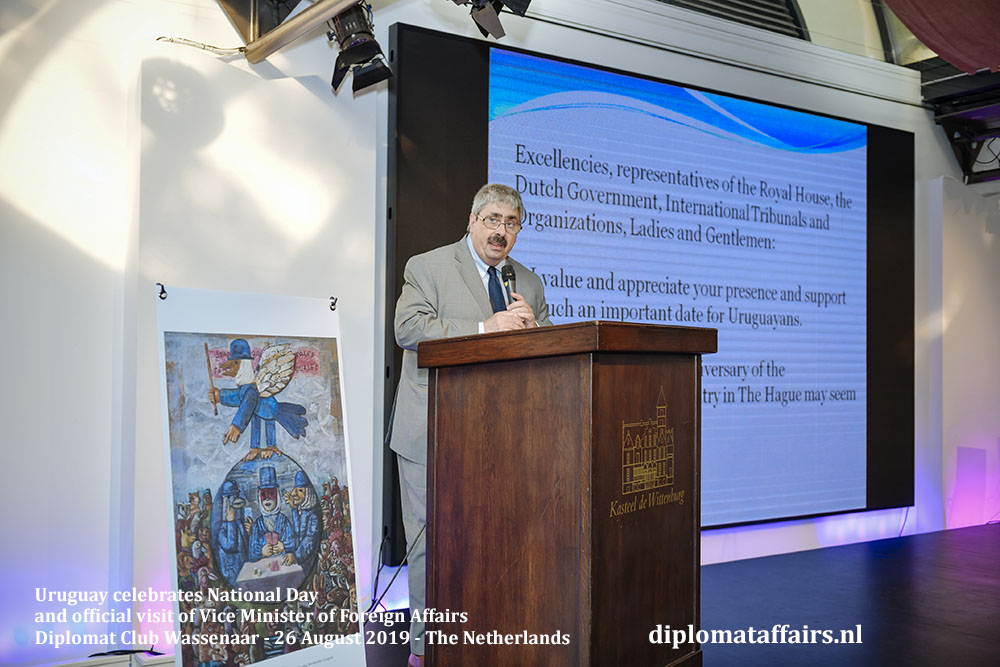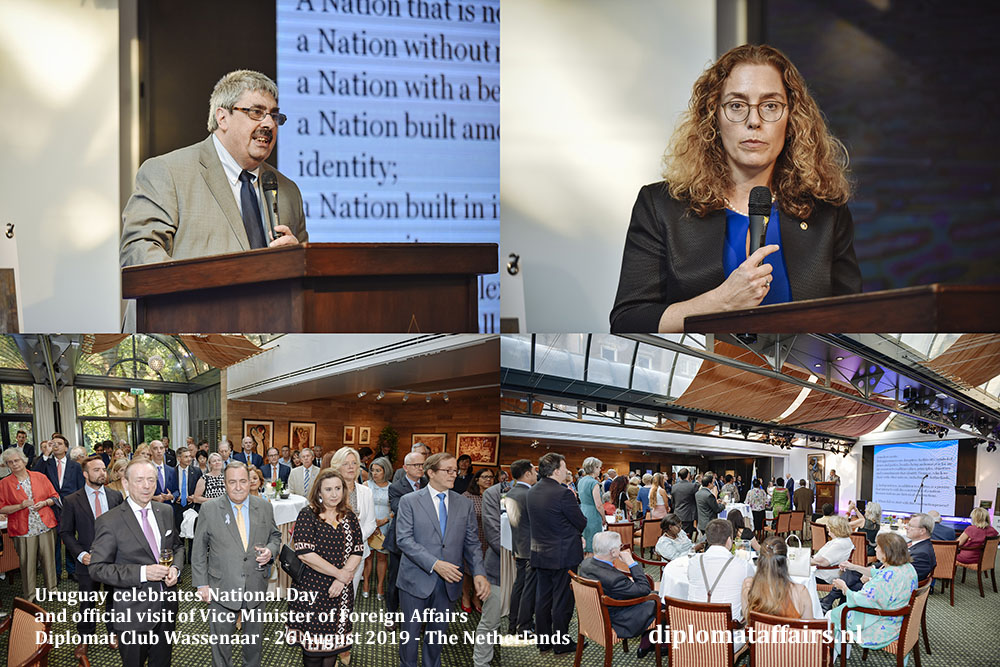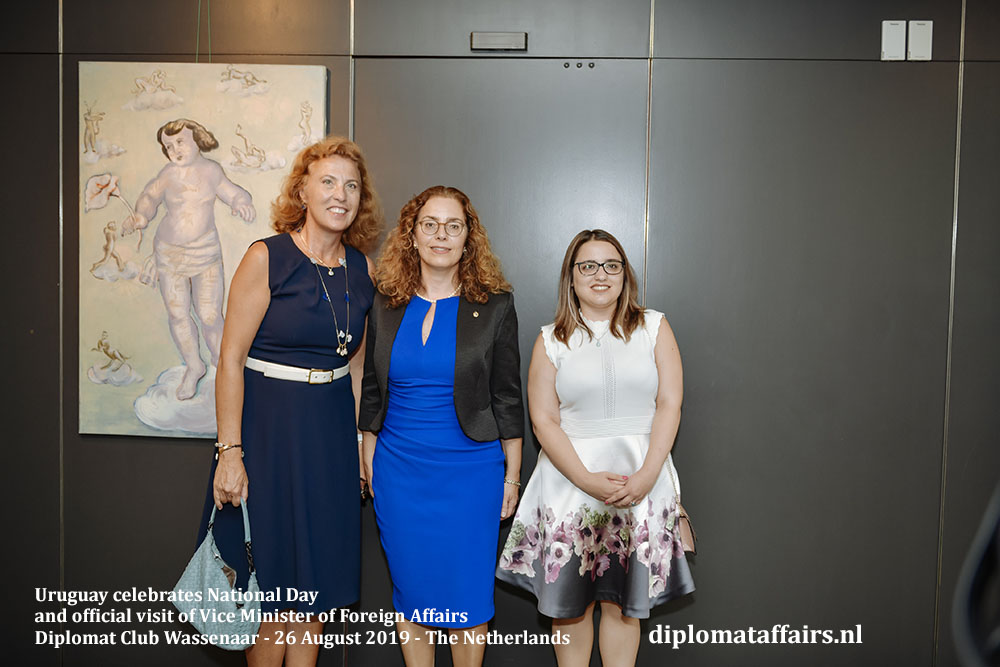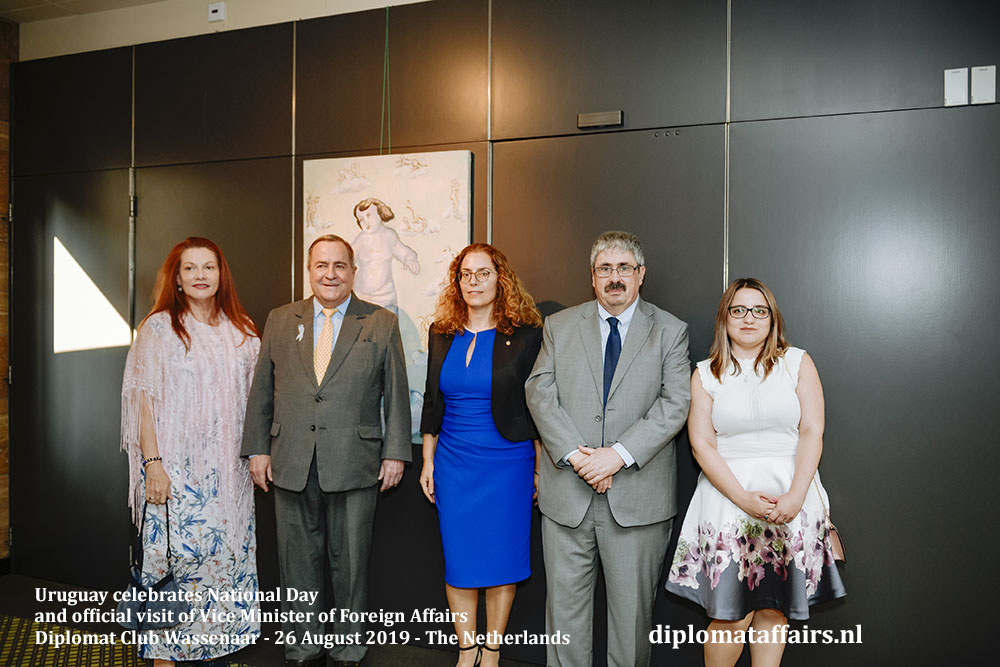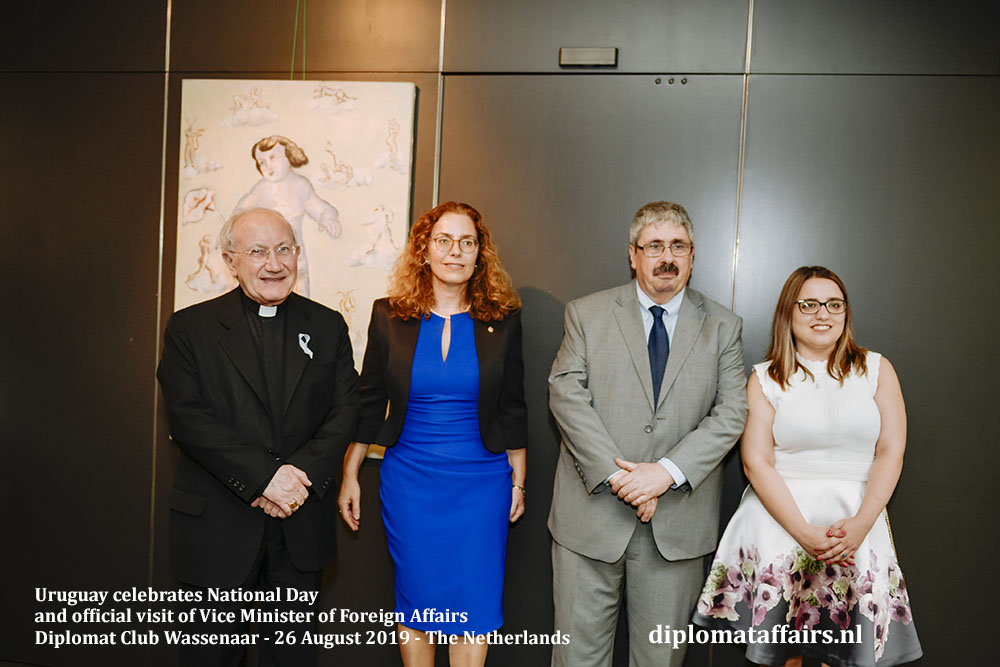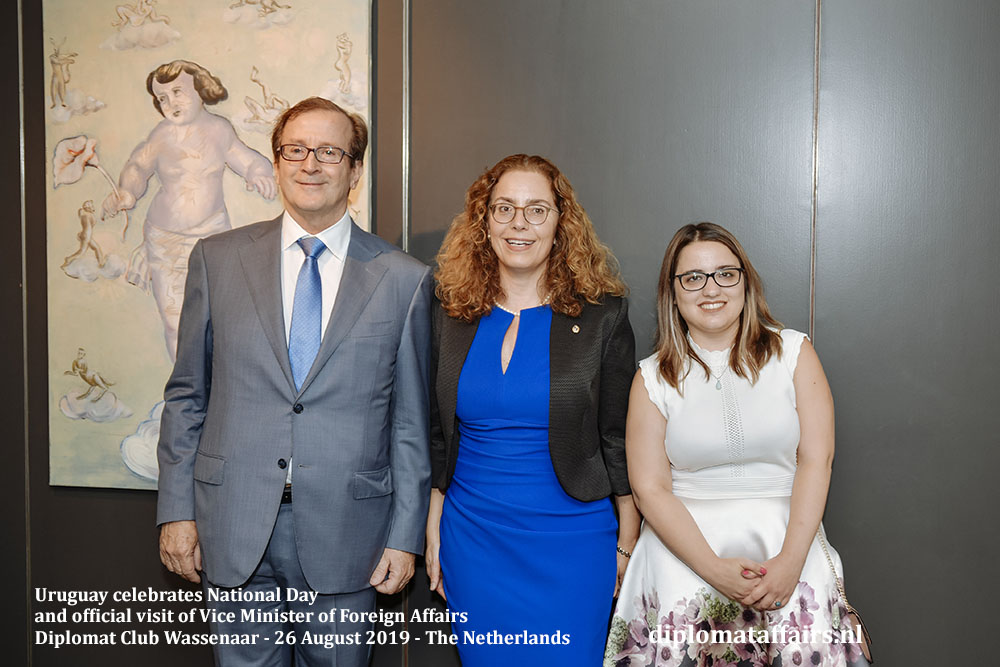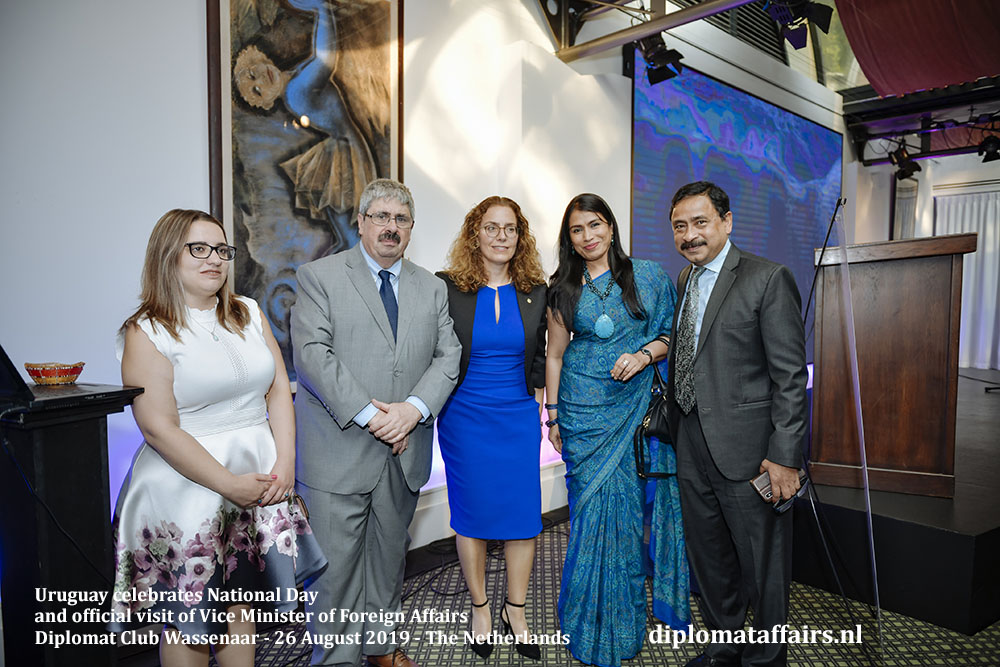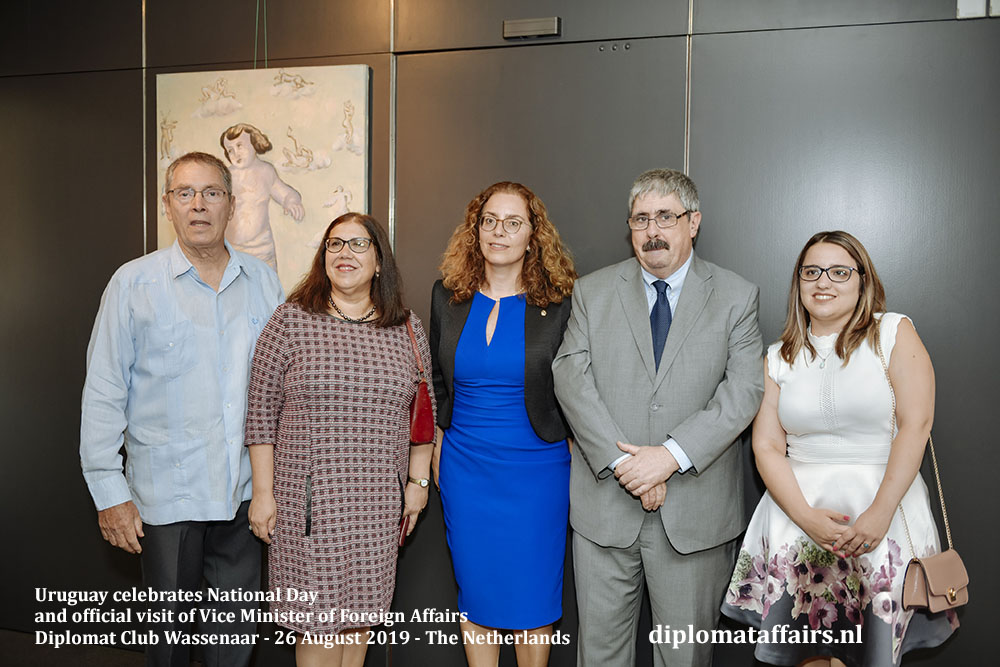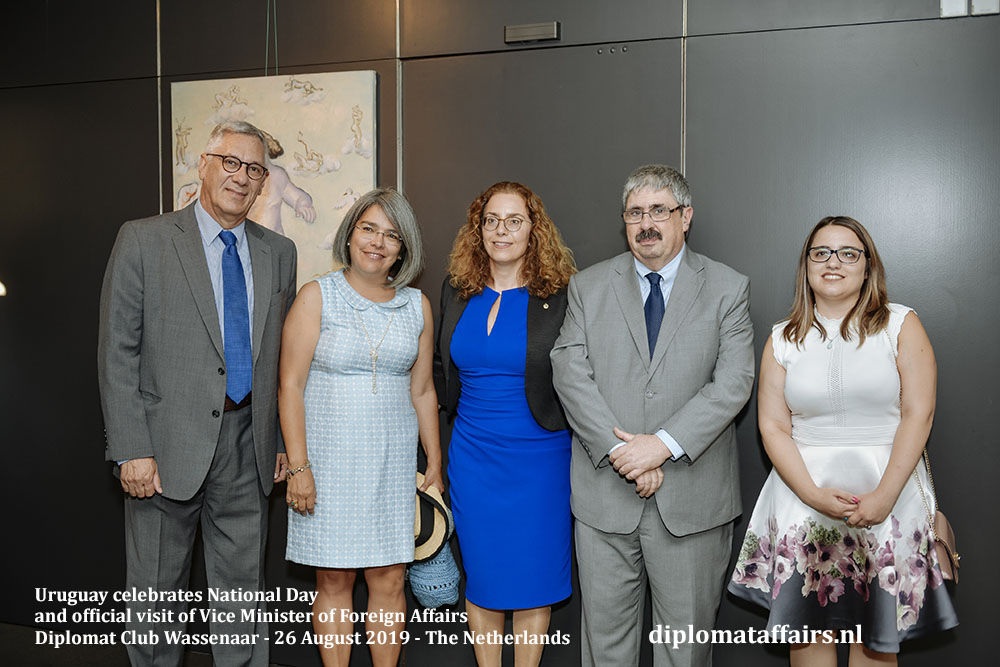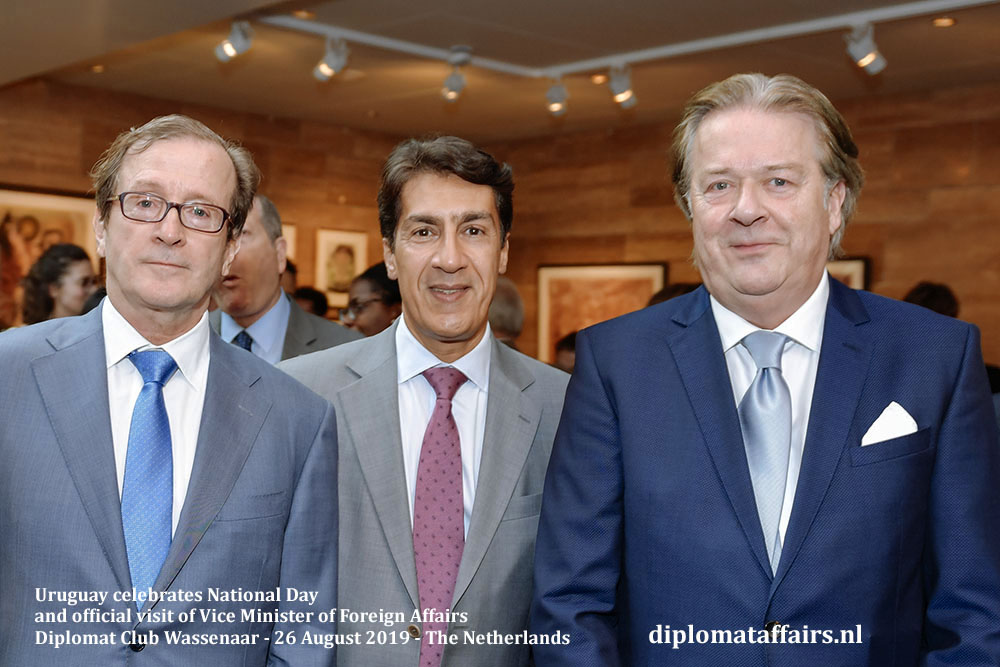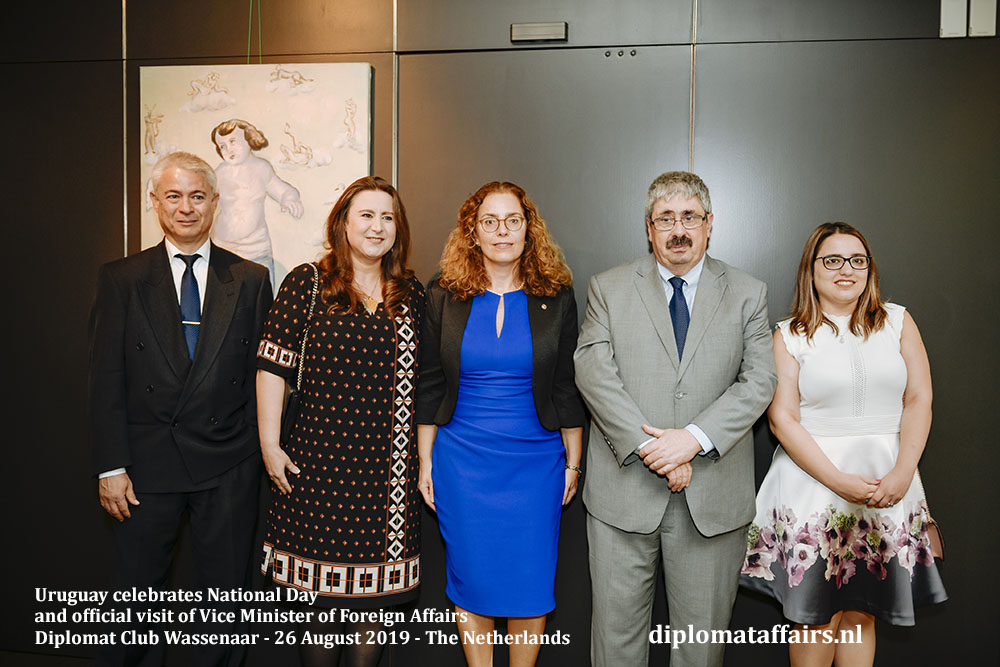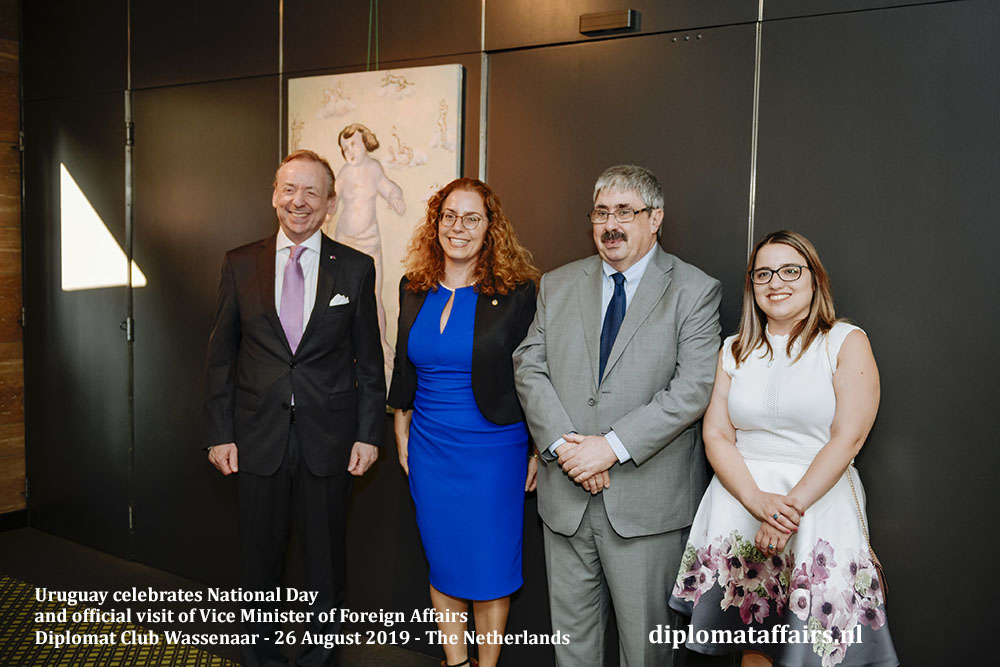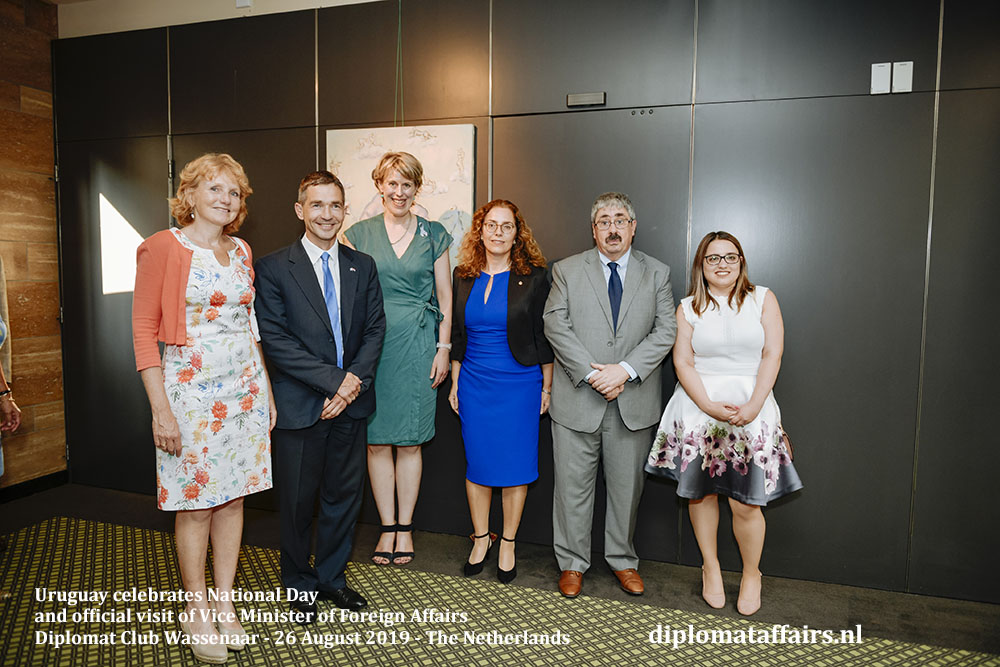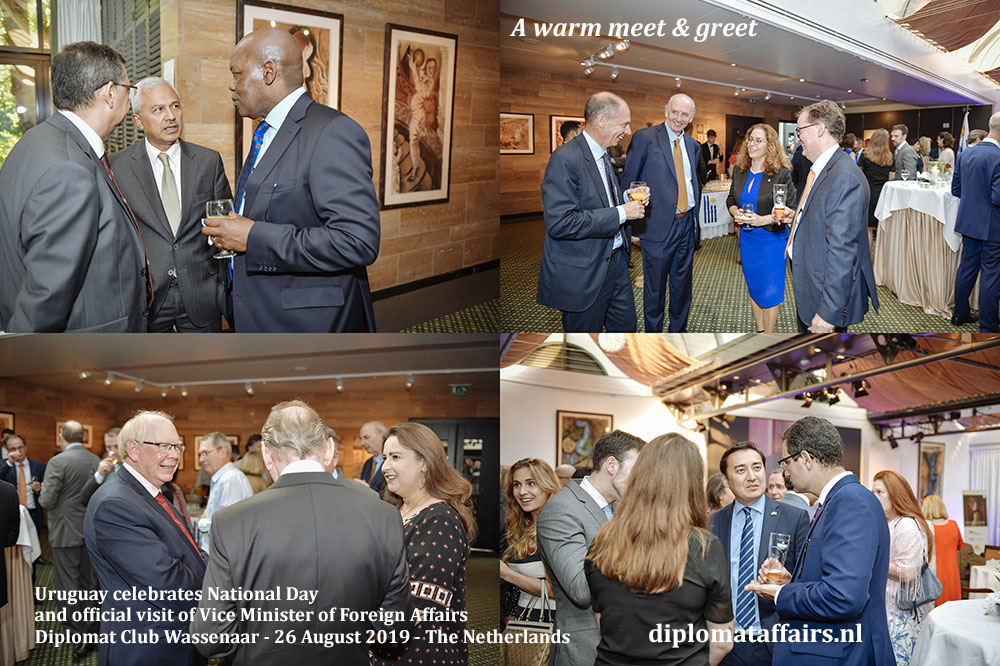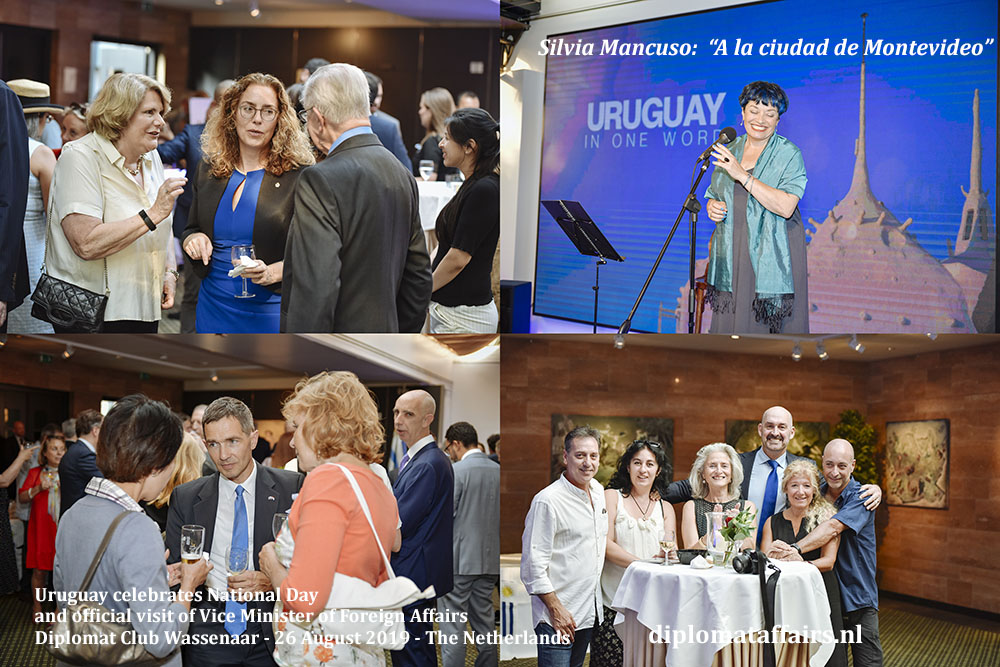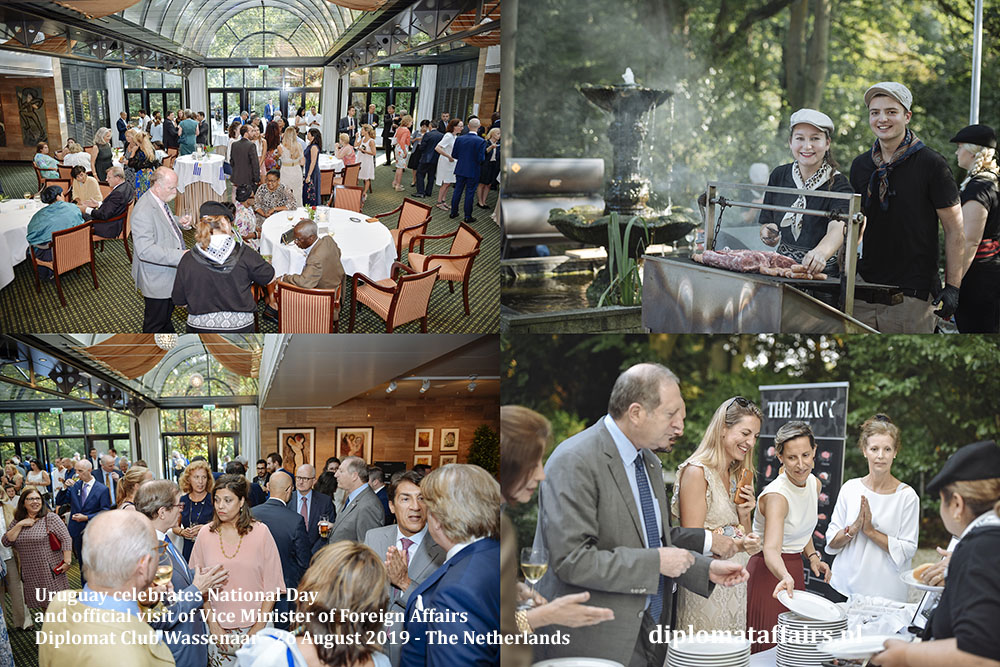 The reception for the National day of Uruguay, combined with the official visit to the Netherlands of Vice-Minister of Foreign Affairs H.E. Mr. Ariel Bergamino, was held on Monday August 26th, 2019, by a beautiful summer day, at Diplomat Club Wassenaar/ Kasteel De Wittenburg.
The Ambassador of Uruguay, Mrs. Laura Dupuy welcomed representatives of the Royal House, of the Dutch Government and International Tribunals and Organizations.
In her speech, she expressed her gratitude for the presence of so many guests on this occasion to celebrate "The Anniversary of the Independence of our country, in The Hague, (…) a city symbol of peace and justice". Vice-minister Bergamino stressed that; "Independence, in addition to being a status, is a process that interacts with the construction of a nation. Because nations are historical constructions." She explained that the process went back to 1811, with the 'Orientales' (Orientals) expressing their feeling of being as 'one and different', and that 194 years later, "We continue to be 'one and different' not by comparison with others, but because of our own identity."
Vice-minister Bergamino continued: "We are not a model country, we are a country that works to be better every day; we are a stable and reliable country, with a solid democratic / republican institutionalism, we are a country with sustained economic growth for the last 16 years, but our main wealth are the Uruguayan people. We are a country of citizens, as a system of rights and responsibilities that we must improve. Because we can always do more for others, we are a country with a desire for peace and committed to international law and multilateralism, we are a grateful and hospitable country."
His Excellency concluded expressing the excellent level of the long-standing relationship with the Netherlands, on many multilateral and thematic areas, for example: Human Rights.
A very hospitable country as was seen by the wonderful reception. The castle gardens were decked out with Uruguayan flags on the tables and the enticing smells of roasted prime beef from Uruguay, drew us to the traditional Barbeque, where charming staff in national attire carved the meat. The guests enjoyed delicious "chivito's" (tenderloin sandwiches) and the amazing Tannat wine.
Not only were our palates delighted, but also our ears were charmed by the beautiful voice of singer Mrs. Silvia Mancuso, who sang some "candombe", "tango" and "milonga" songs such as "A la ciudad de Montevideo", "Niño bien" and "Vieja viola".
With temperatures of 28C, it felt as if Uruguay and the Netherlands melted into one, embracing our "keeping in touch with the Dutch" motto.
For more information on Tannat wine, we refer to our online article: https://www.diplomataffairs.nl/uruguayan-tannat-wine-celebration-week-a-story-to-tell/
You may also like...
Sorry - Comments are closed