Ambassador Ittiporn Boonpracong treats to healthy Thai pleasures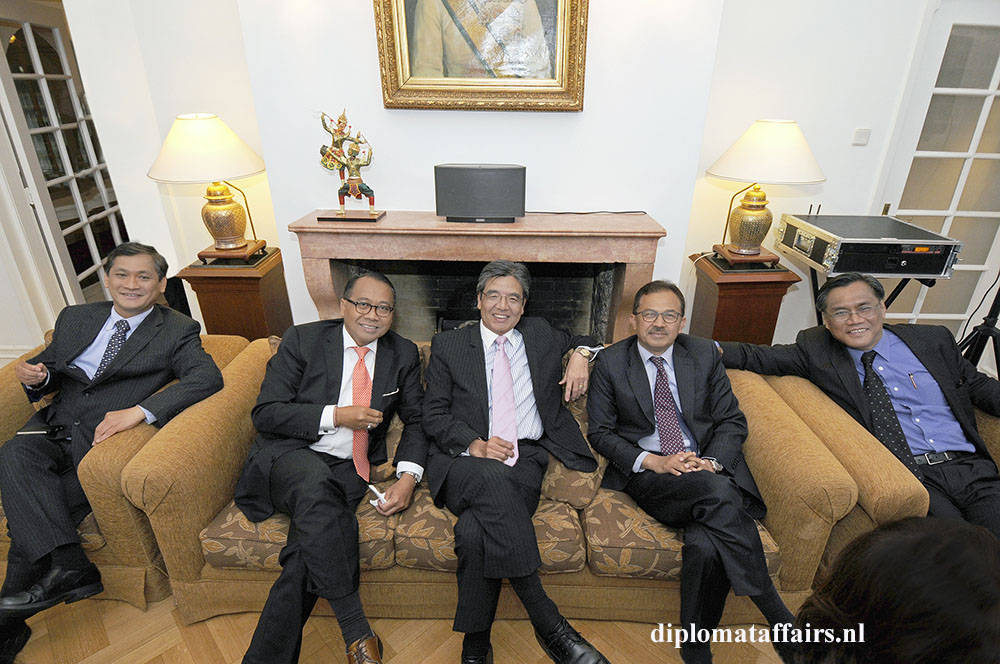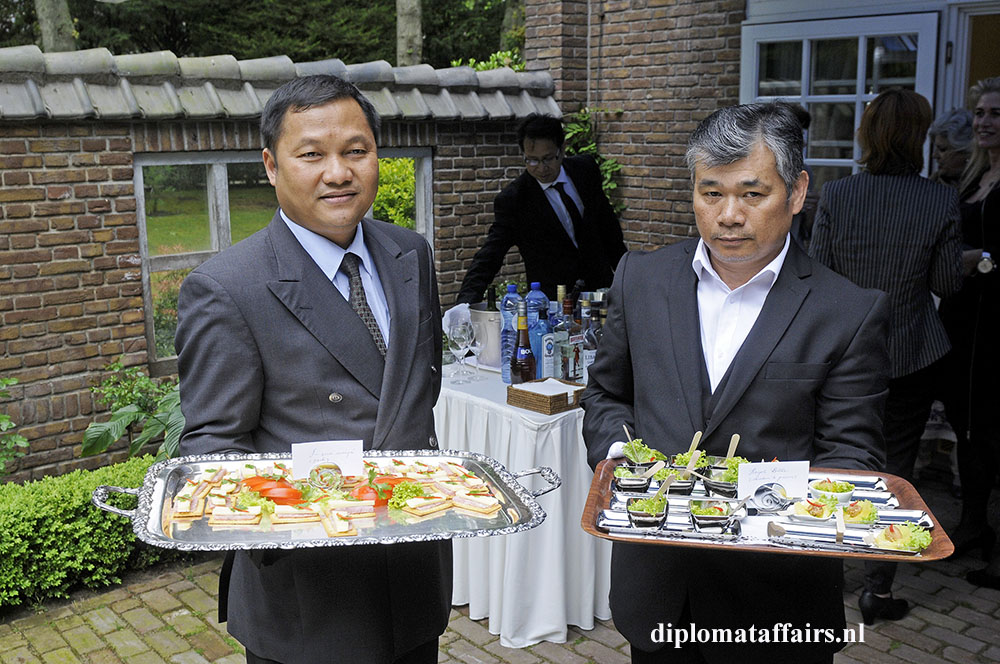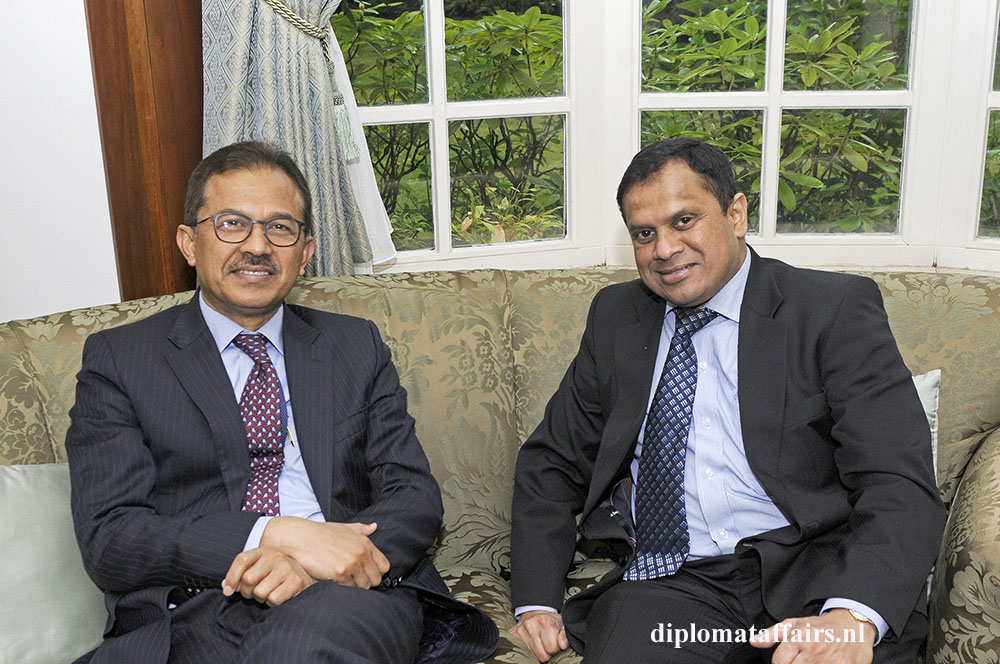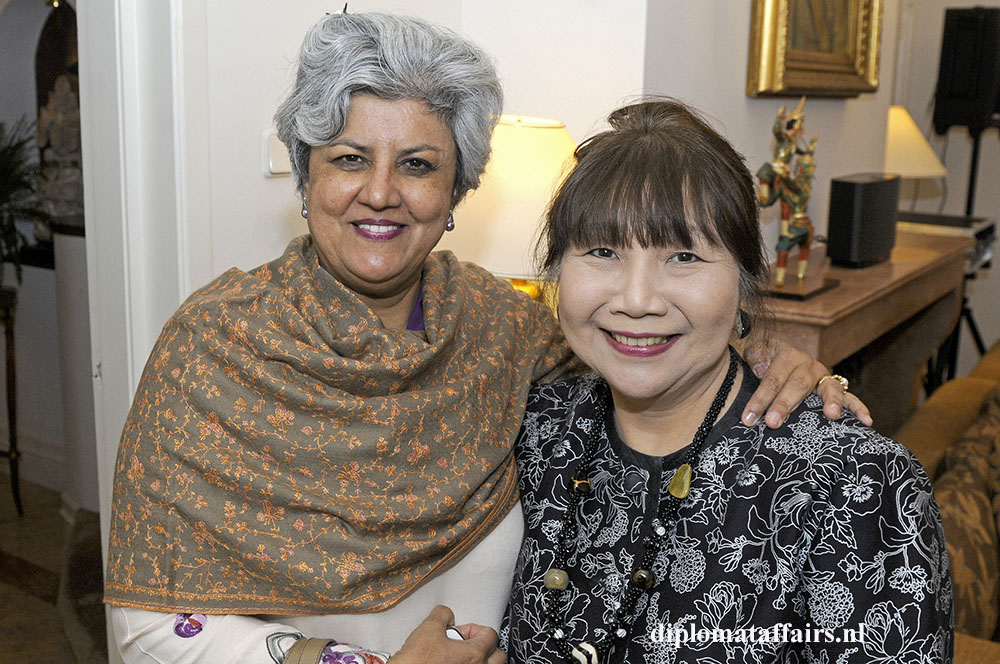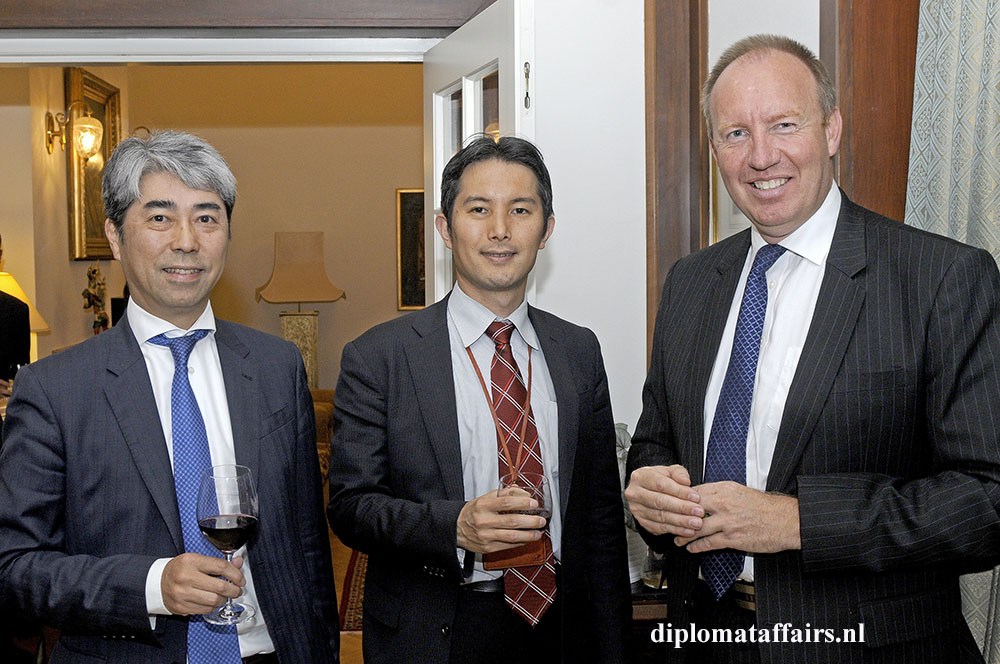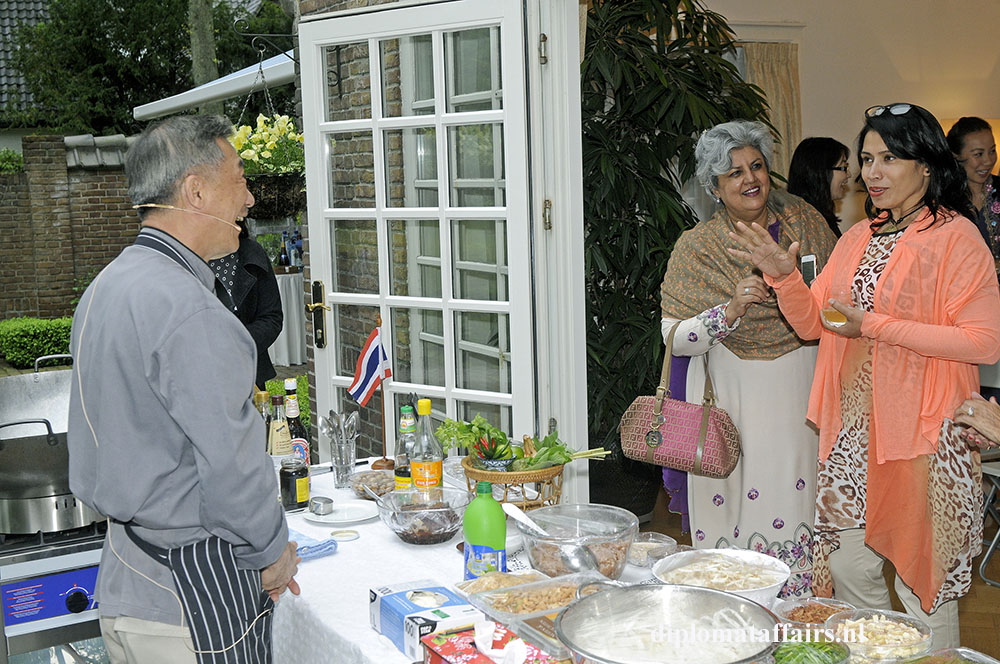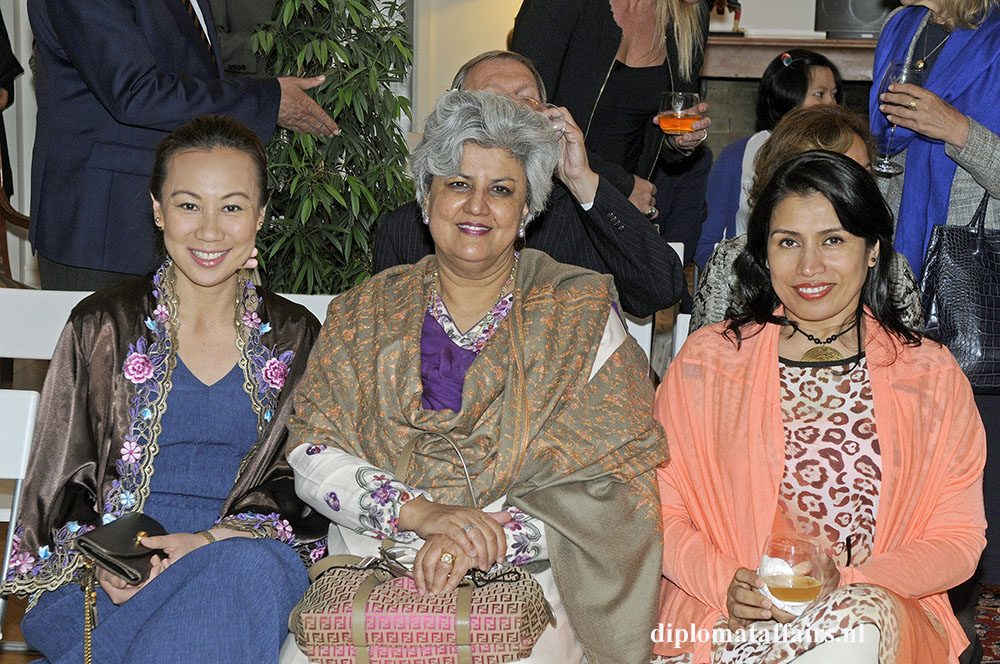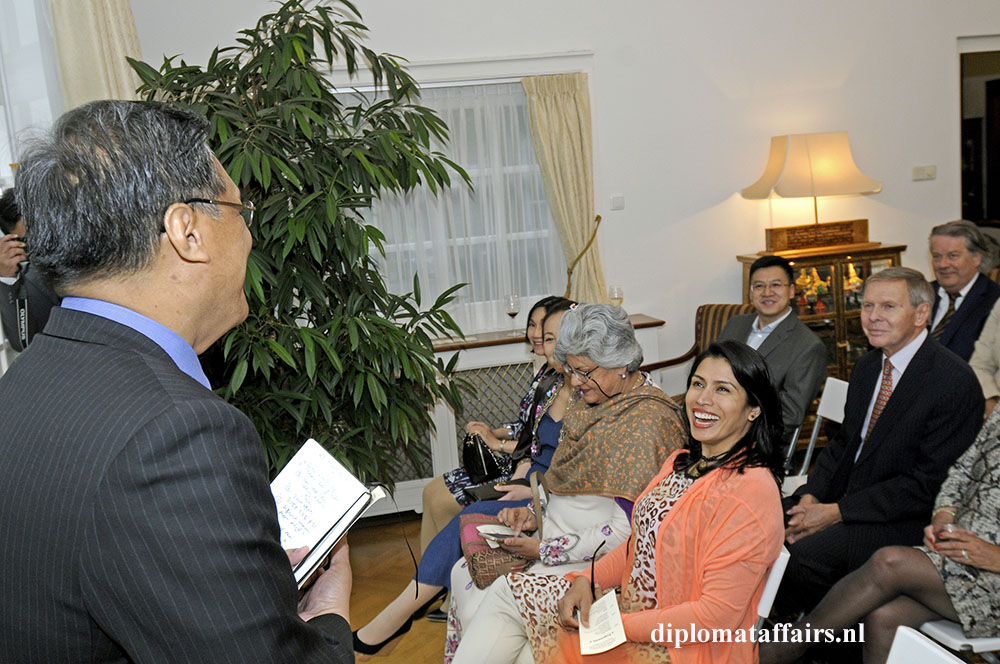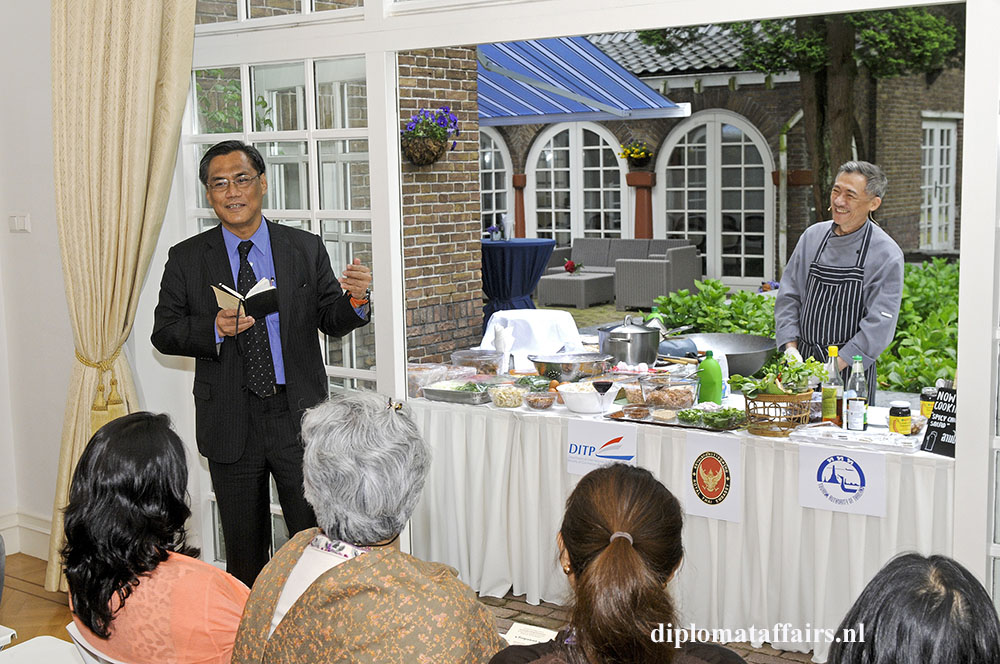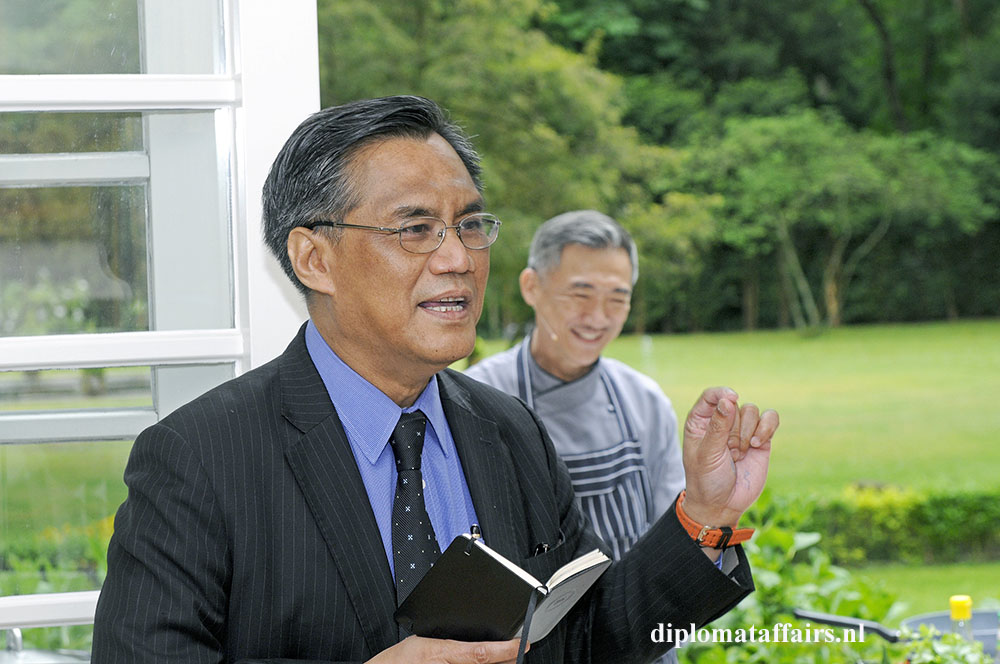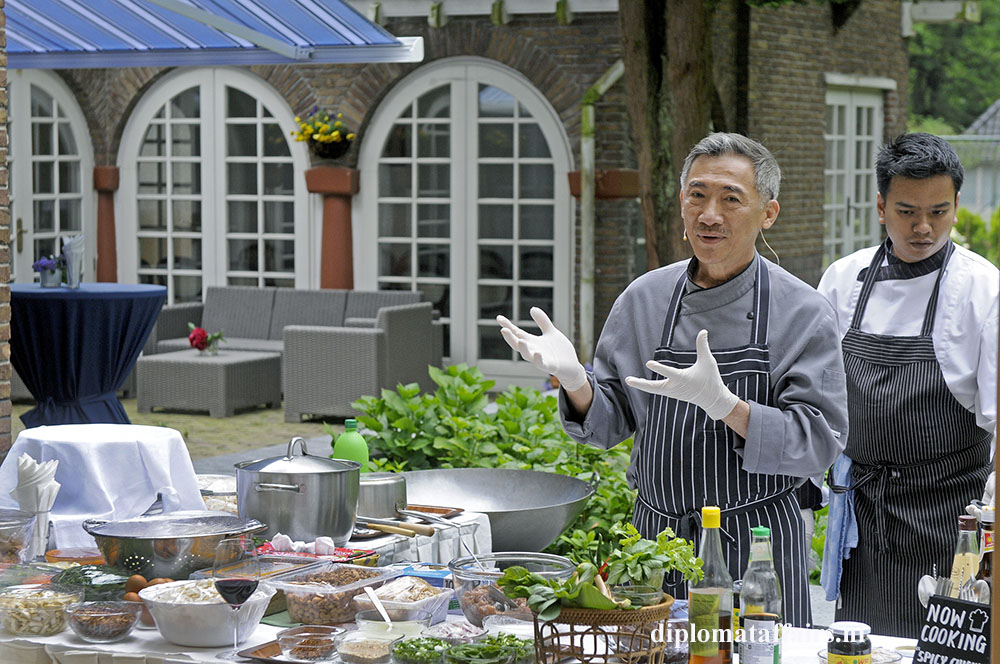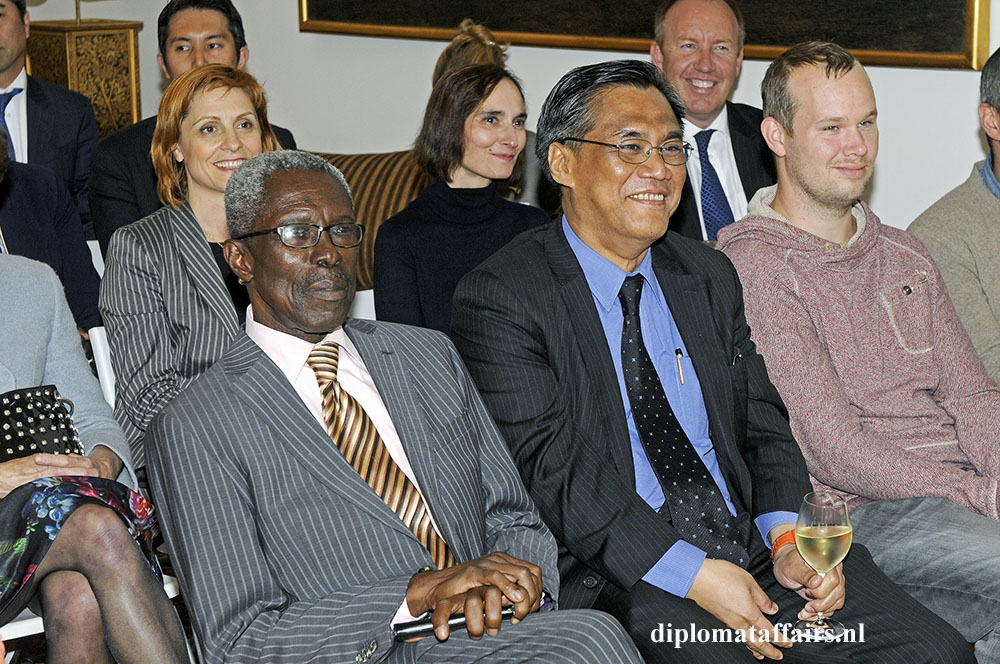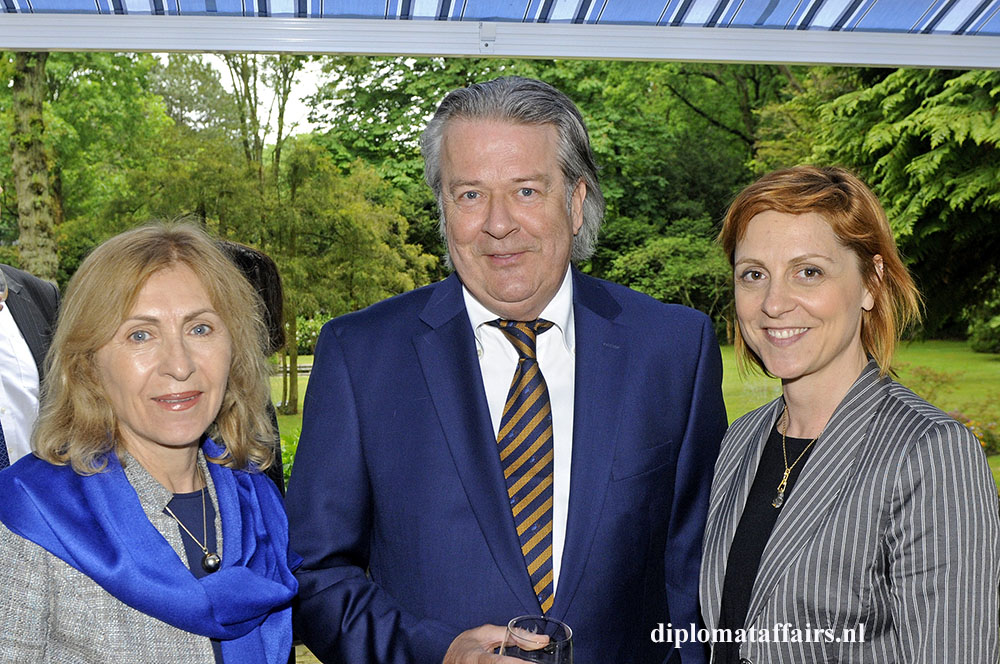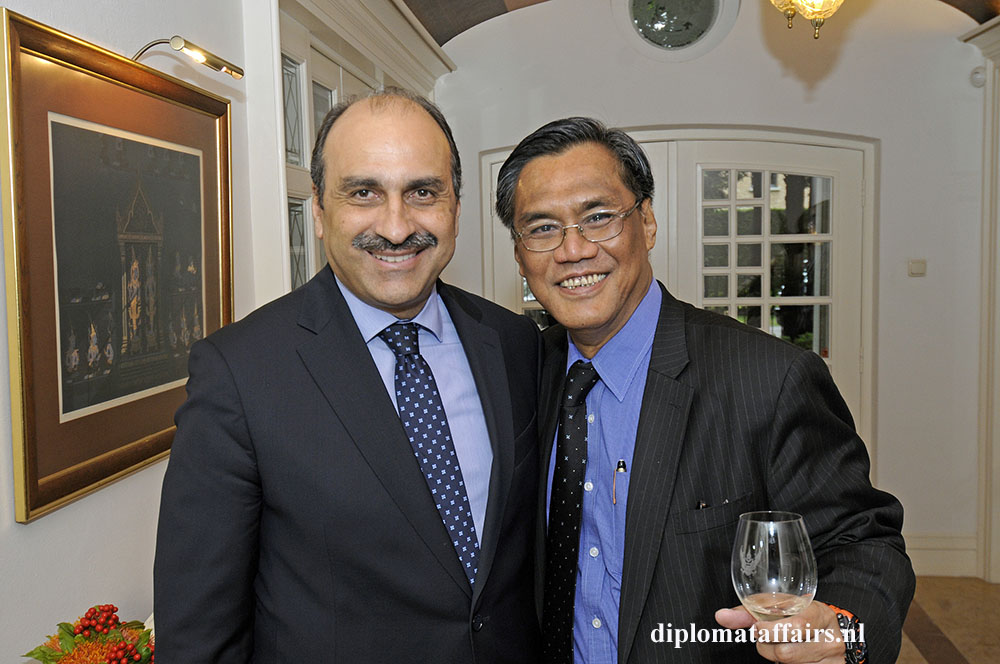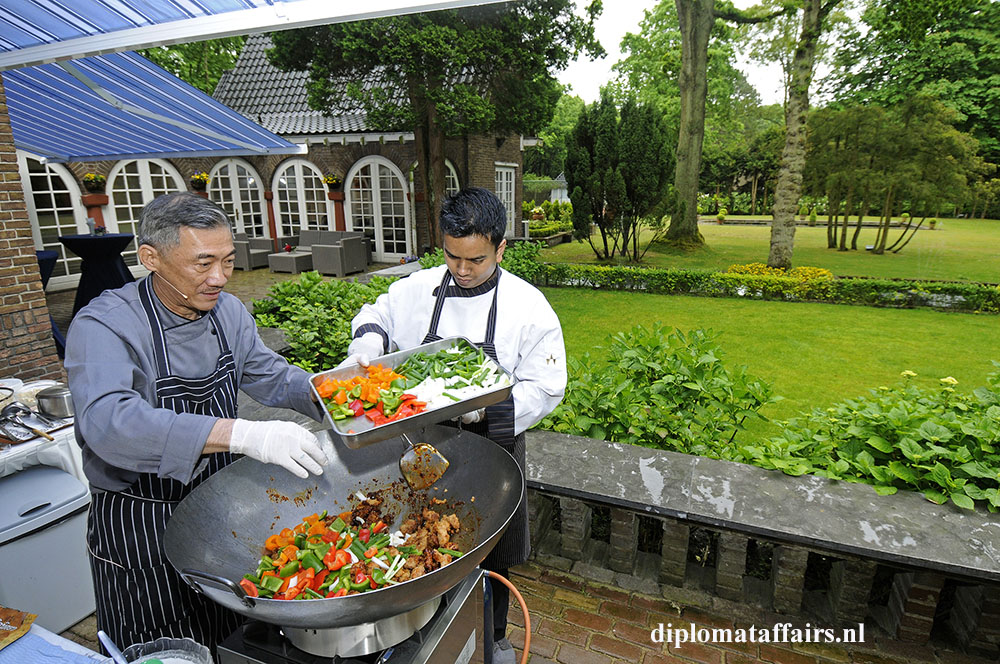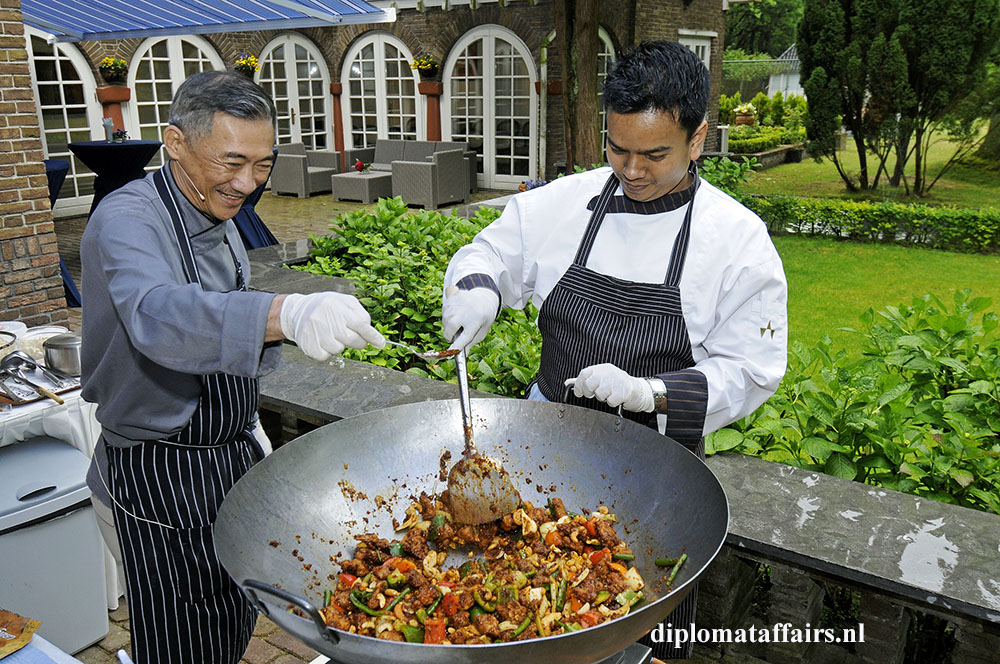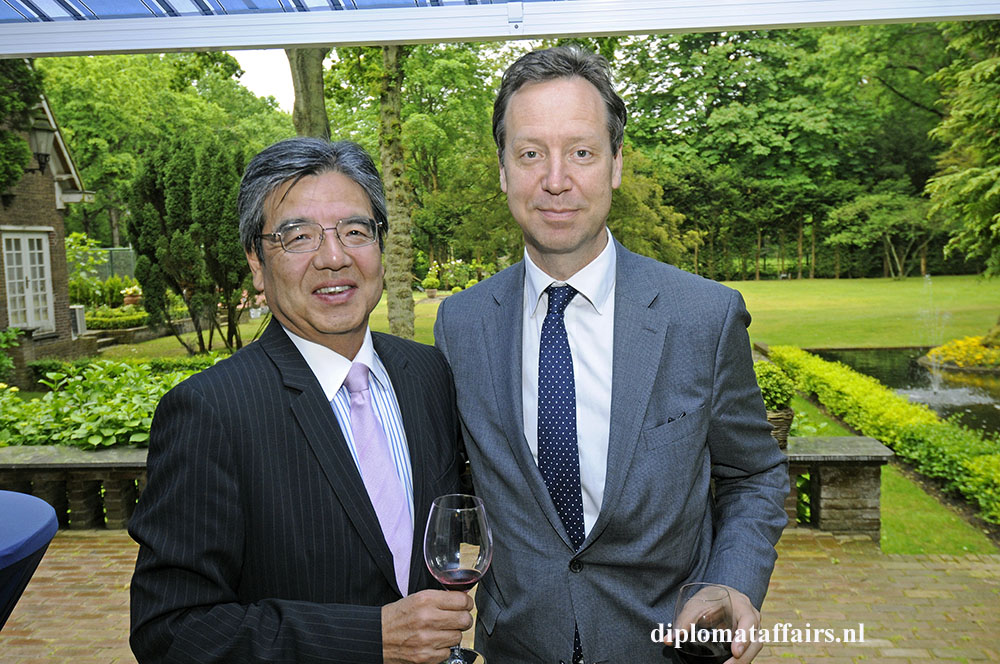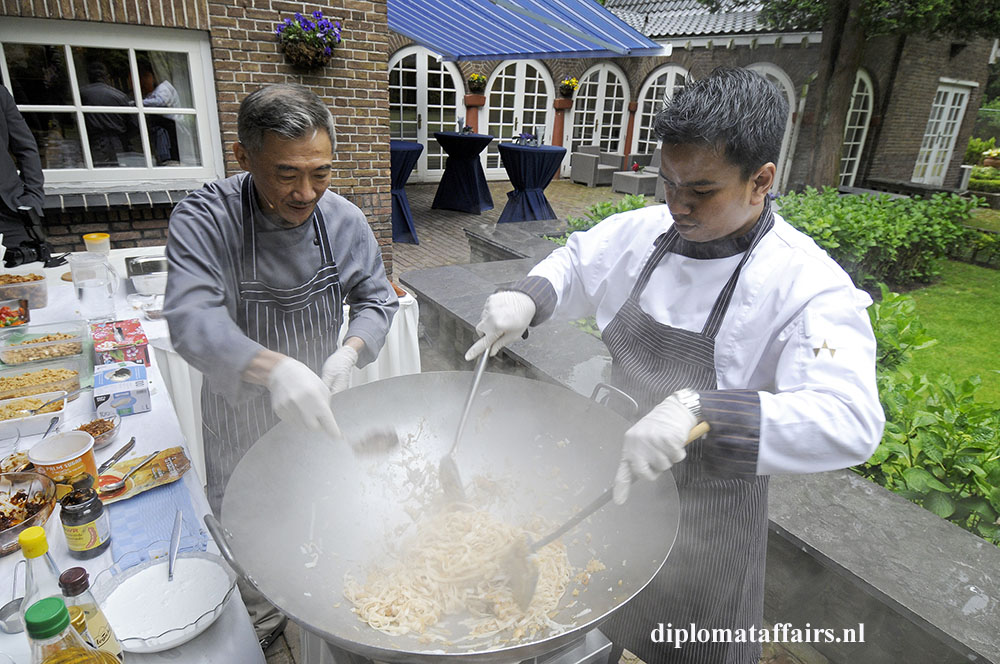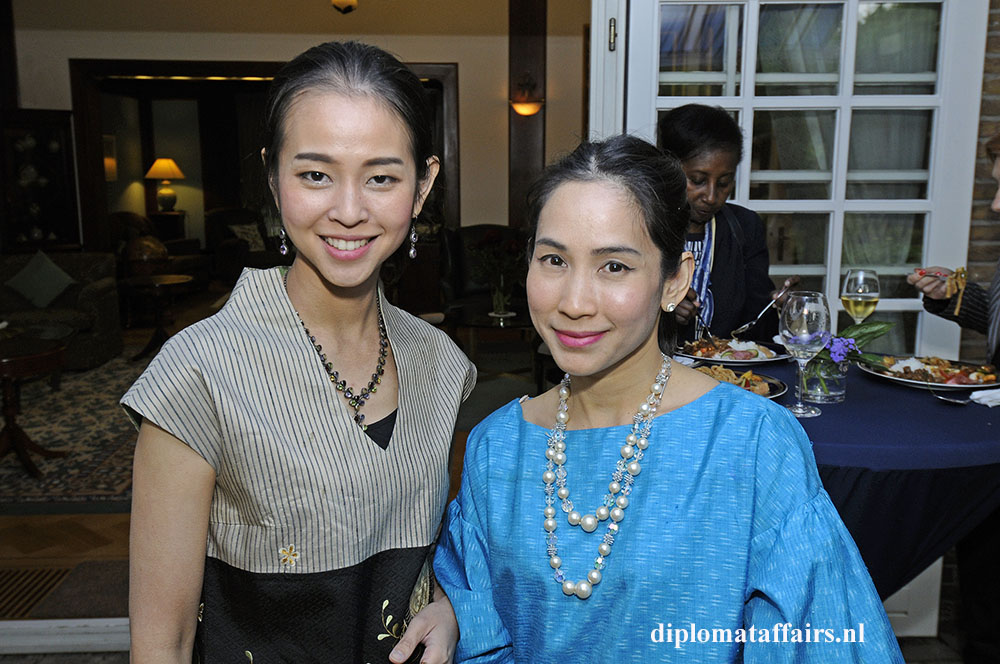 What a treat! On a cold and rainy afternoon of May, H.E. Mr. Ittiporn Boonpracong with his customary wonderful sense of humour and his charming wife Mrs. Suteera Boonpracong, warmly welcomed an audience full of fellow Ambassadors, spouses, business people and other guests to enjoy the second Exclusive Cooking Demonstration with Iron Chef, Assoc. Prof. Dr. Surachai Jewcharoensakul.
And enjoy we did. First of all the exquisite food where guests delighted in a selection of tiny bites of pure pleasure to the palate, exclaiming at the refinement of both taste and presentation to the background music composed by His Majesty the King .
For the piece de resistance we sat facing the beautiful gardens where the Master Chef gave us a virtuoso demonstration of a variety of dishes. From the front row of avid and interested cooks to a wonderful back row of Ambassadors relaxing and connecting in the delicious aromas wafting in and comparing various cuisines, the atmosphere was charmingly fun. As His Excellency said: "this is not an event, but a party" and laughter abounded.
What a wonderful way to highlight one's country and strengthen connections.
And when we reluctantly left his generous hospitality after an amazing buffet, we also went richer for knowing more about this World Cuisine, and its health benefits.
For example the widely used coconut oil is not only healthier but also good for the joints, and shallots for a good circulation? The Galanga root is proven to contain anti cancer properties and the raw banana flower balances stomach acidity…So not only do our senses delight in Thai cuisine, we can do so with a good conscience knowing we are in effect providing many health benefits to our bodies.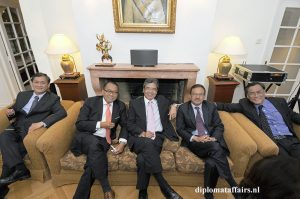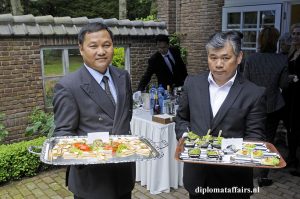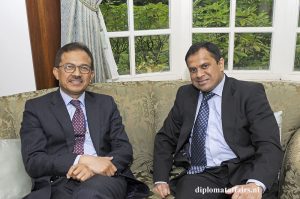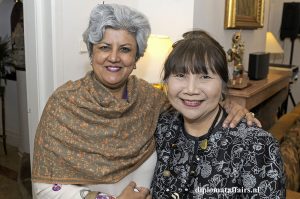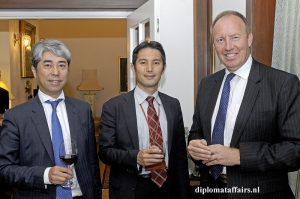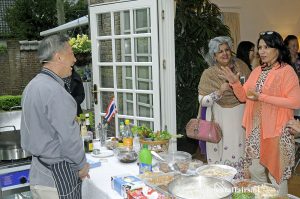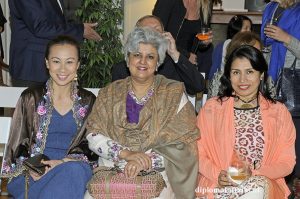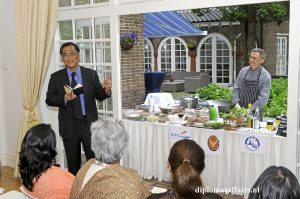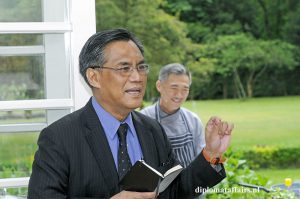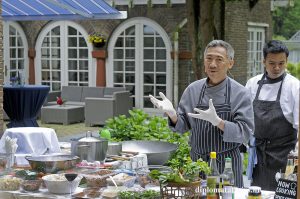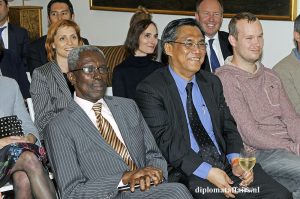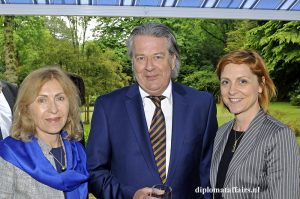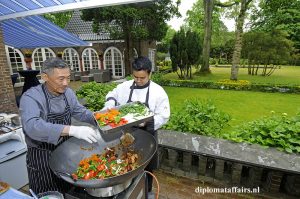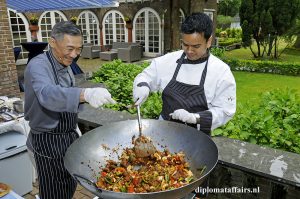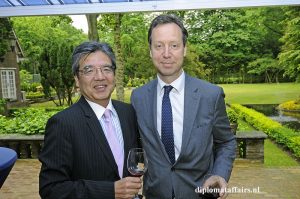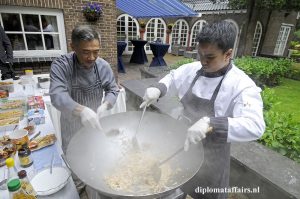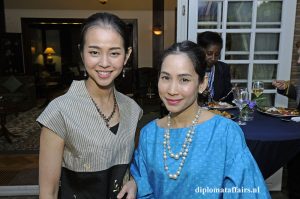 You may also like...
Sorry - Comments are closed